Rental company GSV on its digital journey
By Belinda Smart05 May 2021
Danish rental business GSV embarked on a digitalisation project two years ago. IRN's Belinda Smart spoke to the company's Digital Director Peter Fritzbøger about the process and its outcomes.
It turns out that Danish rental company GSV developed its customer App just at the right time. The fruit of a wider 'digital overhaul' begun two years ago, it clearly helped the company as it negotiated Covid-19 last year.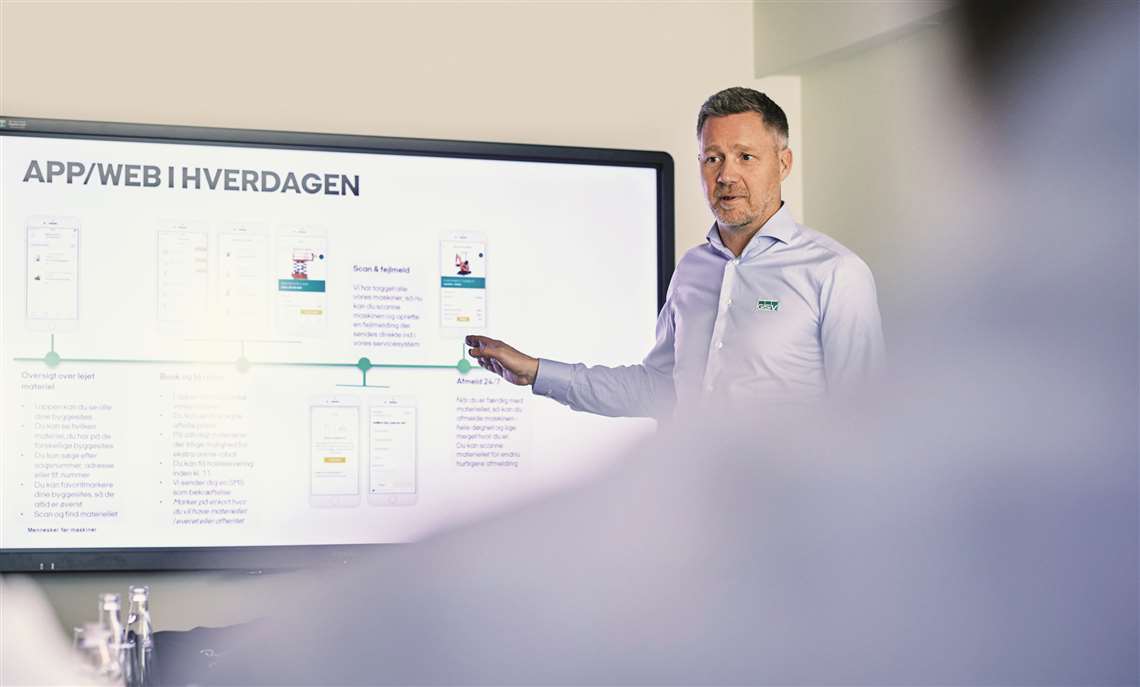 "Customers found it very useful not to have paperwork physically changing hands", GSV Digital Director Peter Fritzbøger tells IRN, "We also saw a 10% reduction in calls, which translates to a similar increase in digital traffic."
GSV, which is the largest generalist rental business in Denmark, now has 3,000 customers signed up for the App and 10% of orders last year were made online, with plans for that to grow to 25% this year and by as much as 65% by 2022 and 2023.
The project - a 360-degree digital overhaul – is transforming the way the company does business and, appropriately perhaps, the impetus came initially from its customers. In fact, customers' involvement remained key throughout the project, says Fritzbøger.
"The initial impetus was demand for a quick and easy overview of what customers had rented. We developed an app first because we knew that all our customers have a smartphone. It was later that we added the same functionality to our website.
"The idea behind the app was to give our customers an overview of what they'd rented with us via a digital sales channel, enabling the ability to order new items and to cancel items they didn't need anymore, with the aim of optimising their rental activities with us."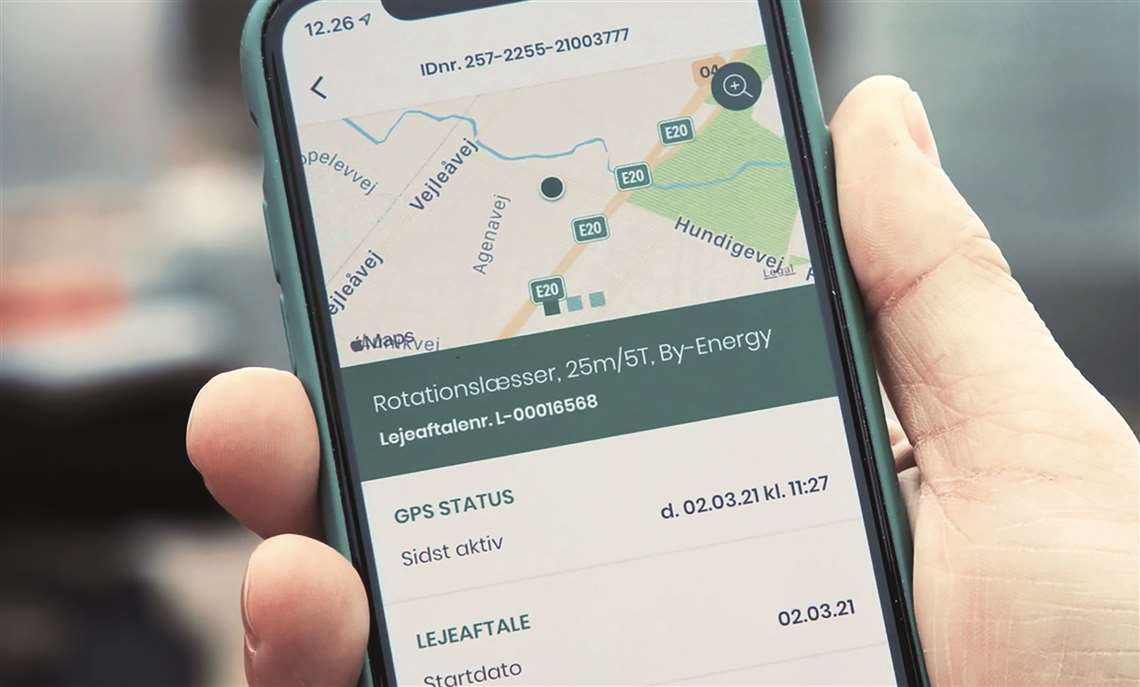 Following the launch of the app just under two years ago, GSV turned its attention to the internal processes to support it.
In 2020 the company, which carries a wide range of equipment from handheld tools for a minor construction jobs to machines for major infrastructure projects, - expanded its digital infrastructure by tagging 20,000 items with NFC (near field communication) chips.
"We ensured all our staff had the app and that they were using it to track each item through the whole rental process. So, every time a piece went from one process to another, it was tagged and timestamped. As a result, we now had a full overview of each item."
This part of the project also required building service workflows to support operational processes, from instant calculation of transportation costs and logistics to registration of delivery and return pick-up, including photo documentation, Google-enabled pinpointing of geographic position, transportation time and even the impact of CO2.
Customer buy-in
The appointments of digital agency Adapt to help build the app and online platforms and Relate IT to build the ERP enterprise resource planning (ERP) platform were both carefully considered.
In particular, Adapt brought valuable experience in "bringing the customer into the conversation and understanding how they would use it every day, on the construction site," says Fritzbøger. "At every step in the process, we had customers testing the functionality.
"If you have a huge construction site, you have hundreds of bits of machinery, so you need to know where each item is; you need to know what you have and what has been standing still (unused) for some days for example. But it was also very important that this was easy to use. You don't want a lot of buttons; just a quick, easy overview."
As well as an overview of rentals status, another top priority for customers was quick and easy location of items.
"This aspect has developed significantly since the first version of the app and this is where the Google-enabled function came in. If you are on a big construction site or even a road system where you don't have any address, this is a very handy function.
"Other new functions are really useful too, for example the NFC chip means you can scan and cancel the rental very easily; no phone call required. A customer can even do the cancellation sitting on their sofa at home."
The company now also has different pricing for different machines, depending on how much customers are renting from GSV, he says, with customers easily able to see this via the app and calculate how much the machine will cost for a given number of days.
"We've also introduced incentives for customers to order online, so for example they get an online discount. This helps us a lot because when we have a lot of equipment or load utilisation on some of our equipment, we can increase the discount, customers save money and we can capture useful data."
GSV sees customers as integral to its digitalisation activities going forward.
"Six months ago, we developed a 'customer club'. We interview members on a quarterly basis. For example, we might show them five new functions and ask - 'Which one would you like?' The Google map pin was an example of this.
"Another is that customers want express delivery within three hours. In fact, we were often delivering within that time, without making our customers aware of it. We've now been able to formalise that and offer it to our customers."
The app enables simple reporting of incidents with a written description of the incident supported by pictures. "We already have your contact information and know where to pick up the equipment. You can also add another contact for us to proceed with. When you have finished reporting, a service order is automatically created in our system, and we will contact you promptly. Alternatively, we can confirm your un-subscription has been received by us, and we will pick up the material promptly."
Staff have also benefited from the digitalised platform. "We also created the app for our own employees of course, and we removed significant man hours by doing so," says Fritzbøger.
"Our own people also need to know what equipment we have available. Because orders are increasingly going through the web, there's more time to provide service to customers. We can give them better support on the phone for more detailed queries."
Efficiencies
Currently GSV confirms 90% of all orders come from the App and 10% from desktop computers and the GSV website homepage.
The company is now able to run a much tighter ship following its digitalisation journey, not least because the new platform has helped streamline its yearly inventory. The data captured has enabled the business to understand more about operating costs, fuel consumption, and the extent of repair required for each on each machine.
"We can readily track how old it is, how many days has it been in the workshop and so on. We can also assess which types of machinery work more efficiently."
"For example, we previously had 25 types of lifting system, but we now have 10 that work well. It's easier when you have 10 instead of 25 because you need a tighter range of spare parts."
The utilisation rate of our equipment has increased from 60% to 65% because we can now measure exactly how long a piece of equipment is being used for a particular process. It helps us to know where we need to take action and bring down idle time.
"So how long is it in the workshop, how long in cleaning so we can now prioritise, when we need to rent out certain machines and how we can prioritise order for cleaning and maintenance We've been able to implement that utilisation rate as a KPI."
Learnings
The digitalisation project itself has also been a learning journey, says Fritzbøger.
"When we started out on this process, we had a lot of nice functionalities that we wanted to have, but then there was also a barrier, called data quality.
"With the first version of the app, we wanted to dig into the data for all the machines in our fleet, but in fact we had to stop. We then started a whole project just to make sure our data infrastructure was right, so that we had the right data on the history and usage of each machine in our fleet and that data was easy to access and analyse.
"My advice to anyone starting on this process, would be to have an eye on creating a good app, but also have an eye on your data, because you're going to need it, and it's got to be good."
During 2020, although Denmark's construction industry wasn't badly impacted by the virus, GSV saw an increase in usage of the app, says Fritzbøger. "Customers found it very useful not to have paperwork physically changing hands. We also saw a 10 per cent reduction in calls, which translates to a similar increase in digital traffic."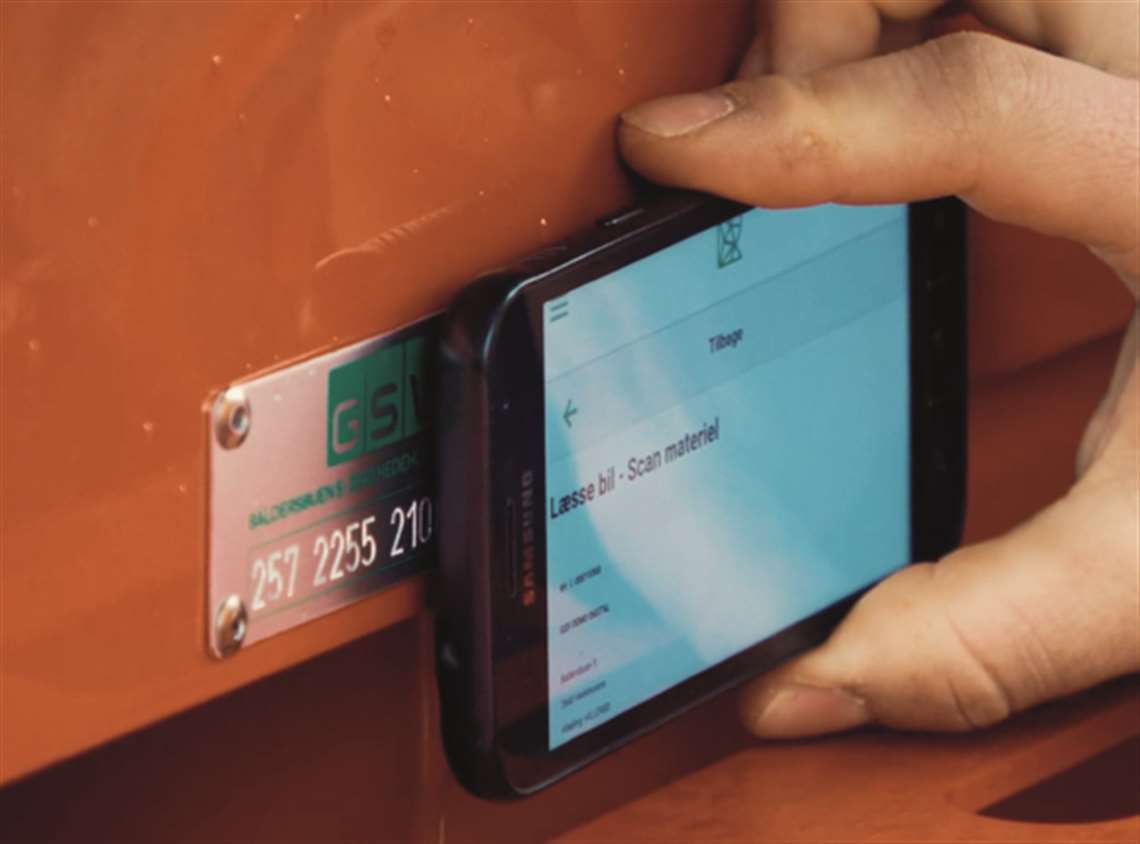 Growth opportunities
GSV currently has 3000 customers signed up for its app and 10 per cent of orders were online in 2020, with plans to grow this to 25 per cent of all orders in 2021.
"By 2022 and 2023 we're aiming for 65 per cent of all orders coming in to be online."
"We have a road map for the next three years but this year the focus will be to develop an improved dashboard for our customers, CO2 calculation and the use of data to report on things like fuel consumption for our customer."
The digitalisation process has also opened up new business opportunities, he says. For example, re-rental looks set to be a growth area for GSV, and one that's driven by the company's digitalised processes.
"Renting from other companies to rent to our customers is 10% of our business, but it's been a challenge in terms of making money, because previously it involved too many processes. Now we're using the app, and the whole settlement is done quickly and automatically.
"This gives us pathways into other specialised equipment. We can now rent it easily, then work out if it's something we should buy ourselves; and we're looking at the potential to lower our equipment base.
"This is the kind of thing that would have been hard to capture information about before the app. There are things that we're focusing on now because we have the data. We're fully data-driven, and the data we have has completely changed the way we do business."
NEWSLETTER
Delivered directly to your inbox, International Rental Newsletter features the pick of the breaking news stories, product launches, show reports and more from KHL's world-class editorial team.
CONNECT WITH THE TEAM
CONNECT WITH SOCIAL MEDIA