How rental software and digital tech drive growth
Rental software and digital tech suppliers are heightening their focus not just on data, but on solutions that help businesses get the most out of it, writes Belinda Smart.
"Customers are demanding more from rental companies. Providing equipment is not enough – providing transparency on equipment quality and servicing, access to live data during the contract life and integration into site systems are becoming more and more important, offering forward thinking rental operations an opportunity to increase their footprint."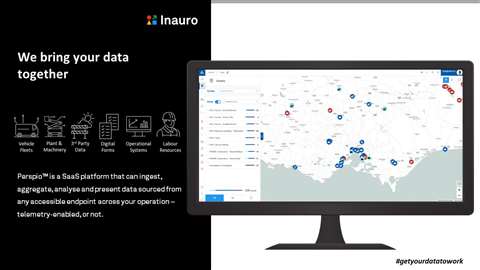 Max Girault, Chief Commercial Officer of Australian company Inauro, is referring to a rapidly changing rental landscape driven by digital transformation. He's also alluding to the challenges entailed; while digital transformation means there are an "increasing number of digital solutions coming on to the market to solve pockets of need, they remain in siloes and are not leveraged to their full potential by sharing data across the rental operation," he says.
Removing silos
Making data management easier and more fruitful is one area in which software and digital suppliers can refine their proposition. Sydney-headquartered Inauro is doing that by integrating and streamlining discrete work processes, Girault tells IRN. Inauro captures data from IoT devices, digital forms, ERP, CRM and other enterprise systems to streamline and add value to operational workflows.
It has recently launched a rental module to its 'data fusion' platform Perspio, which connect assets, devices and operational systems to improve safety, efficiency and environmental performance for businesses.
The rental module works within equipment rental companies, integrating GPS tracking, telemetry, and rental data to generate a unified view of a customer's operation.
"With this data now in one system, the rental operation can unlock value by automating currently manual day-to-day rental operations tasks using Perspio," Girault says.
Features include automated alerts from equipment, integration of customers' pre-start/inspection tools and the ability to share equipment data with customers and service technicians, enabling a "fully digital experience for customers."
The system captures GPS tracking and telematics data via connectors that "ingest" data from diverse OEMs and device manufacturers.
This includes data from JCB Livelink, JLG Clearsky, Digital Matter, Trackunit, CAT Visionlink and a range of others. Girault says the "library" of connectors is continually being added to.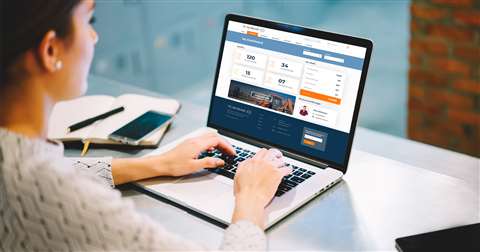 "Connectors are also available for many widely used systems within the rental industry such as ERPs, CRMs and other software like digital pre-start checklists - this data can even be ingested from within corporate networks through the deployment of PerspioAgent," he says.
The solution gives Perspio users fleet visibility, fleet analytics such as utilisation, and workflow automation.
"With data brought together, rental operations can now free up time for staff to focus on quickly getting equipment out to customers, for longer durations, with better reliability and improved customer experience."
Integration of rental data
Also designed to break down data barriers, global software as a service (SaaS) player To-Increase – which has offices in the netherlands, India and the USA - has added four new capabilities to its Dynarent cloud-based rental solution, Michiel Toppers, Director of Product Management confirms.
Dynarent works within the Microsoft Dynamics 365 environment to integrate rental processes with other processes like logistics, supply chain management, CRM, and project operations. It also provides a centralised platform for data.
Its four recently added features are DynaRent Customer Portal, DynaRent for D365 Sales, Analytics for Rental and the DynaRent Mobile App,
The Customer Portal allows customers to select equipment, choose delivery dates and locations, and confirm requests. Built on Microsoft Power Platform, it includes the features of the Microsoft suite, including business intelligence, ease of adoption, and data security.
DynaRent for D365 Sales builds an integration between Microsoft Dynamics 365 CE, a cloud-based customer relationship management platform, and Microsoft Dynamics 365 Finance and Supply Chain Management.
Meanwhile the DynaRent Mobile App provides field service staff with access to task orders, customer insights, and data to carry out repair and maintenance work on customer sites. It integrates with Microsoft D365 F&SCM, meaning engineers and truckers can capture an electronic signature, record damages and feed them back into the main management system without using paper.
Mobile friendly rental tools
Another release in the apps space comes from UK software company InspHire. InspHire's app allows companies to access their software from a mobile phone or tablet, says Mark Taylor, InspHire Product Strategist.
The app enables delivery and collection signatures to be captured and attached them to proof of delivery documents then emailed to the customer, removing the need for paper. It also scans assets for fast turnarounds and allocation.
"This function enables rental companies to respond to customer requests faster. But the same technology can also transform how a workshop operates," Taylor says, because staff can create service and repairs on the move, plus log damages, record labour costs, and allocate parts. Customers also receive instant alerts about any planned maintenance with their kit.
Digital rental shift efficiencies
Streamlined operations go hand in hand with efficiencies, says Dane Marshall – Marketing Manager at global equipment management platform MachineMax, which has introduced a new 'Shifts' feature. MachineMax is based in London and India and was last year acquired by Shell.
Released in February in response to market feedback, Shifts was developed after customers expressed a need to analyse productivity and utilisation per shift, particularly in mining, agriculture and construction jobs.
The feature allows users to set shift times so they can view out of hours operation, view data by shift, and see shifts in reports. They can understand productivity by shift, assess how operators contribute to productivity as well as automate and increase the accuracy of billing.
All this contributes to overall sustainability outcomes, says Marshall.
"There is a very current need for the construction industry to reduce the emissions of their NRMM fleet, and with electric and hydrogen technology not being developed enough to fulfil the needs of the industry the Government's commitment to reduce carbon emissions by 78% by 2035 will simply become unattainable if actions are not made now," says Marshall.
"The 'Red Diesel' tax is something the government has brought in for later this year (2022) to encourage companies to either look at more efficient ways of powering their fleet. It was quickly evident that the data from telematics would overcome a lot of site inefficiencies whilst also contributing to the reduction in carbon emissions."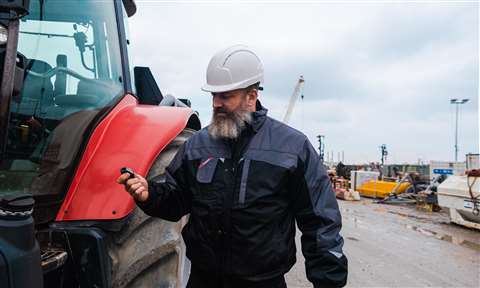 New rental business models
Danish telematics platform Trackunit – whose stated aim is to eliminate downtime in equipment usage - recently partnered with Hilti to increase efficiencies and productivity for smaller bits of kit.
Tools registered in Hilti's ON! Track system can now be viewed on the Trackunit platform, and heavy machinery equipped with Trackunit hardware can be viewed in ON! Track.
Soeren Brogaard, CEO of Trackunit, tells IRN that the partnership will allow customers gain insights on the utilisation of light equipment and tools, a benefit previously limited to larger machines.
The move builds on Trackunit's launch last year of Kin, a small Bluetooth tag for smaller attachments and tools, supported by the Trackunit TU600 installed base, which has a global network footprint for wireless connectivity.
Brogaard says Kin's Asset Utilization capability is providing the industry with more data points from "a greatly increased range of devices and redefines how assets and equipment are monitored and managed."
This will be a benefit as rental agreements initiate new ways of doing business, such as pay-per-use clauses, he says.
Digitally enabled rental self-service
Another potential way into new business models is a 'deskless solution', using keyless technology from Targa Telematics UK, the UK operation of the Italy-based company. It is designed to enable vehicle rental operators to provide a self-service rental experience, allowing customers to book, collect, and return machines without queuing or completing paperwork at collection desks.
Thomas Smith, Targa Telematics UK Country Manager, says the service "combines the speed of car-sharing with the benefits and security of a rental service" offering fuel level validation, mileage monitoring, accident alerts, penalty charge controls, theft monitoring and other operational processes enabled by telematics data.
Targa's solutions are also enabling the adoption of new business models such as pay-per-use, whereby the customer is charged based on vehicle usage.
The deskless solution was designed to allow rental firms to differentiate their offering by providing a fast, convenient, and immediate rental solution through the use of keyless technology, he says.
Yardz scales up
US software supplier Yardz - a cloud-based platform for contractors to manage equipment fleets - recently unveiled RentaLynx, a 'white label' version of Yardz for rental companies.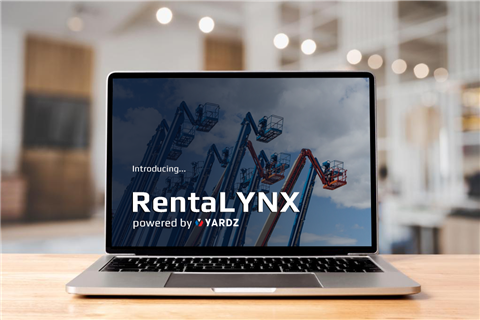 Yardz was designed to enable contractors to group a number of rental suppliers on a cloud-based interface and organise them by project, rather than having to log in to the interface of each rental supplier individually.
RentaLynx works in the same way and offers a wide range of features including email alerts to, for example, ensure machines aren't left in the field.
It provides the same user experience as Yardz and is branded with the rental company's livery; in a typical use example the RentalLynx dashboard hosts location pins on a map representing projects, which, when clicked on, reveals fine details of all the assets, from various rental firms, on a project.
CEO and co-founder Jason Perez tells IRN RentaLynx empowers small and medium-sized companies to "compete with the big boys."
"No matter what size your fleet is, you need to have a technology strategy to attract premium renters. If you have premium type technologies you can charge a premium price, because you're giving customers tools to run their business."
RentalLynx was showcased at the ARA Show in Las Vegas last October and, says Perez, was well received. 
(Photo: Yardz).
Location capture
Supporting efficiencies and sustainability, tools for efficient deliveries are in demand; UK player HireHop Equipment Rental Software has released a route planner plugin that displays routes, destinations and depots on a map, with the ability to easily allocate single or multiple jobs to vehicles.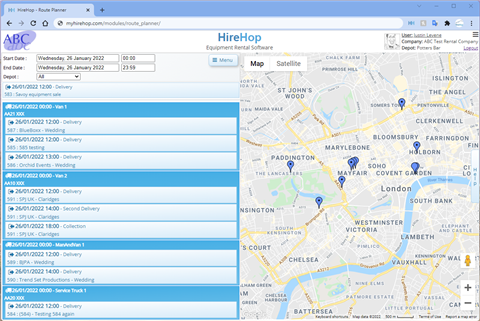 "You can also include additional hired in or temporary vehicles into your fleet on a daily basis when needed, with an unlimited number of deliveries, collections and services per job.  Journeys can also be assigned to purchase orders, enabling you to incorporate collections and returns into the driver schedule of items you have rented or bought."
Another UK supplier BigChange has adopted location technology what3words to provide more accurate addresses for job locations.  It allows pinpointing of delivery, servicing and collection locations to within three metres.   
What3words has divided the world into a grid of three metre squares and given each three random words from the dictionary: a what3words address, which provides an extra layer of accuracy to a traditional address, meaning operatives arrive at the precise location. 
Richard Warley, BigChange CEO, says the functionality will "save valuable hours every week by directing drivers and field service teams precisely where they are needed." 
BigChange's Job Management Platform also provides an audit track of condition of all assets, with inspection reports supported by time and location referenced in photographic evidence, including photos taken on site when delivered and collected.    
(Photo: HireHop).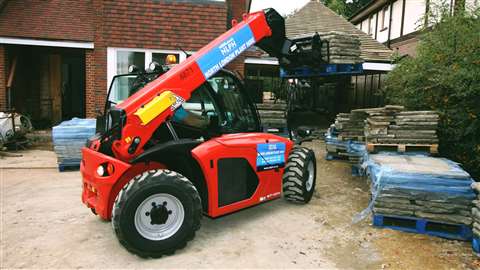 Point of Rental productivity
North London Plant Hire is using Point of Rental's Workshop, Driver, and eSign products to provide mobile employees with a connection to its Syrinx software from any location. Point of Rental says the ability to organise transport "on the fly" enhances transparency, while the ability to take condition photos at each stage of the process has made it easy to determine who is liable for damages.
(Photo: Point of Rental).
NEWSLETTER
Delivered directly to your inbox, International Rental Newsletter features the pick of the breaking news stories, product launches, show reports and more from KHL's world-class editorial team.
CONNECT WITH THE TEAM
CONNECT WITH SOCIAL MEDIA