How to go paperless in rental
Paperless operations are transforming rental; but going paperless is also a process that requires diligent planning - and nerves of steel, writes Belinda Smart.
Paperless operations are transforming rental; but going paperless is also a process that requires diligent planning - and nerves of steel, writes Belinda Smart.
"Going paperless and modernising IT won't drive digital transformation on their own. On the contrary, true digital transformations encompass re-evaluating current business processes and re-architecting them from the ground up to effectuate radical change."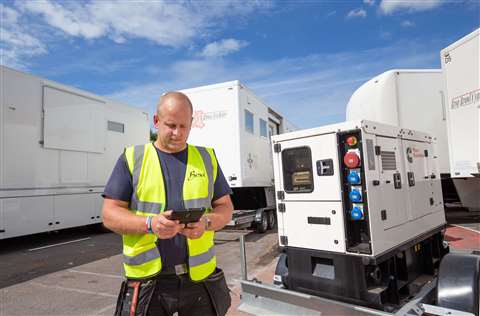 So says Jonathan Cardella, Founder of US software consultancy Ventive. His Forbes article published 2 May - 'How To Re-Architect Four Business Components With Digital Transformation' - indicates how far paperless operations have come since their early emergence in the environmental movement.
The case for paperless
Beyond that sustainability impetus, the business case for paperless is clear, according to Martin Bestwick, Sales Director of UK-based rental software supplier InspHire.
"Going paperless improves cash flow by reducing the time it takes to resolve disputes regarding damages and losses and improves asset utilisation - increasing uptime and reducing the turnaround time need to carry out checks between jobs," he tells IRN. "Paperless operations free up the availability of equipment by providing a fast and efficient process to carry out off hire inspections."
Wayne Harris, CEO of Point of Rental Software in the US, tells IRN going paperless creates a searchable and visible "single source of data."
"You can see what you're going to be delivering tomorrow, when your driver should be there, how long they'll have it for. You can tell which parts you're waiting on when you're fixing an item. Customers can even see a lot of their own data through customer portals, so they don't have to call your team up and interrupt other processes." 
And John Glen, Chief Operating Officer of Spartan Solutions, is succinct. "Paper is the enemy of an efficient rental operation," he tells IRN. UK-based Spartan's products include Phalanx, an app store for operations that connects physical objects to a digital sphere; and Prophes, predictive analytics for asset maintenance; in short, Spartan's sole purpose is to help businesses go paperless.
"A rental equipment lifecycle typically has, on average, 10 transactions involving paper", says Glen, "Every paper transaction is an opportunity for errors to creep in. A human error as simple as transposing two digits of an equipment serial number can result in the wrong equipment being marked as on-hire. It is also impossible to enforce compliance on hand-written forms, meaning essential information such as fuel and hours readings is missed."
Challenges of change
So much for making the case, but implementing paperless operations can be a challenge.
"Change can be painful, especially for those valuable long-term employees who have been dealing with paper forever," says Ian Burgess, Chief Customer Officer of UK-based field service supplier BigChange.
Spartan's John Glen picks up the point; "You are introducing mobile devices and apps to a workforce that has often never been connected to your core IT systems and is resistant to change.
"You are replacing manual processes that have supported your operation since day one. You are trying to standardise the way you pick, deliver, return and service equipment as much as possible."
Breaking down the "paper wall" should start with clear goals, says Glen. "The only piece of paper in a paperless rental project should have the project goals written on it," he says. "This paper should be photocopied and displayed on the wall in front of every member of the project team."
He advises no less than three and no more than seven goals per project and warns against different divisions rolling out separate paperless strategies, which leads to a lack of common purpose.
"For example, the lifting team selects a vendor specialising in lifting inspections. The workshop team choose another vendor for more general-purpose maintenance and repair. Next, the logistics team choose a third vendor to digitise picklists and return notes. The overall digital strategy feels out of control. There soon comes the point where the effort to consolidate and integrate these specialist solutions is very costly and disruptive to users."
Ian Burgess of BigChange adds; "engagement with everyone from top to bottom is vital – securing the buy-in of company directors and senior management is key, but also that of drivers, service technicians and others that work on site."
Rollout can be phased by region or division – and often this is necessary, but the business benefits will be greater with a centralised approach, he tells IRN.
Given the large-scale transformation of going paperless, a major pitfall is to underestimate the scope of the project, particularly the potential for unplanned changes across the entirety of the business, says InspHire's Martin Bestwick.
"We have worked on many digital transformation projects and each one challenges the rental organisation to completely rethink how they want to do business. It makes then evaluate processes that have been in place for a very long time."
"With any project delivering substantial change there should be a clear agreement, Statement of Works, created and agreed to by all stakeholders that clearly outlines what the goals of the project, what success looks likes, and the measurements that are going to be used to gage success."
Trialling and benchmarking
Spartan Solutions' John Glen says a short trial can help "manage fears" and facilitates the first step toward digital operations. An effective trial follows five principles:
Choose a goal. Focus on one or two key business goals agreed upon by the rental leadership team.
Go fast. Assuming you select the right digital operations partner, you should be aiming to deliver a paperless trial in six weeks or less.
Low cost. Your technology partner should work with you to keep the costs of configuring and running a trial as low as possible.
Recruit end users. Choose a couple of 'super users' from the operations team that will relish the opportunity to change and be respected by their peers. The users should take ownership of the workflow configuration and be involved in 'show and tell' reviews of the end-user experience. They will play a role in training and supporting their colleagues throughout the trial.
Measure and share. Measure the impact of the paperless trial against chosen goals. Present results to the leadership team and suggest possible next steps.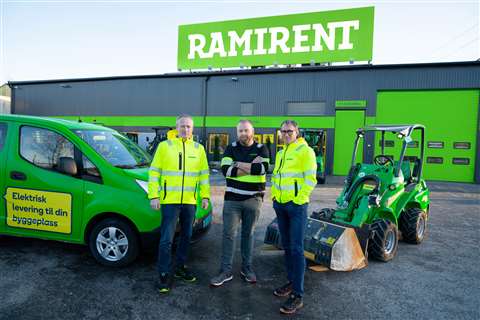 Benchmarking current performance is a useful way to measure success, Glen says, citing turnaround time as an example.
"Sample a reasonable number of 'equipment returns to available' cycles and measure the average time. Where possible, use existing data that is easily available in the rental management system; then make sure that your new digital operations system automatically generates data to support the measurement of the goal. For turnaround time, this would be the date and time the equipment was receipted into the depot, to the date and time the Rental Management system was updated with information that the equipment is now available.
"Finally, bring both data sets together in an easy-to-understand report that demonstrates the current performance of the paperless solutions."
Ramirent Norway team adopted this approach when implementing Spartan's Phalanx solution, with positive results:
Equipment turnaround time cut by 50%
40% decrease in credit notes relating to incorrect return dates
45% increase in billable services
32% reduction in service time recording
Letting go of paper
Given the pitfalls entailed, it's no surprise that businesses are often tempted to keep paper back-ups, but InspHire's Martin Bestwick says these are counterproductive. "You will be drastically reducing your annual ROI of any digital transformation project if you do this. Assuming you have a professionally managed IT infrastructure such as a cloud hosting services, there's little to no way of losing that data; it will be fully replicated and backed up should a hacking event or hardware error occur."
Businesses should "try and avoid a half-hearted implementation by retaining some paper," BigChange's Ian Burgess says. "It is best to make a complete switch. This does not have to be company-wide; many firms roll out by division or by depot."
Point of Rental's Wayne Harris advises; "Determine a data retention policy and figure out your storage costs, demand easy reprints for when paper really is necessary, and determine in advance which systems will go paperless. The easiest way to implement this is to pick one area to go paperless, convert it, and then move to the next area." 
Counting the cost
Wagstaff Crane of Salt Lake City, Utah US, recently implemented a cloud-based mobile app from US-based field service management platform Redlist, resulting in the recovery of over US$1 million in annual revenue.
The Redlist app replaced "a long, paper-based billing cycle with service ticket approval delays" that had led to missed line items and accounts receivable gaps.
The total impact on revenue management is summed up:
2% of paper service tickets were getting lost, so the total in captured lost invoicing = $377,000
11 minutes of data entry per service ticket was eliminated, totalling 2,292 labour hours per year = $45,833
When the billing cycle takes 18 days to more than a month, missing line items are more difficult for employees to recall and adjust. Digitising the service tickets and reducing the billing cycle led to the recovery of lost line items totalling = $675,000
Total increased annual revenue after Wagstaff Crane's Redlist implementation = $1,097,8333
NEWSLETTER
Delivered directly to your inbox, International Rental Newsletter features the pick of the breaking news stories, product launches, show reports and more from KHL's world-class editorial team.
CONNECT WITH THE TEAM
CONNECT WITH SOCIAL MEDIA