Working safely during the pandemic
Kevin Appleton explores what construction sector rental companies can do to manage the effects of the pandemic, which includes keeping some perspective on the situation.
The industry is now decidedly back to work (not that it ever really stopped) and seems to be recovering well from the pressures brought about by reactions to the Covid pandemic.
Some parts of the industry (heavier plant, in the main) even seem to be benefitting from a desire on sites to maintain strict social distancing and reduce the amount of equipment sharing.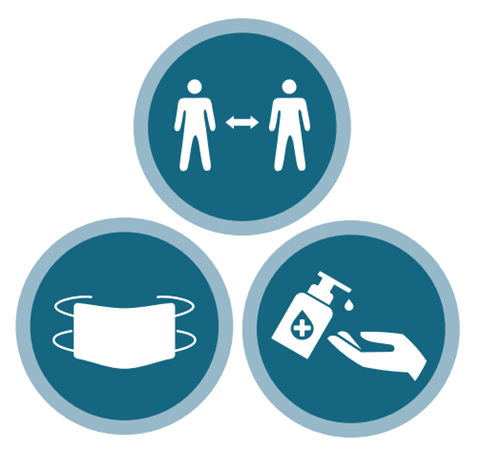 Equipment rental market
I'd be interested to hear alternative views, but it seems to me that what we're seeing is more rental equipment per site being ordered across a general level of end-user activity.
That is still perhaps 10%-15% down on where it was a year ago, so overall business levels in rental are about flat (more equipment per site balancing out the generally lower output on sites).
Whilst this makes the rental industry more resilient in the short-term it does mean we have to keep an eye out on the general economy.
If there isn't a recovery in construction output (probably supported by government expenditure programmes) then we might be in for a relatively extended period of flat, or mildly-declining, demand.
In any event we need to ensure that our industry is playing its part in managing the effect of the virus on the wider population and, therefore, the economy. Businesses have a number of things to consider in this respect.
Covid safety measures: Control the controllable
There is a lot that can be done in terms of encouraging sensible social distancing (floor spacers, maximum numbers allowed in indoor spaces, layout of offices, meeting rooms, canteens and so on) and it is also possible to encourage customers to play a part in this effort too.
Encouraging customers and other visitors to use masks in indoor depot spaces may or may not help arrest the spread of the disease through exhaled droplets (the scientific jury still seems to be split on this), but at the very least it is a visible reminder that care is necessary. 
This, along with hand sanitising stations and hyper-regular cleaning of common touch points (door handles, desk tops, equipment controls), serves to remind people that it's good to be vigilant.
Companies will have their own views on how to deal with customers (or staff) that don't want to help-out, but I'm generally a fan of communication and education, rather than punishment.
Lower average number of sick days
As a side comment, in the companies I'm involved with, there has been a general reduction in sickness absence through the Covid crisis.
I do wonder if we have things to learn about the possible long-term productivity benefits of a more rigorous approach to workplace hygiene and infection control.
At least anecdotally, it seems we don't have to accept the view that "people just get sick" quite as readily as we (or, at least, I) have in the past.
Coronavirus numbers: Keep some perspective 
Every death is a tragedy for the loved-ones of the deceased. That goes without saying.
However (and I'm expressing a personal view here), the chances of someone without prior medical conditions actually dying of Covid appears to be relatively small.
South Korea is widely recognised as having one of the most extensive (non-symptom led) testing regimes and a strong programme for follow-up and isolation, together with a strong cultural support of good hygiene practices generally. Cumulatively it has held the number of deaths to just over 300 at the time at which I am writing this* (September 2020).
In western Europe, since testing started, confirmed infection rates have cumulatively reached around 5,000 per million of population, but daily deaths per million of population have rarely exceeded 10 or .001% of the population (Source: OurWorldInData.org).
Again, I am not trying to diminish the tragic effects of this virus at an individual level, but there is also a relatively low statistical likelihood of one of your healthy employees or customers dying from it.
Is the pandemic affecting our mental health? 
Yes. It seems to me (and there is some medical research evidence to back this up) that there is a significant threat from anxiety about the virus, or just about interacting with other people, which will also be significantly damaging if not addressed.
It is good to simultaneously be encouraging people back to work, encouraging them to take sensible precautions, but also to emphasise that this is not like being in the trenches of the First World War.
In the long run, anxiety can be a very debilitating condition to manage too.
*This article was first published under the title 'Covid working' in the September 2020 issue of IRN magazine. To download the issue and or past issues, click here.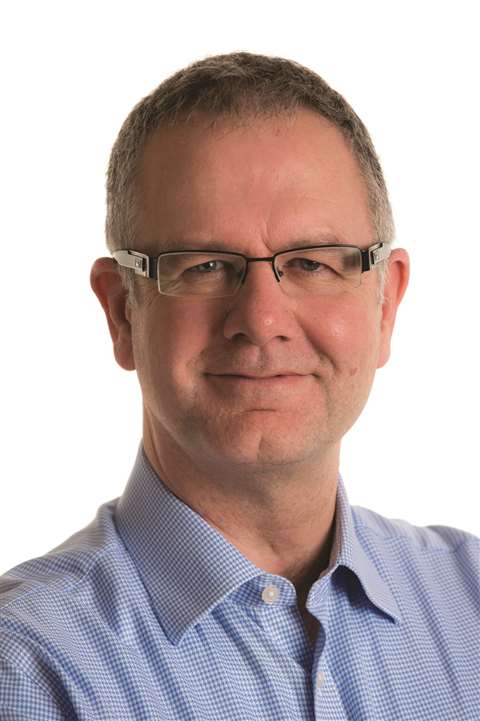 About the author
Kevin Appleton is an experienced senior executive and advisor in the equipment rental, logistics and construction service industries.
He is a former CEO of Lavendon Group and a chairman and/or non-executive director of a number of companies in the rental and logistics sectors. To comment on these articles, e-mail: IRNfeedback@khl.com
NEWSLETTER
Delivered directly to your inbox, International Rental Newsletter features the pick of the breaking news stories, product launches, show reports and more from KHL's world-class editorial team.
CONNECT WITH THE TEAM
CONNECT WITH SOCIAL MEDIA