Appleton Column: Fond farewells and the rental evolution
As IRN columnist Kevin Appleton bids us farewell to move on to the next chapter, he reflects on the ongoing and often inspiring evolution of the rental sector.
After writing this column for, by my estimate, a little over seven years this will be my last. So I'm taking the chance to be a little reflective in today's column. I confess this spirit of reflection feels a bit fraudulent, or at least contrived. My time in rental stretches back to 2002 and will go on beyond today with my continuing involvement at Horizon Platforms and bits and pieces of advisory, speaking and consulting work so I am in no sense retiring or withdrawing from the scene.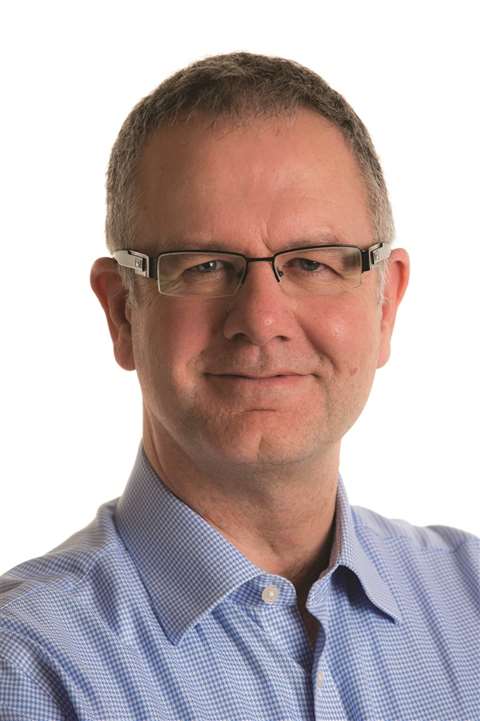 On the other hand, I have learned that if we don't take time to intentionally reflect, we risk missing the opportunity to appreciate the changes that we've been part of, and we also miss the changes that might be the end of us if we don't react to them in good time.
So here are some thoughts on the things that have changed most and those that might yet.
Data analysis and fact-based decision making are much more prevalent and demanded in the industry now compared to twenty years ago. I well remember my shock at discovering that many companies were making decisions about multi-million equipment investments based on little more than gut-feel. The harvest of this was often to be seen in equipment graveyards in the corners of yards where the units that had been bought on the basis of "Fred's hunch" stood and rusted until they were eventually broken up or sold for scrap.
I guess these graveyards might still exist, but they are much less prevalent now than then, as rental businesses work hard to identify those units that are in demand and profitable, and place orders accordingly. This, in turn, means that manufacturers are able to produce equipment that is truly demanded by the marketplace, rather than producing on faith and hoping someone buys the latest product design engineer's creation, whether or not it serves a genuine end-user need. This means much less waste overall in the supply chain – good for manufacturers, good for financial returns, good for customers and good for the planet.
I guess linked to this is the substantial growth in overall professionalism in the industry. Back in the day the gulf between the worst service provider (or branch) and the best was huge. This was due to the fact that service (and financial) performance very much revolved around the intelligence, work ethic and active involvement of the business owner or branch manager. Staff were often treated poorly, and rather autocratic and chaotic management styles were often in evidence.
Wherever there are humans there will be stupidity – I am personal proof of this – but the general trajectory over the past few years has been towards much greater and better use of systems and well-defined procedures. The importance of independent accreditation has grown, and this has helped ensure there is at least a minimum focus on how the business runs, irrespective of who's in charge on any given day. For this reason, although there is still a bandwidth of outcomes, real horror stories around service, leadership style or health and safety practice are mercifully much fewer than in the industry's earlier years. It has also made it easier to introduce and retain new staff to the industry, without expecting them to learn everything through a combination of word of mouth and trial and error.
I wrote in my last column about changes that I expected to see in the future of the industry and, unsurprisingly, I would put increased use of technology and automation to limit non-value-added human interventions near the top of the list. We also all seem duty-bound to play a role in our species' battle to reverse our damaging impact on the planet. We may be a small player in this battle, but we can and should still contribute.
It has been pure privilege for me to make many friends and good acquaintances in this industry over the years of my involvement. Indeed, one of my industry friends, Andy Wright, will become the new face and voice of this column. I wish him all the best in doing so.
The thing I appreciate most about the rental business at its best, is the down-to-earth style of its people and their courage to take bold decisions to get things done. I can assure readers that this combination is far from a given across the many other industries in which I work, and is something we should do our absolute best to protect and cultivate.
My best wishes to you all for your continued endeavours.
NEWSLETTER
Delivered directly to your inbox, International Rental Newsletter features the pick of the breaking news stories, product launches, show reports and more from KHL's world-class editorial team.
CONNECT WITH THE TEAM
CONNECT WITH SOCIAL MEDIA