How to fast track your rental company's growth
In the second article of a series looking at starting and growing a rental business, Kevin Appleton looks at what it takes to develop a solid business once you have got the ball rolling.
What happens once you have survived the first three to five years, and turn your thoughts towards making a truly solid business with a chance of longer-term survival.
Last time I concentrated on some complexities and challenges of getting a new business going, which included getting past the point of survival to making the first baby steps.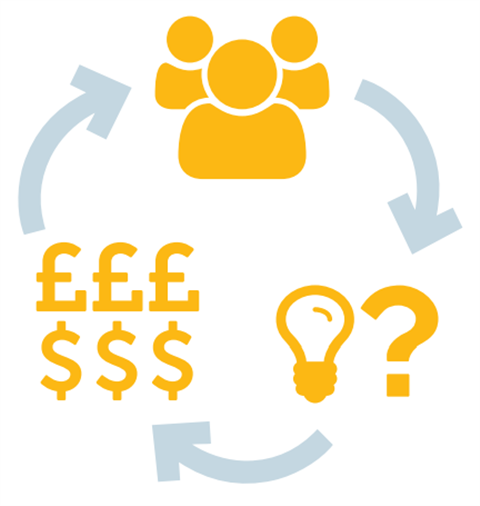 Based on my own experience there are three specific areas of focus for business leaders seeking to grow a company from a handful of staff to one that employs 50-plus people.
These focus areas are: cash; people, and; processes.
We will start with people, because that is where it really does all start.
How to manage a growing team
This phase of business growth sees you move away from having a handful of trusted, loyal and hard-working - though often skill-limited - employees with very loose organisation structures and responsibilities, to something quite different.
If things have gone well, within five or so years you will have an organisation that boasts identifiable departments, with intermediate levels of management. Roles have become more focused and, inevitably, responsibilities and structures are tighter.
Managing this transition is tough for one big reason. The people who were supportive and trusting of you when you started the business will, like all humans, have their limitations.
Yet as they see you starting to bring in new people around and even above them, it is hard for them not to feel like they are being "sidelined" in favour of new and shiny people who do not remember the hard graft of the early days.
This leads to jealousies and, quite often, to distracting and unproductive tensions in the organisation that can end up impeding growth ambitions altogether.
Growing pains: Diffusing workplace tension
The only way I have found to effectively deal with this is to talk loud and long about the inevitability of this from the outset.
At all stages make it clear to everyone in the business that growth will mean many will feel, at some point, diminished in importance compared to where they were.
Being honest about this enables you to put an alternative view on this, namely that we should all expect for our roles to become increasingly focused and skilled.
This is about giving the entire organisation the opportunity to do the best possible job for everyone as a result of getting bigger and, if explained correctly, this should be seen as positive rather than as a threat.
However, if you find you have egos in the team that cannot deal with this reality, then it is best to recognise this and immediately deal with the matter as opposed to letting it become a source of future cultural poison.
Business processes: Introducing structured systems
Getting processes right is a necessary follow-on from the people stuff. As the organisation gets bigger there needs to be a move from informal "head knowledge" to use of systems and procedures.
Inevitably, when you first introduce a more systematised approach to something - be it expenses, recording and responding to equipment breakdowns, sales targeting etc - it will seem horrendously over-engineered, an affront to people's intelligence and much slower than what you have been doing.
If you do not deal with it, you could really struggle with efficiently inducting and training new people that, in turn, means you have chosen to limit your future growth. You simply cannot effectively train something that only exists in someone else's head.
Cash flow planning
Cash remains critical throughout the growth cycle. Ensuring that the business is always able to settle their bills, pay debts and invest appropriately for the future is more important than any other financial measure.
People regularly talk about how fast their business is growing, how big their fleet is, how many locations they have opened and so on. But unless there is adequate thought given to the future cash implications of each of these factors, they risk being ill-conceived and short-term boasts.
Many businesses get stuck at this intermediate stage because they have defaulted on finance agreements and, consequently, find it extremely hard to repair their reputation as a risky debtor.
If you manage to assemble good people, well-thought-through processes, and a prudent control of cash you are on the way to becoming a national or even international business. That is what we will look at next time.
* This article was originally published under the title 'Learning to walk' in the March 2020 issue of IRN magazine. To download it and other past issues, click here.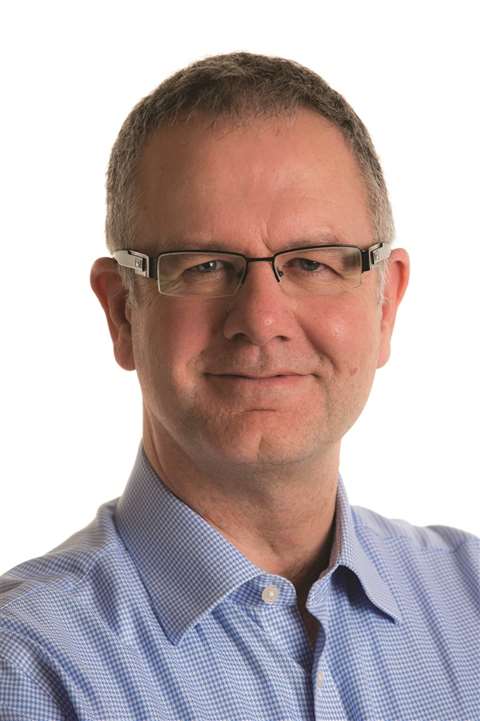 About the author
Kevin Appleton is an experienced senior executive and advisor in the equipment rental, logistics and construction service industries.
He is a former CEO of Lavendon Group and a chairman and/or non-executive director of a number of companies in the rental and logistics sectors. To comment on these articles, e-mail: IRNfeedback@khl.com
NEWSLETTER
Delivered directly to your inbox, International Rental Newsletter features the pick of the breaking news stories, product launches, show reports and more from KHL's world-class editorial team.
CONNECT WITH THE TEAM
CONNECT WITH SOCIAL MEDIA