How to approach international business expansion
Multinational expansion is a noble ambition for many companies, yet achieving it can be elusive. Kevin Appleton analyses the steps to success.
In the days shortly before Covid-related news became our primary source of discussion topics (remember that?), I had started a little series on managing the growing pains of businesses from start-up through to multinational.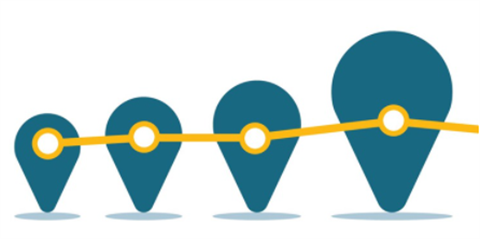 Because of the restrictions on travel imposed due to the pandemic, I thought it would be pertinent to return to this and, particularly, to how you set up to manage a multinational business in a period where frontiers are, if not shut, at least difficult to penetrate.
Business growth strategies
Going international is one of those activities, like acquisition-based growth, that appeals to the inner Napoleon in many of us.
Find a gap in the market
The strategy may be correctly informed by spotting a genuine gap in a foreign market that we, because of some financial, technological or organisational advantage, are particularly well-placed to exploit.
Enter an existing market at the right time
I can remember certain times in my career when investing in an emerging market at just the right point in the market's development, and before competition had become established, can be exceptionally fruitful.
Acquire an already established business in the market
I can also remember positive outcomes when local market leaders, in relatively attractive mature markets, are acquired and continued to produce decent returns in the subsequent years.
During my career, I myself have experienced both of these outcomes.
On the subject of Napoleon, more often than not statistics would suggest our thinking about international growth is a little more sophisticated than wanting to see areas on a world map planted with our company's flag.
It's the same kind of instinct, I fear, that drove the age of European colonialism in the 18th and 19th centuries.
Localised business expansion strategy
A 2015 Harvard Business Review article[1] looking at data from 20,000 companies concluded that companies with purely local expansion strategies tended to produce substantially better returns over the long term.
Indeed companies expanding abroad had a negative average return on assets as long as five years after their steps out of their home market1.
This begs the question, what are the key factors behind a returns-rich international strategy?
Below is my outline of the conditions required for business expansion success:
4 Key criteria for international business expansion and growth

1) Have you maximised all existing growth opportunities?
You need to be absolutely persuaded that there are very limited opportunities to achieve an equivalent scale of growth in your home market.
Expansion to a new territory diverts capital and brings disproportionate overheads and risk compared to bolting growth on to your existing operations, so the margin and growth opportunities need to be significantly better than those at home in order to offset those drags on performance.
2) Is your existing team ready for the business' expansion?
You need to be sure, along with the management of any acquisition target, that you are culturally ready for international expansion.
I have been in environments where management teams in both the acquiring and acquired company were so determined to demonstrate their superiority over one another that the result was the absolute opposite of collaboration and synergy.
3) Do you have the right managerial resources in place?
You need to have a local management that you can trust, and that is open and honest about their successes and failures.
This requires a certain level of maturity in the management of the acquiring company too – one which can resist the urge to second guess local management or, indeed, to try and micro-manage issues that are best dealt with at a local level.
4) Are market conditions viable?
You need to enter a market with attractive competitive and growth characteristics, where you are acquiring a leader in its space, or you need to be setting up in virgin territory, fully persuaded that you have called the evolution of the market correctly and can become a leader in a rapidly developing market.
If you can't happily put a tick next to each of these filters then look for a bicorne hat and a greatcoat into which you can insert your hand and forearm, because you are probably afflicted with Napoleon syndrome!
Once you have your international operation, the key to success is collaboratively developing a management and control system with the local management, so that the parent can manage the more extreme risks it might face, whilst offering the greatest possible amount of flexibility to local management to respond to opportunities and developments.
In equipment rental, big businesses are always at a flexibility disadvantage compared to local and regional competitors, which will always exist, so your agreed management model needs to get as close to reproducing the mindset of a local or regional competitor as possible.
Worthy of note (in case anyone's forgotten) if you get this right, you don't need to be continually travelling to the subsidiary to check up on them which, in the current climate, is probably a good thing!
[1] Few Companies Actually Succeed at Going Global, Christian Stadler, Michael Mayer and Julia Hautz: Harvard Business Review Magazine, June 2015.
* This article was first published under the title 'Growing pains: Managing an international business' in the March 2021 edition of IRN magazine and can be downloaded here. To read past issues of IRN, click here.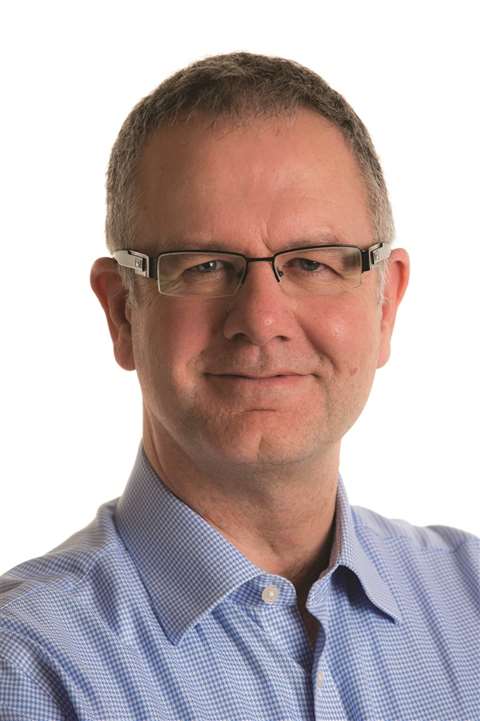 About the author
Kevin Appleton is an experienced senior executive and advisor in the equipment rental, logistics and construction service industries.
He is a former CEO of Lavendon Group and a chairman and/or non-executive director of a number of companies in the rental and logistics sectors. To comment on these articles, e-mail: IRNfeedback@khl.com
NEWSLETTER
Delivered directly to your inbox, International Rental Newsletter features the pick of the breaking news stories, product launches, show reports and more from KHL's world-class editorial team.
CONNECT WITH THE TEAM
CONNECT WITH SOCIAL MEDIA