Coping with Covid: The 'new normal'
By Kevin Appleton01 June 2020
As we begin to come out of the first phase of the Covid-19 crisis, Kevin Appleton considers what the "new abnormal" might look like for construction sector rental businesses and original equipment manufacturers.
It seems like the first wave of Covid is through and we have returned to what some are calling the "new normal".
Life and business are certainly nothing like they were this time last year, but construction sites and most non-close-contact businesses are open and active again. Rental companies are seeing demand levels start to rise again and it feels like we have some future perspective.
But what does the future hold for the rental sector? Here are some thoughts about things we can expect to see over the coming two years during the "new normal".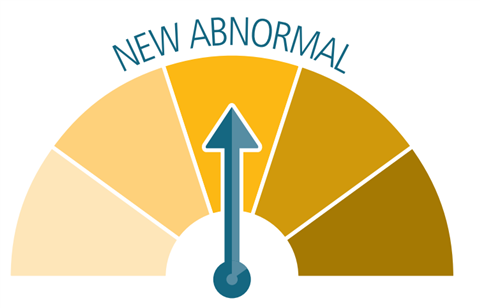 Impact of Covid on equipment manufacturers
A tough time for (most) manufacturers. With most of the larger economies in recession and future demand patterns and market size hard to predict, it is hard to see high levels of demand for new kit returning soon.
On the other side of the Covid disruption we will quite possibly be looking at end rental markets 5-10% smaller than they were when we came into 2020 and, as such, rental businesses won't need to even think about replacement capex for 12-24 months.
There may be exceptions (I can imagine strong demand for some aspects of temporary accommodation, for example), but most manufacturers are probably facing an extended period of suppressed demand and may do better to focus short-term energies on after-market support.
What will happen when government support schemes end?
A number of governments have put strong financial support packages in place for businesses of all sizes.
The danger with this is that there will be some businesses who are currently being propped up by government loans and job retention schemes, who would not have survived an unsupported "normal and natural" downturn.
There will be other businesses who, for whatever reason, have not been able to access support schemes and are now days or weeks away from failure. This means that we face two potential squeeze points on liquidity.
One is happening right now, and we are already seeing some end-customers and rental businesses unable to settle debts and continue trading, but the other may be waiting for us in 6-12 months as government (and lender) support for businesses is progressively withdrawn.
Be prepared and plan not just to survive the first wave of liquidity pressure but also the second one.
Post-pandemic sales strategies
Traditional sales forces need dramatic re-engineering and re-training. We are an industry that has (maybe over-) relied on face-to-face contact with our clients and the use of personal charisma (and price) as a selling tool.
In a world where it's going to be difficult to get face-to-face appointments, your sales force needs rapid re-training on how to gain client contact via electronic means and how to present effectively on business process and technology elements of the rental service in an online sales environment (using one of the many excellent video-conferencing and screen-sharing apps).
Find someone who can help you with this… quickly.
Recruiting remote workers
You can cast the recruitment net a lot wider. It turns out (if you have decent remote working systems for telephony and order capture) that people can work just as well, if not better, from home than they could from the office.
This means that you now have a chance to recruit the best people from anywhere in the country (possibly beyond) rather than feeling compelled to always recruit from the same local area.
Yes, this comes with challenges around team building and integration, but all things have challenges. The best businesses will all become, in the truest sense, national and international businesses.
We are leaving the first phase of crisis and entering a "new normal" where things will look familiar but, at the same time, very different in a number of respects.
Over the course of 3-4 years we'll absorb these changes in some way or another and things will start to be "normal" again, but it will be a "new normal".
As ever, adaptation is key. Having been a success in the old normal is no guarantee of continued success in the new normal.
*This article was originally published under the title 'Coping with Covid' in the June 2020 issue of IRN magazine, to download it and other issues, click here.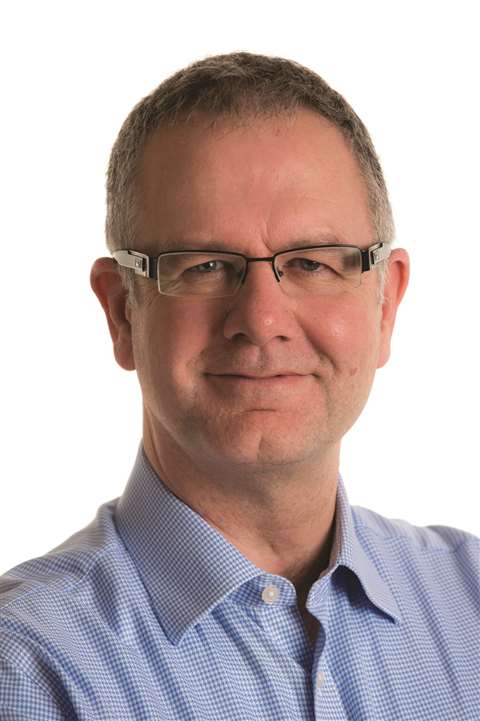 About the author
Kevin Appleton is an experienced senior executive and advisor in the equipment rental, logistics and construction service industries.
He is a former CEO of Lavendon Group and a chairman and/or non-executive director of a number of companies in the rental and logistics sectors. To comment on these articles, e-mail: IRNfeedback@khl.com
NEWSLETTER
Delivered directly to your inbox, International Rental Newsletter features the pick of the breaking news stories, product launches, show reports and more from KHL's world-class editorial team.
CONNECT WITH THE TEAM
CONNECT WITH SOCIAL MEDIA