Used equipment: what are the key trends?
By Belinda Smart27 April 2021
The used and re-conditioned machinery market is experiencing solid demand due to factors including Covid-19 and the rise of online auctions. Belinda Smart reports.
When the world's biggest rental company sounds upbeat about sales of used equipment, it's worth taking note.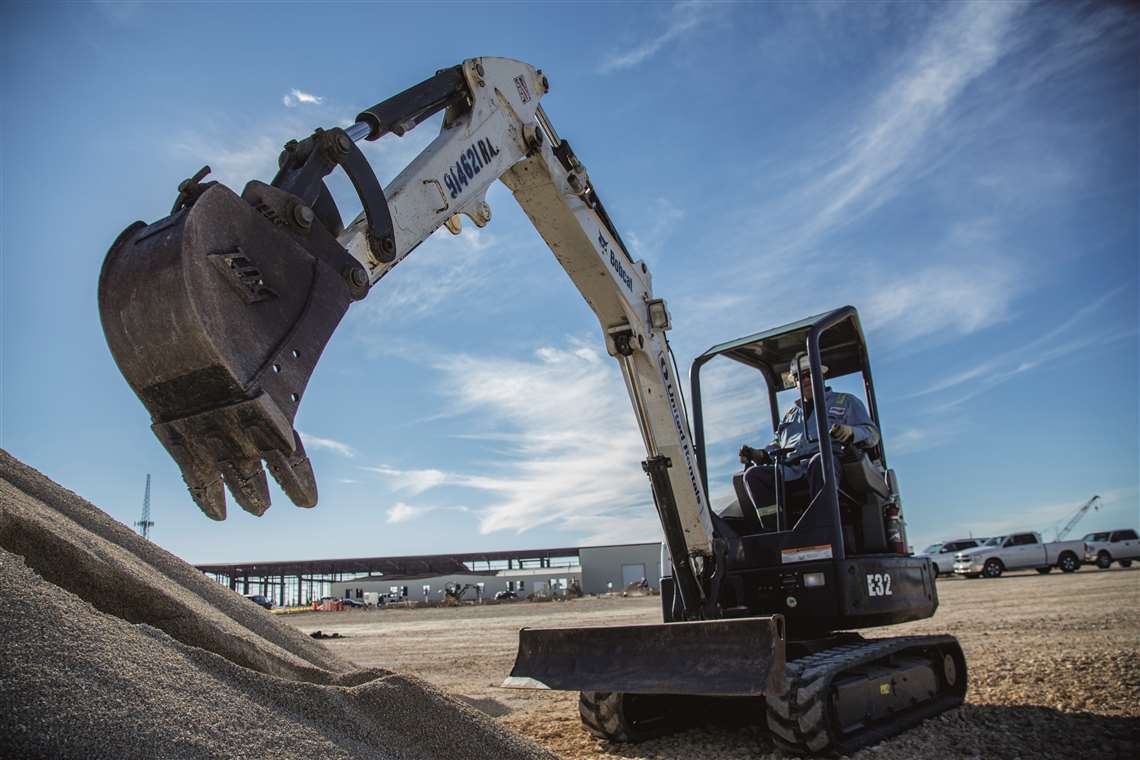 United Rentals, which sells its used fleet through its sales force, brokers, and website, as well as at auctions and directly to manufacturers, describes the market as buoyant.
It seems prices are strong at the moment, which is good or bad, depending on whether you're selling or buying.
For sellers, high demand bodes well, despite Covid-19, according to Stephen Cook, Senior Manager, Used Equipment, United Rentals; "demand for quality used equipment in 2020 was very healthy in the end-user market.
"Overall pricing remained steady during the pandemic and 2020, due in large part to the overall demand for quality used equipment," he says, adding that end-user demand was high during 2020 in all categories, and "a significant rise was experienced in material lifting, small to medium size dirt, and power generation."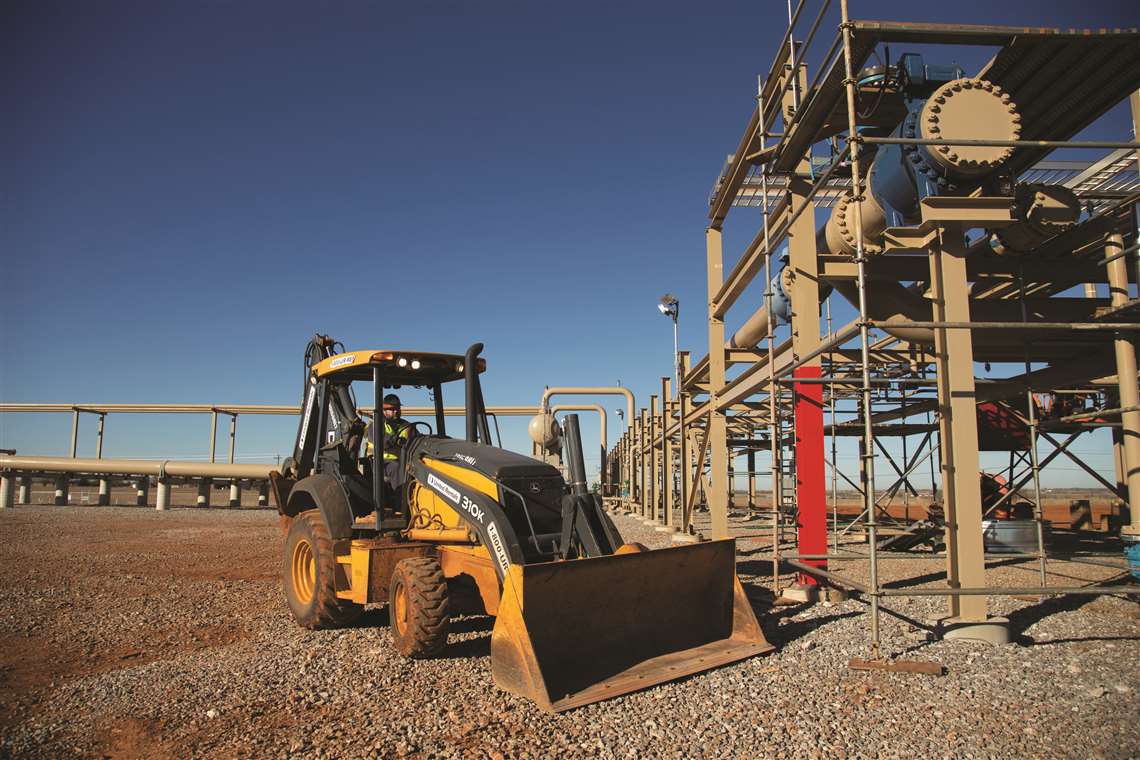 While there were temporary demand setbacks in key geographic areas due to Covid-19 shutdowns early last year, "the overall demand for used equipment was healthy in the US, and there was a late year increase in some international export markets."
That view is supported by Ritchie Bros most recent market report, which found that 2020 auction prices for heavy equipment in the US were up 5% year on year, and even higher at 9% for aerials and material handling equipment.
Unprecedented demand
The auctioneer is organising online, timed auctions, without a live auctioneer, and for its UK Sales Director, Rupert Craven, the past 12 months have seen unprecedented demand for used equipment.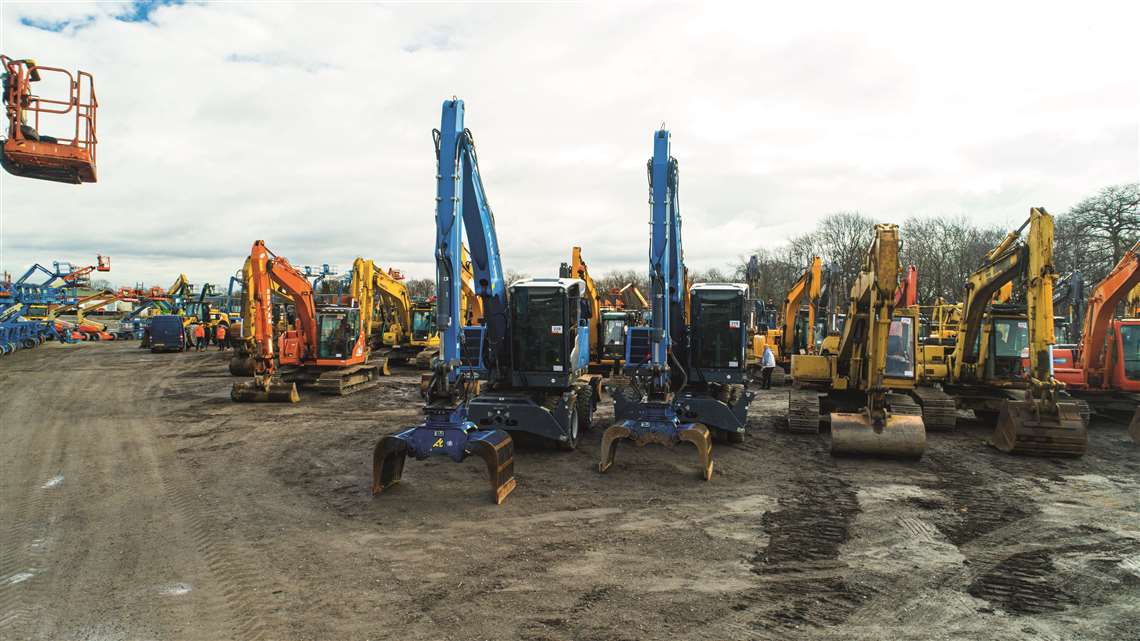 "What we are seeing at the moment is the true impact of the pandemic on new equipment supply and the 'perfect storm' scenario, as lead times have jumped rapidly throughout the globe.
"This, in part, has been due to factory closures in the pandemic with workers isolating and component shortages impacting production."
"But it is also related to the health of the construction sector in the UK and beyond. And it's not just big infrastructure projects.
"It's house building, quarrying and waste which are all very busy sectors."
"When you translate this to the wider European market, we have seen a strong appetite for used machinery from buyers in particular, with registrations increasing by 19% compared to last year."
"Our recent auction in Moerdijk, The Netherlands, had more than 2,580 online participants from 92 countries, recording its highest number of bidders in five years."
As a general trend, particularly in light of coming Stage V regulations, rental companies in Europe are also getting rid of old-style tower lighting to switch to full LED and more sustainable options, he says.
In the UK specifically, businesses are moving to stage V machines for large projects like the HS2 rail link. Fleet renewals are underway and demand from these businesses means they are seeking out newer equipment at auction due to the lack of availability.
Moving online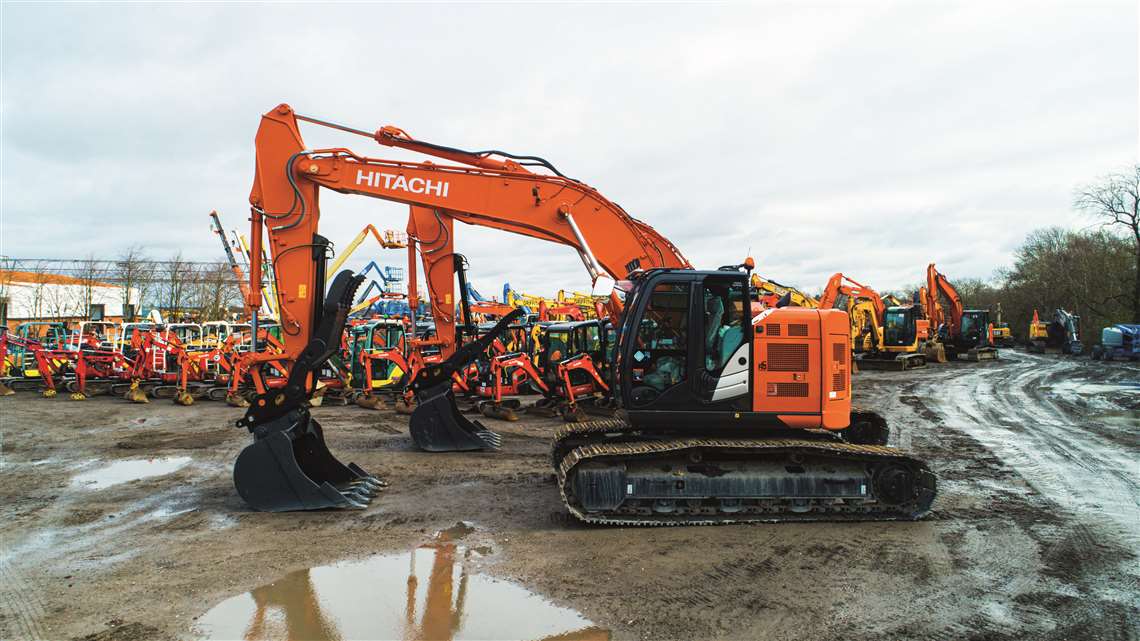 Since Ritchie's moved online, Craven says it has "had record-breaking auctions in the UK and Europe, as people still need to move equipment on.
"The UK, in particular, has seen some younger equipment coming through, as well as two- to four-year-old units, especially from those businesses looking to reinvest for HS2 and Highways England projects."
Some companies had moved their auctions online before Covid-19, but the pandemic accelerated the move. And these results reflect how shifting to online-only bidding has allowed Ritchie's to attract new types of customers, Craven says.
Meanwhile the percentage mix of bidders is also changing, with a rise in end-user participation in auctions. "For example, owner operators of construction equipment are a group that has not really represented a large portion of participants at our 'live' auctions in the past."
"You only have to look at our website stats to show how quickly people have adopted the online experience. In 2020, we saw traffic increase by 35%, while bidder registrations were up by 71%.
"We now have more than 470,000 new users who have downloaded the Ritchie Bros. mobile app, an increase of 78% compared to 2019."
Craven says the uptake of the app throughout the world has also grown exponentially, with customers carrying out more than 24 million equipment searches and viewing 30 million items. "This has meant that today, mobile app users represent approximately 30% of our online customer base."
Ritchie's also remains committed to keeping auction facilities open for customers able to visit its sites, he says.
"They can also get more details when they are standing next to it by using the app to review inspection reports and in some cases our videos showing key operations."
Supply issues
Rental companies are also investing in their used equipment operations, including the use of online auctions.
For example, Germany headquartered Mateco Group – owned by TVH which specialises in renting access equipment, says demand for used equipment grew strongly in the second half of 2020.
"We're seeing strong demand from practically all parts of the world," Andries Schouten, COO of Mateco told IRN. "In the first half of 2020 (start of Covid-19) the market was waiting to see what was coming our way with this new virus.
"The second half of the year we saw used equipment demand already increasing and is currently still at high demand, mainly created by long delivery times of most manufacturers who decreased production due to the Covid situation."
He says pricing has remained stable, avoided being negatively affected by Covid 19, and "perhaps even increased a bit."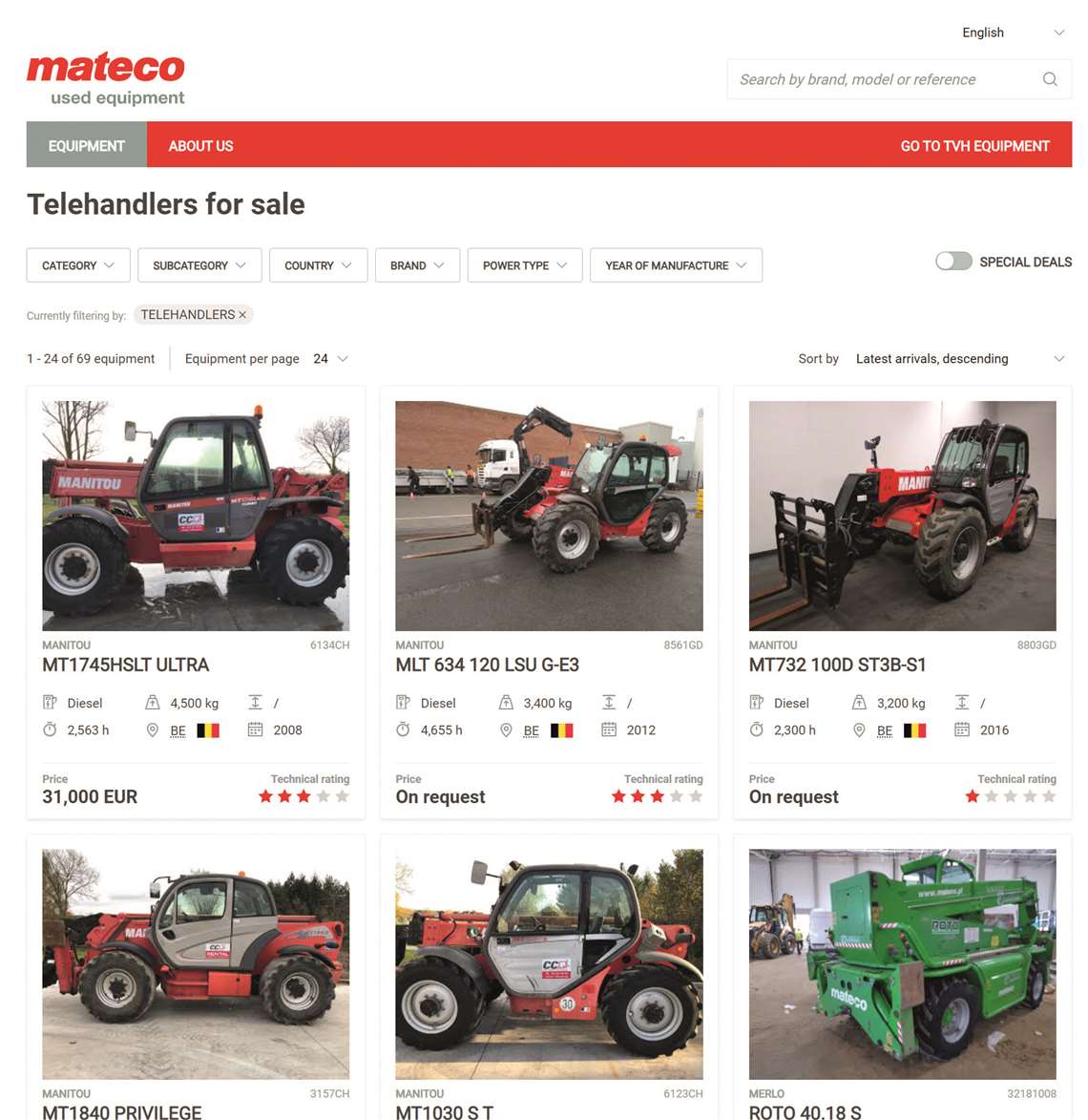 "We see high demand for practically all types of product, from scissors to booms, from telehandlers to forklifts.
"The highest demand is for younger machines around six to eight years old."
In terms of geographical areas, Mateco reports high demand for used equipment in the whole of Europe. "Geographically of course this region is easier to serve, as our main activity is still in Europe."
Mateco has operated an online auction portal for a couple of years but relaunched this year, with a heightened focus on easily accessible data about the products being offered.
The platform presents potential customers with all used equipment for sale within the Mateco catalogue, encompassing around 2000 units for sale across aerial work platforms, forklifts, telehandlers and warehousing equipment from diverse brands, and of different ages and quality levels.
Information rich pages show all relevant information, for each machine, supported by detailed imagery and specifications.
Data advantage
When auctions move online, then the importance of data grows. One tech-driven heavy equipment sales business is Swiss business Equippo, co-founded by Michael Rohmeder and positioned as "an online full-service marketplace for used construction machinery in Europe".
Equippo launched its online auction channel in December 2018 and has since been building its worldwide participation, with over 4,500 registered auction bidders.
Rohmeder says Equippo's tech-driven, online business model had inbuilt advantages during the pandemic, while other features such as a money back guarantee have provided confidence to buyers.
"Live events with auctioneers became impossible during 2020, with Coronavirus causing purchasing patterns for used equipment to alter dramatically. With mobility hampered and inspecting equipment impossible due to travel restrictions, the technology we developed has been critical.
"We developed a better inspection app, while also improving the quality of our product videos and images to enable remote seamless transactions."
The company's data-driven service has grown markedly in recent years, in particular thanks to Japanese group Sumitomo Corporation's acquisition of a stake in Equippo in late 2019, he adds.
"Sumitomo's expertise in understanding data has really allowed us to deliver a better offering to our customers."
Rohmeder tells IRN the used equipment market has "taken off" in recent months, "because while availability is reduced with new equipment delivery delays, there is more demand."
"In terms of equipment types, for Europe as a whole, compact equipment is in high demand. We're also seeing companies pushing out utilisation rates in the rental sector.
"The rental sector is holding on to machinery longer. So the slowing speed of investment in equipment as people make their equipment last longer is also affecting availability, which in turn keeps prices buoyant."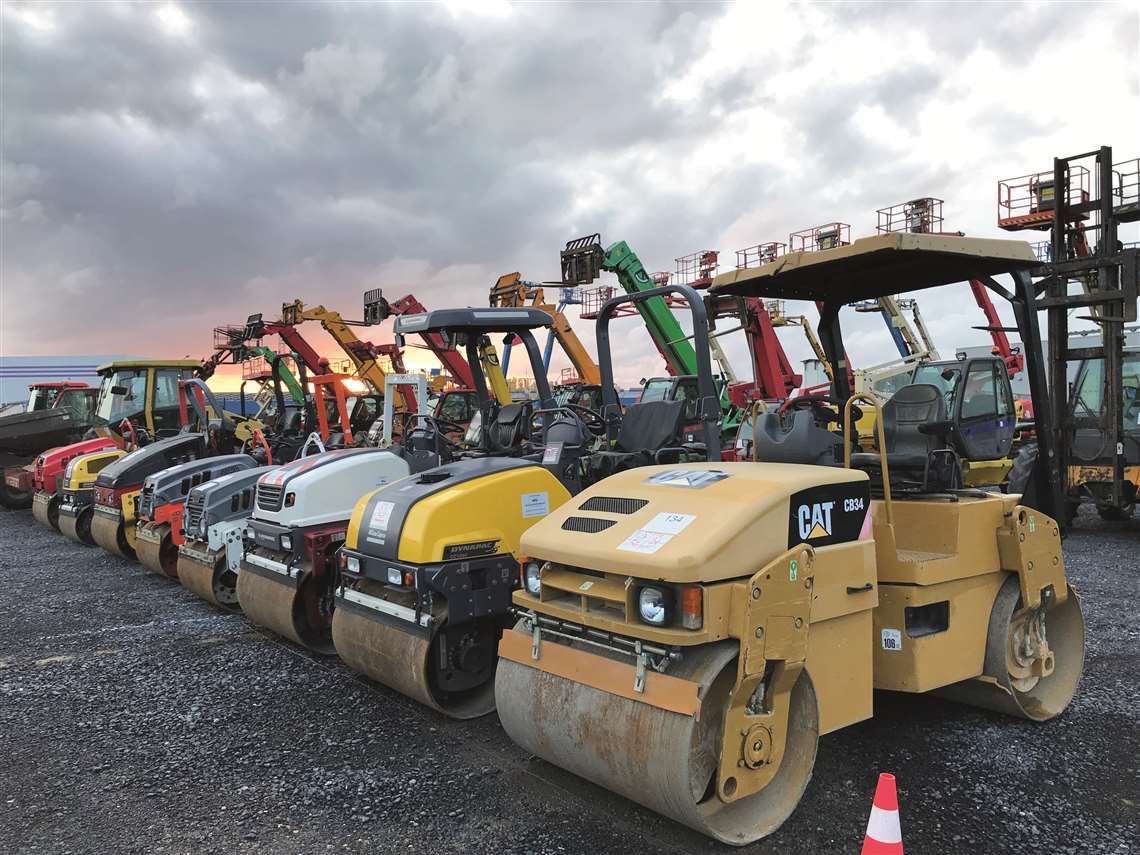 In terms of the impact of the pandemic; "At a localised level, market confidence has been a rollercoaster ride due to Covid-19," he says.
"It has been quite geographically dependent. For example, in Germany, government spending in west Germany has been stronger than in east Germany."
"However, as a general overview, we can say that the market performed very strongly over the past 12 months in Europe, despite the short-term impact of Coronavirus in the first lockdown.
"Deliveries of new equipment were delayed due to manufacturing delays. This placed more demand on used machines, as rental companies and contractors turned to the second-hand market to fulfil demand. This reduced availability of used machines has pushed up prices.
In terms of demand for different equipment types; "There is impressive traction on tracked excavators below 20 tonnes, specifically the 12 to 14 tonne range is hot.
"We are seeing strong demand in most categories, while machines over 30 tonnes are usually less in demand - especially when they are wider than three metres due to changing and more restrictive transport regulations. Paving equipment is seeing strong demand in Asian markets at the moment."
Sales were strong in Equippo's most recent online auction at the end of March, says Rohmeder.
"There were good results across the board. Access equipment and compact excavators, both wheeled and tracked, had particularly strong demand.
"Pricing surged in February 2021 and slightly reduced in March 2021, but still remains strong. We've started to see the effect of our full Money Back Guarantee, with no strings attached.
"It has changed the minds of many buyers who stayed away from any type of auction in the past because of the old 'buyer beware' stigma it carries."
Clearly steady or rising prices are good or bad depending on whether you're selling or buying, but there's no doubt that today's used equipment market is buoyant, with the rise of online platforms offering further potential by removing barriers to sales.
NEWSLETTER
Delivered directly to your inbox, International Rental Newsletter features the pick of the breaking news stories, product launches, show reports and more from KHL's world-class editorial team.
CONNECT WITH THE TEAM
CONNECT WITH SOCIAL MEDIA