Rental firms now leading equipment buyers in Europe
Rental companies now buy more construction machines than contractors do in Europe, according to new findings from UK-based market researcher Off-Highway Research.
Off-Highway told IRN that in the last decade, rental companies overtook contractors as the biggest buyers of construction equipment in Europe, in terms of volume.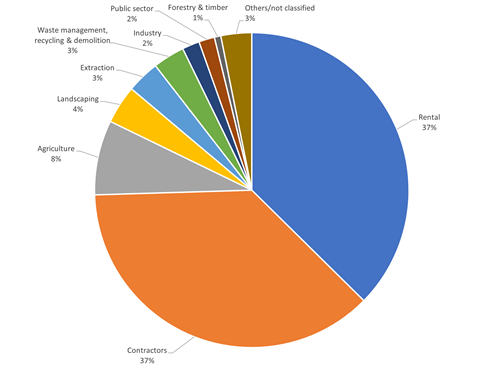 Its findings cover 15 key types of construction equipment, including excavators, loaders, telehandlers and larger equipment types such as dozers, graders and dump trucks.
It confirmed rental companies bought 37.4% of the construction equipment sold in Europe in 2021. Contractors were the other major group, taking a 37.1% share.
Off-Highway Research Managing Director, Chris Sleight described this as a "sea change" compared to 10 years ago.
"These shifts in buying patterns are very gradual," he told IRN. "However, the data puts a figure on what has been known in the industry for many years, that there is a slow shift from contractor-ownership of equipment to rental companies.
"Ten years ago, contractors were still the dominant buyer, accounting for 37% of sales – the same proportion as today - while rental was smaller with a 34% share."
However, looking at sales in unit terms was "only part of the story," said Sleight.
He said examining the data in terms of sales value "paints a different picture." It shows that the types of equipment bought by rental companies differ from those of other buyers in Europe, with the rental industry focussed on smaller machine types – particularly mini excavators and telehandlers.
"In value terms, contractors are still by far the most significant equipment buyers. Our estimate is that they still account for some 42 per cent of the value of equipment sold in Europe, while the proportion sold to rental drops to 28 per cent," he said.
For contractors and owner-operators, there was a stronger emphasis on larger excavators, wheeled loaders and larger earthmoving machines.
"That's not to say that rental companies aren't interested in these machines too, but for them the dominant machine is the mini excavator."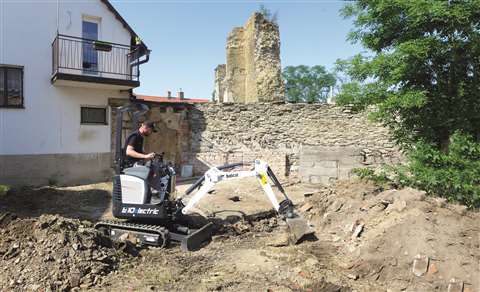 On whether the shift towards rental is set to continue; "Yes and no," he said.
"Different countries around Europe have very different profiles in terms of their buyer groups, so if a certain country has a surge in demand, that can move the needle for the region from one year to the next.
"One of the things we see in our forecast is that equipment sales are set to grow most strongly in markets that are still very contractor-focussed. Italy would be the most significant of those.
"That means that in the next few years, the dial will tick back towards contractor sales by a percentage point or two. But longer term, we see a shift to rental to some extent, even in many traditional contractor markets."
In December, Off-Highway ran a webinar on changes in construction equipment customer groups. To view the webinar, click here: https://www.youtube.com/watch?v=J5Tq9kFuOZc&feature=youtu.be
Off-Highway Research's analysis is captured by the company's newly launched Customer Group Database Service. For more information about the service, visit www.offhighwayresearch.com.
Off-Highway Research is a KHL company.
NEWSLETTER
Delivered directly to your inbox, International Rental Newsletter features the pick of the breaking news stories, product launches, show reports and more from KHL's world-class editorial team.
CONNECT WITH THE TEAM
CONNECT WITH SOCIAL MEDIA