UK rental market rebounds
By Belinda Smart14 March 2022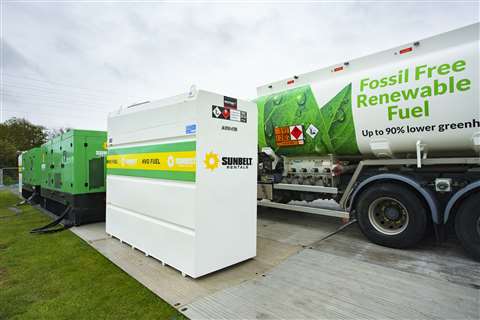 Companies operating in the UK rental market report a rebounding market, while most are adapting to supply and fuel price challenges, writes Belinda Smart.
Despite the pandemic-led uncertainty of 2020, demand for rental construction equipment has held steady in the UK, driven by government stimulus, infrastructure and housing projects; and the outlook for 2022 and beyond looks positive. Underlying trends, such as the move to low emissions equipment are also influencing demand.
According to the Construction Equipment Association, sales of construction and earthmoving equipment maintained their strength in the final quarter of 2021, showing an increase of 18% compared to the same quarter in 2020. Sales for the whole of 2021 finished the year 48% above 2020 levels.
The RICS (Royal Institute of Chartered Surveyors) construction survey for the final quarter of 2021, published in early February, found that for the last quarter of 2021, +33% of respondents said they continued to see increases in demand for construction work, driven by new infrastructure projects. A net balance of +37% of respondents reported new works in the private housing sector.
Businesses are also adapting to challenges including supply chains delays and rising fuel prices.
UK rental sector strength
If leading firms are any indication, the UK rental sector is in good shape. Take Speedy Hire, which has performed well despite the pandemic, according to chief executive Russell Down. "Overall, we're operating in a strong market at the moment, with a significant number of infrastructure projects such as HS2 and Thames Tideway."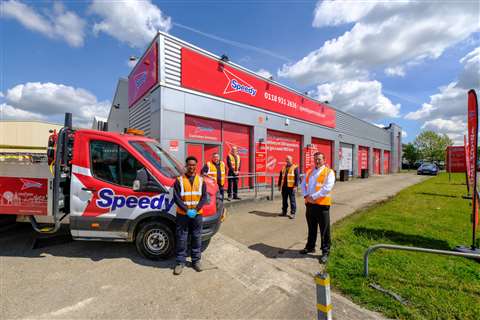 In 2022, Speedy will also continue the roll out of a DIY offering online and through Speedy concessions across B&Q stores in the UK, with consumer interest in DIY driven pandemic lockdowns and restricted travel increasing consumers' interest in DIY.
"What started as 16 trial stores in July 2020 will now see an additional 23 outlets opening nationwide."
Another major business, Sunbelt Rentals UK, also reports that during 2021 rental markets remained strong, across the plant, tools, powered access, power, traffic, survey, safety, lifting, accommodation, climate control, utilities, test/monitoring and rail categories.
"The physical utilisation in all these areas is up on the previous 2019 peak - some product categories seeing utilisation as high as 90%+" Dave Harris, Sunbelt sales & marketing Director tells IRN. "Across the year we will achieve revenues in excess of £600m from a rental fleet of over £900m."
Strong performers over the past 12 months include temporary roadway system Trakway and accommodation, "where the number of projects across the UK including some large infrastructure projects, and industrial shutdowns have soaked up tremendous demand."
Lighting - the majority of Sunbelt's fleet of 5,000 sustainable tower lights are out on hire this winter - and power, driven by high demand for hybrid solutions, also performed well.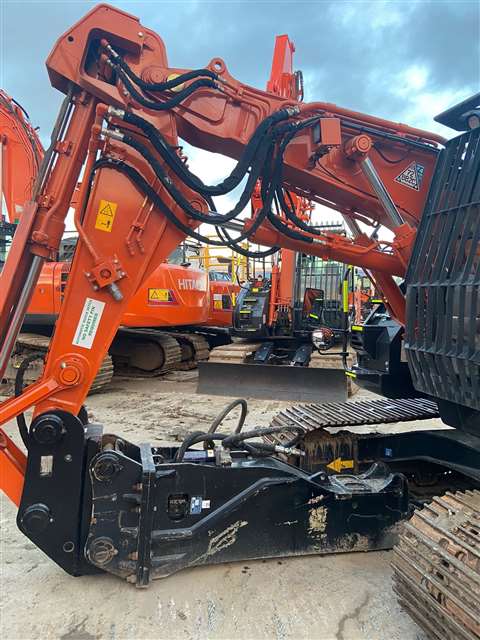 A relative newcomer, Synergy Hire, which specialises in Hitachi excavators, launched in May 2019, just months before the pandemic's emergence in early 2020. "However, demand for our Hitachi excavators has pleasingly exceeded our budgeted forecasts," says company co-founder John Fitzpatrick.
The company supplies excavators in the 3,000kg to 50,000kg weight class to the UK construction industry, and Fitzpatrick tells IRN all its models have been in high demand since September 2020, once the initial Covid-19 shock dissipated. The strongest demand has been in the 30,000-36,000 tonne class (ZX300LC-7 & ZX350LC-7).
"We have the largest fleet of ZX350LC-7-CTA Telescopic 25m and 30m dig depth machines in Europe which work well alongside our tunnelling ZX135US-6-SRF models. Both these highly specialised models were bought in anticipation of HS2 works, however they have to date been used on various central London projects with very deep basements."
Projected increased UK government infrastructure spending and increased private housing and commercial warehousing spending in 2022 will drive UK rentals, he says.
However, looking ahead, "interest rates cannot go lower and are projected to rise steeply over the coming five years to offset high inflation," which will result in cash flow challenges.
"Those hirers that can differentiate and give a great, valued service will not only survive but thrive over the coming years."
Meanwhile, as a major player in the UK rental market, GAP Hire Solutions offers a benchmark of business confidence. It recently opened a Pump Services specialty division with an £18 million investment including Stage V pumps and related equipment. Early last year it announced a major fleet investment in response to demand from construction and infrastructure projects. In 2020, despite the pandemic, it invested £13.5 million (€15.4 million) upgrading its premises and depot network.
Supply chain and fuel challenges
Fitzpatrick says supply of new machinery was affected from March 2021 onwards. Synergy had placed "a very bullish order" in August 2020 for supply from April 2021 to March 2022, which helped, "however, our order was cut unilaterally by 25% without notice in May 2021.
To mitigate the shortfall, the company extended the disposal ages of its machinery from 15-18 months to 18-21 months. "Mini and midi excavators have been the worst affected models and will continue to be in year 2022."
"The really big challenge coming on 1 April 2022 is the elimination of the lower HMRC excise duty red diesel used to power excavators to a much higher excise duty and subsequently expensive white diesel. This will inevitably be another unwelcome inflationary shock. However, Synergy's dash-7 Stage V powered machinery is far more fuel efficient and productive than the previous dash-6 models, which mitigates the shock."
Speedy's Russell Down says strong relationships with its partners helped manage supply chain challenges from early to mid-2021, while the "young" age of Speedy's fleet resulted in "good asset availability as a result of better reliability."
"Whilst we seen some supply chain delays on larger equipment, artificial intelligence provides us with dynamic forecasting of product demand and availability, helping us to have the right assets in the right place and at the right time."
Despite hedging its fuel exposure, fuel price fluctuations are a challenge for the company, but one that it is managing.
"We have recently introduced hydrotreated vegetable oil (HVO) across our business as a replacement for red diesel. We've switched from pre-fuelling red diesel to low emission biofuel across our powered access division and a section of our commercial fleet, which has already helped us to save a significant amount of CO2."
On fuel price fluctuations, Sunbelt's Dave Harris says; "like most businesses we are now passing on modest hire rate increases, and we have moved to a model whereby fuel is supplied on a floating cost-plus basis."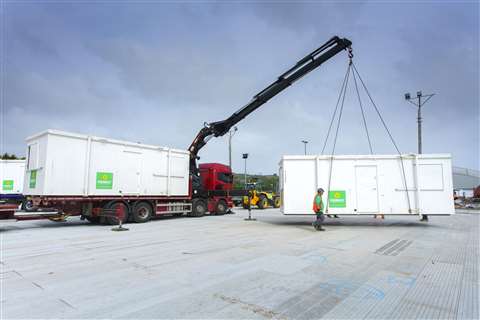 OEM perspective
Fenella Tolhurst, Construction Key Account Manager at Kubota UK, tells IRN; "Last year saw a significant increase in the excavator market in the UK and ROI, with the 0-6 tonne market growing by 49% and the 6-8 tonne market growing by 77%."
Kubota's market share of over 30% of mini-excavators holds steady; and demand for Kubota machinery has been robust over the past 12 months as contractors and hire firms renew their fleets in the rebound from the pandemic. However, supply chain issues hamper machinery investment strategies. "As such, plant equipment suppliers and hire firms in the strongest position are the ones that have focused on 'whole life cost' and reliability of machinery, and not just on price."
The UK Government's stimulus package has also led to a surge in demand. "However, this leaves hire firms in a tricky situation when it comes to their machinery buying and selling cycle due to machinery lead times being so difficult to anticipate."
"The shortage of machinery at the moment is so challenging that we are already taking orders for 2023."
Auction insights
Rupert Craven, UK and Ireland Sales Director at auctioneer Ritchie Bros, has an overview of trends in the rental market through Ritchie Bros. auction activities.
"Over the last year we saw a big change after Q3 2020; so, in Q4 2020 and the whole of 2021 - similar activity over five quarters with similar market conditions. Where there isn't a great deal of machinery around, utilisation has been high across all assets in machine fleets. Demand is very high, either for rental companies to buy and re-hire, for overseas buyers to take out of the UK or from end-users wanting to buy machines directly.
"Volumes from rental companies are down and if they are getting new machines, they're going straight out on hire. Through Q2 of 2021, the March and April lockdowns hit and then Q3 and Q4 last year when manufacturers weren't making, has created a long term supply issue and that will take a couple of years to work itself out.
Pricing has responded with increases across all asset groups from 2019 to 2021 to 2022. "In other words, rather than experiencing price depreciation, all assets across the construction segment maintained their pricing."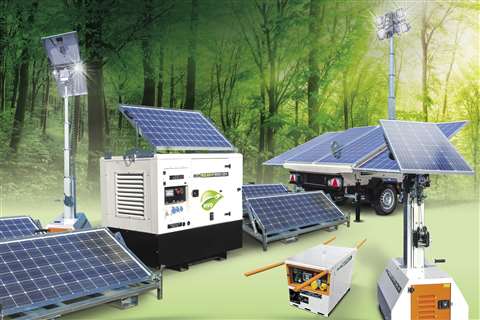 Low emissions demand
Mat Llewellyn, Managing Director of UK power and lighting specialist MHM Plant, tells IRN; "There's been a serious appetite for equipment that reduces or eliminates the consumption of fossil fuel, so solar hybrid generators have been in extremely high demand."
"Power generation, fluid storage and site lighting are all in extreme demand. With Red diesel being scrapped in April that's had a real impact in rental demand and people are seriously focusing on and looking into innovative products to eliminate the consumption of diesel.
Rental drives UK sales
Two thirds of construction equipment sold in the UK is purchased by rental companies, according to KHL market research company, Off-Highway Research; this equates to a retail value of £850m, says Managing Director, Chris Sleight.
"The UK has comfortably the highest rental penetration rate of any country in the world. On average, the rental penetration rate in Europe excluding the UK is 32%, while in the UK rental accounts for 64-68% of unit sales, depending on the year and product mix. In most cases, rental is the biggest buyer of each individual machine type."
The exceptions are specialised equipment like asphalt pavers or graders, typically bought by end-users, but even for these "there are specialist rental companies participating in the market."
NEWSLETTER
Delivered directly to your inbox, International Rental Newsletter features the pick of the breaking news stories, product launches, show reports and more from KHL's world-class editorial team.
CONNECT WITH THE TEAM
CONNECT WITH SOCIAL MEDIA