SitePro's plans for the US rental market
By Belinda Smart07 March 2022
Tech-driven rental equipment company SitePro Rentals is a new player in the southern states of the US, following a move by Sammons Enterprises – owner of Briggs Equipment in the US, UK and Ireland - to split out its general equipment rental activities from its industrial forklift business. Belinda Smart spoke with SitePro President Tim Rule.
Start-ups bring with them new energy and dynamism. In the case of equipment rental player, SitePro, that sense of untapped potential is also balanced by experienced leadership and local market knowledge.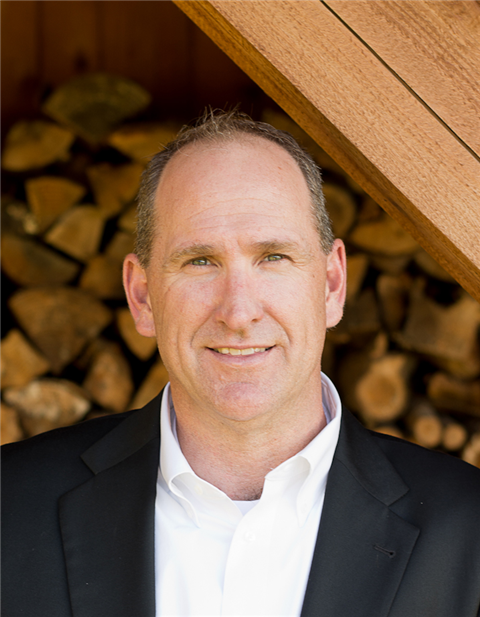 Part of Sammons Industrial and with nine locations in Texas, Louisiana and Georgia, SitePro was officially incorporated on 1 December and is led by former CNH Industrial and United Rentals executive Tim Rule.
Rule has been with Sammons Industrial since 2020 and brings with him both domestic and international experience with big industry players.
He travelled widely and met rental companies across the world in a business development role for United Rentals, and also ran large businesses for the company. "That's a lot of best practice in terms of seeing how international companies meet challenges and innovate," he tells IRN.
A customer focused business strategy
At SitePro, he'll be focussing on three elements: customer service, customer relationships and technology.
"I see some companies that do customer service really well, others are good at building customer relationships, some have made progress on the technology side, providing useful tools for customers," Rule says.
"But we're striving to be the best at all three, and that's our point of difference, our secret sauce."
In terms of customer service and relationships, putting together a dedicated team was one of Rule's first tasks.
The company retained legacy staff, including 75 employees from Briggs, and supplemented these with new hires. It has already built up its staff to a current total of 120 employees and predicts it will grow this to 180 by the end of 2022.
Digital technology for equipment rental customers
Meanwhile, technology comprising a customer portal and app will be key to the digital experience for customers, enabling online ordering, rental management, equipment location, access to equipment, as well as payments and payment enquiries.
Explaining the benefits of new technology, Rule says he sees no reason why rental shouldn't be as easy as "ordering in."
"We're in a world where you can track your pizza delivery, so why not that way in equipment rental? We're looking outside the industry as well as inside it to take connectivity to the next level. We think this will be a real point of difference in the Texas market.
"If you're a busy contractor and you've got a piece of equipment down, you need to know when it's going to be up and running because you've got a crew waiting. We'll be providing connectivity to our system on a real-time basis, so you know when that technician has been dispatched, how far away they are and when the repair is complete.
"If you've made an order, you're aware of that order status, in terms of how far away the delivery driver is."
He believes such features are ever more valuable to customers.
"Increasingly, customers can't afford downtime; they've got crews waiting for those deliveries, so, things like on-time delivery, on-time pick up, rapid resolution of breakdowns when they have a mechanical issue, are really important.
Using its in-house IT team, along with third party companies where needed, SitePro is developing "a highly configurable tool," he says.
"You'll be able to go into your customer account and decide which notifications you need.
"Say you want to know every time the truck leaves our branch with your equipment, or you want to know when the machine is repaired. You'll have the option to configure the system to provide the notifications that are important to you so you can stay connected to your fleet."
Fleet investment
The fleet-building process for SitePro began in 2021 with about $75 million legacy fleet from Briggs Equipment, mainly aerial booms, scissor lifts and telescopic handlers.
With a high average age, some machines were replaced, and growth fleet added, Rule says.
The company ended 2021 with a slightly larger but much newer fleet, and with ambitious plans for 2022. "Our capital expenditure for 2022 will be north of $100 million", he tells IRN.
As a full service company, it will expand beyond aerial equipment to include categories such as earthmoving and compaction.
Rule says, "Right now, our aerial fleet is somewhere around 85% of our total fleet but we'll end next year closer to 65%. The target percentage for aerial, if you include telescopic handlers, is probably around 55%."
Construction equipment: fleet expansion and management
SitePro will stock brands from two to three strategic suppliers in each category; in earthmoving Case, Deere and Bobcat; in compaction Hamm and Multiquip; in aerial MEC, JLG and Genie.
In forklifts, it will carry Hyster-Yale machines - its sister company is a Hyster-Yale dealer – along with JCB telehandlers.
"For earthmoving equipment, we're focused on contribution margin, in other words, profit of each unit in your fleet," says Rule.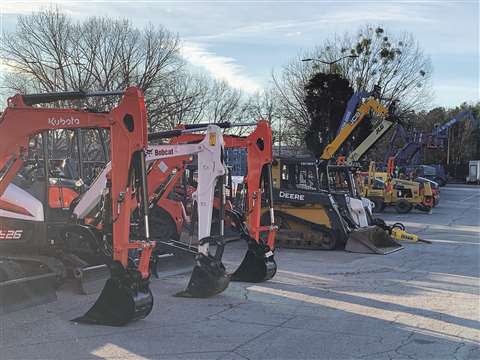 "When you look at larger earthmoving equipment, contribution margins are lower than smaller units such as mini excavators or loader back hoes. We have to find that balance."
"We don't want to be everything to everyone, but we do want to be a one-stop-shop for customers, so that means we'd probably stop at a 20 metric ton excavator.
"We may have a few bigger than that, but our core will be 20 metric tons and smaller, with a full offering of that medium and smaller metric ton equipment."
"If you look at the forklift industry, forklifts are moving to electric, and you can see that in our sister company where the mix of electric forklifts as opposed to those powered by propane and diesel continues to grow."
SitePro's fleet will be backed by telematics and mobility technology to provide customers with tools to manage fleet and increase uptime.
The company also has an eye to sustainability.
"At SitePro, a proportion of our boom lifts are re-manufactured," says Rule, "JLG makes an outstanding remanufactured boom lift and we're taking advantage of that. Not only is it a sustainable practice but it drives better contribution margins for us."
Establishing the rental business
An important first step in establishing SitePro was splitting equipment rental from the Sammons business, which manages equipment businesses in North America (including Mexico), the UK and Ireland.
"Sammons saw an opportunity to do better at rental," Rule tells IRN.
"Running a rental business and a dealership business at the same site is difficult, so the opportunity to split out the businesses meant both businesses could focus on their core competencies and do better."
It has been a complex operation. "We launched a new business system on 1 December, and we've been transferring the legacy data over to the new system: customer, payroll and fleet data," says Rule.
"Getting the data properly formatted and cleaned up prior to transfer was a crucial step that ensured that we have good data from the start, so we've invested resources in ensuring our data is clean."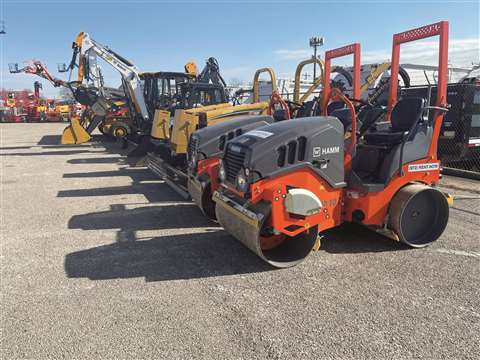 SitePro's expansion plans
SitePro already has plans to expand its branch footprint in 2022 with three new locations in its headquarter city of Dallas, as well as in Fort Worth and Atlanta.
Further ahead, SitePro has ambitions to be a national company, but not before it has established itself in its local markets.
"We're not focused on being the biggest, we're focused on being the best. We're initially going to grow out our footprint in the southeast United States and we're going to build a network of locations, so we can fluidly share fleet between locations, then we'll grow from there."
"We'll look at markets strategically and at the opportunities in front of us, but we'll also be opportunistic and grow through mergers and acquisitions.
"Our focus right now is developing a competency to establish cold starts, but if the opportunity comes along to make an acquisition, we'll also do that."
"SitePro might someday be a global company," he adds.
"We're certainly keeping our focus in the short term on where we're at now. Our Briggs business in the UK is highly successful, it's doing well and expanding into Ireland."
And in the US market, SitePro won't necessarily factor in the Briggs Equipment footprint when thinking about SitePro openings, he says; "We're looking at different markets for their attractiveness."
Equipment rental: US market forecast
For now, the outlook is positive, both in the US market generally and for SitePro.
"Demand for construction equipment is strong – we're seeing that in some of the results being announced by the major players in the US."
And like many, the company has had to deal with supply-related challenges.
"Equipment is scarce, so we are placing orders for equipment well before we would in a normal year. Part of that is to do with supply side issues, it's also driven by strong demand for equipment by rental players.
"We placed orders for 2022 in the summer of 2021, when traditionally those advance orders would be placed in the fall."
Such hitches aside, Rule says the overall climate is favourable.
"If you look at US and Canada, traditionally we benefit from a strong economy, steadily growing rental penetration and favourable rental economics relative to other western markets.
"We're not driven by a rate structure and 28 day billing cycle, and we benefit from a relatively low cost of doing business. There's plenty of room for growth here."
With a tech-driven, customer-focused strategy in the southern markets of the US, SitePro is positioning itself to capitalise on that growth.
"We're not looking to be the biggest; we want to be the best," says Rule.
"We want to be admired by customers. We want to be the kind of company where customers tell each other, 'Hey have you tried SitePro?' because of the amazing customer experience. That's our goal."
NEWSLETTER
Delivered directly to your inbox, International Rental Newsletter features the pick of the breaking news stories, product launches, show reports and more from KHL's world-class editorial team.
CONNECT WITH THE TEAM
CONNECT WITH SOCIAL MEDIA