Interview: Hiboo co-founder on equipment data
By Belinda Smart10 January 2023
French software start-up Hiboo is helping equipment owners organise and make the best use of their machine data. Belinda Smart spoke to CPO & co-founder Charles Bénard.
Founded in 2017 by Charles Bénard, Clement Bénard and Francois Jacob, Paris-based Hiboo is a digital product that allows equipment owners to collect, standardise, and activate equipment data to run their jobsites, inventory and maintenance.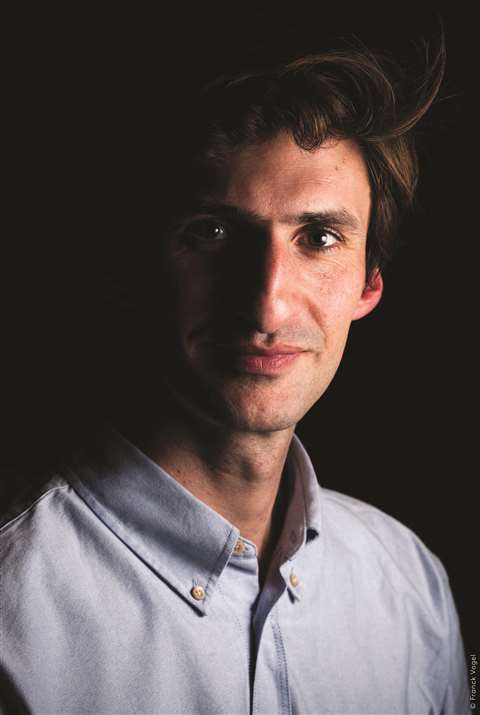 It enables users to visualise their fleet on a map, connect to heavy equipment, trucks, vehicles, IoT and sensors, and keep abreast of projects' progress.
Its benefits are said to include improved productivity and operations, benchmarks on CO2 emissions, as well as the ability to build a digital twin of inventory for easy management and analysis.
In a nutshell, says Bénard, the focus for Hiboo is to go further than simply collecting data, into the arena of fine-tuned data utilisation and analysis.
Given that forward looking capability, it's surprising to learn that the company originally started life as a hardware specialist before pivoting into software; although that ultimately helped its founders' understanding of key gaps in the market, as Bénard explains.
"We wanted to help the construction industry to become better at understanding where their equipment is and how it is used," he tells IRN.
"But soon after launching the company we realised that in fact, there was no need to add another new digital service, particularly as telematics sensors are routinely provided by equipment manufacturers."
Construction equipment data
The focus quickly became about providing the capability to synchronise data and capture it in one place, he says, which enables better decisions for companies.
"We shifted from making devices to a software that gives people using construction equipment control of their equipment data.
"At Hiboo, our aim is to provide the industrial and construction market with the next generation of equipment management tools, but with the specificity to be 100 per cent based on data analysis."
"Hiboo offers product analytics for fleet; it helps with fleet management but it's not just about that; it's also about data processing. And then it's about how can I easily create reporting based on my equipment data?"
Fleet data management
The digital tools within Hiboo are structured around three main products that firstly collect data, secondly visualise it and thirdly synchronise it with other IT systems.
"The first function is about how can I take the control of all my equipment data, whether that is heavy equipment or an independent IoT sensor.
"Using this first feature, you are in control of your equipment data. It's not simply about storing your data, it's also about treating your data, making sure that you can take decisions because you identify what is working, what is wrong, and you can fix problems.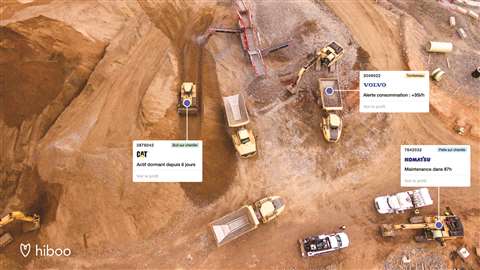 "The second product is - how can I digitally organise my products and my fleet and based on my data, how can I identify areas of performance improvement?
"And the last one is about, how can I synchronise my equipment data with my IT environment, because most customers already have a lot of IT systems.
"By connecting the equipment within these systems, we can leverage new use cases that will help other teams in the company, to improve, for example, the sales part of their operations or key aspects of maintenance."
Is construction making the most of equipment data?
Bénard says the construction and equipment rental sectors have long been ripe for tech disruption; but while digitalisation has become a buzzword – particularly in a post-pandemic world where digital transformation has been accelerated – he believes greater focus on the quality of data itself is the missing piece of the puzzle.
"There's an overload of data that's being captured by construction machines and by Internet of Things tags and so forth. Hiboo is offering a solution focused on the data itself and making the best use of it.
"It's not that there's no data available. There's a lot of that. It's just that the good use of it is not there. Why? Because three hasn't really been an easy tool available to do it."
Good data analytics can also act as a company's compass, he says; a guide to improving productivity, or fuel efficiency.
"Historically, the issue there is that the analytic tools and the amount of engineering knowledge required are quite complex.
"And this is where the problem arises, because even if you have a sophisticated program like Microsoft Suite inhouse, you still have to link everything together."
That requires resources; "You need someone for data collection, you need someone to manage the API, you need someone to set up your reporting, you need someone to process your maintenance system, security, and on it goes. Instead Hiboo meets all those requirements."
Hiboo's position is that data analysis should be within everyone's reach, Bénard says.
Application Programming Interface
"Measuring the behaviour of your fleet with Hiboo is an enjoyable experience," he says. "To use Hiboo, users self-connect via a link and land on the relevant page.
"Using an API (Application Programming Interface) connection – which allows different apps to 'speak to' each other – Hiboo prompts the user to input their credentials and within minutes you can start collecting your data."
Reproducing inventory within Hiboo is "really easy" he says. Users can build fleet segments representing a particular business unit or different teams within the company.
After onboarding the relevant machine, the user visits the equipment catalogue and selects the relevant brand.
"Let's say I'm working with Caterpillar - I just click on it, give it my client ID, I click connect and collect the data - within minutes I have all my data.
"You can do this for every item of equipment, but you can also do this for telematics solutions, or for trucks and IoT devices."
"Let's say you have one piece of equipment manufactured by Volvo CE. You have Trackunit – telematics - on top of that and you have a tracker for your tyres.
"You can easily connect the three data sources and you'll have a complete digital view of your equipment."
Once this is done, users can create different data contexts to work with, for example for documentation.
"You can also create alerts to understand - am I using the equipment correctly? And you can easily visualise things like emissions month by month, or idling rates.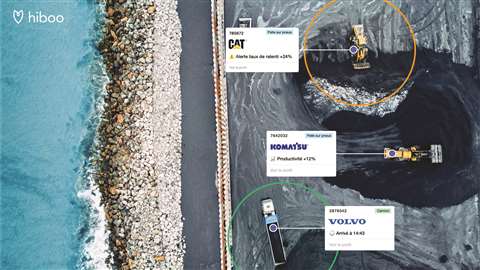 "That kind of report would take months to build if you had to do it on your own. Hiboo is offering that capability as a plug and play proposition."
Equipment data in rental equipment
For rental companies, the ability to take control of equipment data to optimise invoicing, adjust inventories and create a new data offer to key accounts is attractive he says, adding that Hiboo is in discussions with some of Europe's leading rental companies.
"Our position is that everyone in a company should have the ability to understand how the equipment fleet is being used.
"And the fact that data capture from Hiboo also enables better strategic decisions at a company level, has to be a good thing."
NEWSLETTER
Delivered directly to your inbox, International Rental Newsletter features the pick of the breaking news stories, product launches, show reports and more from KHL's world-class editorial team.
CONNECT WITH THE TEAM
CONNECT WITH SOCIAL MEDIA