Mixed outlook for Japanese rental market
The outlook for the Japanese rental market is mixed, with pandemic recovery offset by supply delays and the Ukraine crisis, writes Belinda Smart.
Japan's construction industry has been on an upward trend for some years, driven by reconstruction after the Great East Japan Earthquake 2011 and the Tokyo Olympics in July August 2021.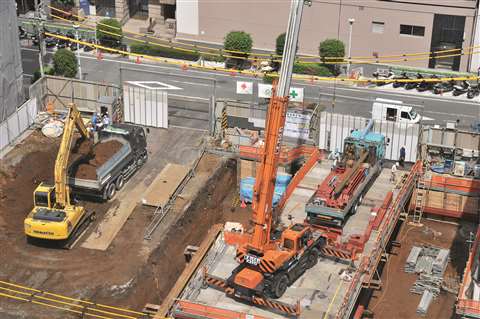 However, the country's economy has also been impacted by the pandemic and more recent shocks.
Back in April 2020, the government announced an economic stimulus totalling ¥117 trillion (€ 865 bn) including support for employment, business, the healthcare system and public investment.
By late last year, after a slow start, Japan's vaccination rollout had also proved successful.
Now however, despite a strengthening market, the new spectre of the Ukraine conflict has emerged.
A report released 6 April by the International Monetary Fund (IMF) lowered Japan's economic growth forecast for 2022 to 2.4% from its earlier estimate of 3.3%, citing uncertainty from the Ukraine conflict.
In addition, Japan's weak yen, which has long boosted exports, is now compounding spikes in energy and materials costs.
It is hoped these challenges will be offset by government measures announced early 2022 including a ¥55.7 trillion (€407 billion) stimulus package to offset rising fuel and grain prices caused by the war in Ukraine.
Meanwhile various factors - from Japan's ageing population to the pandemic and the launch of 5G services - have fed cautious government initiatives to support digitalisation across sectors including construction.
Equipment rental market shows steady recovery
Despite an uncertain outlook, the rental sector appears to be continuing a steady Covid-19 recovery.
That, at least, is the outlook for Kanamoto. With 200 branches in Japan, Kanamoto is one of Japan's four major rental players, alongside Nishio Rent All, Aktio and Nikken.
Construction equipment rental accounts for roughly 90% its earnings. Its 620,000-strong rental fleet includes hydraulic excavators, dump trucks, generators and smaller tools.
Shun Hirose, Kanamoto Director, Corporate Officer Division Manager - Accounting Division, tells IRN that despite the latest Omicron variant, "The rental market is steadily recovering - although with slightly weaker private construction demand – the recovery based on solid public civil engineering demand."
As a result, key rental products are performing well – including aerial work platforms, although supply chain delays are hampering deliveries.
Price fluctuations have also affected business. "This is not limited to fuel prices; soaring prices of various materials have begun to raise prices for rental equipment manufacturers, the suppliers."
On the other hand, the public civil engineering sector continues to be supported by economic stimulus measures, although new geopolitical challenges (Ukraine) have resulted in some investment hesitancy.
"The Covid-19 pandemic now has a limited direct impact on the construction industry, but capital investment in areas such as private construction is becoming a little cautious," he says.
According to Nishio Rent All - another of Japan's 'big four' - Japan continues to be affected by Covid-19.
"The Omicron variant spread quickly across the nation from the beginning of this year," says Kenichi Kondou, Nishio's investor relations manager.
It has had an impact on the supply chain, "This has meant the lead times can be twice as long as normal and the delivery dates are uncertain, making it very difficult to plan ahead", said Kondou.
On a domestic level, rental activity has not been so badly affected with construction-related projects experiencing no major delays throughout the pandemic.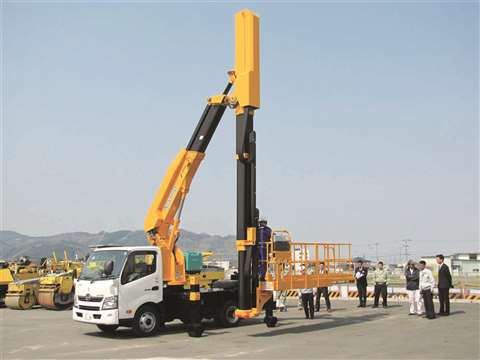 There are some challenges, however. The utilisation level for access equipment, for example, was around 50% by the end of 2021; a drop of around 5% from the previous year.
"This was not due to the influence of Covid; rather, other factors were at play," says Nishio.
"The utilisation rate of access equipment had decreased substantially following the completion of infrastructure and other urban development associated with the Summer Olympic games."
Looking ahead, a key aspect of Nishio's strategy will be to refocus its rental model.
"Firstly, we will establish a system in which machines are managed at centres located in each local area as much as possible, because we consider the rental side of the business to be part of the logistics industry, and we believe that thoroughly reviewing our distribution system will improve its profitability," says the company.
"Certainly, we will grow our rental fleet as much as possible because we expect growth of the construction market from now on."
What challenges are OEMs facing?
Meanwhile manufacturers are recovering from Covid-19 but facing supply delays and the war in Ukraine.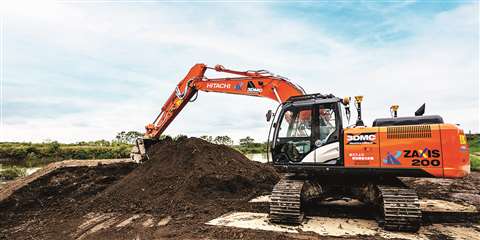 Sousuke Ookouchi, General Manager, Rental Business Planning Dept, Hitachi Construction Machinery Japan, tells IRN the OEM experienced a drop in sales due to the pandemic, "but has recovered by now and the market has been steady."
Digital innovation is supporting rental demand. "Hydraulic excavator utilisation is high, especially for the ZX200 model with ICT technology," he tells IRN, adding this is driven by government promotion of digitalisation.
At the same time, supply shortages towards end of financial year - March in Japan - have affected rental.
"In terms of the acquisition of rental assets, all suppliers, regardless of the type of equipment, are experiencing price increases due to materials and logistics cost increases. We have no choice but to increase the rental fee for new technology and added value."
Overall, "rental is facing a difficult situation, as suppliers are requesting price increases, while we need to invest in high-tech assets with more safety features and autonomous functions, to respond to stricter site requirements where our customers operate."
NEWSLETTER
Delivered directly to your inbox, International Rental Newsletter features the pick of the breaking news stories, product launches, show reports and more from KHL's world-class editorial team.
CONNECT WITH THE TEAM
CONNECT WITH SOCIAL MEDIA