Is diversification or distraction?
By Kevin Appleton10 October 2016
Many rental companies see diversification into new, specialist areas of the industry as being key to future growth prospects, but how realistic is this? Kevin Appleton explores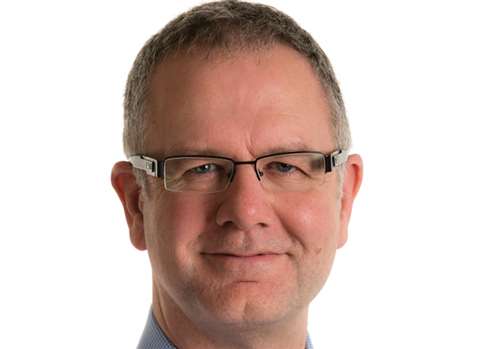 Indications are that we will be sailing through some choppy waters, economically speaking, in the coming months.

The question of how to increase company profits and increase resilience should always be in the mind of company leadership, but it's a particularly pressing question when growth gets that bit harder to come by.

These are times when theories around diversification of the rental product base get hotly debated. Some around the board table will see the opportunity to push more activity, essentially for "free", through an established set of salespeople, branches and logistics. For others the diversification feels more like distraction from fixing problems with the core of the business. How can we tell who is right?

Diversification needs scale or specialisation

One obvious point to consider is that people at the sharp end of rental businesses are generally very busy. They also, like the vast majority of humans, stick to things that they know and understand unless there is an absolutely compelling reason to do otherwise.

For this reason the kind of diversification that sees a relatively small amount of very specialised equipment added into a rental fleet is likely, in my opinion, to be unsuccessful.

There is probably the basis of a great academic study here, but my subjective observation would be that most rental companies (or business units with companies) generate the vast majority of their income and profitability from a tiny handful of product families (e.g. access, generators, tools, earthmovers) and within those product families there will be an equally small handful of particular models or types that produce the money.

This is because staff are familiar with these, they transmit that confident familiarity to the customer base and they seek (maybe unconsciously) to avoid discussions around unfamiliar product types where their professionalism will appear less secure. For that reason there is always a part of every rental yard where yesterday's 'great ideas' for new niche products go to die (or to await sale at auction).

The only ways to avoid this are either to set up a specialist division within the rental business who can take away the angst of unfamiliarity from the existing staff, or (theoretically) to buy the new product in such huge volumes and support it with such powerful communication and training that it gains traction alongside the established range.

I can think of a few examples of the first solution working (vehicle mount rental in an access business), but can't think of a single, successful example of the second approach.

Diversification needs a passionate advocate

Successful niche or specialist rental businesses have usually been founded by someone with a passion for that particular product or customer base. Once we move outside of the world of "commodity" rental (very familiar, high-volume products to the construction sector) there are special challenges to do with understanding and responding to the specific customer base's requirements.

If such niche businesses are bought and simply merged in with commodity rental businesses then that knowledge is lost or, at best, massively diluted. Indeed, the very threat of that kind of merger is usually the point at which the passionate founder disappears with the purchase money and sets up the next iteration of the business he or she has just sold.

Some larger rental businesses do a good job at running a hybrid business. VP in the UK is a good example of a number of essentially autonomous specialist rental operations that remain squarely focused on the needs of their particular customer sectors, whilst cooperating where it makes sense to do so. It's probably no accident that it generates financial returns above the industry average.

The conclusion is that it's certainly possible to diversify successfully. The key conditions are to do it at scale and also to ensure that there is an autonomous, dedicated, passionate leadership of the diversification.
Not to do this means that it isn't really diversification – just a distraction – and you can alert the auction houses to the fact that you'll have some hardly used equipment for them in about 18 months' time!
This is a feature from the September/October 2016 issue of IRN. To read the full article, with extra images and information, subscribe to the magazine: http://www.khl.com/subscriptions/magazines/international-rental-news/
NEWSLETTER
Delivered directly to your inbox, International Rental Newsletter features the pick of the breaking news stories, product launches, show reports and more from KHL's world-class editorial team.
CONNECT WITH THE TEAM
CONNECT WITH SOCIAL MEDIA