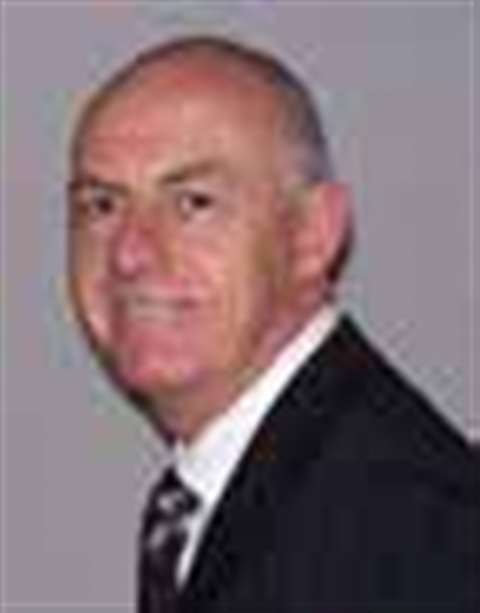 What was interesting about Carrier Corp's acquisition of Longville Group was the sheer size of the new owner-and its parent, UTC-and the clear potential for it to transform Longville into a genuine global power in rental.
That potential exists, but for Richard Jones, the UK-based Carrier executive who has been given the job of running the new rental business outside the Americas, the more immediate priority has been to re-assure Longville's employees that their futures were secure, and that Carrier wasn't in the asset stripping business.
In particular, Longville staff were concerned that Carrier-which is mainly a temperature control (TC) company-would exit the pump rental market. In fact, the 30% increase in fleet investment this year will see a slight balance in favour of pumps over temperature control. "New pumps arriving at the depots was good news for the staff", says Mr Jones, "Unless you invest in it, what have you acquired it for?"
There has been other good news, as well. If Carrier has to muscle to transform the business (see box story below), what is noticeable about its first six months in charge has been the lack of 'headline' changes.
This is partly because Longville had been through a 'turnaround' period before it was bought. "A lot of the tough bits has already happened", says Mr Jones, speaking to IRN at Carrier's UK head office in Leatherhead, just south of London, "It's a good basis for us to build on. That's where Carrier can bring its experience."
That has meant that there are unlikely to be any depot closures-there are 31 alone in the UK-and no plans to exit its rental businesses in France, Germany, The Netherlands, Poland and Singapore. Instead, Carrier has started to bolster these international offices. For example, Singapore has moved into a new, larger facility; temperature control rental has been added to Longville's Netherlands business, Pompfontijne; and there is a new rental location in Gdansk, Poland (mainly for pumps). Thought is also being given to leveraging the UK pump rental network to expand the chiller rental business, which currently operates out of a single location at leyland in the Midlands.
The Longville name, meanwhile, was dropped on 1 July in favour of Carrier rental systemes (CRS),This name was being used in the US for carrier's existing temperature control rental business, and has the added benefit of having the same acronym as several of Longville's European brands, including its UK and French chiller rental operations.
If Longville is on the way out, other brands will remain, including SLD for the UK pumps and power business and Pompfontijne for the Netherlands pump operation. "Where we have good brands, then want to keep them", says Mr jones.
There are some other changes of emphasis, particularly in regard to power rental. Mr jones says Carrier Rental Systems will focus on what it is best at, which is pumps and TC. Rental of power will be retained, but mainly in support of existing pump and TC customers.
This shift away from fleet investment this y pumps and TC. It doesn be too interested in re sector, as Richard Jones carefully at how we ha job in that area." In any rented by Longville in t Nu-Temp operation) and to be added to the ope Germany, France and Singapure.
Changing supplier
One immediate change one-is that CRS will ch from MTA to Carrier, u in France. Mr Jones s now managing director division, travelled to the products, and that the L with the switch.
Advantages claimed f include the use of an which improves corrosi take years for the enti switched to Carrier.
The use of Carrier c question about other Carrier and its pare Mr Jones dismisses s speculative ones-UTC has long term potentia but it's still far too earl Sullair is also UTC-own that CRS is about to ent rental market.
Much mor attractive, he says, is the opportunity to rent equipment to customers who have fixed installations of carrier heating and ventilating equipment, of which there are there are tens of thousands already in Europe alone.
"There's a good opportunty to really look at some customers who can benrfit from a more rounded service", he says. A typical case might be a customer renting chillers while an existinh system is overhauld or replaced.
He plays down, however, oppotunities to use Carrier's business locations throughout the world. For one thing, many of these facilities are distribution centres with no yard or workshop facilities-making them unsuited for rental. But more fundamentally, he says CRS will focus on building its existing businesses rather than move into new countries. "We've got good headroom to grow where we are already", he says. "There is room in all the areas to do better and develop the business."
So those industry watchers looking for Carrier to become a global rental player overnight will have to adjust their expectations. Carrier is serious about the rental business, but is not getting carried away. As Richard Jones says;"To have done more in the first six months would have been suicidal."
NEWSLETTER
Delivered directly to your inbox, International Rental Newsletter features the pick of the breaking news stories, product launches, show reports and more from KHL's world-class editorial team.

CONNECT WITH THE TEAM
CONNECT WITH SOCIAL MEDIA