Top 10 biggest access rental companies in the world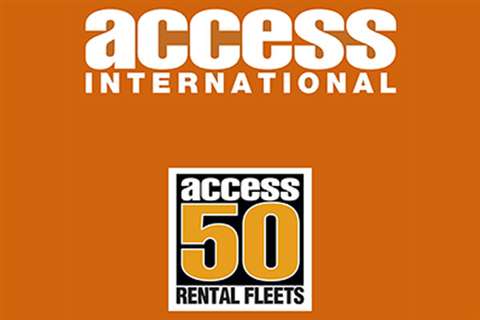 Access International magazine has published its 2019 ranking of the world's largest access equipment rental fleets.
This year saw the combined fleet of the top 50 companies in the listing reach a staggering 799,179 units. Up 15.6% on 2018's 691,465 units.
A brief analysis of the full Access50 list shows that, overall, the global MEWP rental sector is doing well. Markets in much of Asia, where the rental model is still developing, are growing quickly and have resulted in a new wave of companies entering the Access50, particularly from China. 
For the established access rental markets 2019 has also been a year of healthy growth. The industry saw some big developments in regard to digital technology with increasing adoption and investment in advanced control systems, telematics and online and virtual reality training. Equally so, consolidation, such as Loxam's acquisition of Ramirent, also made a big impact.
And while the 2019 Access50 figures do not take into account the Loxam/Ramirent acquisition (as it was not confirmed at the time of the list's completion), big fleet investments made by companies like United Rentals, Riwal, Belaruslift, Boels, Tong Heng Machinery, Aktio Corp, Shanghai Horizon Equipment & Engineering and Speedy Hire resulted in dramatic shifts to the Access50 rankings - including a shake up of the top 10!
Top 10 biggest access rental companies 2019
10. H&E Equipment Services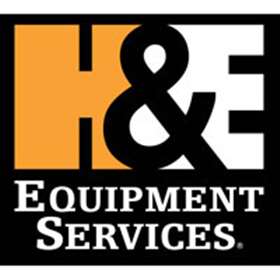 H&E Equipment Services' fleet of access rental equipment gets this year's Access50 top 10 off to an impressive start. Up over 1,000 units and now totalling 21,503 units, H&E's fleet comprises scissors, booms, truck mounts, passenger hoists and mast climbers. Operating across the US, in the past 12 months the firm has completed its acquisition of construction equipment rental business We Rent It and opened a new facility in Oregon, US. It also relocated its San Diego, US, branch to a larger facility and appointed a new CEO.
9. Nishio Rent All
Falling one place on this year's Access50, Nishio Rental All boasts a MEWP fleet amounting to 23,432 units, including mast climbers. Over the past year the Japanese firm, which had a 2018 turnover of €1,064 million, increased its MEWP fleet by almost 2,000 units. Providing equipment for road construction, plant building, events and speciality civil equipment across numerous sectors, the company also made the 2019 IRN100 top 10 rental companies.
8. Nikken
With a fleet comprising 26,948 scissor, boom and truck mount units, last year's number six has slid two places on the Access50 and landed in eighth position. Based in Japan, Nikken was founded by Tadashi Sekiyama in 1965. Providing a range of short and long-term rentals, customised rental programmes and fleet rental programmes, the company achieved a turnover of €905 million in 2018.
7. Ahern Rentals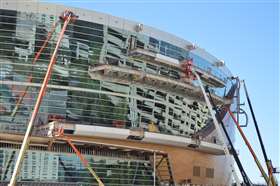 From a MEWP fleet of 24,499 units in 2018 to 27,365 units this year, Ahern Rentals has increased its access rental fleet by 11.4%. The company, which has 89 branches across the US and a fleet of 4,974 telehandlers, is part of the Ahern family of companies, which earlier this year opened its eighth Ahern International business.
6. Herc
Operating a fleet of an estimated 27,797 MEWPs from 280 locations around the world, Herc offers rental services across the refinery, infrastructure and industrial markets. Despite slipping two places to sixth position, 2019 saw Herc report increases in both its total and equipment rental revenues early on. Following a pricing restructure and a significant fleet renewal, the American firm has seen notable organic growth - with the company's 2019 adjusted EBITDA (earnings before interest, taxes, depreciation and amortization) forecast to grow by between 7% and 11% to US$730 and $760 million respectively.
5. Aktio Corp
Jumping up six places into the Access50 top 10, Japanese company Aktio Corp takes fifth place this year with a fleet of 36,111 MEWPs. Up over 3,500 units since last year, the company provides rental services with a focus on submersible pumps and generators, and operates through numerous subsidiaries across Japan, Singapore, Southeast Asia, the United Arab Emirates and Australia.
4. Mateco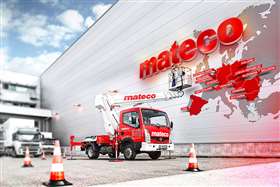 Operating over 150 branches across Europe, Malaysia and Mexico, Belgian company Mateco offers both rental and sales services. Having invested in almost 6,000 MEWP units during the past year, the company's 2018 fleet of 32,424 units has now increased to 38,145 units. Moving up three places to number four on this year's Access50, the company - part of TVH Group - has also undergone significant growth via the acquisition of both Spanish rental company Afron and German company Pradel Arbeitsbühne. And its expansion isn't stopping there, as Special Equipment – the Netherlands-based specialist wholesale rental division of Mateco - announced a €9.8 million investment in new equipment for its fleet earlier this month.
3. Loxam (inc UK Platforms, excl Ramirent)

From a fleet of 48,250 in 2018, Loxam now boasts a MEWP fleet of 53,150 units and holds onto its number three position. The first non-mover on the Access50's top 10, over the past year the French company has invested heavily in its rental offering by adding 5,000 more MEWPs and increasing its stock of telehandlers to 7,100 units. Founded over 50 years ago, the company now offers equipment rental services in Europe, the Middle East and South America.
2. Sunbelt
With almost double the fleet size of Loxam, Sunbelt easily holds its number two position with 104,200 MEWP units. The US-based company's fleet of scissors and booms - and its fleet of 20,000 telehandlers, are rented out across all sectors from construction, entertainment and mining to pharmaceutical, oil, gas, aviation & aerospace. In 2018 the company acquired Nickell Rental and earlier this month Sunbelt's parent company, the Ashtead Group, announced that it would put a further US$1 billion into growing the company's fleet.
1. United Rentals (inc BlueLine)

Occupying the number one spot on the 2019 Access50 for another year running, United Rentals is officially the world's largest access rental company. With a fleet of 145,686 MEWPs, over 1,100 branches and a telehandler fleet of 31,461 units, the US-based company has stuck to the expansions plans it set at the end of 2018. Since the 2018 Access50 was published, the company has added around 15,000 MEWPs and 6,000 telehandlers to its operations, with the company increasing its fleet investment from US$2.0 to $2.1 billion in 2018 to between $2.15 and $2.3 billion this year.
To view the complete Access50 list and analysis of the 50 biggest access rental companies in the world, download the full list.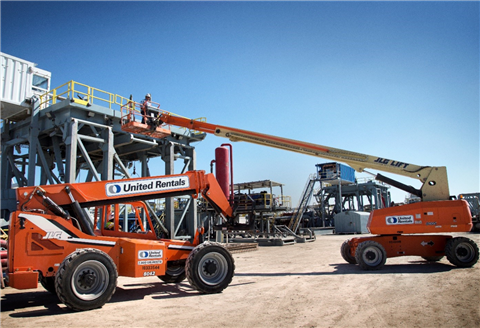 NEWSLETTER
Delivered directly to your inbox, International Rental Newsletter features the pick of the breaking news stories, product launches, show reports and more from KHL's world-class editorial team.
CONNECT WITH THE TEAM
CONNECT WITH SOCIAL MEDIA