How construction equipment dealerships are evolving with a changing construction industry
The days when a construction machinery dealership would simply sell a piece of equipment and then perhaps sell parts or offer a repair service are disappearing.
As the construction industry evolves to adapt to new challenges and new technological developments, so too are the dealerships that supply their equipment.
"Dealerships are turning into more of a whole-life service and solutions provider for our customers, as opposed to just selling the equipment," says Mark Hogg, director of construction industries at Cat dealer Finning's UK business.
Hogg has seen the demands of construction customers change over the last two to three years, driven by a range of different considerations.
"As we have started to engage with customers on projects and tenders going forward, there's this real focus growing around sustainability – that probably doesn't surprise anybody.
"Then you layer in this high inflationary environment we are in and now it is sustainability combined with cost and how they can better leverage anything that they are buying either to drive the sustainability agenda or relieve that cost pressure they are seeing," Hogg says.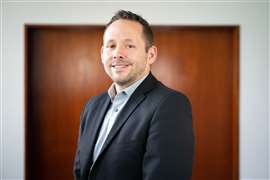 Hogg's experience is similar to that of Antti Paavilainen, business director or RealMachinery Oy, the authorised Develon dealer for Finland.
"Our customers in Finland are more and more aware of the environmental aspects of the machinery they use. This has been generated by the demands of main contractors and their customers. Customers are also asking for high-spec machines including 3D measurement systems as standard so they can operate on all possible job sites now and in the future," he says.
And he also notes that cost pressures are also shaping what construction customers want to see from dealerships. "Customers are more price conscious than ever and know to compare life cycle costs," he says.
"Their businesses have become very fast-paced. Job sites may be decided on at the very last minute and machines need to arrive very quickly. The profitability of their business is under pressure and worrying about the future has increased. They have to step up their operations and become ever more professional, which is reflected in even higher demands on us as dealers," he adds.
Preparing for a digital future
Hogg points out that the proliferation of technological advancements on construction machinery presents an opportunity for Finning's customers to save money.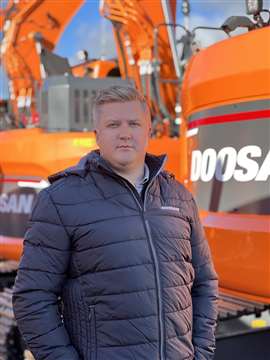 But only if they know how to take advantage of that technology.
"There's a lot of new technology when you look at machines these days. But how do we utilize that to improve our customers' performance whether that be safety, sustainability or cost?"
While some customers are only just finding their feet on the benefits new technology can offer, others are somewhere on the journey, while a few are already well advanced.
"So it is becoming about not just providing the machine but then offering expertise around the best way to operate that machine. We do lots of training with our customers on how to maximise ease-of-use features. One of our most popular courses at the moment is our Eco-Drive training, where basically we train the operator to use the machine in the most fuel-efficient way," he says.
He maintains that if an operator is using a machine to its full capacity, with all the different facets of technology it features, then it can save the customer 20% to 30% of their fuel bill.
"We've built up a team of what we call professional services advisors who go to sites and work with customers not only on the use of machines but certainly for some of the quarries, they also do production studies to help them move more earth each day or more it more cost effectively," he says.
In Finland, Paavilainen sees Nordic customers as "pioneers" when it comes to technology. Instead of training them to be ready for technological advancements, instead he is concerned with how to respond to the demands of a developed market.
"The younger generation in particular are really advanced with tech solutions and we are seeing this within the machinery industry. They are more demanding when it comes to digital services and as a dealer we have to be really well prepared for this," he says.
Similarly, Jan Nolles, managing director of Van der Spek Vianen in the Netherlands, which acts as an importer and dealership for multiple different brands, including Hyundai Construction Equipment, says his construction customers have an appetite for new technology for the simple reason that their clients demand it.
"They are very ready because they must be - otherwise no jobs!" he says succinctly. "They need guidance but at the moment in the land of the blind, the one-eyed man is king."
New power technology
Hogg sees another area where construction customers are looking for guidance is the rapidly changing landscape when it comes to alternative fuels and electrification in particular.
"Electrification is something that is becoming more and more of a question that customers are asking us about, not just in terms of the products that we sell but also in terms of what Finning as a company does to take sustainability and carbon reduction seriously," he says.
"That definitely comes through on the larger projects that are probably government backed. They are setting pretty stringent carbon reduction targets for contractors."
He adds that Cat has already announced that it is launching four new electric models recently but that it will take time until Finning ends up with a full product range of electric machinery.
"We need to be explaining to customers what the journey is. And it is not just about the machine, it is all the logistics of running a site for electric machines. We also have to transition from being a company that sells and maintains diesel machines to one that sells and maintains battery machines and at some point hydrogen machines as well.
"It's a different skillset for our engineers. It may take 10 or more years but it is really going to transform the industry and construction sites," he adds.
In the meantime, he points out that Finning now also offers a service where it can rebuild machines to give them a second life after their first. "That can be very profitable, certainly on some of the larger equipment. So it's much more then just sell a machine, sell some parts and a service contract."
Nolles says that Van der Spek Vianen has already developed several battery-driven electrical Hyundai machines alongside its parter UMS. "At the moment, battery-driven machines we have available are the HX 85 A, HX 260 LCA, HX 300 LCA and HW 140 A mobile machine. With our other partner Eco Digger, we have several mini diggers available from one to five tonnes," he says.
But he warns that OEMs need to stay ahead of the curve when it comes to developing such machines. "The worry is that the well-known manufacturers are not moving fast enough and due to this customers are moving to Chinese brands. The same is happening in the automobile industry," he says.
The future of dealerships
As far as the future is concerned, Hogg sees the energy transition as the biggest change on the horizon.
"It is going to be an exceptional time. The technology needs to catch up a little bit and we need to have a very strong roadmap. It will take time but once you get electric machines in place, we need to help customers understand how they run.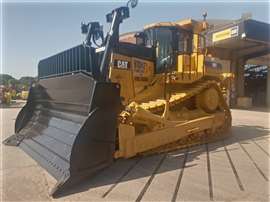 "If you are running 20 electric machines versus 20 diesel machines, you have to think about the power supply, charging time, different maintenance regimes. We have got to build that capacity to support our customers."
Nolles adds, "Electrical drive is not so complex so there will be less down time in the future and less work for workshops. But batteries will be a challenge to keep as well.
"Our customers are used to filling up with diesel easily and with no planning required. With batteries, it is different. The ones who adapt as quickly as possible will have a head start. The deniers are going to find it more difficult."
Meanwhile Paavilainen places an emphasis on dealers needing to become even more flexible to help their customers, while they also align even more closely with manufacturers in an increasingly digital world.
"We are listening to our customers and we react swiftly to all needs in terms of machine spec and related service offerings. We can flexibly arrange service and warranty packages for different needs and we have also heavily increased our rental fleet in the past years to match the growing demand," he says.
"I believe that sales will happen more and more in the digital environment. This can mean lead generation for complex machines and direct online sales of standard spec machines and parts.
"Customer requirements are always increasingly so dealer service must be efficient, fast and expert. Competition will continuously intensify and put more pressure on the profitability of this already capital-intensive business. To be able to meet those challenges, dealers will move closer to the manufacturer and the entire chain from manufacturing to the end user will be more closely integrated."
NEWSLETTER
Delivered directly to your inbox, International Rental Newsletter features the pick of the breaking news stories, product launches, show reports and more from KHL's world-class editorial team.
CONNECT WITH THE TEAM
CONNECT WITH SOCIAL MEDIA