FIEC and EIC target elections
By Sandy Guthrie27 March 2019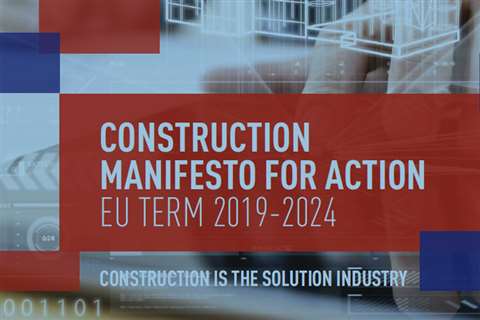 A manifesto prioritising key areas for action covering the three pillars of sustainability – people, planet and profit – has been launched by FIEC (the European Construction Industry Federation) and EIC (European International Contractors) ahead of the European elections in May.
Other topics which feature in the manifesto include health and safety, and skills. Climate change is seen as a priority, along with the Circular Economy, and investment and fair competition.
FIEC and EIC added that the manifesto coincided with a period of transformation in construction as the industry accelerated the adoption of digital technology.
There are a number of main messages in the manifesto, and the first concerns investing in a competitive Europe.
FIEC and EIC called for the promotion of public and private funding – traditional and innovative instruments, including PPPs (public-private partnerships) as well as "user/polluter pays" schemes – to facilitate projects with European added value.
The manifesto said that while safeguarding sound public finances, it advocated allowing greater flexibility in the Stability & Growth Pact (rules designed to ensure that countries in the European Union pursue sound public finances and co-ordinate their fiscal policies) when Member States implemented EU policies and invested in infrastructure and building projects.
Public procurement
In calling for a level playing field, the manifesto pointed out that in public procurement, "buying cheap" by awarding to abnormally low tenders (ALT) could ultimately be expensive.
It called on EU institutions to improve the 2014 Public Procurement Directives, so that all EU and non-EU contractors – both private and state-owned companies – respected the same rules. In particular, it asked for them to fight against the award of contracts to ALTs with mandatory thresholds for identification and verification, with the ultimate aim of eliminating such offers.
FIEC and EIC also want to see reciprocity in opening markets, as well as respect for EU and national law, including rules on state aid and on reserved funds, by all enterprises working in the Internal Market.
Another area is the question of Construction 4.0 – the digital transformation of the industry – and the associations would like construction to be considered a priority sector for relevant EU programmes, such as the Digitising European Industry initiative, so that digital construction can be accelerated, and its potential contribution to other EU policy goals achieved.
Other elements within the FIEC and EIC manifesto include the Construction Products Regulation (CPR), and committing to the social dimension of the construction industry.
Sustainable
They also want to see the building of a sustainable Europe, and see a part of that as ensuring that research into climate change also covers the development of innovative construction methods aimed at climate-proofing buildings and infrastructure.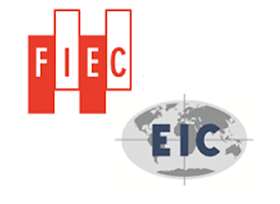 They said that relevant EU programmes should also continue to fund the implementation of research results into real-life application.
When introducing mandatory targets in waste legislation and other relevant Circular Economy policies, the manifesto would like to see EU institutions take into account potential trade-offs between emissions generated when transporting demolition waste to available recycling facilities – often located far from the site – and the actual benefit of recycling.
It said that many existing buildings in Europe contained toxic materials that were permitted at the time of construction, which could not now be recycled and needed to be disposed of safely, and that this should be taken into account.
Finally, FIEC and EIC said that construction-related issues were being addressed in many different Directorate-Generals (DGs) of the EU Commission, which often made co-ordination difficult.
It called for a mandate for a vice president of the European Commission with the task of ensuring efficient and co-ordinated collaboration of all DGs concerned across the entire Commission.
NEWSLETTER
Delivered directly to your inbox, International Rental Newsletter features the pick of the breaking news stories, product launches, show reports and more from KHL's world-class editorial team.

CONNECT WITH THE TEAM
CONNECT WITH SOCIAL MEDIA