The future of equipment rental: What will change?
By Kevin Appleton15 October 2021
Kevin Appleton looks at how businesses are adapting to current evolutions in rental, and some of the risks and rewards entailed.
With a mixture of relief and sadness I am approaching the end of my writing assignment with IRN (the next edition will also be my last).
Inevitably this causes one to reflect on things that have changed over the course of a 20- plus year association with the industry and – the focus of this piece – things that have yet to change but might.
But to start with one of the things which seems unlikely to change – this industry's dynamism.
Equipment rental: market share overview
Back at the turn of the millennium there seemed a degree of inevitability that the rental business would be progressively swept up by a handful of consolidators and homogenised in the way that, say, air travel or supermarkets had been.
Whilst there has been a progressive consolidation of market share (the revenues of the top 100 players now, as a share of the global total, will undoubtedly be higher than 20 years ago) there are few signs that this dissuades new entrants and start-ups from jumping into the business.
This dynamic is – with the benefit of hindsight – easy to comprehend.
The culture of rental sector workers
Our industry is attractive to people who often feels themselves to have underperformed in a conventional, educational sense and yet possess huge amounts of energy and initiative.
The desire to be personable, work hard and see direct fruit from our efforts is endemic in this industry.
Those characteristics can, however, end up feeling stifled in more corporate environments (I don't say this is wise, inevitable or good – it's just a fact) and so every smaller-company acquisition spawns a shoal of corporate refugees who want to go and make good on their own.
And this phenomenon dovetails perfectly with the other dynamic of our particular sector.
The relationship between rental companies and equipment manufacturers
Manufacturers need to produce stuff whereas, broadly speaking, economically rational rental companies want to control the amount of stuff that is coming into the market because this helps strengthen the pricing environment and, consequently, produces sustainable financial returns.
Crudely put, if the big rental businesses don't want to buy all the stuff that manufacturers want to produce then they need to find other outlets.
Over a couple of decades now new rental start-ups have been able to benefit hugely from manufacturer assistance to get themselves enough of a rental fleet to play with.
The emergence of credible manufacturers in additional territories, such as China, has served only to reinforce this market characteristic.
The conclusion seems to be that, whatever the major rental companies might want to achieve in terms of economic rationality, there will always be a downward gravitational pull on pricing and returns due to the inherent tendency of our industry towards oversupply.
Most of the time this is manageable, but it can produce extreme financial shock when markets suddenly collapse, and rental companies are over-leveraged (think 2008 and, more recently, the Covid impact). Running rental company balance sheets in the light of this uncomfortable truth is as essential as ever.
Equipment rental: buying trends
This dynamic, then, is unlikely to change. But what it seems to be encouraging is a growing trend towards buyers taking advantage of the bias towards supply exceeding capacity over the majority of the business cycle.
Rental buying consolidation platforms/wholesalers/resellers hardly existed 20 years ago and yet they are now present in most or all developed rental markets.
In the UK I would guess that this kind of offering might cover as much as £200 million of customers' rental demand without the customer interface owning a single piece of fleet (except maybe in a sister division).
If the equipment rental market – at least in part – has some of the structural demand/supply imbalances that exhibit, for example, in the car rental or hotel industry then it's logical to think that this trend towards intermediation of demand and supply will continue as a means to correct the market's own, natural imbalances.
I would expect the share of "independent platform" rental sales to continue to increase. This is an opportunity and a risk for the sector.
For the large corporates it means that the effort and convenience of their customers in dealing direct has to be at least comparable with going via an independent platform.
This will also mean that – at least in part – the corporates will need to be able to offer some products that they wouldn't naturally choose to own – via a re-rent platform of some sort.
For the smaller rental businesses, I think there's a need to accept that more and more business will be done this way and adjust cost and price expectations accordingly. I suspect the days of this space being very lucrative for the slick owner operator are more behind us than in the future.
Whatever the truth in this speculation, it is inevitable that technology will play a larger and more decisive role in trading performance. That's not a massively contentious piece of prophesy.
* This article was originally published in the October 2021 issue of International Rental News magazine under the title 'What will change?'. To download it, and or other issues, click here.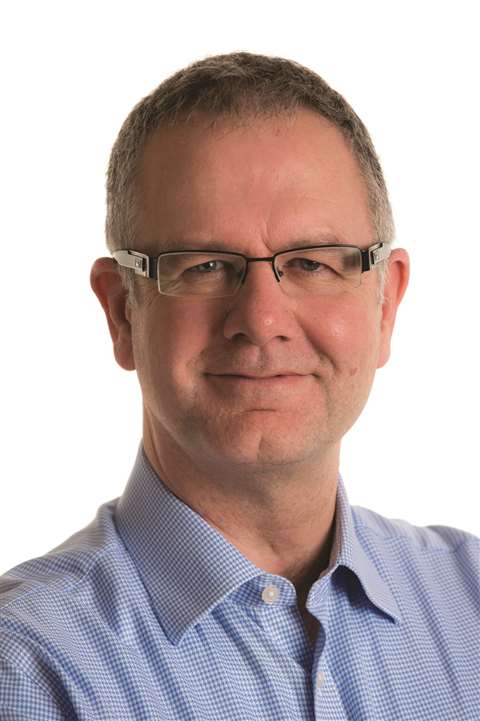 About the author
Kevin Appleton is an experienced senior executive and advisor in the equipment rental, logistics and construction service industries.
He is a former CEO of Lavendon Group and a chairman and/or non-executive director of a number of companies in the rental and logistics sectors. To comment on these articles, e-mail: IRNfeedback@khl.com
NEWSLETTER
Delivered directly to your inbox, International Rental Newsletter features the pick of the breaking news stories, product launches, show reports and more from KHL's world-class editorial team.
CONNECT WITH THE TEAM
CONNECT WITH SOCIAL MEDIA