How to start an equipment rental business
What does it take to start a new rental business, and keep it going? Kevin Appleton looks at the first steps, stages and potential pitfalls of starting up an equipment rental company int the construction sector.
I am going to be writing about business growth, the stages and potential pitfalls of starting up an equipment rental company for the construction sector. 
As I write, we are in the bridge period between Christmas and New Year. This is a time when many reflect on their life and come to decisions about changes they wish to make.
I have no evidence for this, but my guess is that this is a time when the idea of starting a business takes hold of a lot of future entrepreneurs.
Are you ready to start your own business?
There is a huge attraction to being your own boss and escaping from all of those idiotic decisions that you've had to endure under previous bosses.
The bad news, of course, is that it just might be the opportunity for you to become that idiot.
Failure rates among new businesses across the western world are reasonably consistent, with around 50% not surviving beyond their first three years.
The first thing to be wise about is whether you are ready for that level of stress for a 50% chance of survival - and note at this stage that it is "survival" rather than "success".
What you need to know to start a rental business
If you have come out of a role in the rental industry and have been annually making 50,000 dollars, euros or pounds, then you will need to invest around 10 times that amount in a fleet.
You must also be prepared to do pretty much everything yourself (serve customers, deliver kit, wash kit, undertake administration, prepare accounts, chase payment etc) in order to have something like the same income.

You will also likely have to use your house as security against the business failing and being unable to settle bank debts.
Once you have concluded that you and your spouse or significant other are prepared to take the risk and make the necessary lifestyle sacrifices, there are several essential activities to undertake.
8 Things you need to do to start a rental company
Set up the business as a legal entity


Find an accountancy firm


Find a legal firm to represent you


Find a premises with a landloard that is willing to accept a new start-up business


Select and install an IT system


Get a bank loan


Source an equipment rental fleet
Find staff who are willing to take a risk on you (in the first instance, one or two is probably all you can afford).
How much does it cost to start a rental business?
To get to the starting gate, before acquiring fleet, is probably going to cost you the best part of 100,000 euros, pounds or dollars.
In all likelihood, you are going to have to fund this yourself. Banks are only interested in businesses once they start trading – although this may be done through a bank loan secured on an asset you own, normally a house.
The equipment fleet is then ready to be acquired.
How to finance a construction equipment rental fleet
In certain sectors of the rental industry (tools, for example) it is relatively rare for providers of fleet to supply finance, whereas for larger kit (aerials, for example) it is common for certain manufacturers to supply fleet on staged purchase agreements with over a year before the first payment is required.
If you decide (or have decided) to go the supplier finance route, you can have a year of generating revenue from your initial fleet. For example, if you start with say 50 aerial platforms, this will generate cash of around 250,000 dollars, euros or pounds in that first year.
This is providing you are pricing at market levels. Some do not as they think any revenue is worth having, but then find themselves short of cash once fleet repayments need to be made.
This should be adequate to pay yourself a salary, your staff and your (non-fleet) suppliers, as you will also start to generate a debtor book (customer invoices waiting to be paid) and your bank may well be willing to advance you further loans (using this as security) for a small percentage charge.
Most common reason equipment rental startups fail in the second year
The pinch starts to come in year two and beyond, when the equipment manufacturer will be looking for repayment of at least 20% of the cost of their equipment each year (100,000 dollars, euros or pounds, in this example).
If your business is not generating sufficient cash to pay this on top of salaries and other creditors then this is where it runs into trouble.
Normally this is because the focus has been on "aggressive" pricing to get kit on hire and generate short-term cash, but forgetting that sufficient margin needs to be made to be able to service all the costs of the business.
Some, maybe many, respond to this by persuading a supplier to supply more kit with a further payment-free period so that they can use the artificially-enhanced cashflow this brings to keep going. This normally ensures that the crash, when it comes, is even more spectacular.
Most businesses therefore do not make it for more than three or four years. Alternatively, they just struggle through but are permanently "damaged" in the minds of lenders and suppliers.
However, a sizeable number of businesses do survive, and we will think about the next set of challenges in the next article of the series.
*This article was originally published under the title 'Growing pains' in the January-Febrauary 2020 issue of IRN magazine. To read the issue or other past issues of IRN, click here.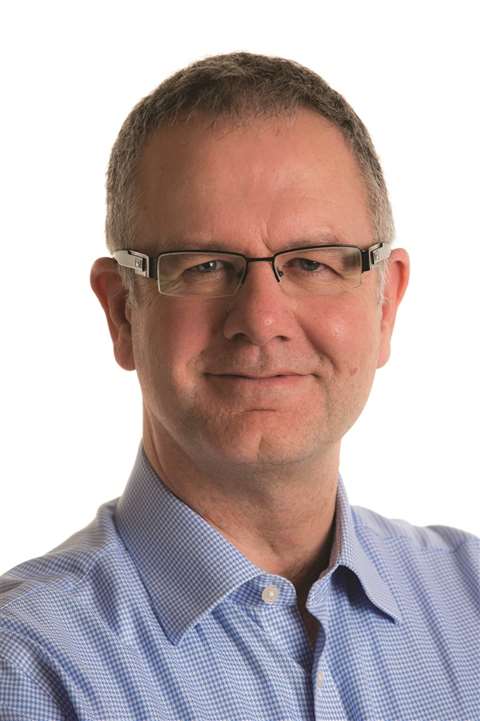 About the author
Kevin Appleton is an experienced senior executive and advisor in the equipment rental, logistics and construction service industries.
He is a former CEO of Lavendon Group and a chairman and/or non-executive director of a number of companies in the rental and logistics sectors. To comment on these articles, e-mail: IRNfeedback@khl.com
NEWSLETTER
Delivered directly to your inbox, International Rental Newsletter features the pick of the breaking news stories, product launches, show reports and more from KHL's world-class editorial team.
CONNECT WITH THE TEAM
CONNECT WITH SOCIAL MEDIA