Digitisation or digitalisation in equipment rental: what's the difference?
By Kevin Appleton08 June 2021
With digital transformation currently a priority issue for rental businesses, Kevin Appleton examines the steps and potential pitfalls in achieving it.
Of all the lessons we have had to learn over the past year, the massive advantages of having flexible digital technology deployed in your business has been high on the list.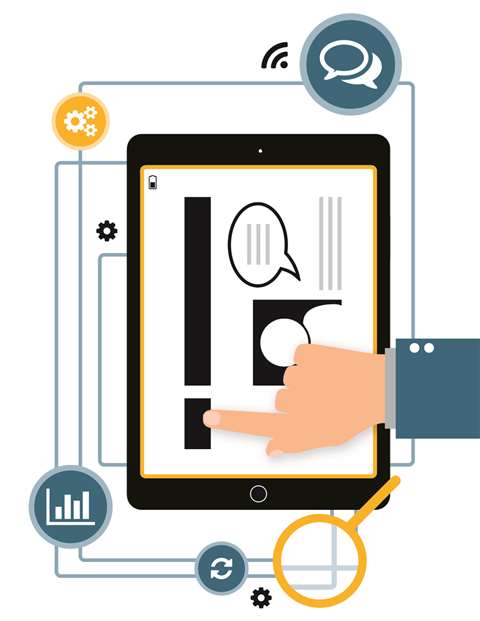 In many cases this has been the difference between trading effectively through periods of enforced remote working or really struggling to maintain revenues.
Digitisation or digitalisation: What's the difference?
We have also seen the critical importance of differentiating between digitisation (which is about turning analogue information into digital form – storing a delivery document previously held in paper form as a PDF for example) and true digitalisation (leveraging the assets which have been digitised to increase business effectiveness or efficiency – systematically attaching the stored PDF form to an automatic client confirmation email, for example).
Whilst most businesses have achieved a reasonable degree of digitisation these days, there are still relatively few in our sector which have a well-developed and comprehensive digitalisation programme.
Digitisation on its own, offers limited benefit (if our earlier PDF is stored on the C-drive of your work computer it's not helpful to working from home, for example) but digitalisation, by contrast, opens up that world of agile, flexible, working which has benefited some sectors enormously through the Covid pandemic.
Digital mindset: a coherent overview
Digital transformation is a term increasingly applied to the cultural and mindset shift required to extract the full benefits from the inherent promises of digitalisation.
The idea behind it is that every corner of the business should be continuously subject to thinking about how its processes can be improved by smarter application of digitalisation opportunities.
The challenge of this approach is that it must be joined up to the point of seamlessness.
When humans work together in a pre-digital way we are pretty good at spotting when something we get from an earlier stage in the process is not correct.
If we notice that the delivery document we want to scan is blank, for example, we can do something about it. This is not quite so easy when the process passes from device to device.
Also, in digital world, if the data we capture is adequate for one micro-process but lacks something critical for another (if delivery information records equipment location but not fuel level or battery charge which might be useful for service analysis, for example,) we potentially miss an opportunity to eliminate unnecessary manual intervention.
Digital transformation strategy 
This is the heart of digital transformation. It brings a coherent overview to each step in the business process to see what can be reliably captured and digitalised so as to eliminate the need for manual intervention wherever possible but, at the same time, avoids the temptation to capture every single item of data simply because you can.
Fortunately – and I speak as a non-technologist – the tools now available to engineer separate pieces of digitalisation in such a way as to make them able to integrate with one another (through micro-services) are becoming more and more advanced.
So, whilst it's desirable to have a clear view of what you seek to achieve through an end-to-end digitalisation programme, it is not fatal these days if you miss something that you then need to go and rework.
This is a massive step forward from the days when design errors in the implementation of big ERP systems could handicap businesses' capabilities for decades thereafter.
But as with all major business changes the opportunity and challenge lies with the humans.
We can aspire to levels of digital design purity which are so ambitious that the organisation never quite gets there (and sometimes doesn't even get to the starting gate) with delivery.
Digitalisation in the equipment rental industry
On the other extreme we can leave digitalisation to a few isolated champions in their silos around the business.
This may produce some very impressive standalone solutions, but the ill-considered joints between these separately conceived solutions rub together like tectonic plates and produce the inevitable organisational and service earthquakes.
The best results seem to come from those organisations that find a balance between devolving a "build fast" responsibility in particular business areas whilst also ensuring that there is some overall coordinating vision ruling on the frontier areas between the different applications and those basic requirements that must straddle all of them.
The future of equipment rental
The massive growth of online retail volumes during Covid has given us some sense of the gains that are available in doing this well. In our own sector, players who have invested in digitalisation have seen growing revenues from online purchasing alongside growth in customer use of digitally-enabled functions, such as accounting queries or equipment off-hiring.
This trend looks set to continue and, for those who have aspirations to be players of scale, it is not one to ignore.
*This article was originally published under the title 'Digitisation, digitalisation, digital transformation' in the June 2021 edition of IRN magazine. Click here to download it and or other past issues.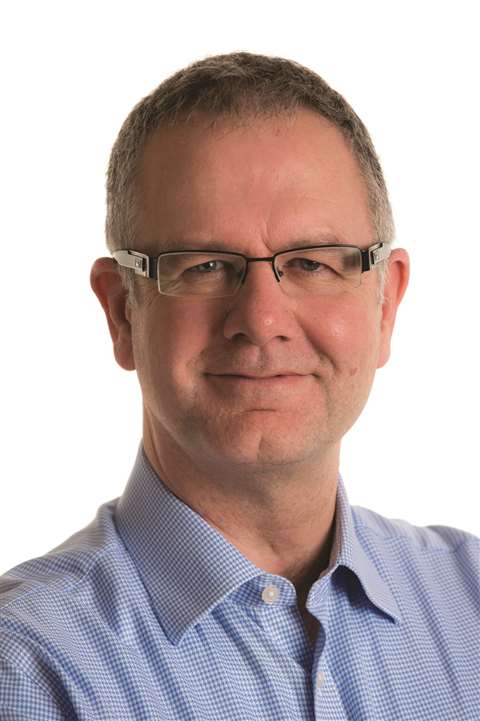 About the author
Kevin Appleton is an experienced senior executive and advisor in the rental, logistics and construction service industries.
He is a former CEO of Lavendon Group and is chairman and/or non-executive director of a number of companies in the rental and logistics sectors. To comment on these articles, e-mail: IRNfeedback@khl.com

NEWSLETTER
Delivered directly to your inbox, International Rental Newsletter features the pick of the breaking news stories, product launches, show reports and more from KHL's world-class editorial team.
CONNECT WITH THE TEAM
CONNECT WITH SOCIAL MEDIA