Coming out of lockdown: How to ease the return to work
By Kevin Appleton01 August 2020
As Covid-19 restrictions are gradually eased, Kevin Appleton explores the challenges of returning to work in the equipment rental sector, and highlights a list of 7 things companies should include when creating a Working From Home policy.
Across most of the western world the rate of transmission of the Covid-19 virus and the subsequent pressure on healthcare systems seems to be falling and we are all starting to return to some kind of "new abnormal" in our everyday lives.
Public health protocols vary by country – quite rightly in my view – as they try to consider each national culture's appetite for different levels of control or coercion.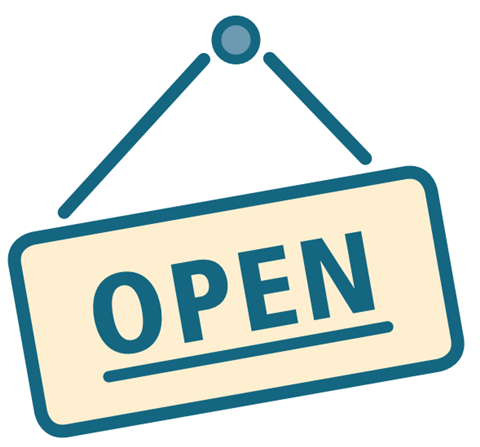 However, there are some standards that are required pretty consistently, along with mitigations that will work in any environment, and we're going to think about how to approach these.
The challenge of returning to work during and after lockdown
It seems to me that one of the major challenges for rental companies returning to work is to find the narrow path between health measures that encourage a police-state-style paranoia and an attitude that is so casual that we see a rebound in infection levels and further damage to already weakened economies.
This is down to leadership and in-company education.
Corporate and social responsibility during Covid-19
The message needs to be landed with everyone that our actions are designed to protect the weakest in society and that may mean somebody we don't even work with or see; someone, maybe, like the asthmatic partner of a customer.
But if our casualness towards mask-wearing, testing, regular cleaning of surfaces and social distancing can result in our passing on of our symptom-free Covid-19 to a customer who then, unknowingly, infects his asthmatic wife, then we all share a part of the responsibility.
We are not all gifted at imagining the distress of others whom we can't see. Therefore regular reminders that these precautions are not necessarily about us, but about those who are at risk and whom we cannot see, play a crucial role in ensuring that we're on the side of the good guys.
On the other hand, shouting and hollering at a colleague or customer who has put his foot 20cm beyond a distancing marker is unlikely to reduce anybody's stress levels.
It is also unlikely to engage hearts and minds in the fight to be on the side of the good guys. If there was ever a time to be able to communicate with a lightness of voice and a smile, this is it.
I am impressed, daily, by hearing ordinary people who have got the tone perfectly… "would you mind just stepping back a tiny bit, please? Thank you so much. This is difficult sometimes isn't it?" in a calm, smiling, voice is so much more tolerable to hear than "The line's there, buddy!" at 80 decibels.
Skills development during the pandemic
As with so many areas in business, this is a great opportunity to equip all of your colleagues with some new, soft skills - such as showing empathy, teamwork, communication, leadership and flexibility.
It requires them having courage to work within guidelines, because they're important and for the good of us all, whilst also delivering clear messages in a polite and humane way.
What a great combination of skills to help your team to master!
Of course, these situations apply when people are back in the office, depot or rental store, but the other substantial change is going to be making the switch, in a controlled way, from having people working at home because they must, to having people work at home because it's the most effective way for them to work.
What are soft skills?

Soft skills are the communication, social and people skills that enable people to work well with others and achieve goals within the workplace and other environments. 

The meaning of the term 'soft skills' also refers to the attitudes, personality traits, and the social and emotional intelligence levels of an individual. 
Best practice: working from home in the rental sector
The best practice that I'm seeing in this area is where companies are establishing work-from-home policies that enable any colleague whose job allows, to apply to work from home in a structured way.
This may mean, if the company's systems allow it, that a customer service representative can work two days per week in the office and three days a week from home.
There are a large number of new skills to be learned about engaging with and managing a home-based workforce, but I suspect many of these lessons have already been learned through lockdowns.
In any case, there is now a strong body of training material on leading home-based workers, running remote meetings and agreeing and monitoring performance indicators for those working remotely, much of which is accessible through an internet search.
How to transition your team to remote work
The key thing with making the transition to more established home working is, though, to make sure it happens in an intentional and structured way.
My fear is that many organisations will just "drift" into a situation where people never quite return to work but where there is no policy infrastructure to support the person working at home – a recipe that will work for no one.
So take the time to write a new home working policy and get your HR people working on this now! 
For guidance, here is a short list of some essential things that should be included in a Working From Home policy...
7 Key things a Working From Home policy should include
When is it allowed?
And how many days a week can an employee work from home?


Which departments or categories of colleagues?


What days or events is it mandatory for employees to attend in person? 
And what should they do if upon arrival they find there are too many staff onsite?


How often are the arrangements for Covid restrictions reviewed?


Who decides whether it's appropriate for someone to work from home?


Which areas of the work premises will remain accessible to staff?
Will canteen/kitchen areas be closed to all or not? And in the case of toilets, how often will they be cleaned and by whom?


What new arrangements are in place for first aiders and fire marshalls?
Do you have the correct number to fulfull your legal requirements?
Moving on, I have a hunch that the medium-term effect of increased virus control consciousness is that there will also be less sharing of tools and equipment in the workplace, so keep an eye on the market.
This could be a good demand generator for the rental industry and it will pay you now to think about how you sensitively highlight this benefit to your customers, as well as alerting them to the risks of not doing so.
In any event… it's nice to be back, almost!
* This article was first published under the title 'Back to work' in the July-August 2020 issue of IRN magazine. To download it and or past issues of the magazine, click here.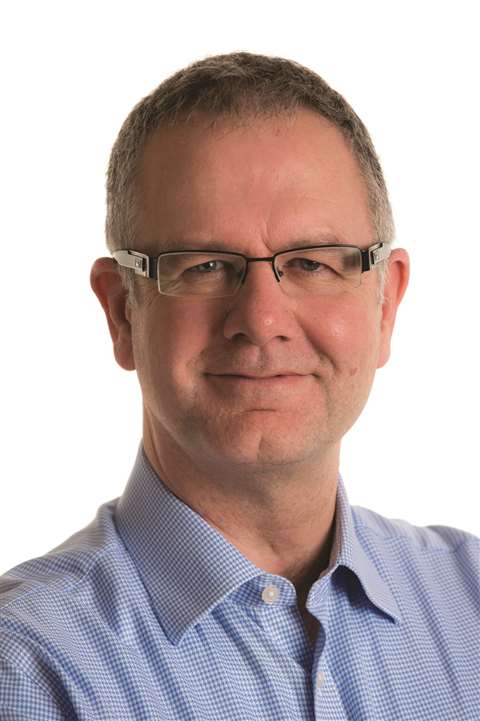 About the author
Kevin Appleton is an experienced senior executive and advisor in the equipment rental, logistics and construction service industries.
He is a former CEO of Lavendon Group and a chairman and/or non-executive director of a number of companies in the rental and logistics sectors. To comment on these articles, e-mail: IRNfeedback@khl.com
NEWSLETTER
Delivered directly to your inbox, International Rental Newsletter features the pick of the breaking news stories, product launches, show reports and more from KHL's world-class editorial team.
CONNECT WITH THE TEAM
CONNECT WITH SOCIAL MEDIA