Can sustainability be profitable for rental companies?
The third 'P of sustainability - after planet and people – is profit. Andy Wright argues that rental pricing discipline needs to improve if the industry is to prosper in the long run - and highlights the important difference between cost and value.
Guess what? Making a healthy profit isn't something to be ashamed of.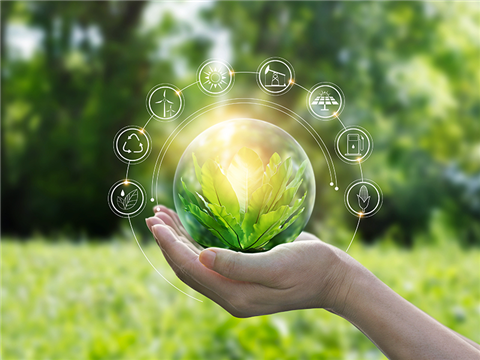 You could be forgiven for thinking it is if you were to listen to certain segments of the media. But in building a sustainable business model it is critical that we deliver a satisfactory financial performance that meets the expectations of all stakeholders, and in particular in this context, our shareholders.
By achieving this we have the means to invest in developing our people, paying competitive salaries, our technology systems and carbon reduction initiatives, to name but a few areas that have an impact on the sustainability of our business. It also gives our shareholders the return on investment that makes them want to continue to invest in us.
Sustainability and a circular economy
As a rental business we make our returns by buying assets, renting them to multiple users, taking them back and repeating the process; a perfect example of what the circular economy is all about and a proven critical enabler to reducing carbon.
It's the combination of the price of the asset when purchasing; the rental rate that can be achieved for that asset whilst on rent; the number of times the asset is used; and the total cost of putting the asset to work that defines the profitability of what we do.
The rental segment ecosystem of OEM, end user and rental company, and the balance between each of these components, clearly affects our ability to make a reasonable profit, given the contributing factors above.
In line with this, it's clear to me that the rental industry as a whole has to improve its pricing discipline. Too often we are squeezed between OEM price inflation and end user cost reduction pressure and consequently reduce our margins through lower prices to win work.
It's obvious that increased costs of equipment purchase at the same time as flat to reducing rental rates, as well as increasing costs in putting the asset to work, is not a great business model and is certainly not sustainable in the long term. We can't keep compensating for this situation through working the assets harder or slimming the cost base further, at the risk of delivering poor service.
The future of rental: Cost versus value
It's also not sustainable from the OEM or end user point of view because reduced profitability does result in worsening service levels, ultimately costing the end user more. Reduced profitability makes the disposal and replacement of assets more difficult, resulting in older equipment in the market with the ensuing risk of operational and safety issues. It also means new technologies not being adopted as quickly as we need.
This point has never been more relevant than today as we confront the current perfect storm of post-Brexit (in the UK), ongoing Covid challenges and military conflict driving high inflation and consequent high interest rates, as well as severe supply chain challenges restricting the supply of new assets.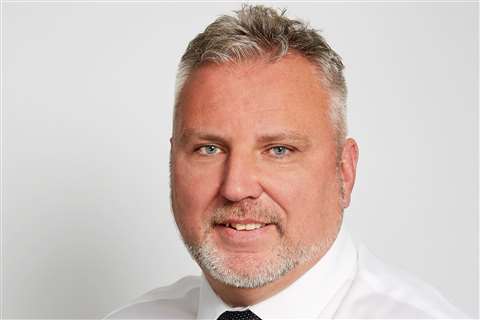 Our costs to do business are significantly higher than they were before, and this should be reflected in rental rates across the rental sector. It's vital that rental businesses in all segments of the market are able to recognise the difference between cost and value and ensure that they communicate this to their customers, because we all aim to provide a high value service to a wide range of customers that they appreciate. We need to ensure that we get paid appropriately for that service, so that the industry can continue to grow and can meet its needs for the future.
How can rental prepare for the future?
So, in summary, it's critical that responsible businesses recognise the three Ps of sustainability and measure their progress towards achieving excellence in all three areas. We can view this as requiring a focus on a 'triple bottom line' of planet, people and profit, as opposed to the single bottom line that has historically been the primary measure for success.
Yes, we need the measure of financial profitability, but we can also establish a 'planet' account, which will measure the extent to which we have been environmentally responsible, as well as a 'people account', to record how socially responsible our organisation is. To build a truly sustainable business for the future, you need to be doing all three things well.
Financial markets are changing, and more money is shifting towards ethical funds, which are being invested in businesses who live by this ethos. The momentum is growing and will only increase in velocity as the younger generations come into positions of power.
Businesses who ignore this seismic change may live to regret it and may not be sustainable over time. I believe it's crucial to make this journey now, not only for financial and commercial reasons but also because it's the right thing to do.
About the Author
Andy Wright is the CEO of Sunbelt Rentals UK and an experienced senior executive in the rental equipment sector.
His career began in 1989, leading to roles including Managing Director Northern Europe at Aggreko, International Chief Executive of Lavendon Group and Managing Director UK & Ireland at Speedy Services.
NEWSLETTER
Delivered directly to your inbox, International Rental Newsletter features the pick of the breaking news stories, product launches, show reports and more from KHL's world-class editorial team.
CONNECT WITH THE TEAM
CONNECT WITH SOCIAL MEDIA