Andy Wright column: Generalist or specialist rental?
IRN columnist Andy Wright addresses the age-old issue of the choice between being a specialist rental business or a generalist. He thinks it's possible to be both.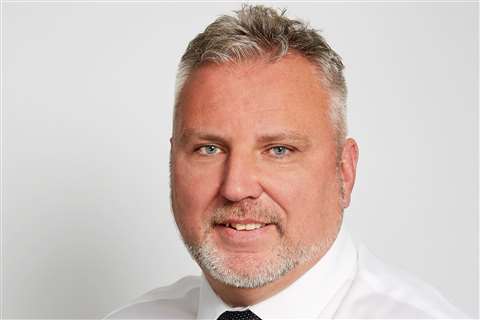 As business leaders within the rental sector, we are often focused on the development of strategies that will help us to attain long term, sustainable competitive advantage and over the years there have been numerous attempts to do that and in many different ways.
Within the industry, a regular debate is, 'what is the best approach to take towards best serving the market' with a logical follow on to this being whether it's better to be organised as a generalist, offering all products through the same operational model, or will more success be delivered through becoming more focused and approaching the market as a niche player, specialising in one product area and delivering greater value to the customer through the delivery of expert knowledge and experience?
A number of years ago, an eminent Harvard Academic, Professor Michael Porter, published a very famous management textbook entitled Competitive Advantage. In this seminal book he espoused a theory that goes to the very core of the question that this article is seeking to address, namely when considering the best way to approach the market and deliver a successful outcome, which of these two operating models are best?
Porter asserts that there are broadly, only two basic types of competitive advantage, that being through the creation of a position of cost advantage, or, alternatively, creating an advantage over your competition through a position of differentiation. Porter's assertion essentially describes two opposite market positions: that of a generalist or a specialist organisational model.
So, is one better than the other? Does one deliver a better result than the other? Or is there a better way?
The generalist seeks to achieve relative cost leadership through sharing the costs of operating a rental business across multiple product income streams, thereby reducing the 'relative' cost of serving the customer. Typically, costs that are shared include rent and rates, overhead costs, delivery vehicles, hire desks and sales teams as well as engineering staff to prepare equipment for hire and respond to in field issues.
The trade-offs of this type of model usually relate to the inability of people to be expert across all types of products, and this can limit the value that customers receive if a rental requirement has some level of complexity attached to it. That is because the cost leadership model may well mean that complex solutions are not able to be delivered due to a lack of real expertise in a given product area.
The specialist seeks to achieve a position of differentiation by focusing on a narrow product set and by demonstrating a value-added solution to the customer through having real expertise around the product and by being able to demonstrate how that expertise will provide a solution that is more valuable than that of the generalist.
The trade-off for the specialist, however, is that they generally carry a relatively higher cost base than the generalist as they have less income streams to spread over their cost base. Their challenge, therefore, is to ensure that the value they bring through their additional expertise translates into sufficiently better pricing, to justify the relatively higher cost base.
Both models, undoubtedly, have their place and both can be an effective strategy for growth. It can simply depend on the technical complexity of the product being rented and the technical nature of the products applications within the market it serves.
A good example of this would be a customer application requiring high voltage power, which is likely to be outside of the remit of a generalist rental business that operates a fleet of generators, but would be something that a specialist critical power business would be happy to evaluate and provide a technical solution for.
Porter's view is that both ways of competing are valid and effective, so long as they are also implemented in a structured and diligent way. A failure to do this could result in being 'stuck in the middle' between both positions and can result in sub-standard financial performance, particularly if this occurs in more mature markets where the competition is well developed.
All of that said, I have long believed that the utopian position for a rental business is to achieve both a differentiated position with a relatively lower cost base, and I believe that this is possible, particularly for a business such as Sunbelt Rentals.
In my view it is possible to develop what I call a multi specialist business model where one organisation can operate multiple expert businesses, staffed by people with extensive knowledge of the individual product concerned but with as many back office, non-customer facing or product specific roles and areas of cost being shared across the wider business, thus lowering the relative cost to serve.
Through achieving this it should be possible to achieve higher rates for delivering a value-added solution capability at the lowest possible cost to serve, meaning higher margins and better returns for all stakeholders.
That seems to me to be the best position of all.
NEWSLETTER
Delivered directly to your inbox, International Rental Newsletter features the pick of the breaking news stories, product launches, show reports and more from KHL's world-class editorial team.
CONNECT WITH THE TEAM
CONNECT WITH SOCIAL MEDIA