The attractions of specialty rentals
Specialty rental - offering customised equipment and service packages for specific end-uses, offers high returns, writes Belinda Smart.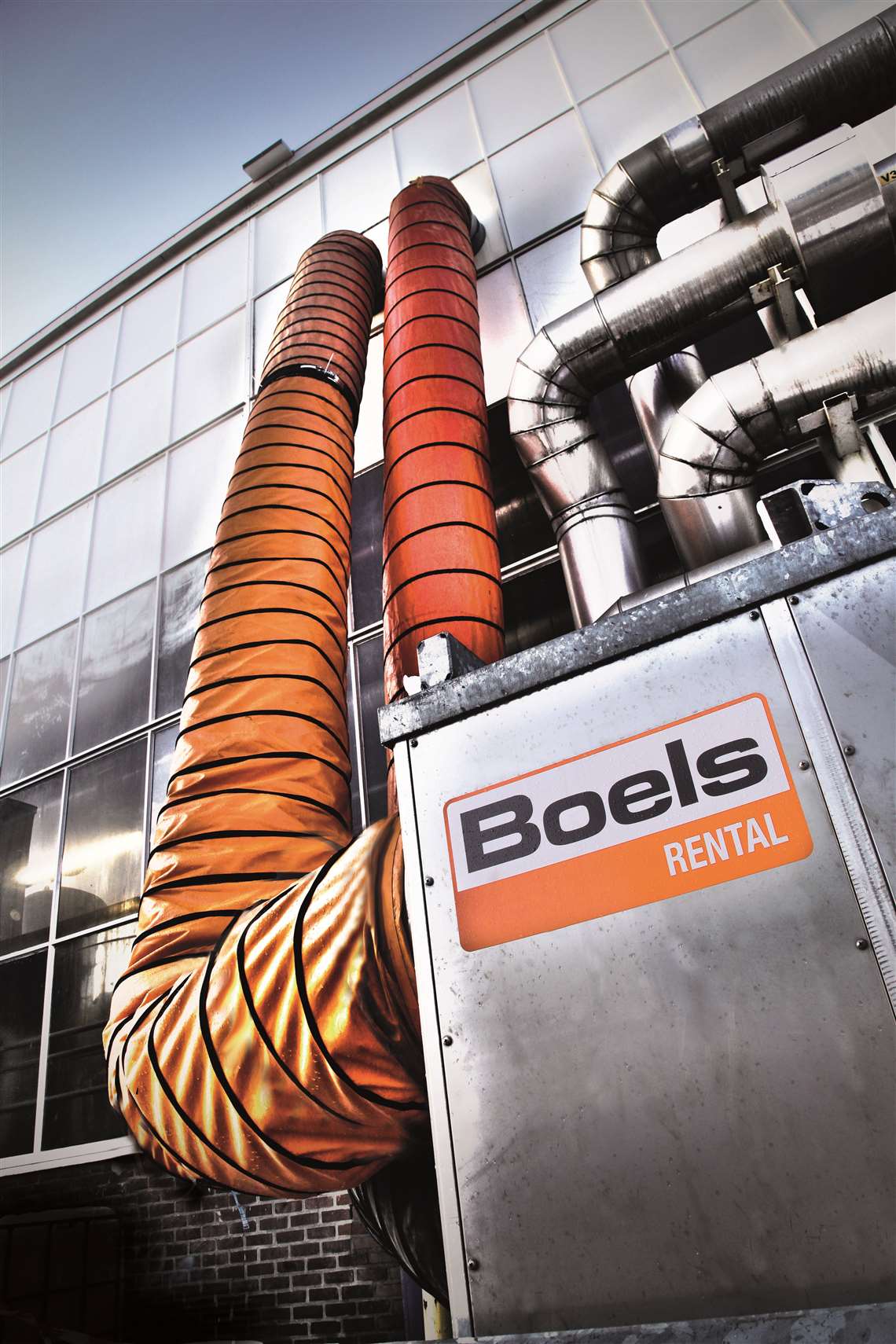 Specialty rentals have grown in recent years as companies expand their offering to include specialist services - in areas such as site preparation, tanker services, power, temperature control, trenching or rail services – which typically promise higher returns than standard rental products.
Specialty does require high levels of expertise and capital-intensive equipment, but it's also a clear value-add.
When Ashstead-owned Sunbelt Rentals posted a 7.5% decline in revenue in its fiscal third quarter ended January 31 2021 compared to the same period in the previous year as a result of the pandemic, it confirmed that the decline had been mitigated by its specialty businesses.
In fact, "the specialty businesses demonstrated the benefit of a broader range of products and end markets with rental only revenue 10% higher than last year."
The attractiveness of specialty business can also be gauged by the interest it is generating among private equity businesses, most recently in the case of power renter Aggreko, but also the merger in March of National Trench Safety (NTS) and Trench Plate Rental Company (TPRC) in the US, organised by private equity firm Tailwind Capital.
Adding value
Interest in specialty is on the rise in many mature rental markets, such as the Benelux countries, Germany and northern Europe, says Rob Koevoets Managing Director Specials Benelux, at Boels Rental.
He adds, "Customers in these markets are already used to the idea of renting and a specialty focus can broaden companies' services and add value," he tells IRN.
Koevoets says the company's rental specialties are structured as an additional layer that spans all Boels' divisions. "The real value lies in being able to provide a holistic solution through expert knowledge and the right portfolio-mix of specialist equipment."
"The Boels Specials division has expanded in recent years and in addition to the general rental, we now have the ability to offer a 'single counter' that responds to customers' needs for specialised outsourced equipment and solutions."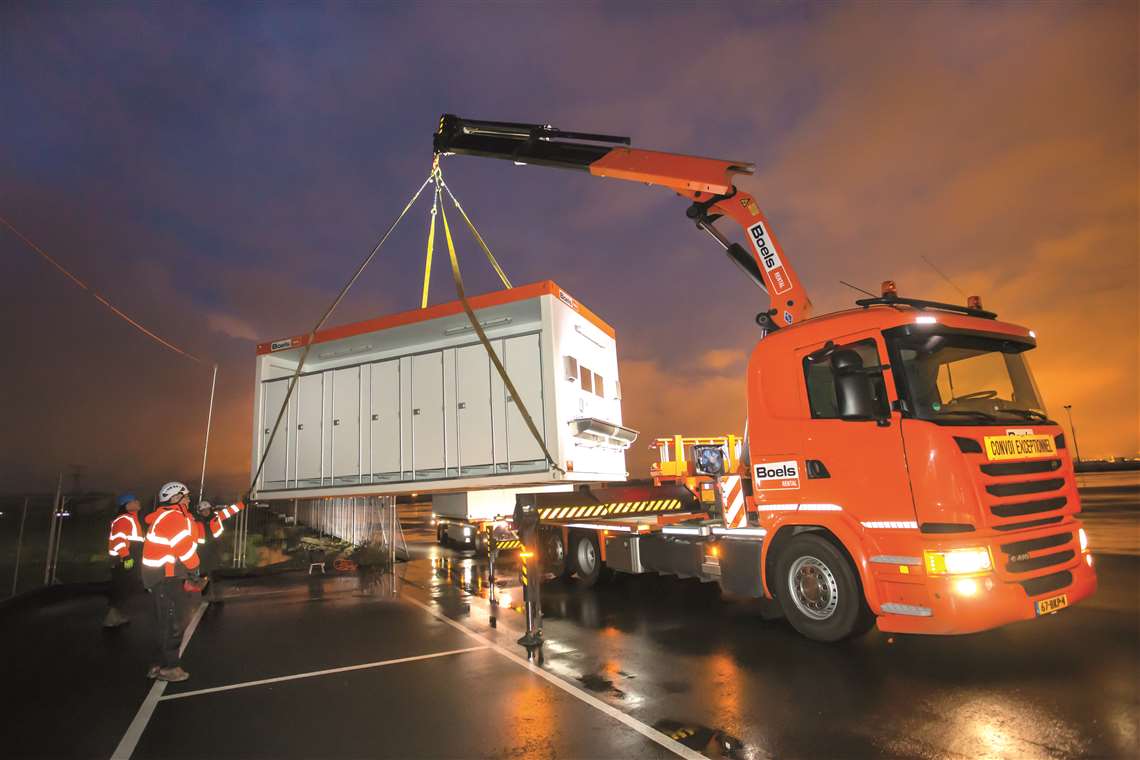 The Boels Specials divisions include Site Accommodation, Sanitation Services, Power & HVAC, Traffic Service, Industrial, Access control, Site Preparation, Events and Critical Support.
These last two, Events and Critical Support, have evolved rapidly due to the Covid-19 pandemic.
"Our Event division was hit hard by the pandemic in the early stages, particularly in the first lockdown of 12 months ago," Koevoets says. "However, opportunities also emerged due to demand for temporary solutions regarding Covid-19 measures, like test- and vaccination centres.
"We created a new division called Critical Support, to meet emergency demand in the case of power failures or natural disasters such as heat waves, floods and of course pandemics.
"This new division incorporates all the knowledge and expertise we gathered over the years with our Event division. We have a wide range of equipment and services available to meet the biggest customer challenges, including power supplies, heating and cooling, fencing and site accommodation.
"We also have products like digital information screens in our Traffic Service division which are used to keep the public updated and informed during the pandemic."
Another growing speciality area is HVAC solutions. "Temperatures are rising due to climate change and vary heavily throughout the year, but construction sites need to keep going.
"Customers are increasingly turning to specialty rental providers, not just for HVAC machines and products, but for a way to find the most profitable solution, analysing the use of machines on a project, even working out how the emissions of a project can be reduced.''
Meanwhile, Koevoets says Boels' Site Preparation division now offers a full package of accommodation, scaffolding, construction hoists and access control equipment and expertise. Boels also plans to add more services over the next year.
Boels Industrial specialises in the rental, sale and maintenance of industrial equipment including; welding equipment, hoisting & lifting gear and power apparatus for specific markets like the industrial and petrochemical sector.
"When major plants within these industries shut down, we are able to supply equipment and services to do the maintenance. This entails special equipment and fully integrated services at the highest industry standards of compliancy and safety."
Over the years Boels' specialty business has been able to draw on an equipment fleet equipment including generators, air conditioning units and heat pumps – and it's currently upping its investment in product categories such as battery packs, lighting towers with solar panels, interconnecting floor plates and site huts.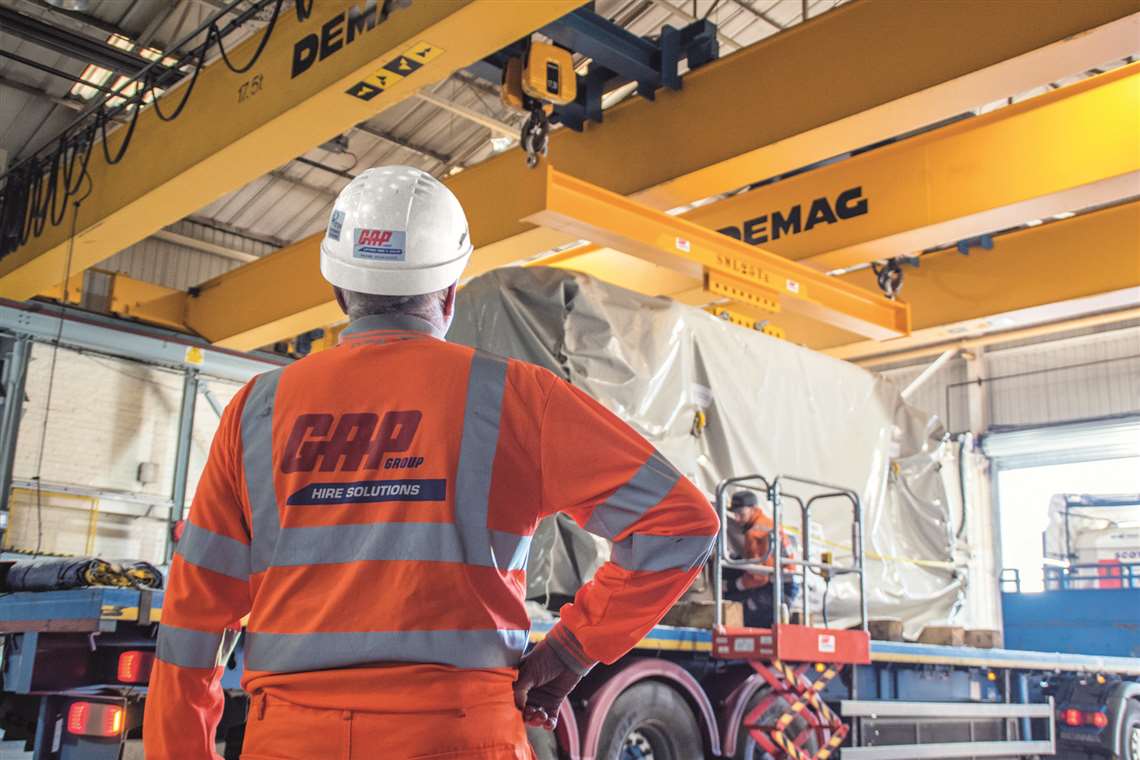 Organic growth
Also investing in its specialty product operation is UK company GAP Hire Solutions, whose divisions now comprise Plant Hire, Tool Hire, Lifting & TIC (Test, Inspect. Certify), Non-Mechanical, Trenching & Shoring, Survey & Safety Hire, Welfare Services, Tanker Services, Event Services and Vehicle Hire.
It's TIC operation, for example, offers testing and inspection of lifting equipment to ensure compliance and safety, as well as bespoke services for individual customers.
In March, GAP launched a new Technical and Environmental Services branch to reflect the growth of its technical and environmental divisions. Karen Greenshields, who already oversees those businesses, has a new job title - Technical and Environmental Services Managing Director, to reflect the change.
The move has also seen GAP's Lifting & TIC, Survey & Safety, Trenching & Shoring, Event Services and Tanker Services divisions grouped together, labelled either 'technical' or 'environmental'.
Tanker products are in the latter, while the Events division straddles both categories, with plans to release eco-friendly products for events over the longer term.
These changes have been implemented to streamline GAP Group's specialty offering following many years of organic growth, says Greenshields. "Often we've looked at a particular specialty sector and the conversation with our clients has been: 'If we offered it, would you hire it from us?'"
Tanker Services is one of a number of growth areas within GAP's specialty offering, and, says Greenshields, an example of how a specialty division evolves.
"Tankers were initially used as part of Welfare Services, to clean and service the modules as well as providing a service to external clients.
"We own the trucks and drivers and the tankers go onto sites for large volume water fills and to remove effluent.
"We're now growing it as a separate offering and the aim is to have 60 tankers across 14 depots nationally by the end of 2022. Each one costs more than £120,000, (€140,000) so it's a significant investment."
Trenching & Shoring is another. It has been operating for 24 months and started life as part of non-mechanical but has since split off into a unique business.
"Again, it's been customer driven, from contractors who already work with us and need those specialised products and services.
"We've invested in £6 million (€7 million) worth of fleet and we want this to be £6 million turnover business in the next couple of years.
"The cost of doing business is very high, particularly as the main challenge with trenching and shoring is that we need highly trained engineers because the safety implications are huge. Trench support for buildings is very big business, and we'll be bringing in larger frames this year."
Equipment and staff
Owning the licence to specialised products gives the company market edge. GAP has exclusive rights to Eze Shoring magnetic rail barriers in the UK and Ecosmart ZERO Welfare Unit (zero carbon emissions) in its Welfare division, as well as the Charge Pod Hybrid Tool Charging Station, a low emission solar powered tool charging unit suited for remote locations.
But access to and retention of highly skilled staff are equally critical, she says.
"We run every division as a standalone business. Many companies have consolidated teams across all their divisions to reduce costs, but we really believe that having the most qualified people in each division is a priority."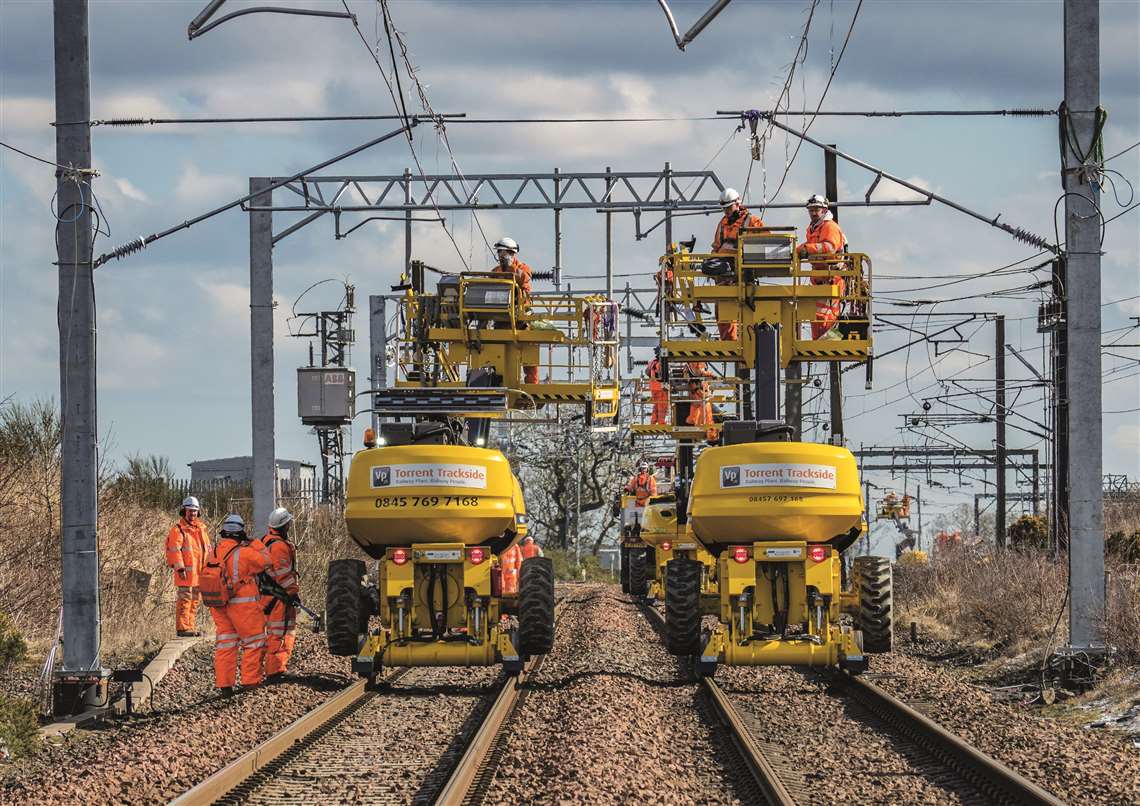 UK based company Vp plc's specialty businesses include UK Forks – with a fleet range of over a thousand telescopic handlers and tracked access platforms; Groundforce, which rents excavation systems for the water, civil engineering and construction industries, and Brandon Hire Station – which supplies tools and specialist rental products to industry, construction and homeowners across the UK.
The company also supplies safety, survey, communications and test & measurement equipment through its ESS Safeforce business, while MEP Hire provides mechanical and electrical press fittings and low-level access products.
Supporting rail infrastructure is Torrent Trackside, while Airpac Bukom Oilfield Services offers services include pipeline testing and rig maintenance for oil and gas. Vp plc also owns TR Group, an Australasian technical equipment rental group.
Name change
Starting life in 1954 as a general rental business branded Vibroplant with some specialty offerings, VP Plc's name change coincided with a decisive shift into specialty in 2000, says Chief Executive Neil Stothard.
"In 2000 we came to the decision that the commoditised, price-driven nature of general plant hire meant we couldn't make it work for us," says Stothard. "We targeted better returns to support business growth, and we also had some specialised companies within our portfolio that we felt would benefit from greater focus and investment.
"We exited general plant hire, selling down the fleet rather than selling the business, and sharpened the focus on service."
Since then, the business has grown through both organic growth and strategic acquisitions.
"Divisions such as UK Forks, which has a fleet of telescopic handlers, grew organically. TPA Portable Roadways, which provides portable roadways was a specialist acquisition, as was Brandon Hire Group in 2017, which gave us access to SMEs operating in regional and local geographic markets."
Railway equipment
"A good example of how our specialist divisions add value would be our Torrent Trackside business, acquired in 1997, which is dedicated to providing rail specific plant and associated services to the rail sector."
"This sector operates 24x7 and requires equipment, which is rail certified, plus we provide labour with the requisite qualifications to work 'railside' alongside our customers.
"Torrent and Brandon Hire Station have a long-term agreement with Network Rail to manage their small plant and tool assets across the UK rail network."
Stothard says the company's focus on specialty continues to be driven by the potential for a better customer outcome via a strong service offer.
"The growth of specialty is about the customer identifying us as problem solvers with high levels of service and relevant knowledge. Aside from the product itself, an important layer of the business is support.
"For us, this is where the value lies and one reason we're able to offer it is that our divisional management teams have a large degree of autonomy to develop the particular service needs of the markets they support.
"The industries we serve rely on us being able to react quickly. The idea is that we exist, so our customers don't have to necessarily plan too far ahead."
Vp plc's focus on specialty has undoubtedly paid off. "In 1997 our turnover was £37 million with 800 staff based in the UK" says Stothard.
"Last year it was £363 million (€420 million), with 3,200 employees across the UK, Ireland, Germany, Austria, Australia, Singapore New Zealand and Malaysia."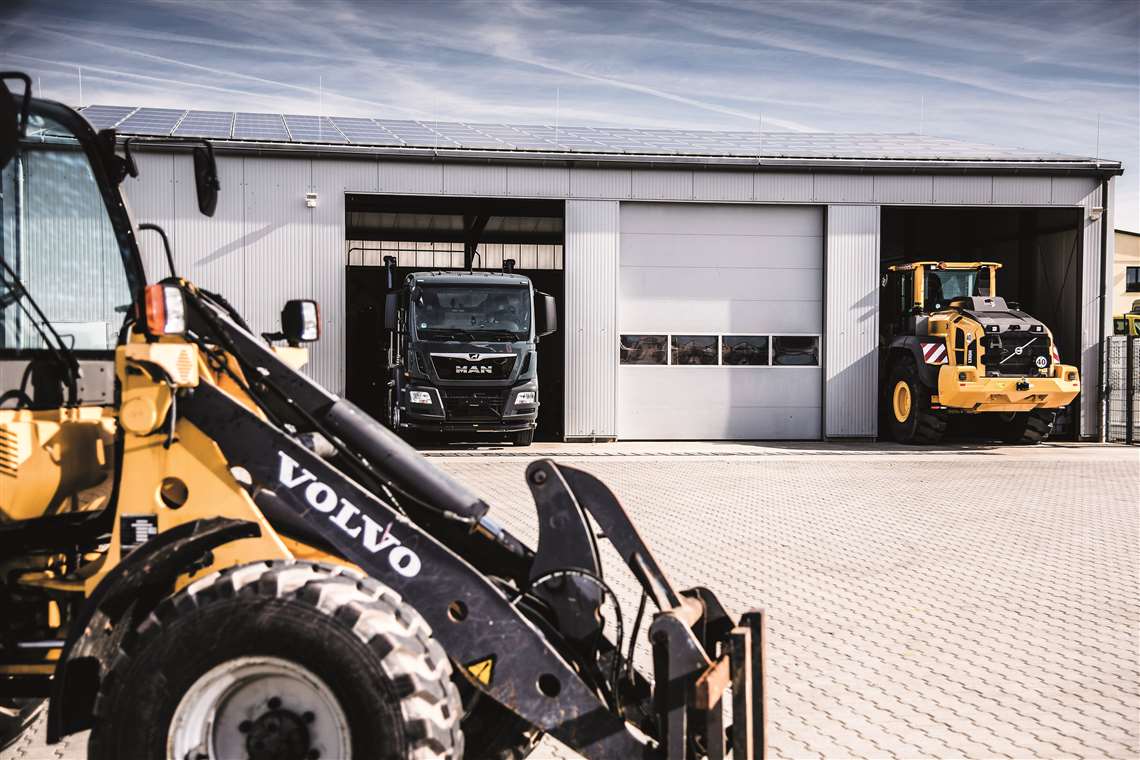 CASE STUDY:
German player's customer focused service
Headquartered in Herrenberg, Germany, ROCKBIRD was formed following the merger last June of two rental specialists in the recycling and waste management sector: Log Up TRent GmbH and SW.RENT GmbH.
The company rents equipment to companies in the recycling and waste management sector across Poland, Austria, Germany and Switzerland.
It has a fleet of 500 machines, trucks and attachments including material handling equipment, wheel loaders, hook trucks and cranes.
According to Andreas Lampprecht, a Director at the business, the rebranded business has a clear focus on service, offering cost effective fleet management supported by digitalisation.
ROCKBIRD also works in specialised areas such as servicing power plants, "a challenging sector because power plants are 24 / 7 operations with specific needs."
They typically use one or two specialised machines, such as wheel loaders with cabs designed to offer protection from harmful fumes or material handling cranes with high-rise cabs."
"While the number of machines is small, it's a process-critical service, because in these contexts, you don't can't have a machine down. So being able to provide a service that pre-empts issues is critical, as is the relationship with the client."
"Trust is a critical part of the service across our whole offering, but particularly for power plants."
He says a key point difference lies in the company's broad mix of both machines and trucks.
"We don't focus on a specific make, rather our offer is driven by the customer's needs. Our job is to advise on whole solutions for the fleet and help customers save money."
The company is on a digitalisation journey and will launch a fleet management solution later this year.
"There's a lot of focus on data at the moment, but often it's too much data and customers don't know how to use it. We want to harness telematics not just for our own rental fleet but for our customers' fleets."
Specialty resilience
Specialty rentals are becoming an important element of many of the largest rental companies in the world and have proven resilient through the pandemic.
United Rentals' Specialty business – now found at 353 of its 1,154 locations – generated US$2.09 billion in revenues in 2020, which was 24.5% of its total business. That share of the total has risen dramatically since 2012, when it was just 7.2%. The compound annual growth rate since 2021 has been 27.6%
These businesses – which include trench safety, power and temperature control, pumps, tools and onsite equipment such as toilets – saw a 3.6% decline in 2020, which compares to the 8.8% decline for the whole business.
Ashtead Group, owner of Sunbelt Rentals, reported even greater resilience: for the nine months to 31 January this year it reported a 10% rise in specialty revenue, in contrast to a 7% decline for general tool.
Apart from diversifying its customer base, Ashtead likes speciality because many of the products involved are at lower levels of rental penetration, thus offering greater potential for growth.
For Sunbelt Rentals in the US, specialty – comprising power and temperature control, pumps, scaffolding, trench shoring, flooring equipment and industrial services - represented 24% of its business in the 2019/20 financial year (it was 16% in 2011). Specialty represented 55% of its UK business in the same year.
In Europe, meanwhile, Loxam's specialist business – which includes power and access equipment - also held up better through Covid.
Its specialist division in France reported an 11% decline for the year compared to the almost 14% fall at its generalist business in the country.
However, specialist was recovering quicker, growing by almost 1% year-on-year in the final three months of 2020, while the generalist division was still 5.4% down.
The word specialty almost implies 'small': it is becoming anything but.
NEWSLETTER
Delivered directly to your inbox, International Rental Newsletter features the pick of the breaking news stories, product launches, show reports and more from KHL's world-class editorial team.
CONNECT WITH THE TEAM
CONNECT WITH SOCIAL MEDIA