Top 10 access rental companies 2022
By Leila Steed01 August 2022
AI presents its annual Access50 listing of the world's largest access equipment rental companies, ranked by fleet size.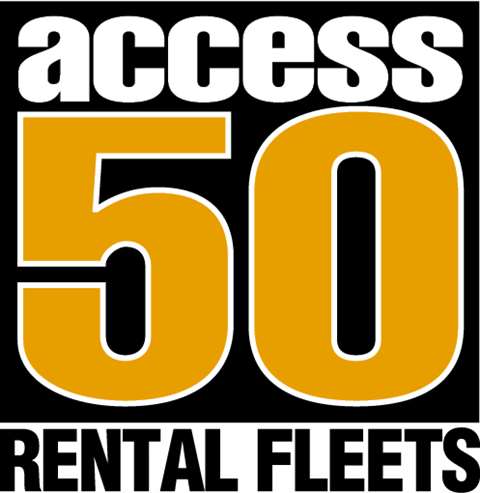 Access International magazine has published its 2022 Access50 ranking of the world's largest access equipment rental fleets.  
Overall this year we have a listing that shows growth across the industry, but that also reflects how the challenges of today are changing the way owners buy and use equipment. 
While this year saw the fleets of the top 50 companies reach a combined total size of 1,090,112 units - up 13.8% on last year's total of 957,825 units, the rapid growth of the Chinese rental market over the past few years has resulted in a significant rearrangement of the world's top 10 access rental companies.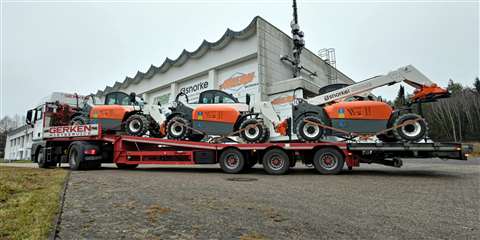 World's biggest access rental companies: Top 10
10. Ahern Rentals
Kicking off the Access50 Top 10 with a reduction in fleet size is Ahern. From a fleet comprising 30,889 scissor, boom and truck mount units in 2021 to 30,410 machines this year, the company has decreased its MEWP rental fleet by 1.6%. It has also reduced its telehandler fleet by over 120 machines to 4,090 units.
Rather than an active drive to reduce the amount of equipment it has, the lower number of machines is likely reflective of how the company's operational management and fleet renewal programme have been affected by the shift to low-emission equipment, as well as the activities of its parent company Ahern Group.
Ahern Group, which also owns equipment manufacturers Snorkel and Xtreme Manufacturing, recently signed an agreement with all-terrain industrial vehicle specialist Ausa, that will see it distribute its dumpers, all-terrain forklifts and telehandlers.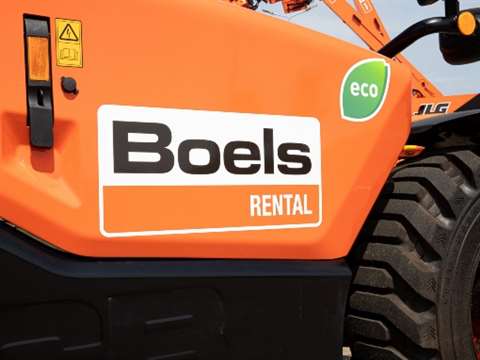 9. Boels Rental
It's been a busy year for this Netherlands-based rental firm, one that has seen it establish a new range of environmentally-friendly equipment, and increase its MEWP fleet from 31,814 units last year, to 32,645 this year.
Despite this 2.6% increase in fleet size, the business has slipped down the ranking from number eight in 2021 to ninth place this year.
Of course, if any one company was determined to make it to the number one spot on the Access50, it could well be Boels... In June of this year, upon the release of the company's latest financial results, CEO Pierre Boels said; "Boels is an ambitious company. Every five years we want to double in size, and this has been successfully rolled-out in the last four decades."
8. Aktio Holdings Corp
Japanese company Aktio, a provider of rental services with a focus on submersible pumps and generators, makes it to number eight this year.
While it holds no telehandlers, Aktio's fleet of scissors, booms and truck mounts currently comprises 37,926 units, that are operational across in Japan, Singapore, Malaysia and Indonesia, as well as other locations.
The company, which recently announced that it is to use an AI-based asset value calculation tool to evaluate the market value of its fleet and to make predictions on future values, also took a spot on this year's IRN100 list of the biggest rental companies in the world by revenues.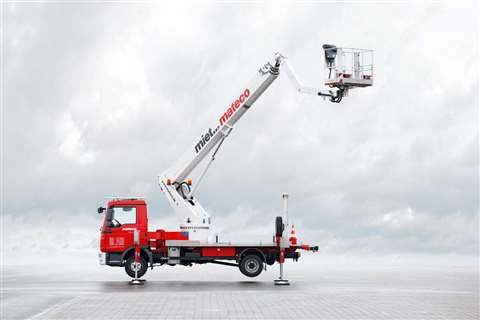 7. Mateco
In at number seven with a MEWP fleet of 39,256 units and a telehandler fleet comprising 1,883, Mateco has slipped two places on the Access50 compared to last year.
However the Germany-headquartered rental company - which is part of TVH Group and operates over 150 branches across Europe, Malaysia and Mexico - is continuing to increase its market share.
Just last month Mateco acquired Spain-based Elevaciones Rama, which it claims is the largest aerial platform rental company in the country's Galicia region.
6. Zhongeng United Digital Technology
The first of the Chinese contingent on the Access50 top 10, the past year has seen Zhongneng increase its fleets of scissor and boom lifts by 12% - up to 41,314 from 37,000 in 2021.
The company's growth has also led to new collaborations with European companies.
At the end of last 2021, France-based aerial platform manufacturer Haulotte, through its Chinese subsidiary, signed a cooperation agreement with Zhongneng at the APEX Asia exhibition in Shanghai.
The deal with Zhongneng, which has a rental equipment service, warehousing and logistics network that stretches across 21 provinces and 32 cities in China, is expected to see the two companies focus on driving growth in the country's construction sector.
Did your company make it onto the full Access50 ranking? Find out which ones did in the 2022 July-August issue of Access International magazine. FREE to download!
5. Zhejiang Huatie Emergency Equipment Science & Technology
Up a staggering five places from number 10 on the 2021 Access50 to fifth position this year, Huatie, a providers of construction support equipment, building maintenance equipment and engineering machinery, has increased its MEWP fleet size by 86.7%. 
Now with 56,000 scissor and boom lifts in its fleet, and with a warehousing and operations network comprising over 150 locations, the past several years have seen the company invest heavily in digitalisation and asset-light strategies.
The company's enormous growth, much of which can be attributed to key partnerships with construction industry giants such as China Railway, saw it report a 2021 operating income of YUAN 2.6 billion and a net profit of YUAN 495 million - an increase of 54.3% year-on-year.
4. Loxam
With 67,797 MEWPs and 10,150 telehandlers now in its equipment fleet, Loxam takes this fourth place on this year's Access50.
The France-based company, which also made it onto this year's IRN100, enjoyed a strong end to 2021 as its revenues increasing by an estimated 10% during the three months to 31 December 2021, compared to the same period in 2020.
Its most notable activities over the past year include the acquisition of Arteixi Maquinaria by Loxam's Spanish business LoxamHune, and the signing of a deal with SmartEquip that will see Loxam implement its digital equipment service and parts procurement system.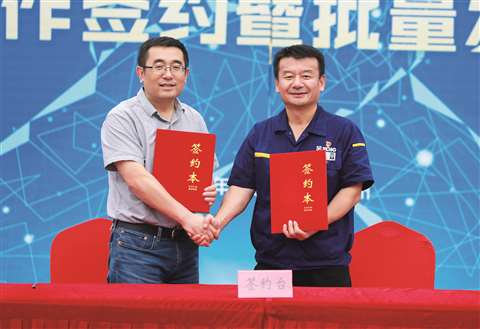 3. Shanghai Horizon Equipment & Engineering
Increasing its fleet size by 77%, Shanghai Horizon now holds 97,200 scissors and booms - up from 54,911 a year ago.
The rental company's unprecedented growth has been further supported by supply deals with Chinese aerial platform manufacturers LGMG and XCMG.
Described as "strategic" and intended to make their operations and services more sustainable, Shanghai Horizon's purchasing deal with XCMG - the most recent of the two partnerships - was signed in September of last year, and has since seen the companies work closely on product development and on industry finance and "globalisation" planning.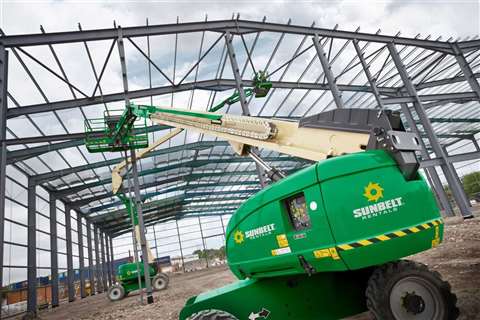 2. Sunbelt
The past year has seen Sunbelt increase its MEWP fleet by 6.6% to 129,850 machines and its telehandler fleet by 23.3% from 25,230 units last year to 31,100 this year.
With over 30,000 more machines in its fleet that Shanghai Horizon, over the past 12 months the company has added an incredible 123 locations to its North American operations, reporting record growth in its 2022 full year financial results - with its US business achieving rental revenues of US$6.477 billion, up 22% on 2021.
One of the leading access equipment provides to the construction, mining, oil, gas, aviation and aerospace industries, the company's focus on sustainability will this year see its vice president - Environmental, Social and Governance, Al Halvorsen, will speak at the 2022 ALH Conference in Chicago, US.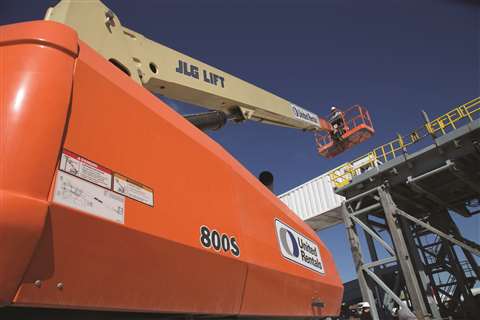 1. United Rentals
Occupying the number one spot on the 2022 Access50 for another year running, with a rental fleet of 153,990 MEWPs and 29,974 telehandlers, United Rentals is officially the world's largest access rental company.
Despite its massive size, the US-based company is still expecting to achieve significant market growth. It recently reported solid second quarter 2022 financials with total revenues for the period at US$2.771 billion, which includes rental revenues of $2.462 billion - an increase of 26.2% year-over-year.
Speaking of quarterly report (released July 28, 2022), Matthew Flannery, president and CEO of United Rentals, said, "This year we expect to make the largest investment in our history in fleet of about $3 billion and our suppliers are taking good care of us, and our CapEx spend is tracking to plan.
"We'll also continue to explore growth through cold starts and acquisitions. We've made seven bolt-on acquisitions this year to date, for a total consideration of over $300 million."
United Rentals' second quarter results were released in the same week that the company released its 2021 Corporate Responsibility Report, outlining the company's emissions reductions and new corporate responsibility goals.
To view the complete Access50 list and an analysis of the 75 biggest access rental companies in the world, download the July-August edition of Access International magazine here for free! 
NEWSLETTER
Delivered directly to your inbox, International Rental Newsletter features the pick of the breaking news stories, product launches, show reports and more from KHL's world-class editorial team.
CONNECT WITH THE TEAM
CONNECT WITH SOCIAL MEDIA