9 carbon reduction targets from equipment rental firms
By Dan Colombini28 October 2021
With the construction industry striving for Net Zero, we reveal nine of the latest carbon reduction goals set by rental companies. Find out what firms are doing and what targets they have set...
As the race for the construction industry to reach Net Zero heats up, we take a look at the latest pledges from the rental sector to meet their targets.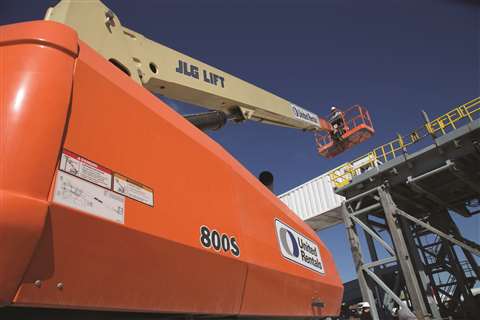 United Rentals
United Rentals' latest corporate responsibility report outlines a heightened focus on sustainability including the tracking and reporting of scope 3 greenhouse gas (GHG) emissions, those generated indirectly such as by customers using its equipment.
United's 2020 Corporate Responsibility Report: 'Forward Together', which covers 2020 as well as activity in 2021, confirmed that this year it has expanded the boundary of its GHG emissions reduction goal to include scope 3 emissions from its third-party haulers.
United Rentals has widened its GHG emissions reduction strategy to include Scope 3, indirect emissions in its value chain.
This followed an external evaluation and inventory of its scope 3 GHG emissions in 2020. In the same year, the company committed to reduce GHG emissions intensity by 35% by 2030 from its 2018 baseline.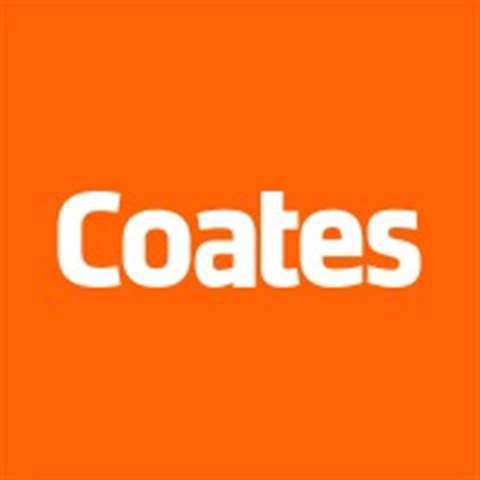 Coates
Coates and Westrac have added interim carbon emission reduction targets to their goal of net zero by 2040 under the new sustainability commitments published by owner Seven Group Holdings.
The targets, which have already been launched internally, will see rental company Coates and Caterpillar dealer Westrac aim for a 30% reduction of emissions from 2020 levels by 2026 and a 50% cut by 2030. Seven Group announced the net zero by 2040 target in February this year. These targets encompass Scope 1 and Scope 2 emissions, which are broadly those generated directly by the business.
Coates' sustainability framework is based on five key pillars:
People: To provide Coates employees with a safe and inclusive workplace, inspire its people to make a positive difference and promote its sustainability profile to attract and retain diverse talent.
Communities: To provide assistance when the community needs it, enhance social licence to operate and leave positive legacies wherever Coates operates.
Resilience: To become a trusted brand in natural disaster management and recovery, enable resilience within its business and help customers build resilience through equipment, services and partnerships.
Eco-efficiency: To reduce waste sent to landfill, enhance energy efficiency and maximise use of renewable energy, and enhance water management through efficiency and recycling.
Greener Choices: To provide its customers with more sustainable equipment solutions, establish circular systems plans for all major products, and leverage IoT/telemetry to reduce carbon footprints.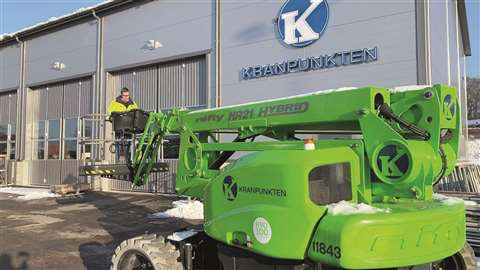 Kranpunkten
Swedish rental company Kranpunkten is using measures including its 'Function Pool' to enhance efficiencies and achieve its aim of becoming 100% climate neutral.
Alternative fuel sources have long been a focus for the Kranpunkten fleet; of the company's 2020 machine investments, 84% were pure electric machines or hybrids. And since the beginning of 2021, Kranpunkten has been using the alternative fuel HVO100 for its machines where possible, a move it says reduces carbon dioxide emissions from relevant machines by up to 90%.
The company now uses HVO100 extensively; it comprises 80% of the fuel used to power its machines.
The firm said that the goal by the end of 2021 is to ensure that 80% of all transports that take place with the help of logistics partners should be carried out with alternative fuels in the tank.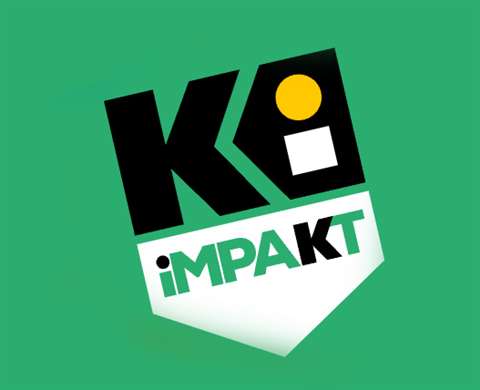 Kiloutou
As part of its wider strategy, Kiloutou in France is promoting its electric, hybrid and by-energy products under the new IMPAKT brand. The branding will be used for 3,500 products in four 'families' covering earthmoving, access, landscaping and tools.
The firm said it was quick to understand that CO2 emissions from its indirect activities – such as the use of its equipment on customer sites - was an essential part of any strategy to reduce emissions.
Indirect emissions represent almost 94% of the group's total CO2 emissions, and 63% of that is equipment used on site. Kiloutou said the new range would help local authorities and private contractors working on low emission, eco-projects.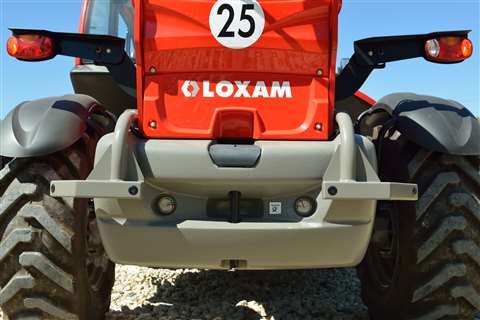 Loxam
European equipment rental company Loxam said it will speed up its efforts to reduce its environmental impact with the unveiling of a new carbon trajectory and a committment to invest significantly in low emission machinery over the next 10 years.
The company will "accelerate its environmental approach by supporting the 'Science Based Targets' initiative" and has now pledged to cut its direct emissions by 50% between now and 2030.
It also plans to reduce by 30% its indirect emissions - which includes the use of its equipment by customers - as measured against a 2019 basline.
In addition, LoxamHune, its Spanish subsidiary, also recently announced that it had again passed two ISO environmental standards. LoxamHune achieved both the UNE-EN ISO 14001 (Environment) and UNE-EN ISO 14064-1 (Carbon Footprint) certifications.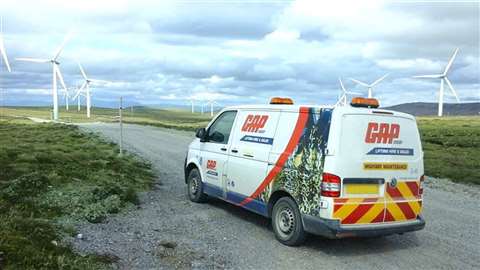 GAP Hire Solutions
GAP Hire Solutions in the UK said it aims to be carbon net-zero by 2040.
The company, which created a Green Action Plan a few years ago, said it was taking steps to reduce its own carbon footprint and was working with its supply chain to provide equipment and rental services to support customers in their own net-zero ambitions.
GAP has produced an Environmental & Innovative Products brochure highlighting its low emission products and said new products were constantly being added, such as the Ecosmart ZERO Welfare Unit developed with AJC EasyCabin.
Speedy Hire
Speedy Hire said it was committed to reaching net zero emissions from its business before 2050 and will later this year set out "science-based targets".
To push its environmental strategy the company has appointed its first Environmental, Safety & Governance (ESG) Director and an Innovations Director, both of whom started in April this year.
Speedy said its main aim was to reduce the carbon output of its rental and vehicle fleet through the use of solar, hybrid, electric and hydrogen technology; "We are working with equipment manufacturers to increase the volume of sustainable products within our hire fleet with this year's capital expenditure budget being weighted towards such products".
Low emission products currently generate more than 25% of Speedy's revenue.
Sunbelt Rentals UK
As part of its goals, Sunbelt Rentals UK has signed up to a leading emissions compliance scheme.
The company said it's the first rental operation to upgrade its fleet with the CESAR ECV Scheme. Launched as an addition to the CESAR (Construction and Agriculture Equipment Security and Registration) scheme in 2019, Emissions Compliance Verification (ECV) is an initiative of the Construction Equipment Association (CEA).
The CESAR ECV scheme enables emissions information about each machine to be easily identifiable.
CESAR ECV displays the machine's engine emission standard as a simple to read colour coded plate, providing a clear reference point for machines working on sites where they must comply with Non-Road Mobile Machinery (NRMM) emission regulations.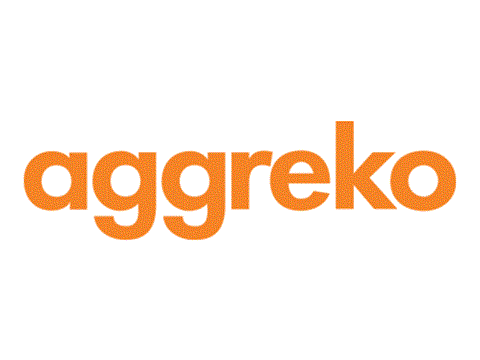 Aggreko
This week, Aggreko launched a Greener Upgrades initiative that will see the launch of new products including hydrogen powered generators and an online emissions estimator.
Greener Upgrades will see the company invest £30m by year end to accelerate uptake of sustainable on-site solutions and new tech.
As part of its wider goals, Aggreko aims to become a Net Zero business across all services it provides by 2050.
To achieve this, we have committed to three major goals in the next decade. By 2030, Aggreko will:
Reduce the amount of fossil diesel fuel used in customer solutions by at least 50%, by offering customers cleaner technologies and fuels that guarantee the same or better level of reliability and competitiveness
Reduce local air quality emissions of its solutions by 50% (this includes all emissions from diesel, gas and other fuels)
Achieve Net Zero across all business operations
Furthermore, Aggreko has announced a £4.5million (€5 million) upgrade of its production facility in Dumbarton, Scotland as part of the above proposals.
NEWSLETTER
Delivered directly to your inbox, International Rental Newsletter features the pick of the breaking news stories, product launches, show reports and more from KHL's world-class editorial team.
CONNECT WITH THE TEAM
CONNECT WITH SOCIAL MEDIA