What role do humans play in the technology revolution?
IRN columnist Andy Wright, CEO of Sunbelt Rentals UK, analyses the thorny question: 'Will machine learning define the future impact of technology?' and concludes there is still a place for the human touch in driving business success.
Human or machine? This is a very interesting question. We live in an age of automation and artificial intelligence (AI), which is driving a quest for greater efficiencies, cost reduction and more consistent and predictable operational processes.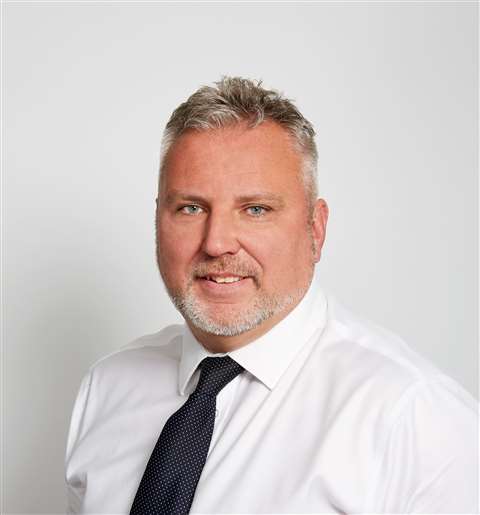 It's a further development of the technology revolution that began in the 90s with the advent of the internet and evolved into the world of social media and the subsequent move towards the digitisation of businesses.
The recent rate of change of technological advancement has been considerable and has easily surpassed the rate of change of other innovations over the decades and centuries gone by.
The difference now, though, is that we are moving into a new era of technology, whereby the machine can 'think' for itself, can learn and evolve and can, in more and more situations, make better decisions than humans, based on its ability to trawl huge data lakes and apply artificial intelligence to self-learning, all the while continuing to improve the accuracy of decision-making.
For example, AI already can and does identify tumours on CT scans better than trained radiologists, which is presumably resulting in more lives being saved. This is clearly something to be celebrated.
How will the technological revolution affect rental?
So, is this new technological revolution a good thing or not? And how does it affect us in the rental sector?
In some respects, it's an irrelevant question because to a large degree the technology revolution is already upon us and I'm sure that many feel that if they don't get on the 'improving your technology' bandwagon then they will be left behind anyway.
There is an unstoppable momentum towards developing new and innovative technology, and there is a thirst for the benefits that this technology can provide.
Looking back, as we traversed through the age of the Industrial Revolution, the innovation and subsequent mechanisation that took place resulted in organisations being able to augment or replace physical labour, improving efficiency within the workplace.
When workers were displaced, the theory went that they would re-train and re-invent themselves and new industries would be born, and this would in itself drive growth in our economies. The reality matched the theory and economic growth was delivered.
Will the technological revolution replace humans?
However, the digital revolution, driven by AI and automation, seems to me to be different. In the quest for ever greater efficiencies and more profitability, the revolution is fast becoming about replacing both physical labour and softer, more cerebral, value-added human activities.
This will likely result in proportionately more jobs being replaced by technology and more jobs being lost than ever before.
The question in my mind, therefore, is this – does the same theory apply as before and do these armies of newly displaced individuals go and create new entrepreneurial opportunities elsewhere?
And alongside that, because AI and automation is now smart enough (and will undoubtedly be even smarter in the future) to replace many if not most human roles, what will be the role of work in the future for many? And what are the long-term consequences for society?
Technology in the rental sector
As we look to the future, what will happen if there is mass unemployment because people have been permanently displaced by technology?
Work plays a significant role in the human psyche; it provides purpose and a reason for being; it provides an income and a way to provide for our families; it creates opportunities for advancement and reinforces success and supports our self-esteem.
Work allows us to have social interaction with colleagues and in general it is good for us. It's critical that we have work in our lives, as it benefits the whole of humankind.
As for those of us that work within the rental sector, there are reasons to believe that we may be less affected than others given the significant level of human interaction necessary in delivering for our customers.
A very large proportion of what we do needs a human intervention to make it happen. Taking an order for a piece of equipment, delivering it and setting it to work on a customer's site reliably requires numerous human 'handshakes' for it to work.
But it will impact our sector and we need to be mindful of this as we create plans for our future and work out how we seek to deploy technology, for the long term, within our businesses.
How can technology improve business?
I think that the positive challenge for us all is to use technology to improve our businesses, but not just by reducing cost, but by also supporting top line growth through value-added, high-quality service delivered by our people.
The combination of both will lead to better margins and returns and ensure that we can attract investment into the sector.
Technology can undoubtedly deliver good as well as not so good outcomes, but the bottom line is this: we should all consider how we, as individuals, can add such extraordinary value when serving our customers, that we can never be replaced by AI or automation.
Technology, at its best, supports our efforts in bringing the human, collaborative touch to business.
Andy Wright is CEO of Sunbelt Rentals UK and an experienced senior executive in the rental equipment sector. His career began in 1989, leading to roles including Managing Director Northern Europe at Aggreko, International Chief Executive of Lavendon Group and Managing Director UK & Ireland at Speedy Services.
Click here to read his previous column on the differences between a leader and manager.
NEWSLETTER
Delivered directly to your inbox, International Rental Newsletter features the pick of the breaking news stories, product launches, show reports and more from KHL's world-class editorial team.
CONNECT WITH THE TEAM
CONNECT WITH SOCIAL MEDIA