The Appleton column - A capital idea
By Helen Wright23 June 2016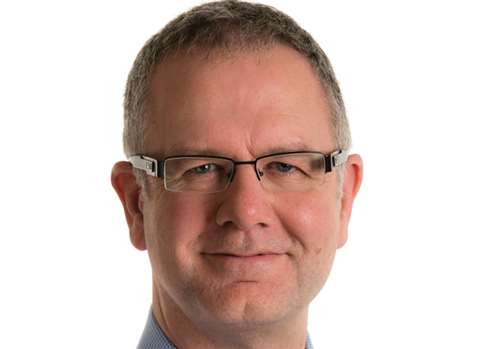 Capital Expenditure (capex) levels (principally spending money on equipment assets to rent out) across the rental industry have been increasing again over the last couple of years.

The industry typically spends huge amounts, proportionate to revenues, on capex, so it's clearly an important thing to understand and to get right. So what drives capex and what are some of the things to think through when making capex judgements?

A casual glance at the amount of money spent by any mature rental business over a ten year period will show that there are tremendous fluctuations from year to year. A rental business, depending on its area of focus, will typically expect to generate between 25% and 50% of its revenues in operating cash flow (prior to any investment in capex) in a given year.

Operational factors

The other feature of rental businesses is that they are highly operationally geared (jargon for "have a lot of costs that they can't change quickly").

This means that when demand levels and, simultaneously, revenue levels fall, a large part of the revenue fall is felt in profitability and operating cash flow (because a higher proportion of the cash coming in is being used to pay unavoidable costs).

When this kind of (sometimes quite modest) fall in demand happens it makes no sense for the rental company to invest in capex at the same rate because (a) they have less cash coming in to support this and (b) the demand level means that they probably have excess equipment and would rather think about selling excess equipment than buying new stuff.

For this reason the "free cash" (gross operating cash less capex) of rental companies tends to increase when markets are tough and stay level or increase when markets are improving.

For the equipment manufacturers these periodic corrections can be a nightmare. If a rental company had revenues of €500 million one year, producing €150 million of operating cash flow which then got used to support €100 million of capex, they would be a great customer for the manufacturers.

However, if their revenues the next year fall by 10%, it is likely that their operating cash flow (pre any equipment disposals) falls to circa €110 million and their capex to (maybe) €50 million.
So in this, not untypical example, a 10% reduction in end market demand for the rental company gets amplified to a 50% reduction in demand for the manufacturers – a five times multiplying effect.

Market crash

In 2008, rental market demand in the developed economies fell by between 15% and 30% and, unsurprisingly, the manufacturers saw this end-market decline amplified to the point where their market almost dried up completely. We came very close to seeing Armageddon conditions in our industry in many parts of the developed world.

The challenge for the manufacturers, it seems to me, is to resist the urge to oversupply the market in good times, as this will likely only exaggerate the scale of their downturn when the end market goes through its next cyclical downturn (which it always does).

For the rental businesses the aim is to always maintain a fairly balanced age profile of fleet (although the peak and trough nature of their purchasing behaviours makes this tricky), so that when downturns come cash flow can be topped up by disposing of the excess older fleet which, by then, will be sitting at low residual values.

This, of course, depends upon there being an active global used equipment market and this was something that also dried up in 2008.

The capex behaviours of the past have much to teach us about the potential industrial risks of the future. The question is "how well do we learn our capex lessons?"
This is a feature from the June 2016 issue of IRN. To read the full article, with extra images and information, subscribe to the magazine: http://www.khl.com/subscriptions/magazines/international-rental-news/
NEWSLETTER
Delivered directly to your inbox, International Rental Newsletter features the pick of the breaking news stories, product launches, show reports and more from KHL's world-class editorial team.

CONNECT WITH THE TEAM
CONNECT WITH SOCIAL MEDIA