Telematics and asset tracking: Data-driven change
By Belinda Smart24 March 2021
The transition from reactive to predictive equipment fleet management is driving telematics and asset tracking. Belinda Smart reports.
Demand is on the rise for telematics in the construction equipment rental sector and the main drive to cost efficiency is supported by new developments that enable machinery and assets to be managed far more predictively than before, with suppliers offering telematics and asset tracking as a diagnostic and cost saving tool rather than an asset location play.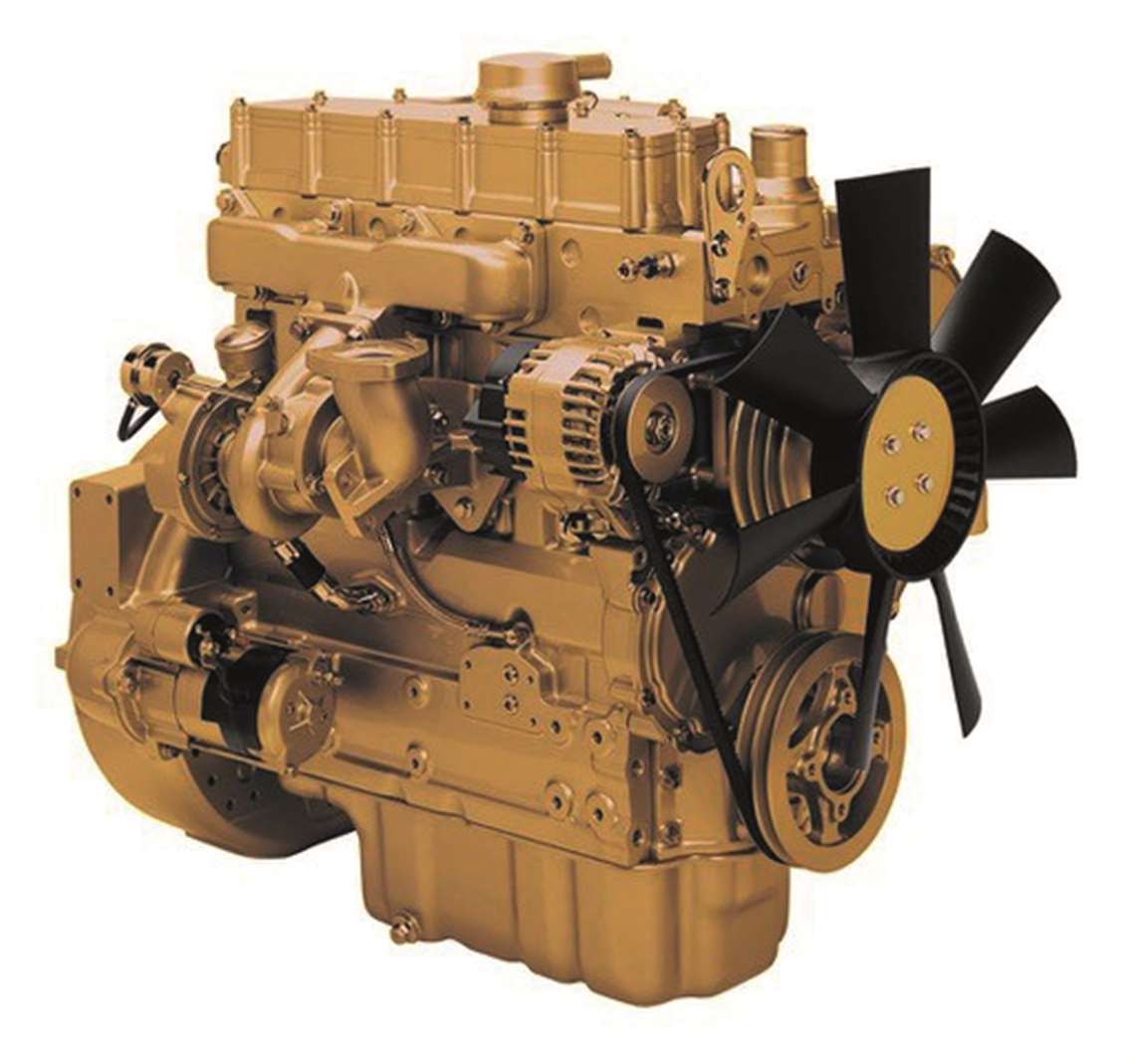 Investing for ROI
Jamaal Crayton, Senior Digital Strategist at Caterpillar, sums up the challenge for the rental sector. "Rental houses don't make money when a machine isn't working, and that calculation includes a lot more than breakdowns and maintenance downtime. Every piece of equipment in a rental fleet has unique needs, schedules and use rates that need to be managed to optimise Return On Investment (ROI) and telematics are the key to reaching that goal."
"Owners need to know where their equipment is and how it's being used. That ensures accurate billing for time on rent and provides the data to support efficient maintenance management. Telematics technology enables proactive problem solving to schedule maintenance and take on repairs in real time to ensure assets are always operating at peak performance."
To achieve these outcomes, telematics has evolved rapidly in recent years, way beyond its early iterations as a GPS location device. Caterpillar's three digital services packages reflect this trend and are offered in a rising hierarchy of scope. The first is the Customer Portal package which includes fleet tracking, parts ordering and 24/7 service scheduling.
The fleet management offering includes features such as daily monitoring, asset location, on-site asset management, and maintenance alerts and scheduling. The second Health and Operations Monitoring package has additional features, including customised alerts, maintenance scheduling and remote troubleshooting from internet connected devices. Extra to those offered by the Customer Portal are features such as application specific health monitoring, productivity monitoring and reporting functions.
The third Predictive Maintenance package provides 24/7 access to data to give managers an overview of every asset in their fleet. It uses predictive analytics to allow preventive action to be taken before problems develop. Its capabilities include asset health analytics, dedicated fleet manager, fleet management consulting and engineering support.
Crayton says Caterpillar's latest offerings build on simple data collection to offer "instant data on key engine parameters." The result, he says, is predictive and preventive maintenance.
"The next generation, which currently is under intensive development, will apply real-time data collection and communication to the whole machine including the engine, hydraulic and electrical systems, and operator inputs and responses," he says. "Ultimately, this data will be used to completely optimise machine performance, up to and including remote operations with or without operator input."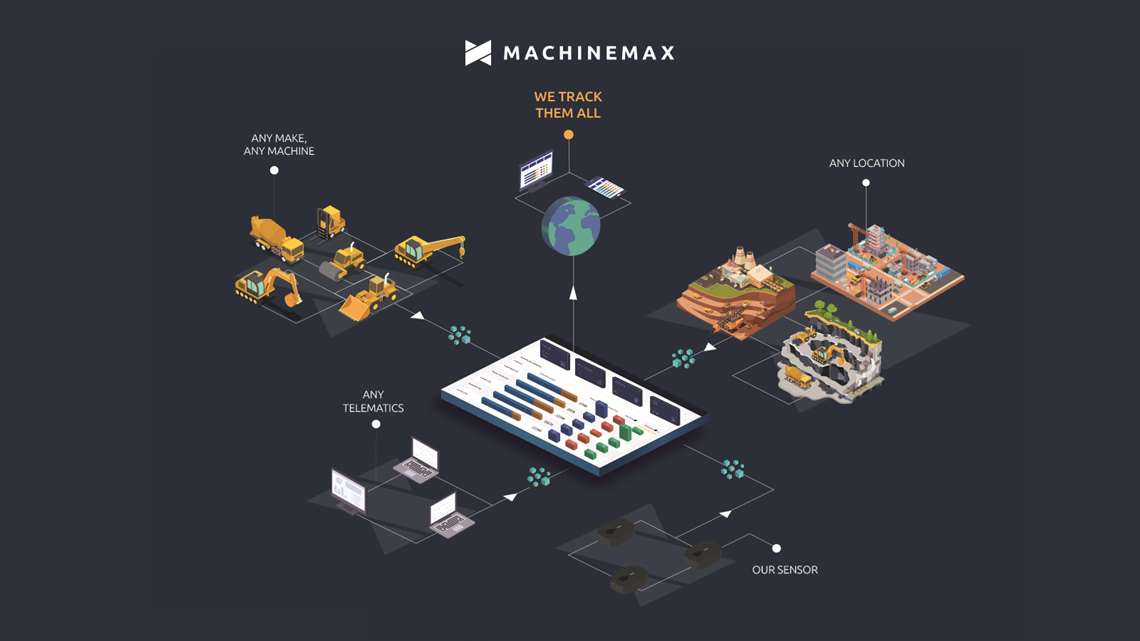 Mixed equipment fleets
UK company MachineMax's has released a new Rental Equipment Management Platform. Business Development & Strategy Manager Jennifer Thomson tells IRN one of the new product's most important features for rental is that it removes the complexity of connecting mixed fleets with machines from several OEMs.
"Many of these machines will have OEM provided telematic solutions and platforms, which are great, but result in a large variance in data metrics and definitions, making it an onerous task to get an overview of the whole connected fleet.
"This is the case for equipment with telematics, but a significant proportion of construction equipment has no telematics, leaving a gap in visibility. The way we solve this is by consolidating all of the existing OEM and third-party telematics into a single platform for the connected machines and provide a wireless sensor for the unconnected machines."
Thomson says another advantage is quick access to data on site. "Often, when a piece of rental equipment is on a customer's site, the customer requests access to the machine data and it becomes quite a complex task piecing together where the asset is and how to provide that data in a timely manner so that the customer can use the data to improve operations.
"We have addressed this in two ways, firstly we have integrated to rental management solutions so that at any given time we know which machine is where, and secondly we provide customers with access to the platform or API data for every machine the rental company is providing them."
MachineMax's recent white paper 'How Telematics Can Improve Equipment Efficiency' cites factors with the biggest impact for rental as: utilisation, idling time, fuel consumption, location, and operating hours. "Our customers, across all industries, have used these metrics to identify patterns in operational inefficiencies including too much equipment onsite resulting in under-utilisation, incorrect equipment used for the job resulting in lower productivity, ineffective site layout resulting in idling and excessive travelling, suboptimal operator behaviour resulting in dangerous, and inefficient utilisation."
Effective tracking of CO2 emissions and fuel are also increasingly critical. "By tracking CO2 and fuel data, not only can you report on the emissions, you can improve them by monitoring idling periods, optimising driving routes, and improving operator behaviour."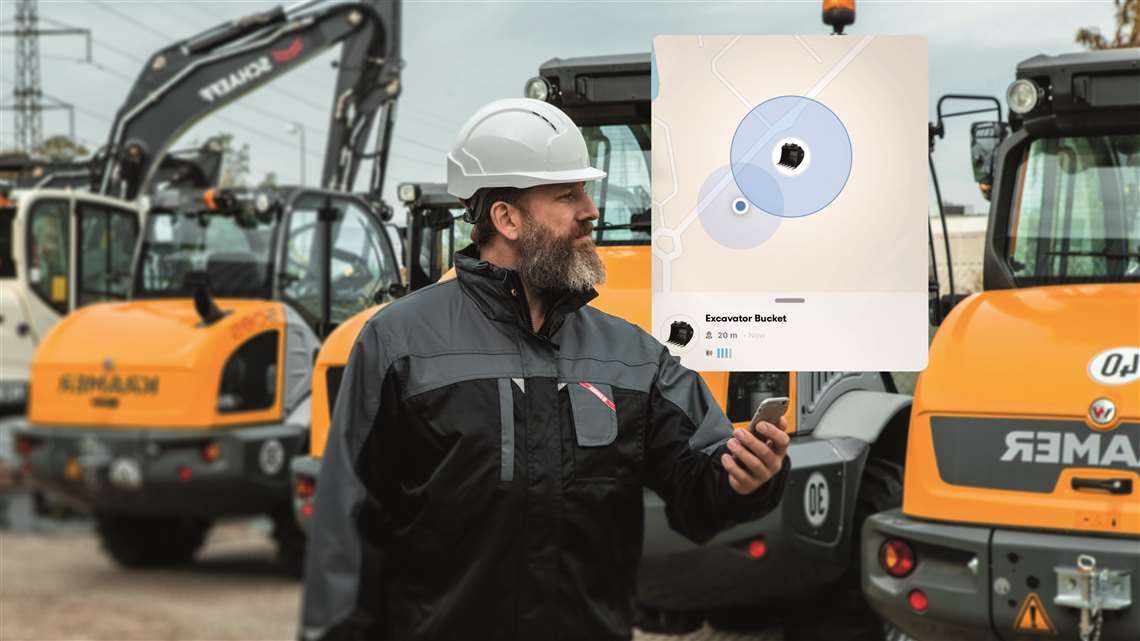 Small device, big savings
In early March, Trackunit launched Trackunit Kin, a new tag that enables connectivity and tracking of all non-powered construction site assets. The device means lost attachments such as buckets can be quickly tracked and recovered.
Soeren Brogaard, CEO at Trackunit told IRN Kin enables onsite machines and equipment to be tagged and connected, tracked and managed using a single and easy-to-use application. The tag is described as a "game changer" in eliminating downtime in construction.  
The Bluetooth 5.2 enabled Kin connects to the Trackunit RAW (TU600) installed network of devices via the Trackunit Go app, which can be very installed on a mobile device. Kin can be ready for use within one minute and at 53mm X 35mm is a compact and robust device that can be attached to any small, medium or large sized asset with something as simple as glue or a zip tie.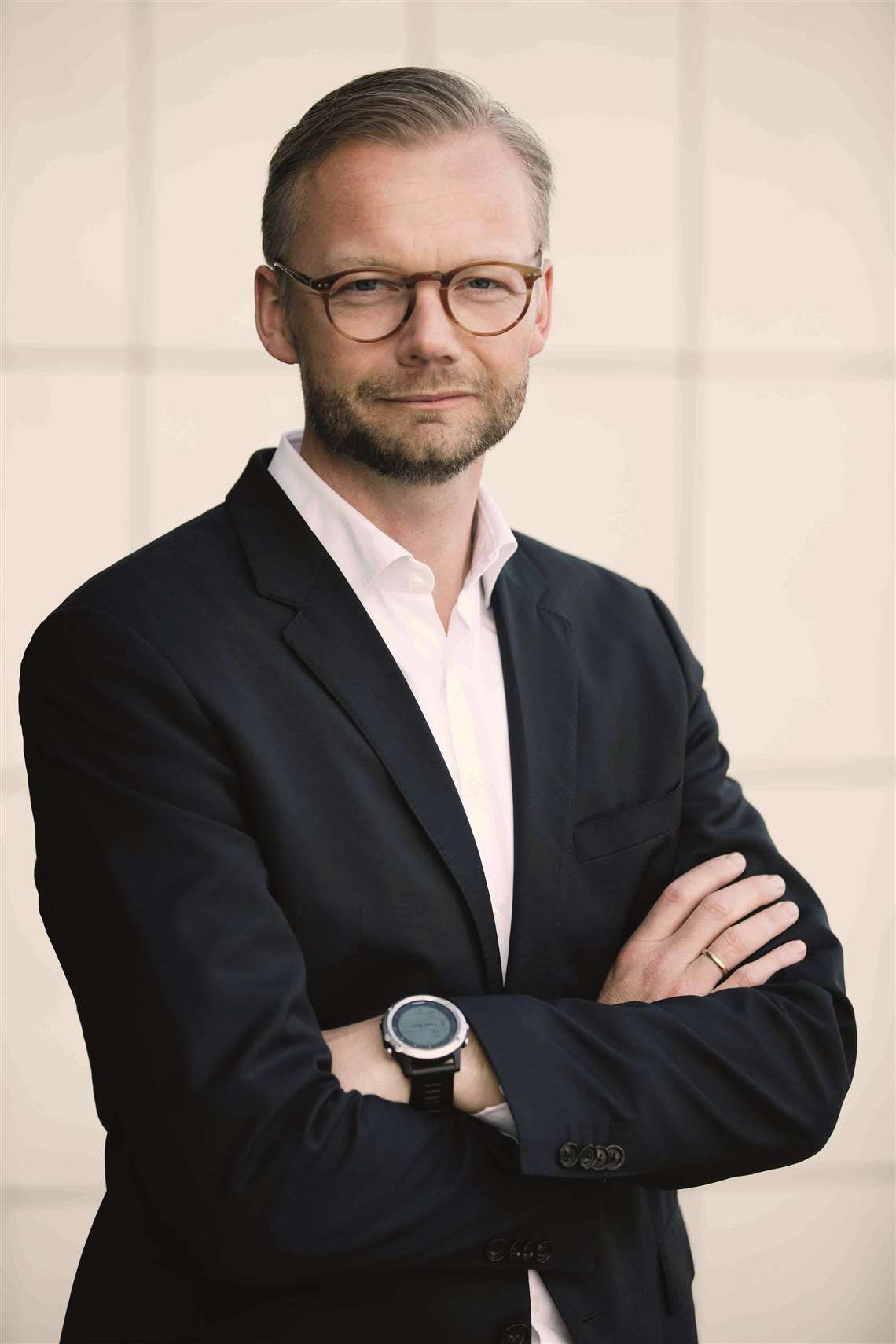 Trackunit says that the major benefits of Kin include site productivity and cost savings, with up to one third of all annual tool purchases the direct result of theft or loss, with only one fifth of lost equipment ever recovered. 
"OEMs, rental companies, fleet managers, foremen, operators and users now have a data platform offering real-time meaningful intelligence on equipment and accessories. Kin users will be able to precisely locate and identify attachments, accessories and tools quickly and easily."  
"As well as locating and managing attachments and other non-powered items, Kin also presents rental yards with revenue opportunities because it can track and identify under-utilised assets," he said.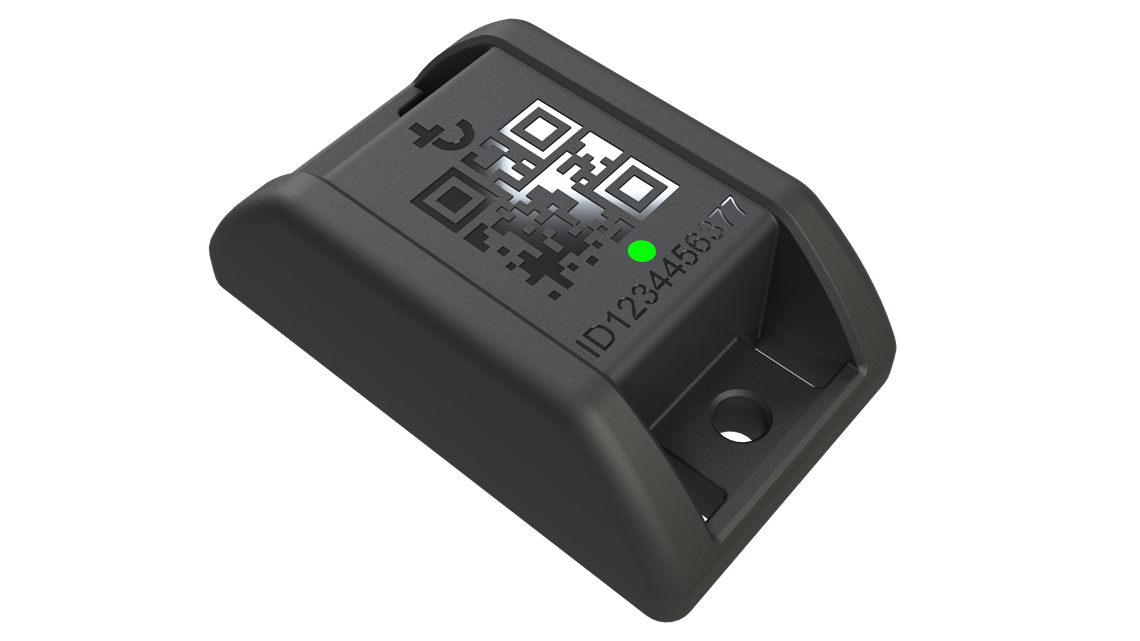 The Kin tags will have a phased rollout of features that include: Find my asset, which use the mobile app anywhere on site or in depot to locate an asset, an LED indicator that identifies a specific asset by activating the LED on the tag, and the correct 'attachment to machine' pairing.
At a Kin online preview for media in late February Brogaard confirmed the next phase for the product would be third-party tagging, "so a customer's tags from Hilti for example will at some stage in the very near future be discoverable by Kin".
Software service for mobile assets
Spartan Solutions co-founder and CFO John Glen says the company is responding to the evolution of demand for telematics, which is "when data integrates into logistics, service and customer management processes."
The company's software as a service (SaaS) package Prophes is launching to the European rental market in 2021 and will work with its Phalanx Enterprise Mobile solution to bring what Spartan describes as "Asset Performance Management (APM) capabilities" to rental companies.
"APM incorporates the capabilities of data capture, data integration, data visualisation and predictive analytics to improve the reliability and availability of physical assets and the productivity of logistics and service technicians", says Glen.

Prophes was initially developed for the energy sector, "and we have used our 15 years of experience in equipment rental to adapt the solution for mobile assets such as generators, compressors, boom lifts and excavators," he says.
Covid-19 has triggered new thinking about where telematics can go next, he says. "Rental companies are now focussed on customer satisfaction as the primary business driver. Simultaneously, the pandemic's impact means doing more work with fewer people, and there is a strong focus on reducing operating costs."
A cost-constrained climate makes the case for "affordable cloud-based solutions like Prophes and Phalanx to improve service and reduce unnecessary equipment maintenance," he says. "Equipment rental companies need to harness telematics data to improve customer service, reduce unnecessary maintenance activity and increase equipment utilisation."
Prophes automates actions based on business rules that combine equipment history and status with customer and order data. And he says learnings from the system can be used on an ongoing basis to develop algorithms to predict and prevent machine failure.
"The application of always-on AI algorithms to automate equipment rental operations" is a new frontier in the services that rental companies provide, for example to improve service by alerting customers when equipment is incorrectly used, or to reduce turnaround time by auto-receipting when equipment is in the receiving depot's vicinity."
While AI-powered Asset Performance Management has historically been too expensive for use in the rental sector, Glen says feedback on Prophes has been positive, and "the rental market is ready for a cost-effective, cloud-based predictive analytics solution."
Affordable telematics systems
Affordability and cost-effectiveness were top of mind for US company DPL Telematics when it released the AssetCommand Max Tracking System in November. The system offers wireless monitoring and remote tracking of off-road equipment, as well as over the road trucks. Described as a durable, rugged device comprising internet-based software and mobile app, it tracks runtime, trips, geofences, curfews, rollover and service schedules and can enable assets to be remotely disabled if required.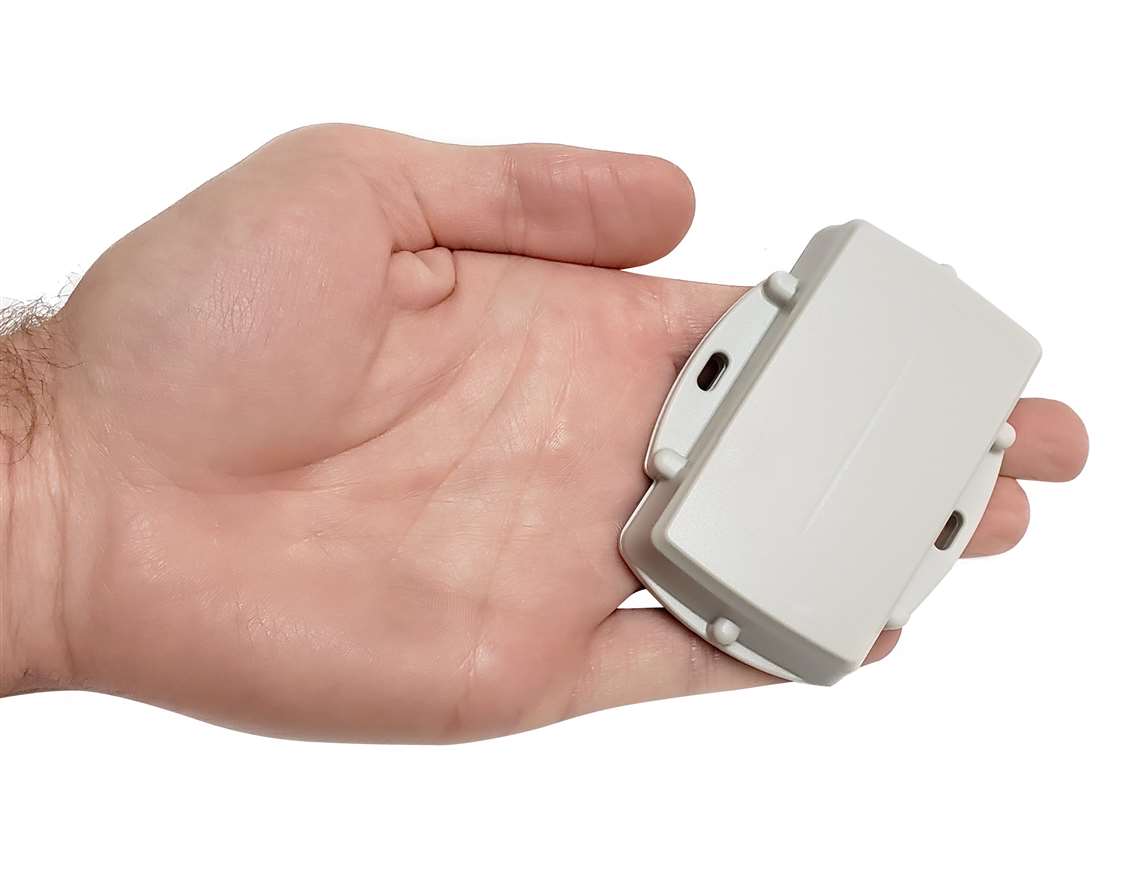 Other features include asset immobilisation for safety, theft or nonpayment concerns and tilt and rollover detection as well as a discreet design that means it can be hidden inside or under assets.
Tony Nicoletti, VP of Business Development at DPL, said the device responded to demand for "an affordable, quick installing telematics solution that goes a step beyond just the minimum of runtime, mileage and location."
AssetCommand's release builds on the 2019 launch of DPL's AssetView Mini Tracking System, a small, portable wire free GPS unit that reportedly takes seconds to install. Measuring only 8.3 cm long, it can be hidden easily and has proprietary Adaptive Tracking technology. This increases its reporting frequency when movement is detected and automatically reduces it when stationary, helping prolong battery life.
Nicoletti says the AssetView Mini's small size and ease of operation have proven popular with customers. It's available through a monthly subscription with the option to deactivate and reactivate as needed without penalty, "which is ideal for seasonal or demand-based usage."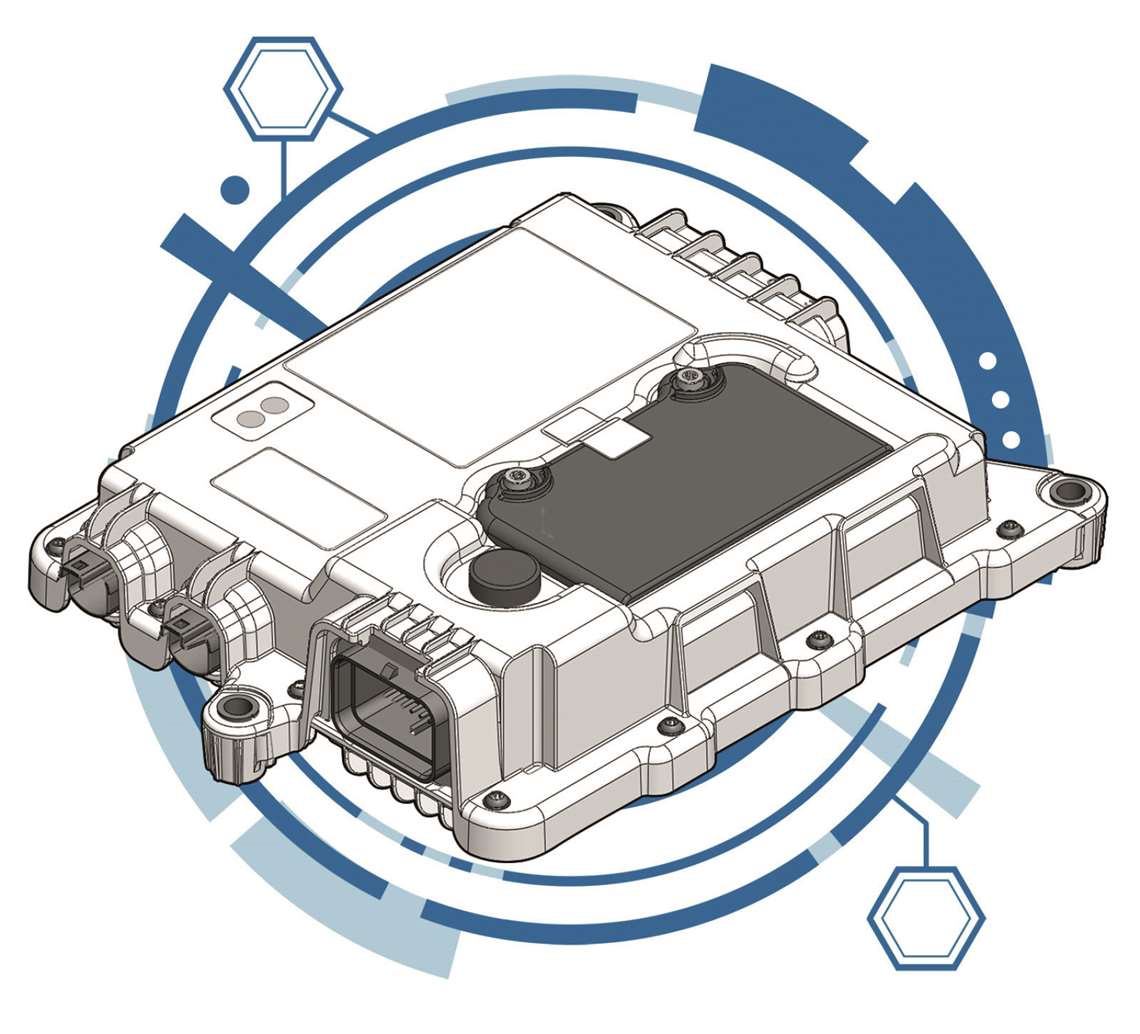 Telmatics as a diagnostic tool
MEWP company Haulotte has launched its own telematics solution, Sherpal, for rental companies, equipment owners, and service managers.
Christophe Lacaze, Haulotte Operational Marketing Manager, tells IRN Sherpal was built in response to customer feedback and is "a big departure for Haulotte" building on telematics' roots in GPS location to now offer a fully diagnostic tool.
"Sherpal hardware connects to the CAN-BUS of the machine to capture valuable information and relays machines' operational status in real time. It can also analyse engine and battery performance, as well as the root causes of fault codes, even providing solutions to those problems," says Lacaze.
"It offers remote access to machine data and gives an overview of the status of assets, using an on-board GPS system to locate machines in the field. Features include an interactive map that allows customers to track a specific asset or gain an overview of the entire fleet."
The device is also a timely complement to new generation Stage V electric machines, he says. "Batteries can be very costly to replace, and Sherpal's dedicated feature for battery management and maintenance responds to this need. Sherpal also monitors and manages the performance of diesel particulate filters (DPF) which can be costly to replace.
Lacaze says Sherpal is of particular use in planning technical teams' travel and ensuring more effective call-outs by precisely identifying issued, and the actions or parts required before planning an on-site repair.
For rental companies, the 'timefence' function enables the monitoring of non-contractual use of the machines, with an alert sent if the equipment is working outside of the defined time frame, allowing the equipment owner to charge according to actual use. "This allows you to determine on which day a machine can be used. If the end user does not respect the contract, the rental company can be made aware of this. This is one of the ways in which Sherpal offers good return on investment," says Lacaze. "It can even generate extra revenue for rental companies."
An important feature of Sherpal is the API (Application Programming Interface) which enables users to collect data and utilise it according to their business needs.
Financial challenges triggers change
As industrial Internet of Things (IoT) becomes more highly integrated into connected worksites, US based ZTR Telematics Solutions last year unveiled its Access Management solution at Conexpo and more recently complemented its T-Series Bluetooth tagging with two new gateways for use by rental yards and jobsites.
For rental yards, the G200 fixed gateway provides last-seen location on tools, has continuous surveillance of tagged assets and provides accurate inventory. The G210 portable gateway for jobsites automatically surveys assets, providing insights on tool inventory, shows last location of storage units and enables tool tracking.
Meanwhile the company says its ZTR IPAF compatible access management solution is helping companies to improve safety, productivity and profit. Benefits include easy access granting to authorised machine operators, reduction of safety incidents, lockout equipment after hours or for maintenance, and enabling pay-per-use revenue streams.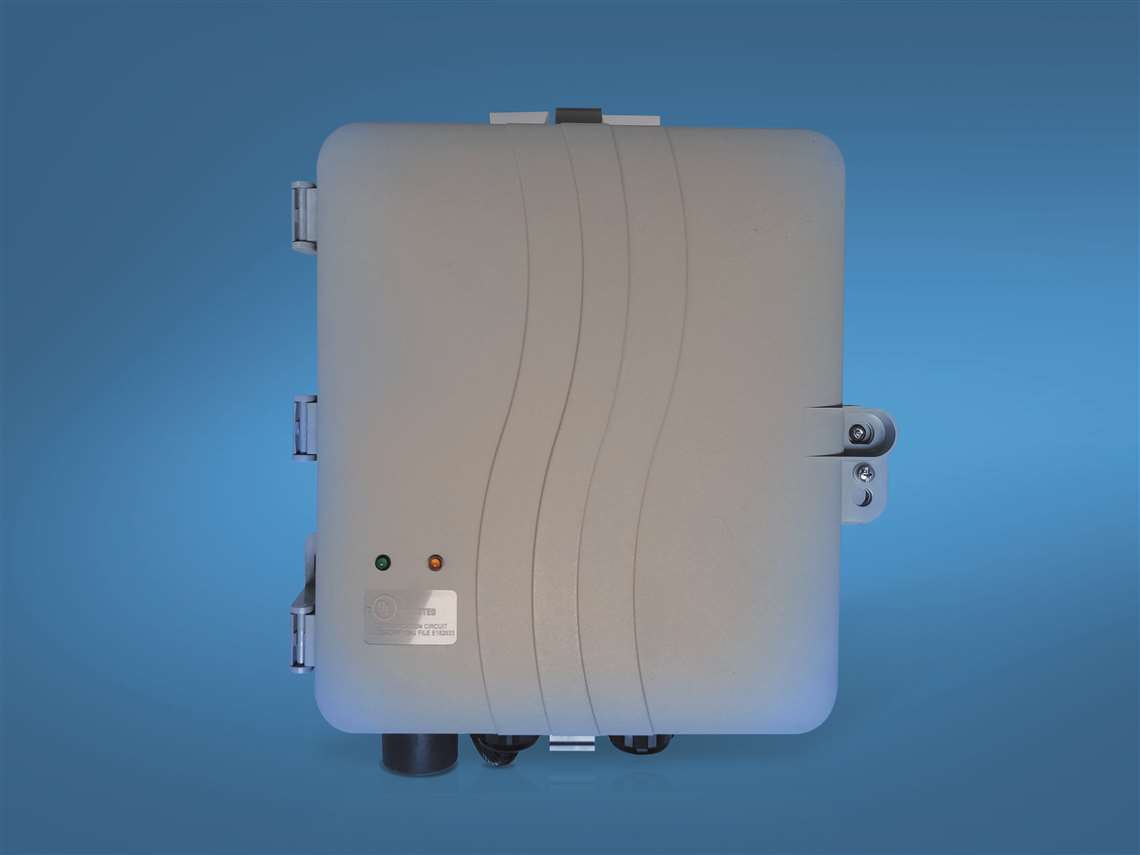 Lars Reehorst ZTR Regional Director, EMEA, says enhanced machine data and control is a new frontier for telematics and asset tracking. "The telematics industry is going beyond simple monitoring and moving faster toward configuration and control, not only to understand what's happening, but to control it, predict it and serve customers with remote or hands-off protocols."
"The impact of Covid-19 has continued and sharpened the market's appetite to be more productive and profitable, and companies are looking at ways to digitise their business, for all customers in the value chain.
"In response, technology adoption is accelerating significantly. Even though some businesses may be limiting capital expenditure and real financial challenges exist, the appetite for innovation, to adapt, and survive must outweigh any tendency to resist the realities of our 'new normal'."
NEWSLETTER
Delivered directly to your inbox, International Rental Newsletter features the pick of the breaking news stories, product launches, show reports and more from KHL's world-class editorial team.
CONNECT WITH THE TEAM
CONNECT WITH SOCIAL MEDIA