Technology in operator training
AI hears from two of the leading voices in aerial platform training, IPAF and Serious Labs, and finds out what technology holds for us now and in the future.
As with most things, training courses were immediately impacted by Covid-19. A partial solution has been digital communication, as vast numbers in the access industry have taken up eLearning options, rather than travelling to training centres, as they would have done previously.
The International Powered Access Federation (IPAF) introduced eLearning when the idea was in its infancy. That foresight has provided opportunity for many operators and MEWP managers in lockdown.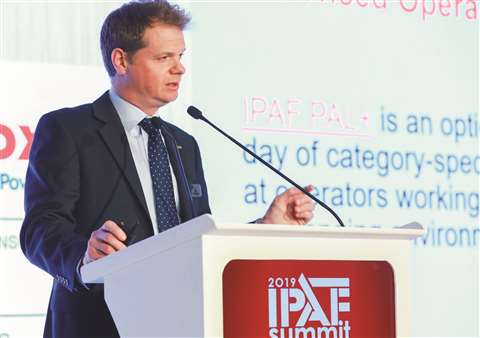 Giles Councell, director of operations at IPAF, explains, "The way people are learning is changing. We introduced eLearning four or five years ago, and now, with a situation like Covid-19, we have seen a massive uptake in it. The eLearning numbers are eight times higher than the amount we were seeing in March."
Now that the industry has started along the remote learning path, it seems unlikely there will be a return to the accepted rule that all training must be done in a training centre. IPAF is also holding a range of webinars, one of them being directly related to training, entitled, 'The future of safe learning'. It was held 15 July and looks at how Covid-19 has impacts training and learning in and beyond the industry. A recording of the webinar is available to view on the IPAF website.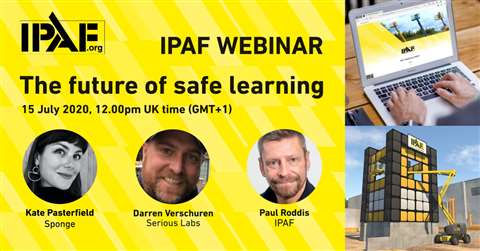 "One of the elements of those presentations, is how technology can aid learning in the future," says Councell. "It's a massive opportunity for the industry and we are glad that we invested in eLearning when we did."
Opening up
In reaction to Covid-19, IPAF has extended the time PAL Card holders have to renew their cards, once they have expired, by 90 days. But IPAF is encouraging them to carry out the theory online, rather than waiting for the opportunity to visit centres, which are now up and running but in a very limited way. And Councell believes centres won't return to normal service for some time. (The Powered Access Licensed-Registration (PAL Card), is the official identification from IPAF that demonstrates operators have passed their IPAF operator course).
On the subject of test centres opening back up, Councell adds, "It's not back to normality, but it's moving in the right direction, we see an increase week-on-week in training numbers. We don't know what the 'new normal' numbers will be, but we are not envisaging going back to previous numbers until the end of this year."
Another candidate for online options, apart from renewals, is the MEWPS for Managers course and PAL+, an optional course aimed at operators working in higher risk or challenging environments. As Councell explains, the technology also lends itself to a wider range of topics, including courses covering loading and unloading and harnesses, among many others. Any course with a theory element is eligible.
IPAF is also employing facial recognition to its eLearning modules. The technology monitors the trainee's face using their computer's web cam. "If the programme senses that your face is not recognised during the session, it will flag up that no one is there."
And it ensures only the trainee under assessment is able to undergo the eLearning. The technology has been deployed as a security measure on the MEWPs for Managers eLearning course since 2019. Now, it has been modified for its eLearning operator theory training. It gives training centres additional flexibility and confidence to offer distance learning as an alternative to sessions in the classroom. "We have seen how effective the facial recognition technology is. It was a logical step to integrate this additional security measure into the existing IPAF operator theory eLearning module," says Councell. "We hope the changes will help IPAF test centres deal with any training backlog they may have in helping people gain or renew their PAL Card.
Another recent advance is the introduction of an instructor to online learning, rather than trainees following a software-led course. It utilises Microsoft's video conferencing platform, Teams, that allows the trainer to replicate all elements of the course that would normally be carried out in the classroom.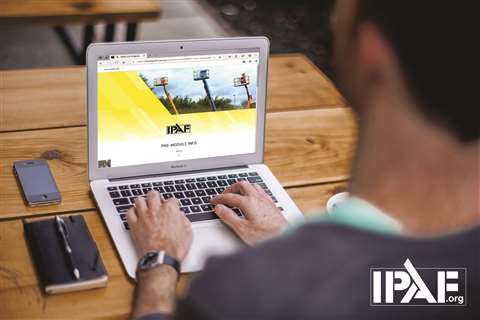 The trainer is also able to interact with the delegates and answer any questions or queries they might have, as well as provide feedback specific to their learning. It has already been put into practice by Nationwide Platforms, the UK's largest access equipment rental company, which collaborated with UK construction contractor Skanska, to carry out the first online courses.
Councell adds, "All our courses have a theory element, and could use eLearning. All those courses could use the Teams element as well. I envisage, that with larger training centres adopting eLearning more, they will have instructors virtually joining candidates. You need the numbers to warrant that level of support but you can find ways of doing it."
IPAF has also been working closely with virtual reality (VR) training, including with specialist Serious Labs and its plan is to approve simulator use, cross industry, from a range of companies and manufacturers.
In a survey carried out by IPAF of its members, there was a keen interest in VR, but only up to a point. "The feeling was it could be used in the training of operators but it we are not ready to test an untrained operator on simulators. So, it could be used for advanced training, verification of competency and renewals."
Hence, the company has been carrying out extensive trials with VR simulation on PAL+ and renewals and Councell believes it won't be long before PAL+ is available with VR simulation.
Serious advances
Jim Colvin, the CEO of Serious Labs, which has been the primary provider of IPAF's VR offerings, sees great potential. "The new realities of Covid-19 will drive more virtual training in a controlled environment. Because of this, there will be a trend towards not only training, but renewals of training in virtual environments as it is more readily available."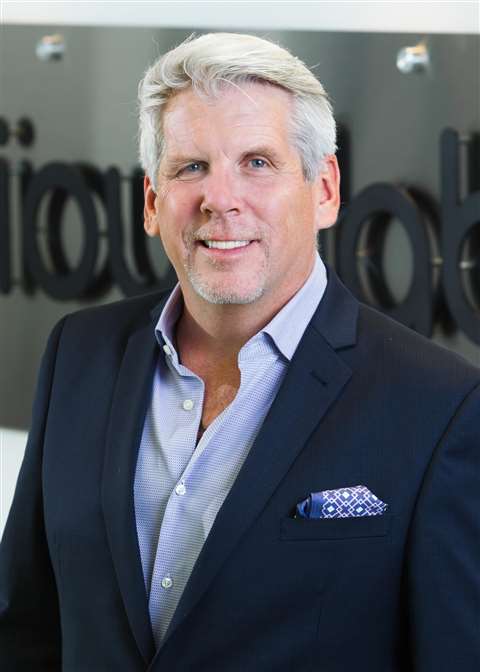 PAL+ training, which can be completed for the first time on a VR simulator, will also renew a PAL Card holder's license for another five years. Colvin believes we will begin to see a faster changeover from classroom training to virtual training due to the pandemic. Prior to Covid-19, industrial and engineering training applications in the VR market were expected to reach $3.8 billion by 2023. "I believe the impact of Covid-19 on traditional classroom training and group instruction will accelerate this adoption, including in the access industry.
"Eventually, some form of a VR headset will be as common as a standard issued laptop and cell phone when an employee is being onboarded regardless of the industry. You'll just download whatever course you're supposed to be taking into the headset, and then you'll take it.
"You can watch him actually taking it from inside the programme, and you can see how he scored and where he may need to improve. Why would we ever go back to a system of classroom training?"
Apart from its work with IPAF, Serious Labs has a range of new offerings, announced in the first quarter of this year. A new airline module for airline maintenance crews, who operate MEWPs, provides advanced training through a simulator that tests the operator's precise positioning and placement of the equipment near challenging curved structures. The 23 task-based scenarios allow the operator to increase risk awareness while developing the operational skills needed to position the MEWP within inches of the aircraft.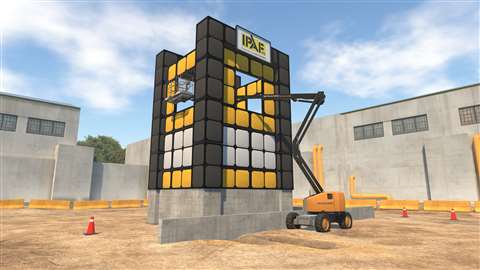 And, at ConExpo in March this year, the company announced its Universal Motion Base (UMB) for seated VR heavy equipment simulators. The UMB was designed as a common foundation for the development of VR equipment simulators such as skid steers, dozers, excavators, backhoes, etc., – as well as for vehicles such as buses and trucks.
The UMB comes standard with an operator's seat, a custom-tuned D-Box actuator system for motion-feedback, and a slide-lock attachment system which is focused on operator comfort during equipment training.
The company is making other major strides too, with US-based chemical company Dow Chemical on the new Serious:XR training platform. The new Extended Reality (XR) collaborative platform is designed to train and assess remote workers for plant, industrial and other types of worksite operations. It allows trainees to conduct practical and emergency operations in a safe environment, while building and assessing employee safety, efficiency and proficiency.
As Colvin concludes the future is open for such technology. "In the future, VR could potentially allow for the remote operation of equipment in a remote environment. There is also potential for it to be used more for planning and development, using the equipment to plan out scenarios or work product- before physically carrying out the work."
He adds, "There is also excellent news on the horizon about self-accreditation and our work with IPAF."
NEWSLETTER
Delivered directly to your inbox, International Rental Newsletter features the pick of the breaking news stories, product launches, show reports and more from KHL's world-class editorial team.
CONNECT WITH THE TEAM
CONNECT WITH SOCIAL MEDIA