Seizing access and rental opportunities in India
Meghraj Singh, managing director of RentEase and president of the Aerial Platform Association of India (APAOI), provides his insight into the market and India's battle with the Covid-19 pandemic.
Meghraj Singh, managing director of access platform rental company RentEase in India, said that the attempt to modernise an access industry has been no easy feat with much of the industry is still dominated by large booms owned by crane rental specialists.
Singh explained about the challenges facing the rental industry in India and the fact that the company, which specializes in boom lifts, scissor lifts, spider lifts and vertical masts, did not sit back and wait for the pandemic to recede.
He said, "It has been a very critical time for this country and has put more strain on our economy. It is impacting India's growth pace and increased joblessness, mainly in retail, hospitality and public transport."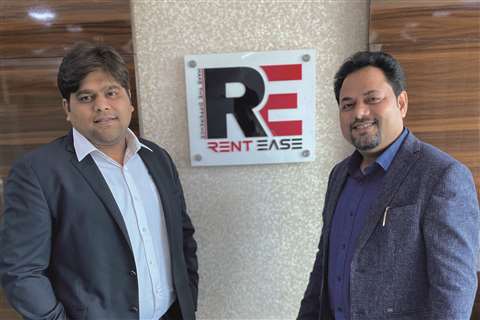 India has faced multiple challenges due to the Covid-19 pandemic with few vaccines available relative to the country's needs, with at least a million people requiring critical care yet only a few thousand ventilators in circulation.
Singh commented about the growing fear in the country of a third wave as the Delta variant spreads., "It is said to be more dangerous than both the earlier first and second waves, and emerging markets have all been affected."
He confirmed that RentEase had been heavily affected as the lockdowns hit utilization levels, following a drop off in projects to the point where utilizations rates were at 63% and much lower than the industry standard of 75%. As a result, RentEase's customers requested to delay their payments.
Singh added, "Cash flow was affected completely, with projects and budgeting being misaligned. Many clients requested us not to raise invoices for the lockdown periods. But a few did agree to make partial payments after we convinced them."
Falling short with India's workforce challenge
One of the most critical problems came from a severe decline in the workforce, as operators returned to their native areas to sit out the pandemic. Another, for example, came from the deterioration of batteries in RentEase's predominantly electric fleet.
Singh said, "While the machines are standing idle the batteries got damaged. You have to incur that cost because you need to replace dead batteries to run the machines.
"We utilized the lockdown period mainly to improve and strengthen our internal working systems, and we searched for other business opportunities. We decided to go digital by developing a customised software with geo-tracking and geo-fencing features on our machines. "
RentEase recently announced that it has become exclusive distributor for Finland-based mast climbing manufacturer Scanclimber, Denmark-based glass handler manufacturer GMV and UK-based MEWP producer Niftylift, in India.
Singh added: "We came out from this situation selling the equipment, other than just providing it on a rental basis. We were affected, but one way or another we have managed and prepared for the future."
Utilization is increasing, as long-delayed projects re-open with tight deadlines for their completion. However, this brings its own difficulties. The situation is exacerbated by the fact that traditionally the India MEWP rental market supplies operators with the equipment, and that has carried through to the smaller units.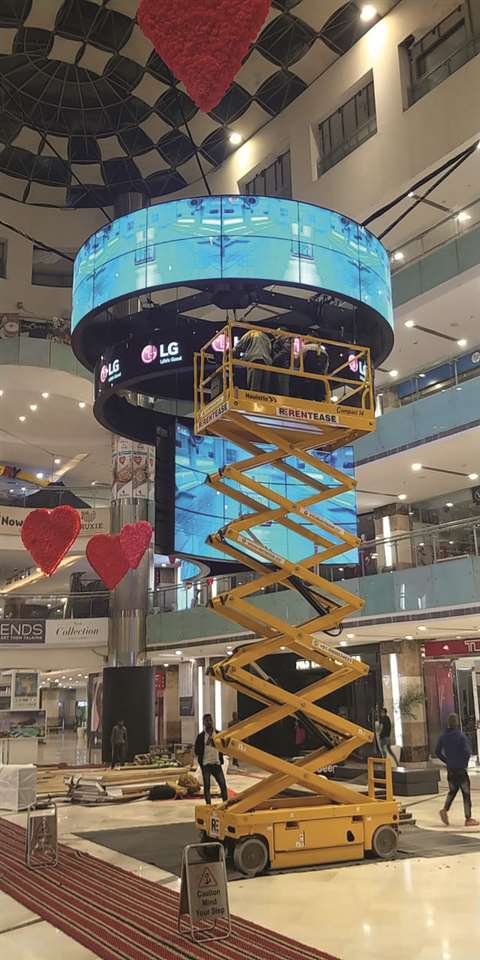 RentEase's move away from general construction
Rentease saw another opportunity during the emergence of the pandemic, namely to change customer expectations around operator provision.
Singh stated, "We started convincing the customers to operate the machines on their own and instead we provided operator training for their manpower. Clients saw the advantages, including the cost savings and the ability to operate the equipment on their own terms."
RentEase's cost saving of this initiative was around 5%-10% per unit. The company is playing its part in more ways than one when it comes to modernising the MEWP sector in India.
RentEase has chosen to specialise at the lower end of the working height spectrum with a majority of its fleet being electric powered, and much of it being bought new directly from manufacturers or their distributors. This differs greatly to 90% of the MEWP fleet in India, which is bought as second-hand equipment.
The approach represents a significant step forward in a market dominated by used equipment and crane rental companies that remain the primary investors in MEWPs, particularly large boom lifts to complement crane-related projects.
Other costs have steadily increased for RentEase by as much as 30%-35%, besides those related to the effects of the pandemic. Customers have become more demanding, there has been an increase in transportation costs on top of greater service and safety expectations.
In addition, meeting the costs brought about by a slowly maturing rental market, RentEase is positioning itself away from general construction and into areas that will become major access equipment users of the near future. These are retail and industrial hubs, among other indoor applications, which will require emission and diesel-free equipment.
Singh explained, "We thought let's create a different segment, a new market for electric fleets, which cannot use a diesel fleet. It is a new era in this industry, and we are winning."
Global shift towards electric and hybrid
The Indian access market is in its infancy and that is likely to remain the case in the short term, even though the percentage growth is high. The country's powered access fleet is looking at a possible 10% rise this year from a total MEWP population of around 10,000 units.
Singh stated that could be followed by 25% growth next year and 35% in 2023, and added, "But there will definitely be a total of 100% growth in the next five years."
This correlates to RentEase's current capital expenditure plans, which will see a 10% rise this year over 2019. This figure is unlikely to be common across the rental industry as the sector comes to terms with a difficult market and the depressed utilization levels of recent months.
The company has around 550 units in its fleet, but that has fluctuated over the pandemic as the company de-fleeted in line with its policy of doing so when utilization rates fall below 75%.
That fleet decrease followed an investment last year of around 160 new units, mainly small electric scissor lifts for its chosen application areas. The total investment brings the percentage of new equipment in its fleet to around 60% to 70%.
RentEase's market leading push towards green equipment, including both electric and hybrid machines, is supported by a new partnership earlier this year in which it became exclusive distributor for Niftylift, a leading manufacturer of hybrid boom lifts in the UK.
It followed a similar arrangement with Scanclimber for its mast climbing equipment.
Singh claimed, "The world is moving to towards hybrid and electric. So we will grow into that segment only. We are not focusing more widely, with super booms or other types of equipment."
On the subject of rental rates, which have been brought down from an already low position, due to the previously mentioned pressures, Singh believes the only solution will come with a more organised and professional MEWP market.
He said, "The access market needs a greater level of professionalism. It needs to come out from its traditional business, with a larger number of specialised access equipment."
The company's unique position in the Indian market is compounded by the fact there are very few specialised access equipment rental companies in the country, beyond the divisions of large international rental companies, notably Manlift, which is part of the Riwal Group.
Singh believes that this situation is unlikely to change any time soon either, "I am not seeing any specialised companies in the access platform sector, it is still a traditional business."
He added that one area of gradual change is in the age of used equipment in the country, "They have started to upgrade their fleets from 20-year-old machines to 15-year-old, then to 10-year-old units."
While this may not seem like a huge step, repayments are higher on younger equipment in an environment of low rental rates, combined with a lack of safety regulations.
Singh claimed that a lack of specific safety standards is holding the industry back, "Once these are in place by the government then access equipment will grow exponentially."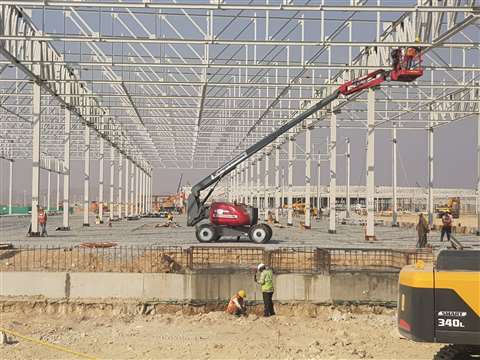 Proposal to set up a Federation to approach India government
However, Singh, as president of the Aerial Platform Association of India (APAOI), is confident that a comprehensive set of safety standards are on their way.
Singh explained, "As an association we have increased the strength of our membership. At the same time we are planning to create a Federation, bringing all the smaller associations around the country onto a single platform. Then we can approach the government bodies and sooner or later government will have to put all these rules and regulations in place."
India's heavily populated country of 1.37 billion means that India's aerial platform industry, in terms of per capita, has the potential to be the size of North America.
Singh added, "I would say it has more potential than North America, but it is geographically too large. So again it needs rules and regulations for rental companies to be able to expand their base locally."
This incorporates a range of factors such as a harmonisation of transportation rules between states, which do not exist yet, with taxes varying greatly and being payable every time a state line is crossed.
One thing is certain, the Indian government has committed to infrastructure spending on a large scale to reach its targeted US$5 trillion GDP, up from its current US$2.6 trillion GDP.
Singh concluded, "I am very optimistic about the future."
NEWSLETTER
Delivered directly to your inbox, International Rental Newsletter features the pick of the breaking news stories, product launches, show reports and more from KHL's world-class editorial team.
CONNECT WITH THE TEAM
CONNECT WITH SOCIAL MEDIA