Rental and sustainability: unpacking the issues
By Andy Wright and Leila Steed30 January 2022
New IRN columnist Andy Wright, the CEO of Sunbelt Rentals UK, says that sustainability, and the ways that it is impacting the rental industry, will be at the heart of his first series of columns.
Question. What's the number one issue at the top of every senior team's agenda right now?
A few years ago, the answer would have been safety or safe working. Today, it's unequivocally the issue of sustainability and building a sustainable business model that meets the demands of the new world in which we all operate.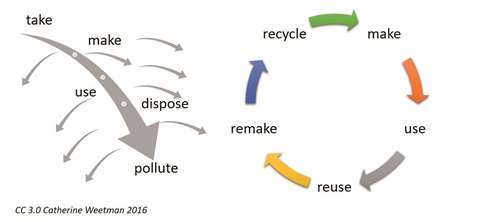 This is the challenge every senior team in every organisation is facing up to.
For our industry safety is still highly important and is, of course, a fundamental component of sustainable working.
But we have made such fabulous progress as an industry in this area, that it's now an expectation rather than an aspiration: without the ability to work safely you don't even get a ticket to the game.
After working in the Middle East for six years, I moved back to the UK at the end of 2015 and was surprised to see the progress that had been made around sustainable power production. This culminated in the first ever fossil fuel free day for the UK soon after I returned.
That, coupled with an increasing focus on sustainability in discussions with clients and contractors across all sectors, clearly highlighted the changing focus in this area.
It was no longer just words and aspirations – everyone wanted to see real action being delivered behind the words.
In future columns I will explore this topic in greater detail and unpack many of the crucial aspects of how and why it's important to develop a sustainable rental company and consider some of the challenges we all face in doing this.
A great place to start, though, would be to agree about what we mean when we talk about sustainability, because its not just about the environment and carbon reduction, as important an issue as that is.
A simple definition of sustainability
There are many definitions of sustainability, but my personal favourite is simply put; 'to meet our own needs without compromising the ability of future generations to meet their own needs'.
This for me is what it's all about. How do we continue to live and deliver today's priorities whilst ensuring that our children and our children's children have a world in which to live successfully and safely, and which leaves them in a position to build upon what we have achieved?
It is our responsibility to ensure that we leave the planet and our society in the best possible position to allow them to do this.
The rental industry has a crucial role to play because it supports many of the factors that are important in delivering a sustainable planet.
Often, people confuse sustainability only with environmental issues and as I have said, whilst the environment and the reduction of CO2 is critical in tackling the climate crisis, there are other considerations we need to focus on to help create a sustainable business model.
In addition to the environment, we need to focus on social and economic issues. Collectively these three areas are sometimes described as the three Ps of profits, planet and people. I will focus on each of these areas in future articles.
Equipment rental: a circular economy
So how does rental help us to deliver a more sustainable world?
To start with - our rental industry is at the heart of the circular economy. The circular economy is a model that seeks to tackle many of the environmental challenges that we face because of the historically linear approach towards industrial activity and work.
This has meant that product has traditionally been manufactured, utilised and disposed of, in contrast to the circular approach of sharing, leasing/renting, reusing, repairing, refurbishing and recycling existing products.
In the circular economy the goal is to keep products in use for as long as possible, an approach that is entirely consistent with the goals and normal activities of a rental business.
It's partly because of this shift in thinking that we can conclude that the outlook for the rental industry is bright, but there are challenges ahead and I intend to tackle them in future articles.
Finally, I would like to emphasise that any ideas, opinions or conclusions that I may draw in writing these articles are shared from a personal viewpoint and do not necessarily represent the corporate view of Ashtead Group plc or Sunbelt Rentals in the UK or North America. I hope that you enjoy reading them.
About the Author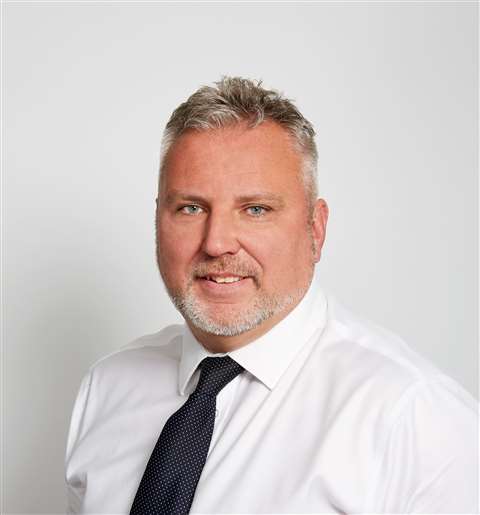 Andy Wright is the CEO of Sunbelt Rentals UK and an experienced senior executive in the rental equipment sector.
His career began in 1989, leading to roles including Managing Director Northern Europe at Aggreko, International Chief Executive of Lavendon Group and Managing Director UK & Ireland at Speedy Services.
NEWSLETTER
Delivered directly to your inbox, International Rental Newsletter features the pick of the breaking news stories, product launches, show reports and more from KHL's world-class editorial team.
CONNECT WITH THE TEAM
CONNECT WITH SOCIAL MEDIA