Regional report: SE Asia
By Thomas Allen18 September 2019
South East Asia – which includes Indonesia, Malaysia, Thailand, Vietnam, Singapore and Cambodia – is a region of promise for the rental sector, with the prospect of large infrastructure projects and shifting labour dynamics giving reason to believe that the rental model will increasingly be adopted.
Grant Keller, Caterpillar Rental Services Manager, Asia Pacific Region, says, "Market indicators suggest a positive outlook with growth expected for the next few years."
Various factors are driving this growth, according to Keller; "Risk mitigation is a big one, where customers don't have a long-term contract to pay off equipment acquisitions – because projects are being awarded over shorter durations – and need equipment to get a job done."
He also pointed to governmental infrastructure projects that have come in the wake of recent elections across a few countries in the region in 2019.
Belt and Road
One overarching infrastructure megaproject that is of course affecting the region is China's Belt and Road Initiative (BRI) to effectively reinstate the old Silk Road trade route between Asia and Europe.
Ma Zhongyi, Director of XCMG's Asia-Pacific Region Sales, says, "Due to the gradual and in-depth implementation of China's BRI strategy in South East Asia, currently, major central enterprises are adopting the asset-light strategy when contracting overseas projects, and more construction machinery is rented locally or on a 'hire-first buy-later' basis.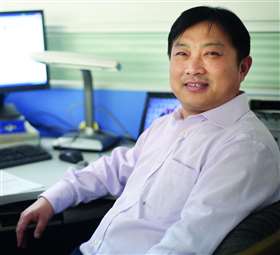 This also promotes the development of local rental industries."
Taking a closer look at the individual countries in the region, Indonesia's rental market is thriving, described by Zhongyi as "relatively mature".
Taeick Kim, Director of Doosan Bobcat's South East Asia Business Team, says, "In Jakarta and nearby territories, there are hundreds of small to middle size rental companies. The companies also sell new and used machines." He adds that the market is enjoying steady growth.
However, the challenge for Doosan Bobcat is that rental companies in Indonesia are not accustomed to the company's brand, and Bobcat's prices are still higher than the popular Japanese brands – a key factor for price-sensitive rental firms.
Meanwhile, the Malaysian market is more focused on heavy equipment than compact machines. Kim says, "The majority of customers tend to own their compact machine instead of renting."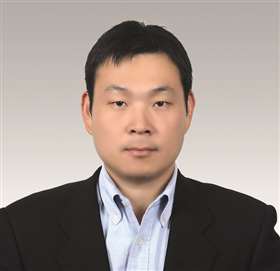 The main contractors prefer to purchase smaller machines and use their own employees to operate and maintain them. They have access to relatively inexpensive foreign labour from places such as Bangladesh, Nepal and Myanmar. Though, those employees often treat the equipment harshly.
As a member of the Commonwealth and close neighbour of Singapore, Malaysia has experienced relatively fast development in the past, according to Zhongyi; "Malaysian merchants also keep close contacts with peers in Japan, Australia and Hong Kong." As a result, the rental market for construction equipment is, on the whole, quite mature.
Zhongyi says that the growth of the Malaysian market is also being helped by infrastructure projects being carried out as part of China's BRI.
In addition to this, "Malaysia has a population of more than 30 million, covering a small territory, so that most of the projects in Malaysia are relatively small, with short construction periods and low costs," Zhongyi says. As a result, contractors choose rental as a more cost-effective strategy than buying large quantities of equipment.
In Thailand, where there are a lot of small rental companies, "the market has been growing in recent years," according to Zhongyi.
This growth, he says, is driven by an influx of second-hand equipment from Japan and other countries where construction machinery is highly developed.
Remarking on Singapore, Zhongyi says there are a lot of rental companies there, and "when an economic downturn occurs, several projects will kick off to boost the economy".
Although the construction market in Cambodia is particularly hot this year, rental is not so strong. Zhongyi says, "There are many Chinese-funded enterprises locally, but most of their equipment is purchased and rarely rented. Currently, only a little road machinery of XCMG, such as road rollers, is rental."
Neither is rental particularly strong in Vietnam, according to Kim, and those rental companies that do exist are focused on larger equipment, but the market is believed to have great potential.
Challenges and trends
Considering general challenges and trends in the South East Asian rental market, cheap foreign labourers employed in some countries have a reputation for taking little care of machines when using them. Indeed, Keller singled out machine damage as one of the main challenges for rental in the region – along with timely rental payments.

This should change, though, as the market matures. Keller says, "South East Asia is a developing region and the Cat dealer network continues to work closely with customers to understand their rental needs. As the area matures, customers will be looking for a one-stop rental services type solution provider."
Another issue with labour is that it can be difficult to source skilled operators, which is a problem particularly in Malaysia, according to Zhongyi. Part of the problem is poor accessibility to job sites; "Due to poor infrastructure in rural areas, operators are not necessarily willing to travel outside of cities to work," says Zhongyi.
There are also geographical and cultural challenges: "There are differences in equipment approvals, holidays and customs between the states of Malaysia, and West and East Malaysia are separated by ocean. These hinder the development of equipment rental," says Zhongyi.
He is hopeful that the influence of Chinese equipment in Malaysia will grow, taking market share from the Japanese, German and US brands that have been dominating the market with their second-hand machines.
"It is believed that with the development of the times, the Malaysian government will issue regulations on the abandonment period of machinery, and new equipment from China will gradually replace the second-hand equipment from Japanese, European and American brands," says Zhongyi.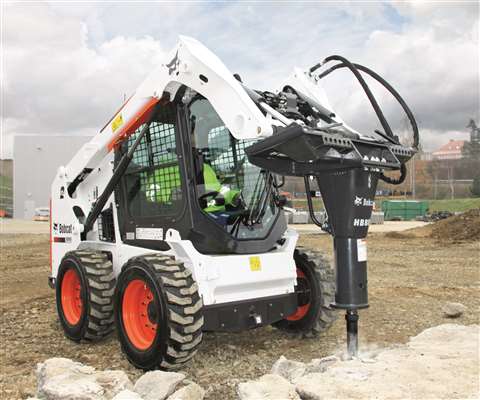 Indeed, one particularly significant characteristic of the South East Asian rental market is the influence of Japanese companies, as has already been touched upon.
A lot of major development projects being carried out in the region are being funded by foreign investment, often from Japan, as well as China and the US. Generally, Japanese-funded projects are handled by Japanese overseas development companies, which use Japanese rental companies or Japanese machines, according to Kim.
"We have seen and experienced that Japanese manufacturers are passionately and strategically cooperating with Japanese rental companies that are owned by Japanese investors or through joint ventures," says Kim.
The competition among the various players to promote and develop the rental model in South East Asia is a sign that the region has untapped potential.
Japanese influence
South East Asia is an attractive growth opportunity for Japan's big four rental companies – AKTIO, Nikken, Kanamoto and Nishio Rent All. Each has been establishing operations in many of the region's states, for a mix of reasons and in a variety of ownership structures, including joint ventures, wholly owned subsidiaries, and minority and majority ownerships.
There is a similarly wide range of products, from standard construction equipment rental and aerial platforms, to forklifts, cranes and events/exhibitions rental.
It is perhaps Kanamoto that has been most active in recent years. Since 2015 it has established new joint venture companies in Indonesia, Vietnam, Thailand, the Philippines and Malaysia. It is also now pushing long-term rentals of very large mining and quarrying equipment in China – as we reported in our July-August issue.
Although many of the rental subsidiaries in SE Asia are modest in size, some are significant, such as AKTIO's business in Thailand, which has nine locations and more than 400 employees.
By investing in the region, the big four hope to benefit from the high levels of infrastructure investment in the region. They also 'de-risk' their businesses
by diversifying beyond Japan, although that remains a longer-term aim rather than a current reality. These new markets are also the perfect way for Kanamoto to redistribute its used fleet from Japan, either through sales or by using then in the subsidiaries' rental fleets.
Some are also expanding beyond Asia Pacific. Nishio has two significant rental company shareholdings in Australia – including aerial platform specialist Skyreach – and AKTIO created a joint venture rental and sales company in Bangladesh in 2015.
Below is a summary of their main Asian subsidiaries:
Kanamoto
China (Kanamoto (China) Investment Co Ltd)
Hong Kong (shareholder of AP Rentals)
Indonesia (PT Kanamoto Indonesia & PT Probesco Kanamoto Rental)
Singapore (Kanamoto & JP Nelson Equipment (S) Pte Ltd, joint venture)
Thailand (Siam Kanamoto Co Ltd)
The Philippines (KNK Machinery & Equipment Corp)
Vietnam (Kanamoto Fecon Hassyu Construction Equipment Rental)
Nikken
Indonesia (PT Berlian Amal Perkasa – minority shareholding)
Myanmar (Diamond Rental Myanmar Co Ltd)
Thailand (NDT (Thailand) Co Ltd – mainly new/used equipment sales)
Thailand (TSK Diamond Rental Co Ltd- crane rental, minority shareholding)
Nishio Rent All
Australia (Skyreach – Nishio is majority shareholder)
Australia (Fork Force Group Pty Ltd – Nishio is majority shareholder)
China (Nishio Rent All Shanghai – for exhibitions/event rentals)
Hong Kong (Nishio T&M (Hong Kong) Co Ltd)
Indonesia (PT Nishio Rent All Indonesia)
Malaysia (Nishio Rent All (M) Sdn. Bhd.)
Singapore (Nishio Rent All Singapore Pte Ltd)
Thailand (Nishio Rent All (Thailand) Co Ltd)
Vietnam (Nishio Rent All Vietnam Co Ltd)
AKTIO
Bangladesh (AKTIO Bangladesh, JV with Nobeeco Ltd)
Indonesia (PT AKTIO Equipment Indonesia)
Malaysia (AKTIO Malaysia Sdn Bhd)
Myanmar (AKTIO Myanmar Co Ltd)
Singapore (AKTIO Pacific Pte Ltd and Trans-Euro Pte Ltd))
Taiwan (AKTIO Taiwan, joint venture company)
Thailand (AKTIO (Thailand) Co Ltd)
NEWSLETTER
Delivered directly to your inbox, International Rental Newsletter features the pick of the breaking news stories, product launches, show reports and more from KHL's world-class editorial team.
CONNECT WITH THE TEAM
CONNECT WITH SOCIAL MEDIA