Post-pandemic demand lengthens delivery times for construction equipment
Government stimulus measures following the global pandemic have led to a surge in demand for construction equipment. Customers ordering items such as mini excavators, wheeled loaders and dump trucks are having to wait up to a year for delivery. KHL's Lucy Barnard reports.
"People are going crazy. Just like at the start of the pandemic we saw everyone bulk buying toilet rolls, that's kind of how it is now for mini excavators."
Glen Hampson, construction division manager for Kubota UK is one of scores of building equipment suppliers facing an unprecedented surge in demand.
Despite the phone in his Oxfordshire office ringing off the hook with potential new customers Hampson, who has spent the last 14 years of his career working to overcome supply chain issues within construction equipment and automotive, has nothing to offer them until next summer.
"At the moment we currently have zero months of inventory, and we are living hand to mouth. We can't fulfil all of the business which comes our way," he says.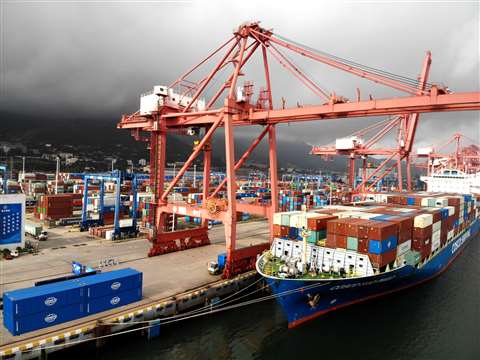 The problem, in short, is getting enough dumpers, wheeled loaders and mini excavators from the company's factories around the world to supply a global surge in construction demand.
The shortage is currently so challenging that, rather than the typical lead times of 3-4 months which it usually takes Kubota to deliver out of stock vehicles to customers, the company has said it could take around a year to deliver orders placed this summer.
"Our allocation this year is 6,400 units to supply our customers and dealers, that's an increase of around 1,000 from last year. But we've had dealers and customers trying to double and triple their orders this year," Hampson says.
"We've had calls from customers who were always before with Takeuchi, suddenly asking to buy 50 machines and we can't supply them.
"For ordinary models of three tonnes and below which are the most popular, we've just had to go back to some of our customers who we had quoted Q1 2022 and let them know that delivery is now likely to be Q2.
"For brand new customers who had not previously registered an interest, we are currently quoting delivery of Q2 2022."
"We are living hand to mouth"
At Netherlands compact equipment manufacturer Tobroco-Giant, it is a similar story.
Although Tobroco only sells through its dealer network, it too is feeling squeezed between a surge in demand from customers coupled with a shortage of raw materials and components.
"For this year, our best-selling products like the G2700 are sold out. We're now getting into clearer forecasts for next year, but with a lack of raw materials capacity, orders made now through our brokers would probably only be delivered by Q1 or Q2," says Reiner Ubbink, plant manager.
At the start of 2020, Tobroco set production target of between 5,000 and 6,000 machines based on dealers' forecasts. However, the company says that it has seen additional demand of 20% with brokers asking for more than their forecast predictions.
"Last year we expected the lockdowns to impact our business but in fact, demand came back so strongly in the second half of the year that we sold around 3,600 machines which was more than we sold in 2019," Ubbink says. "This year we have already sold more machines than 2020 – and we are only half-way through the year."
Recovery gathering momentum
"We have never seen anything like this in the 75-year history of JCB," says Graeme Macdonald, CEO of UK-based JCB. "The recovery continues to gather momentum and we have tens of thousands of new machine orders sitting on our books stretching well into next year."
In France it is a similar story. Equipment rental company Kiloutou Group - a major buyer of machines in Europe - reports that it is having to place equipment orders six months earlier than usual because delivery times for the equipment it orders have lengthened to between six and twelve months.
"Equipment deliveries for CapEx 2022 are a very big issue regarding production deadlines. The shortage of spare parts and materials and the strain on electronic components complicate the situation," says François Renault, group director for materials and development.
"Earthmoving and access equipment are both an issue," he adds. "The most critical equipment are telehandlers and hybrid and full electric machines. The most important is to be sure to have at the right time "green" equipment because demand is growing quickly on the European market."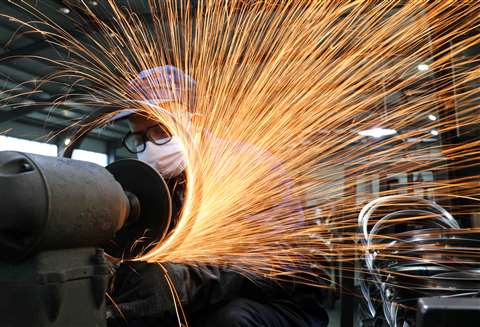 Klaus Kröppel, senior vice president for sales at German crane manufacturer Tadano Demag, agrees. "Delivery times for new cranes have increased as we see a growing demand in the markets for our products but also a growing market in general," he says.
"We can also say that in some cases the - well-known - problems in the global supply chain do cause additional problems in supply of components which sometimes also contribute to increased delivery times."
Impact of stimulus programmes
Certainly, across the globe, equipment manufacturers are struggling to keep up with a boom in demand prompted by billions of dollars of government stimulus packages aimed at re-booting the world economy post pandemic.
According to KHL sister company, Off-Highway Research (OHR), the number of units of construction equipment sold in 2020 globally increased to 1.073 million, up from 1.071 million the previous year - and far more than had been expected before the pandemic started.
Most of that global demand so far has come from China. OHR says a huge government stimulus programme in the wake of the pandemic is creating a construction boom in which more than 480,000 units were sold in China in 2020 (including compaction equipment and mobile cranes) – the second highest amount ever sold.
And figures for 2021 are likely to be even higher, with both North American and European markets experiencing "roaring recoveries."
The situation has meant that delivery times at some of the world's biggest construction equipment manufacturers are being stretched like never before.
Hard to get components
Certainly, with global demand increasing across the board, equipment manufacturers are finding it harder and harder to get hold of the components and raw materials they need.
"The global market for construction equipment is always around 1 million machines," says Chris Sleight, managing director of Off-Highway Research.
"If you find the market growing to more than that then something gives and manufacturers can't meet demand. In previous peaks it has been hydraulics or tyres. This time around nothing specific is in short supply but everything is at its limit."
Kubota UK's Hampson agrees. "The situation has created the perfect storm. There is not any one particular thing in short supply, it's everything.
"We've seen component shortages, a lack of catalytic converters, semi-conductor issues. The blockage in the Suez Canal didn't help the situation".
Another major difficulty manufacturers are facing is shipping delays caused by a series of bottlenecks in the global supply chain.
Bottlenecks in supply chains
Container shipping has been hit hard by the global pandemic with lockdowns cutting demand and disrupting the flow and availability of shipping containers.
Shipping companies have been forced to close some lines and concentrate on the routes with the highest demand and margins. Some manufacturers report that the cost of hiring a shipping container has increased from US$2,800 to around US$25,000.
"We have been confronted with longer delivery times for machines and higher transport costs," says Jean Luc Trioulaire, director of customer operations at Haulotte. Since April, we have started to be impacted, mainly from China, with container availability times of several weeks.
"We are working as much as possible in anticipation to reserve sufficient capacity with the shipping companies."
He estimates that transport prices increased fivefold in the first quarter on specific services such as China/Trans-Pacific and threefold for China/Europe flows.
Back in Thame, Oxfordshire, Hampson says that the situation has led Kubota to reassess its UK business, prioritizing a few loyal customers who pay on time and issue purchase orders.
"We're the market leader for mini-excavators and ground moving equipment and have been since 2002. Last year we had a 36% market share. We're currently at 32% and that's because, even though we've brought in an extra 1,000 machines this year, the industry is up 60%", says Hampson.
And with many of the raw materials and components ordered ending up delayed or missing, manufacturers say they are having to think creatively in order to continue churning out machines.
"We have increased production by 5-10% each quarter this year and we are trying to be as flexible as possible," Tobroco's Ubbink says. "We have two or three production lines in factory at any one time so that we can swap between manufacturing model A or model B depending on what materials we have available.
"Our planning window used to be stable but now it is changing on a daily basis. We need to be flexible on every level with the workforce available so that we can switch people between production lines."
Supplier problems
"It is very stressful. We are finding situations where our suppliers are only sending us 80% of orders we made a year ago," he adds. "Sometimes it is possible for us to find alternatives with the same functionality. So someone who ordered one model might find that in fact it gets to them with a different steering pump or hydraulic cylinder.
"Some customers might find that they end up with a chair with electric heating and air suspension which we usually only use twice a year because we happened to have them in stock and it was the only way we could fulfil the order on time.
"At some point you have to say this is the end of flexibility and re-engineering. We have been able to manage so far but we don't know how long this can continue."
An Opportunity for China?
As established construction equipment manufacturers struggle to fulfil customer demand, Chinese manufacturers are sensing an opportunity. Chinese companies that enjoy a strong presence in Asia, Africa and South America are hoping that the global shortage of construction equipment will provide them the chance to gain more of a foothold in Europe and North America.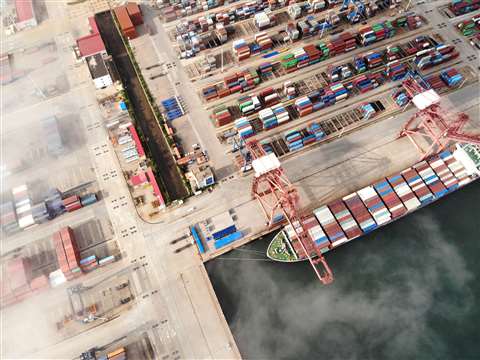 Chinese scissor lift and articulating boom lifts manufacturer Sinoboom is one of those hoping to reap the benefits after setting up its European subsidiary, Sinoboom BV last summer.
"In our first year of trading we have sold ten times more products than we did the previous year when we were shipping products directly from China," says Tim Whiteman, CEO of Sinoboom BV, the company's European operation.
"Certainly we have benefitted from the current materials shortages around the world because we are seeing customers come to us who have been unable to buy stock elsewhere."
But others are skeptical. "I guess it all depends on how these Chinese products perform over the long term as to whether they can gain market share long term," says Kubota's Hampson. "We expect most of our customers to continue running their existing fleet for longer and wait for new products to come online."
NEWSLETTER
Delivered directly to your inbox, International Rental Newsletter features the pick of the breaking news stories, product launches, show reports and more from KHL's world-class editorial team.
CONNECT WITH THE TEAM
CONNECT WITH SOCIAL MEDIA