Not only an equipment rental company
EquipmentShare in the US wants to create a digital 'ecosystem' for construction, and not simply another equipment rental company. Murray Pollok spoke to the company's president, Willy Schlacks.
It's easy for a business to call itself a 'disrupter', but less easy to do some actual disrupting. In the case of EquipmentShare, however, there is no doubting that it is creating some proper ripples in North America's rental industry, not just because of its remarkable growth – revenues of US$1 billion are cited for 2021 – but because it has not been shy in the process of expanding its business.
In a telephone interview with IRN, Willy Schlacks, EquipmentShare's President and co-founder, confirms the disruptive tag right-off by saying that "the world does not need another rental company – we have no interest in that."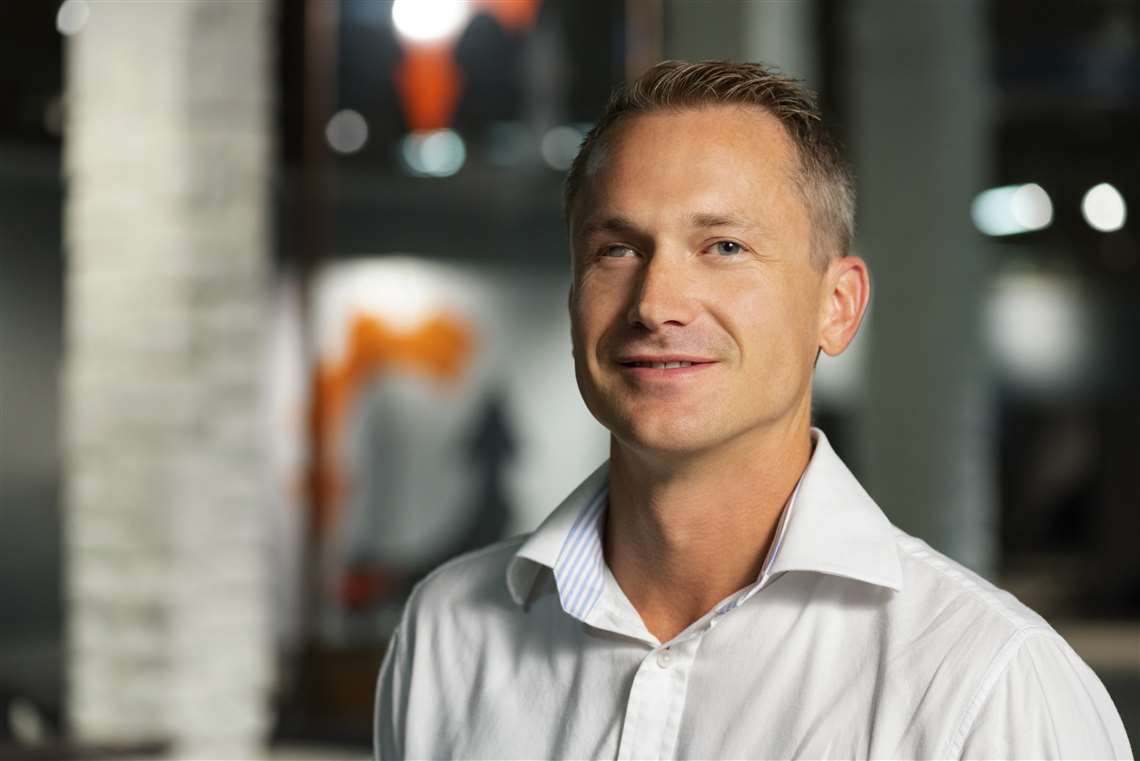 That may come as news to some of its competitors in the US, but his point is that EquipmentShare has a much wider goal than renting equipment: its vision is to help digitise the construction industry and increase productivity.
It's a goal that he has shared with co-founder Jabbok - his brother and the company's CEO - from the 20-year period when the two were running their own contracting business, during which they become frustrated with equipment downtime.
Digitising construction
"The industry does need a solution", says Schlacks, "which is digitising the construction environment. There is an opportunity and a need - construction sites are chaotic and transitory, it's a unique environment. It's an ecosystem play - to build a rental company is not the reason, that's not the future."
It is doing that by offering contractors a rental fleet that is fully telematics-enabled and/or by fitting a contractor's fleet with its Track technology and online platform. Initially the Schlacks' goal was to sell telematics-enabled equipment directly to contractors, but the strategy has for the past few years focused on creating its own rental fleet and integrating its technology into a contractor's fleet.
It has been successful. There are 60,000 machines now connected to its technology, of which around 45% are owned directly by EquipmentShare. The platform, which is OEM-agnostic, provides contractors with information on equipment usage, operating hours – the usual telematics tool-kit – but also smart alerts on down-time, under-usage and more, allowing contractors to manage their fleets more efficiently.
"If you rent from EquipmentShare, only with equipment, it comes with technology that gives you real financial visibility – cost, utilisation, accuracy, who can use machines", says Schlacks.
Ecosystem approach
He says that no other company in the market has the same "ecosystem" approach, arguing that existing major rental players are focused on distribution or equipment and commoditizing rental.
"There is no need for EquipmentShare unless we are driving value", says Schlacks, "If they are using us then they are finding value." He says the growth of the business – typically doubling every year – has depended on "customers finding value in the product."
The goal is to 'shift the dial' on construction productivity, with the success of the business measured by that, rather than on its depot footprint or rental revenues.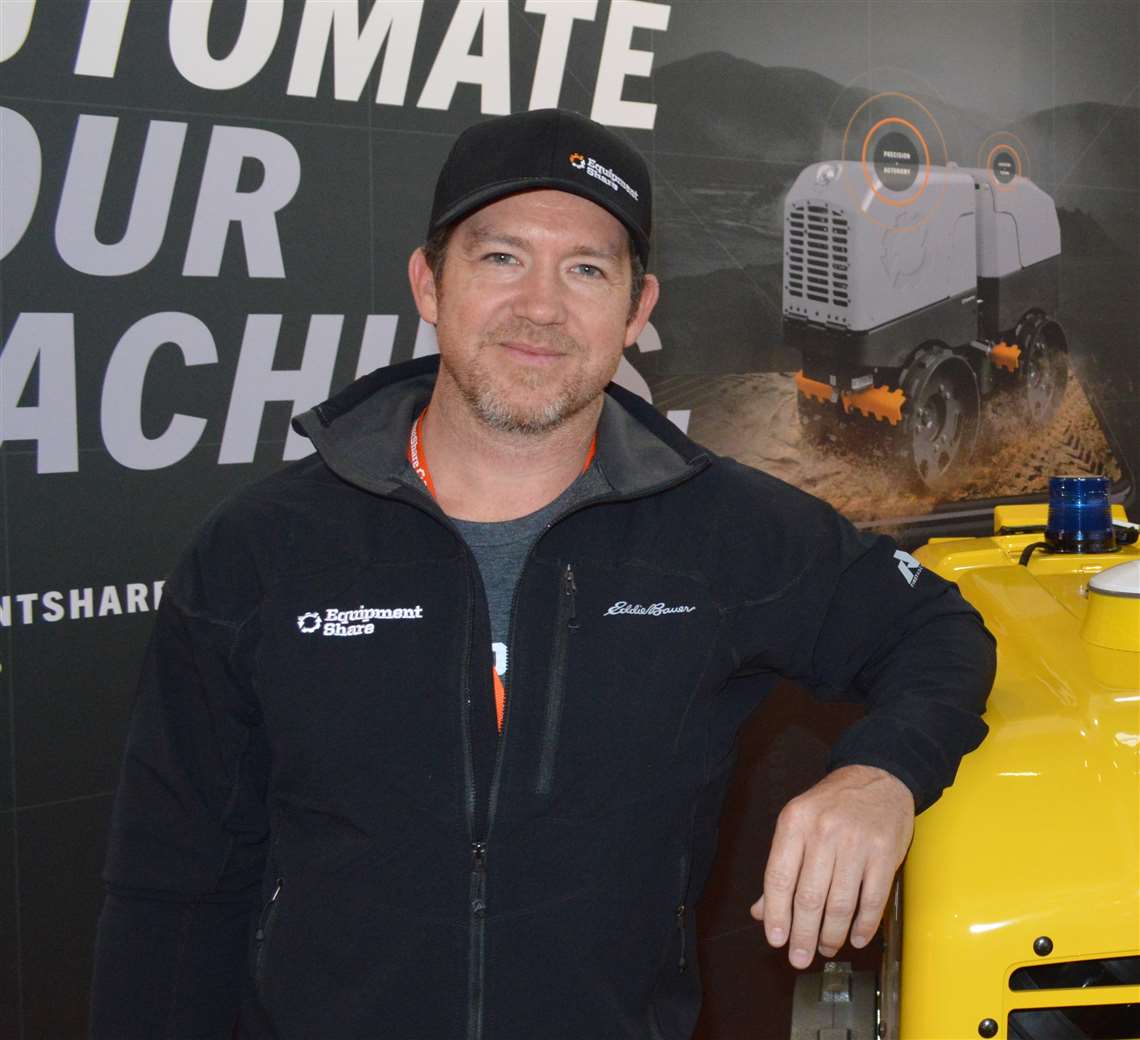 "We don't see our business having 500 locations and $4 billion in revenues", he says, "That's just too small. We have to do far more for our customers."
Schlacks, who tells IRN that the business has been profitable for some time, explains; "For construction, we want to see a meaningful increase in output per labour hours, an increase of over 2%. Then we would feel we have achieved some success long-term."
$20 billion platform
To do that, he says, "we have to have $20 billion running through our platform." That scale, he points out, would still represent a very small proportion of total construction.
"If contractors can actively increase productivity, we will support companies in that objective. We invite them to adopt that vision."
And the vision extends beyond pure equipment to encompass construction materials as well as labour. The 'ecosystem' vision is to have the material supply-chain digitized in the same way as with equipment, and to collect data on the workforce as well; "We will digitise across all the assets – machines, people, materials."
In terms of staff, he's not interested in 'big brother' tracking of workers, but instead a "democratised" data environment where information on a worker's activities creates a mine of information on machine maintenance tasks as well as on an individual's actual work experience, feeding into a "granular resume".
"I'm against the 1984 scenario, about tracking everyone", says Schlacks, "It's not about tracking people on site…If the platform is about watching every move you made, then you will struggle with adoption."
Of course, the extension of digital technology into the full supply chain will take time, and the focus has initially been on equipment – which is why, to many, EquipmentShare is simply a rental company making a technology play.
But it is a measure of the company's divergence from the rental norm that its progress will be viewed not only in the context of fleet rental size or value, but in how successful it has been in digitising the construction sector.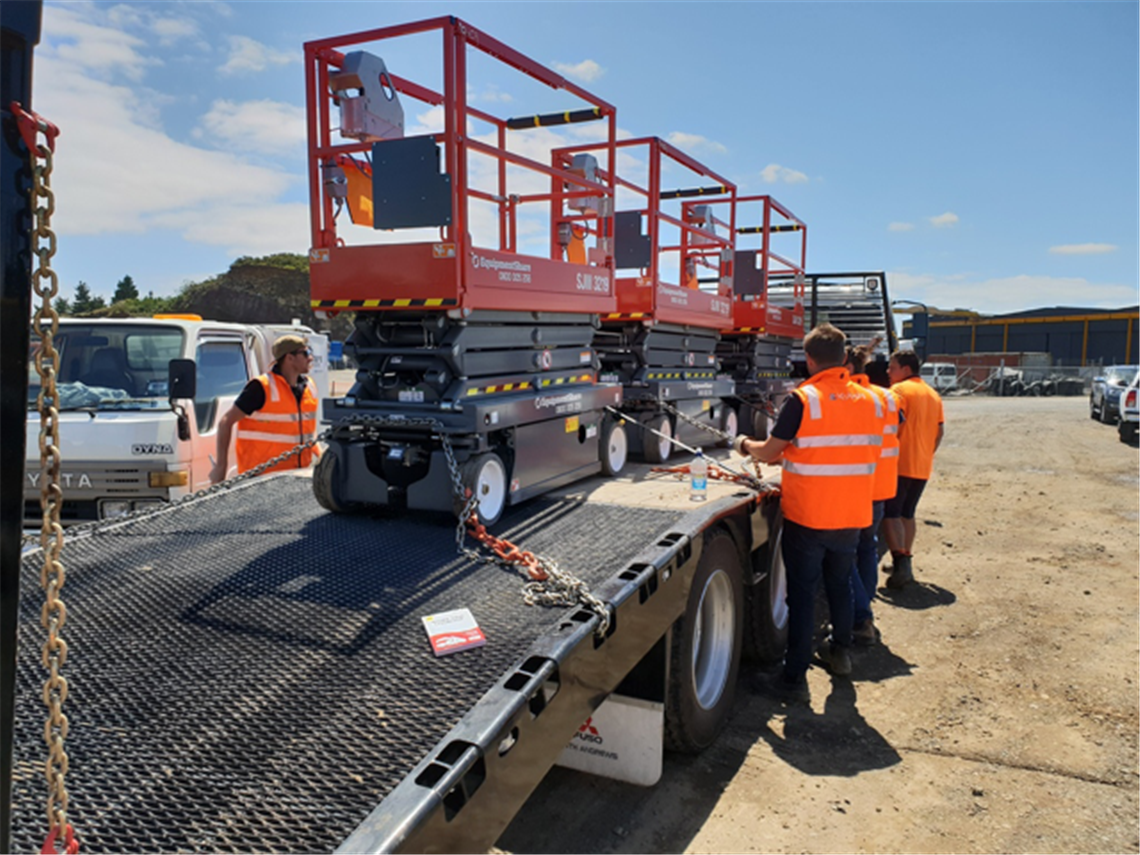 Schlacks can become quite lyrical when he describes that journey; "There is always the North Star – you never reach it, but the scenery is always changing…I don't have narrow philosophy. Our vision is increasing productivity."
Fleet investment
If EquipmentShare is rather short on financial details – the $1 billion revenue figure he offers is to give people a sense of the scale already reached – it has been investing heavily in its fleet and is having an impact on the ground. It now has 60 locations in 25 US States – up from just 25 locations in mid-2019.
That impact was made tangible in October when Las Vegas-based Ahern Rentals – owned by Don Ahern - filed a technology patent infringement lawsuit against EquipmentShare, in which it also claimed that it had poached Ahern employees.
EquipmentShare countered that it had not used Ahern's technology and that it was proud of its ability to attract employees "by offering a superior working environment."
Whatever the results of the lawsuit, it shows that having a wider vision does not place it outside the realities of what it takes to rapidly expand a rental business in a mature market.
For Schlacks, though, the aim for EquipmentShare remains the wider one of creating an ecosystem. Rental acquisitions are not on its agenda, and it won't be tempted to start manufacturing equipment either.
No acquisitions
In many mature rental markets, rental companies have also expanded through acquiring contractor fleets. Although that's an option, says Schlacks, its "not top of our minds." And unlike other rental start-ups, a sale of the business is not on the cards; "We're not interested in being acquired, because we haven't achieved success."
There is also a global component to its strategy, with the company looking to partner with rental companies, contractors, or OEMs outside of North America to use its Track telematics platform. It has a team working on this based in New Zealand, and took the decision to exhibit at Bauma, Germany, in 2019 to promote its offering; "Globally, we will partner with rental suppliers and OEMs."
So as 2021 progresses, there will be a lot going on at EquipmentShare, not least the challenge of sustaining its record of growth. Has he been surprised by that growth? Schlacks says not, but neither is he satisfied; "We always feel that we're well behind our dreams."
Robots next
Given its interest in technology it is no surprise to find that EquipmentShare is developing a robotics solution with the aim of improving efficiencies on site.
Unlike the autonomous vehicles used in mining applications, the EquipmentShare technology is targeted at transitory general construction sites, with a focus on ground preparation and grading works.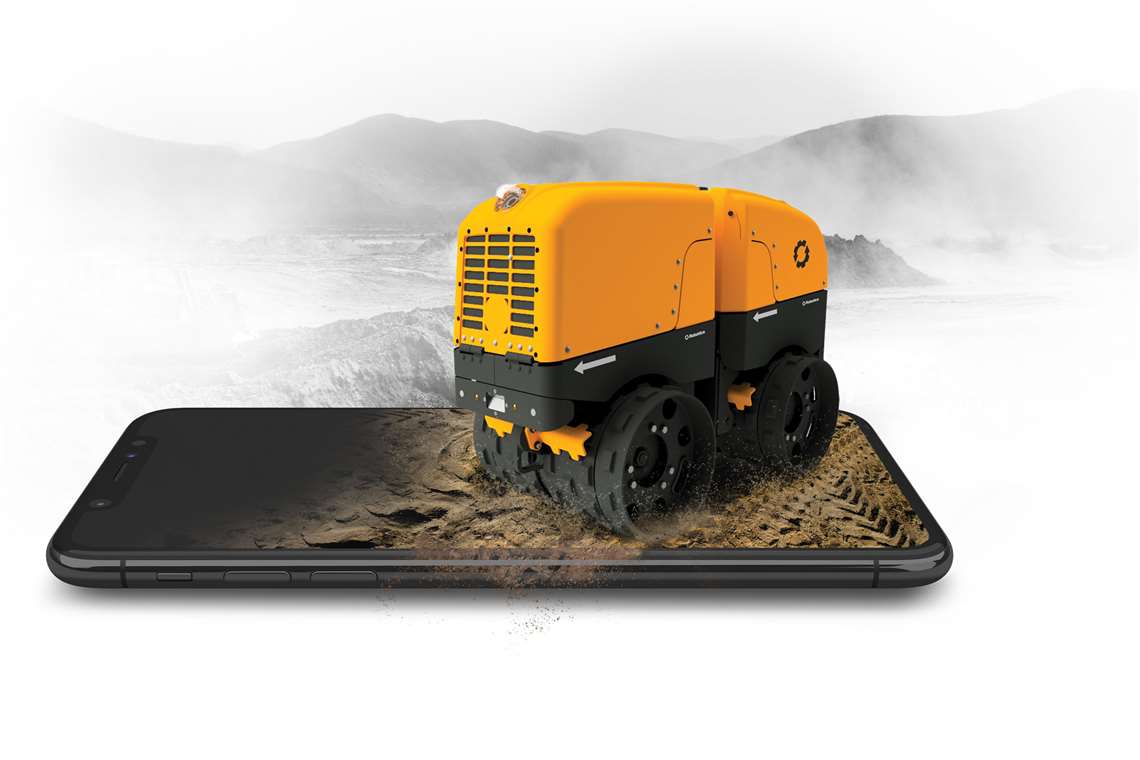 "We're looking at mid-sized equipment", says Willy Schlacks, "A push-button approach to elevation of a site – aggregates and dirt."
A launch is planned this year following live demonstrations at both the Bauma show in 2019 and Conexpo last year. For Conexpo, it partnered with Wacker Neuson to show the autonomous operation of two trench rollers.
Schlacks tells ALH that its solution "is definitely the most advanced autonomous platform in the world. It's serious in that it helps customers focus on productivity."
Track & trace
Angela Page, a 'Product Owner' at EquipmentShare - one of the team that helps contractors manage their equipment - tells IRN that the company's Track system, which incudes an App, provides transparency for its customers.
It can be used to off-rent or order equipment and send alerts when, for example, a piece of equipment has not been used for several days – in which case it can be off-rented or switched to another site - or where the fuel tank is less than 10% full.
"We want them in our App", she says, "but only when they need to be."
Although the tracking technology is fitted to EquipmentShare's own fleet, it will also equip a contractor's fleet, with the hardware paid for outright or bundled with rental payments.
The ability to geofence equipment is also a benefit for customers, says Page. Theft is a "huge liability for rental companies, and for contractors who own equipment, even more so. Some aren't even covered for theft at all."
Where is the technology heading next? Page says the company has a team of data scientists looking at issues such as predicting part failures using temperature and oil pressure records.
This article appears in the January-February issue of International Rental News.
NEWSLETTER
Delivered directly to your inbox, International Rental Newsletter features the pick of the breaking news stories, product launches, show reports and more from KHL's world-class editorial team.
CONNECT WITH THE TEAM
CONNECT WITH SOCIAL MEDIA