Nordic rentals: the view from local players
As a group of countries, the Nordics exemplify some of the key developmental areas of the rental sector.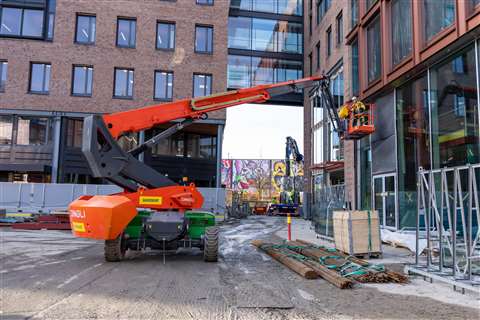 The Nordic countries continue to be leaders in sustainability and efficiency, it is therefore hardly surprising that rental companies based in the region have been early adopters in initiatives that support these values
They have also been home to some of the strongest markets in recent years. Demonstrating this is Loxam's most recent financial results, in which the rental group reported a 10% increase in revenues in 2022 to €2.4 billion, with sales in the Nordic region driving the result.
Nordic revenues, through its Ramirent subsidiary, were up 10% in the year, with sales in France, still its largest market, 6% higher than 2021.
The group is continuing its investment in the region, and in March this year announced it had acquired Sweden-based generalist rental company Jiab Hyrcenter from Jiab Fastighets and a pair of capital investment companies, AB, Kex Invest AB and Ave Capital Invest AB.
That follows on from Loxam's acquisition of Finnish electrical and reserve power equipment business and events rental supplier Festivaalisähkö in February last year.
Gérard Déprez, president of Loxam, says the company had reported double digit growth for the past two years; "The 2022 performance was truly stimulated by higher demand in the rental market in all our divisions.
"In this enduringly uncertain environment, this performance allows us to look towards 2023 with confidence."
Speaking to IRN, Fredrik Brandal, executive vice president at Ramirent Norway, confirms these fortunes in 2022. The rental market saw steady growth during 2022, delivering a revenue of NOK11 billion.
The beginning of 2023, however, has seen a slight decline in new project startups, which may affect revenues in the second quarter of this year, says Brandal. "The factors are predominantly macro-economic, such as increased interest rates, higher inflation and material shortages which results in a reduction in building activity."
While Ramirent reports business growth over the last three years, there are further challenges. "We are now experiencing a rapid cost increase within energy, transportation, property and salaries," says Brandal. "These factors force us to further strive towards cost efficiencies and innovations."
Swedish rental market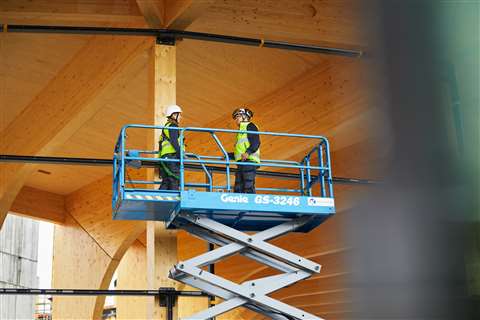 These market conditions are similar across the region. In Sweden, the market is also fairly stable, says Rikard Jönsson, purchasing manager from Kranpunkten, following a few years of growth. But there is an expected slowdown given the heavy decline in the housing market.
This isn't helped by the well documented challenges of inflation, the costs of raw materials, interest rates, and exchange rates heading the wrong direction. As Jönsson points out, "Increased rental rates are required due to these factors."
The company set a revenue record in 2022, which Jönsson puts down to its modern approach to the market. "We have gained market share thanks to our sustainability work, where we take continuous measures to convert machinery to electric and hybrid-powered units."
Today, 85% of the company's machines are electric- or hybrid-powered units, following a 15% increase in investment.
"Energy transition plays a large and increasing role," says Jönsson. "Our customers make demands on us and the ball is now in the machine suppliers' hands to convert and provide more environmentally friendly machines. A development that must be accelerated."
This, in combination with Kranpunkten's Function Pool concept, has given us the opportunity to work with several large projects.
Bucking the market trends
Renta Group, which is based in Finland, with locations in Sweden, Norway, Denmark and Poland, has managed to maintain solid margins throughout the challenges brought about by Covid since 2022.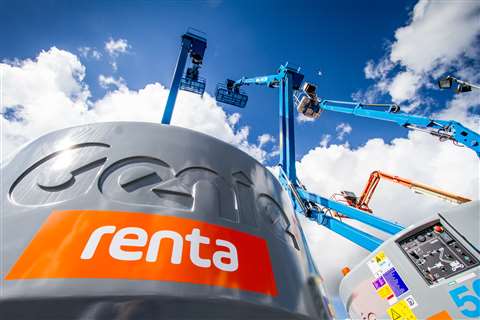 As Joel Särkkä, CIO at Renta, explains, "We've continued our profitable growth regardless of the market trends, even through the Covid pandemic and all the negative impacts caused by the war in Ukraine."
Särkkä puts that success down to its de-centralised business model, combined with a broad generalist offering, which sees it through varying market cycles.
"This is clear evidence of our business's high resilience against uncertainties," although he adds, "It has been important to pass through increased costs to customers - Renta has managed to do that successfully."
Sustainable rental equipment
Apart from their resilience to market pressures, Nordic countries are leaders in the push towards sustainability and 'green' equipment.
Särkkä points out that governments in the region are very active in this area, while municipalities are pioneering initiatives for the local use of low emission equipment.
Developers are also passing down requirements for such equipment, especially in densely built-up areas in Denmark and Sweden.
In addition, there is a significant push from governments and the financial markets to invest in a more sustainable business.
An example of relevant projects are new battery factories being built in Scandinavia by Northvolt and Feyer. That's alongside a range of projects in more conventional areas, including large infrastructure-related investments throughout the region.
Särkkä explains, "As a member of national rental associations, we have so-called green deal arrangements with governments in different countries. We are also seeing EU Taxonomy and CSRD becoming a norm in our business.
"That drives us to better communicate about the sustainability of our business and enforces us to operate more sustainably and track and improve our sustainability efforts, today and in the future."
Last year the company launched its green initiative Renta Future in the Nordics, to reflect its green transition across its delivery and service provision, as well as fleet. "We are seeing an array of electric and hybrid machines in product categories in which we have not seen electrification before."
From Särkkä's point of view, rental penetration is growing across the Nordic region and will continue long-term, despite the market levelling off in the near term.
"We are seeing some signs of the market flattening in the short term, especially regarding new residential construction. However, we have significant differences across regions and areas – for example, the infrastructure development in Scandinavia and the industrial investments through the Nordics are increasing and boosted by the green transition."
Another challenge is the labour market. Brandal, at Ramirent Norway, says unemployment in the country is currently at 1.9%. "This makes it harder to recruit skilled workers and there is tough competition.
"Ramirent's most valuable machines are our employees and in this market it is key to retain our employees."
Emission-free fleet investment
At Ramirent Norway, more than 90% of its fleet investment is targeted at emission-free equipment and solutions.
"The energy transition plays a huge role in the Norwegian market, especially towards the large construction companies and government driven projects," explains Brandal.
As such, the Norwegian government is highly proactive in terms of emission-free or fossil fuel-free buidling sites, especially in the larger cities and municipalities, with a goal of zero emissions by 2050.
"In previous years the demands has increased the supply, which in turn has driven fleet innovation and development of new green equipment and solutions for the construction industry."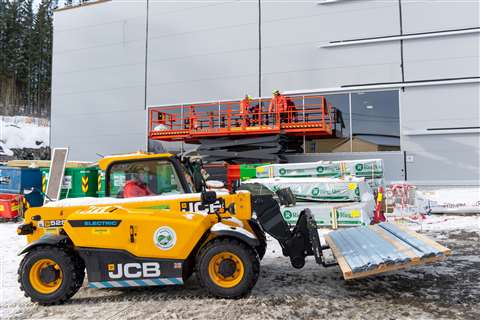 As such, Ramirent has implemented sustainable practices throughout its value chain. "We believe this is a necessary step; both for our corporate social responsibility and to remain competitive in our market."
Ramirent offers a range of services including RamiShare, which enables machine information sharing among those on a jobsite.
Brandal adds, "By utilising collected data, we can use machines more energy-efficiently, avoid a lot of shipping and logistics and ensure better planning throughout all project phases.
"Digitisation can also enable contractors to plan better – not only in terms of machine utilisation but also in areas such as safety, project planning, order systems among others. "
NEWSLETTER
Delivered directly to your inbox, International Rental Newsletter features the pick of the breaking news stories, product launches, show reports and more from KHL's world-class editorial team.
CONNECT WITH THE TEAM
CONNECT WITH SOCIAL MEDIA