IRN Column: what does a purpose driven business look like?
We are used to companies having vision statements, but what about the purpose of an organisation? How do the two differ and why does purpose matter today more than ever? IRN columnist Andy Wright explains.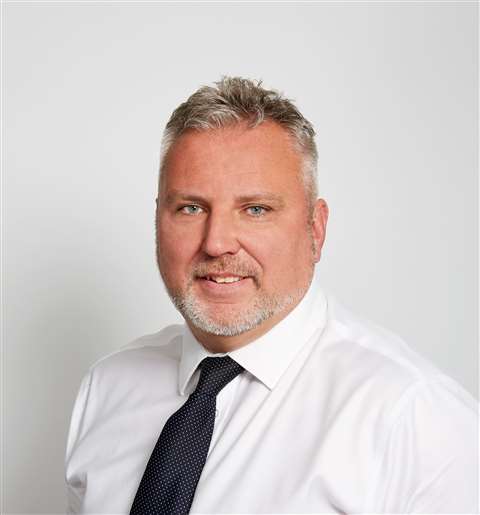 Everybody needs a purpose in life, we all know and recognise that. We need something to ignite the fire in our bellies and to get us out of bed on a cold and dreary morning, fully energised for the day ahead, ready for life.
But it's not just we as individuals that need purpose, it's our organisations as well – the companies that we work for. This point has never been more important than it is right now.
A simple definition of 'purpose' could be 'the reason why something exists or is done'.
It's a very high-level descriptor that provides direction and meaning for people and organisations.
It's aligned with our values and it signposts to the whole organisation what the art of the possible is and what we are collectively trying to achieve.
And it's particularly important right now, for a number of reasons:
The current working environment, where individuals are affected by the perfect storm of high inflation, increasing interest rates, spiralling cost of living and increasing uncertainty of job security, as we likely drift towards a recessionary environment.
The Ukrainian conflict and (in the UK) post-Brexit issues are contributing to a very challenging macro industrial environment, creating operational tensions with supply chains, customers and colleagues.
Global fears around climate change and our ability to change course and what this will mean for the future.
Millennials and Gen Z generations are gaining influence in organisations, with different personal objectives to previous generations. For reasons of our starting point, many of the generation that I belong to were grateful to receive any offer of secure employment, but younger generations have a different attitude to how they want to live their life, and they are seeking to work for organisations whose values mirror their own. Today, they choose who they would like to work for, not the other way round, and the purpose of the organisation is a crucial ingredient in making that decision.
For these reasons, people and organisations need a purpose to get them through challenging times. They need something that inspires them, that brings them together with their colleagues to strive to achieve great things and something that will persuade them to stay the course over time.
It's about the creation of a deeper meaning for people to buy into, and one that's attuned to their personal goals and objectives.
Shaping the future of rental
At Sunbelt UK, our Vision is 'To own the future of rental'. This is not intended to be an arrogant statement but is more a show of our intent to play a leading part in shaping the rental industry of the future, particularly given the seismic times we are living in and the technological challenges we all face as we take the journey to a lower carbon world.
But this isn't our purpose.
At the risk of labouring the point in a slightly theoretical way, our purpose aligns with our vision and is fully supportive to it. Our vision simply explains our goal and what we are striving to achieve, whereas our purpose is setting out, philosophically, why we exist.
The impact of organisational purpose on colleagues
At Sunbelt UK we are in the business of 'transforming lives' and this is our organisational purpose. We have segregated this purpose into four different areas: our colleagues, our customers, our communities and the climate, in the following ways:
We seek to transform our colleagues' lives by providing them with opportunities to improve themselves, to grow and to become the best that they can be, whatever that might be. Through this they can improve their living standards and achieve things they never thought possible.
We seek to transform our customers' lives by doing what we say, by delivering a world class service to them, every time. This ensures that we don't create unnecessary stress for them, or any additional costs and we give them more time to focus on their own work, rather than on any service failings.
We seek to transform lives within the communities that we operate in by providing support through our social value teams and ambassadors. We give our time, money and resources to ensure that we open up opportunities to all areas of our society, some that wouldn't obviously or easily get those same opportunities without our involvement.
And finally, we transform the lives of future generations by our commitment to doing the right thing around carbon reduction, both within our business operation and by bringing new, lower carbon equipment to the market, so that we play a leading part in the drive to work sustainably.
All of the above attempts to explain our reason for being and it's much more than just some nice words. It's a deep-rooted commitment to positively impact and change the lives of people across many areas that intersect with our organisation. This is what gets me out of bed each morning.
NEWSLETTER
Delivered directly to your inbox, International Rental Newsletter features the pick of the breaking news stories, product launches, show reports and more from KHL's world-class editorial team.
CONNECT WITH THE TEAM
CONNECT WITH SOCIAL MEDIA