How equipment rental can harness the power of IoT technology
IoT is a network of interconnected devices (such as sensors, appliances and gadgets) embedded with software, enabling them to collect, exchange, and act on data via the internet. This allows for smart automation, monitoring, and control of various systems and objects. How can rental businesses benefit? Lewis Tyler reports.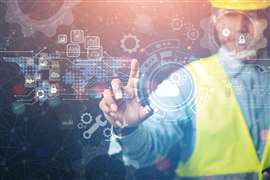 "The Internet of Things (IoT) is seeing increased adoption in our industry with the opportunity to significantly simplify the rental process by providing real-time data, automation, and enhanced control."
These are the thoughts of James Morley, senior vice president of global product management at Point of Rental on IoT and its use for the rental industry.
For anyone familiar with the capabilities of IoT, this observation will not come as a surprise. In fact, Kevin Ashton, a British computer scientist who is attributed with founding the concept of IoT, said that it has the "potential to change the world, just as the internet did. Maybe even more so." 
Bold as it may be given the way in which the internet has changed the way the public lives and companies operate; his prediction is in the process of coming to fruition.
In business, many industries are already utilising the technology, enabling them to automate processes and integrate sensors, devices and data analytics to enhance efficiency, safety, and productivity.
On a basic level of understanding, IoT is a network of interconnected devices (such as sensors, appliances, and gadgets) embedded with software, enabling them to collect, exchange, and act on data via the internet. This allows for smart automation, monitoring, and control of various systems and objects. 
In the case of Point of Rental, it is part of a growing number of software specialists that are utilising IoT to help the end user as well as rental companies.
Remote monitoring
Morley says one of the biggest benefits of IoT is the ability to track equipment and manage inventory; "IoT devices, such as GPS trackers or RFID tags can be attached to rental equipment," he tells IRN.
"These devices enable accurate tracking of the equipment's location, usage, and status in real-time. Rental companies can monitor their inventory, identify available equipment and track its condition, reducing manual effort and enhancing efficiency."
Remote monitoring and tracking are part of the offering from Australian software specialist Inauro. Last year the company added new features to its Perspio platform, which enables users to connect assets, devices and operational systems. 
Earlier this year the company worked with its compatriot Uphire, a hire company with an expansive fleet that includes scissor lifts, telehandlers, forklifts and spider lifts.
According to Inauro, Uphire had been monitoring its fleet via GPS but approached the company to explore the use of IoT technology to further enhance its operations. 
To achieve this, Inauro says its solution works within equipment rental companies, integrating GPS tracking, telemetry and rental data to form a view of a customer's operation. 
Uphire's business services manager Ilsa Walsh says the ability to track its fleet was a key feature that the company was looking for.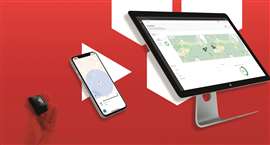 Walsh says, "As a hire company, we always want to know where our fleet is, the condition of our equipment and what it's doing.
"A successful equipment-hire business means your assets are out in the field being fully utilised, so there's a considerable relationship management element to consider too.
Another company that has established itself within equipment tracking and inventory management is Trackunit.
At the International Rental Exhibition earlier this year, the company unveiled its new Sites software solution. 
According to the company, Sites offers a new way to understand business operations by automatically detecting jobsites, rental depots and yards.
Through the use of telematics, Sites allows the user to monitor, plan and report based on their sites and allocate machines in its fleet to a specific site.
Other key features include the ability to pinpoint which site the equipment is located at and monitor the state of the machines.
Speaking to IRN at the event, Laerke Ullerup, chief product and marketing officer, Trackunit, said, "There is a tremendous potential for IoT in the rental industry. For years we've heard about construction being the laggard and being the least productive, and that might be true, but I think there is another great story to be addressed, which is the big potential and the tipping point we currently see.
"There's a lot of different signals that indicate that IoT has a huge potential for construction and for the rental industry like the proliferation of data we can collect in a lot of different areas, and we see extra capital flowing into the rental industry and into the IoT space."
IoT: priorities for rental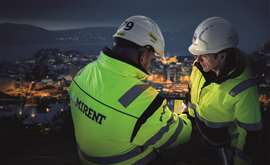 According to Ramirent, which is part of Loxam Group, a survey it conducted found that its customers classed availability and price as the two most important priorities for rental.
These factors were a consideration when the company launched its single click rental app RamiShare last year, which enables machine information sharing among those on a jobsite.
Based on the Imperto by Irdeto SiteShare product, Ramirent says the app enables customers to rent machines directly at any time of the day with just a click or two.
The customer can then decide when the rent starts and ends.
"At the end of the rental period they only park the machine in the dedicated area on the construction site, go through a digital check-list before terminating the rent using the app, and the invoice for the used period is sent out," says Lars Zahl, Director CC Rental, Ramirent.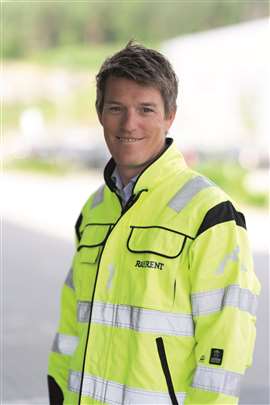 "The machines are equipped with digital access control which communicates through Bluetooth to the app on the user's phone."
Zahl adds, "The solution is to assemble rental machinery at a fixed location on the construction site where Ramirent has previously investigated which type of equipment will be most in demand during the construction period both by the main contractor, large and small subcontractors and relevant craftsmen.
Thus, customers will have access to a customised equipment on the actual construction site. "This works by establishing a machine pool and a digital rental center on the construction site itself, according to the company.
Another benefit, says Ramirent, is its capability to provide more environmentally friendly and productive construction sites. 
Data driven insight
A relatively new player in the market, Xtellio offers a different approach to other providers in the software space.
Its solution utilises IoT hardware/devices and a cloud-based API data transfer service to the end user. 
What's different about the solution, according to Tom Valbak, CEO of the company, is the fact that Xtellio has built a substantial portfolio of standardised products where users are able to pull out data from, and its API approach, in which the company doesn't provide a front end.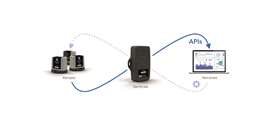 Valbak says it's designed to "liberate" the end user by giving them "full flexibility to ingest data into their current system - or the option of building their own business specific dashboards" such as Power-BI.
Valbak says, "We have two device types: Xenses and Xentrals. The Xense devices are battery operated sensors that communicate via Bluetooth to the Xentral devices – the Xentral has a built in SIM card and communicate data to the cloud via the cell network (NB-IoT/LTE-M).
"The Xentrals SIMs roam internationally (EU/North America) on the available network and data costs are included in the yearly license (pr. Xentral only).
"When the data is in the Xtellio Cloud environment it is securely processed and stored and from there available for customers to pull (via REST based APIs) or stream to their preferred software application.
"One of the biggest benefits of the system, according to Valbak, is its ability to be used by many companies, even smaller ones, that have their own internal systems, enabling them to take full ownership of the insights that they want to receive.
Elsewhere, he highlights the capability to unlock more insight than just machine specific data. He tells IRN, "Machine data is also important, but there is still so much value in more data that can be obtained by using standardised IoT devices."
NEWSLETTER
Delivered directly to your inbox, International Rental Newsletter features the pick of the breaking news stories, product launches, show reports and more from KHL's world-class editorial team.
CONNECT WITH THE TEAM
CONNECT WITH SOCIAL MEDIA