Interview: Murray Vitlich outlines vision for Coates
By Murray Pollok27 July 2021
Coates CEO Murray Vitlich talks to IRN Managing Editor Murray Pollok about the company's focus on engineering services, its growth strategy and approach to sustainability.
There is little room for sentiment in business and Coates was clearly thinking more about the future than its past when it decided to drop the word 'Hire' from the name it had used since 1955.
The move, announced in early June, is more than cosmetic: the change reflects the reality of what Coates does and what it hopes to do, which is to offer a lot more than pure equipment hire.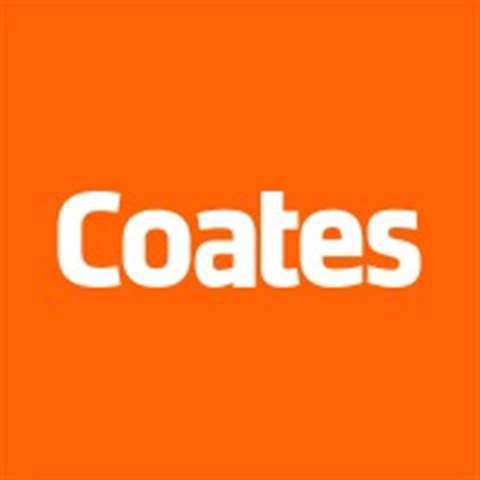 The company, Australia's largest rental business by a considerable margin, has for many years been offering engineering and industrial services alongside its traditional equipment hire. These services, often linked to the large natural resource companies in Australia, already generate around 10% of revenues and the aim is to double that share within five years.
Coates CEO Murray Vitlich, who spoke to IRN via video link from the company's head office in Sydney, explained that the rebrand will make it easier to approach customers.
"We can now be quite focused and bespoke about how we go to the market to offer our services. How we go to market in hire equipment is going to be very different compared to how we market engineering solutions.
"And internally, some of our own people didn't know that we offered those services. So there's an internal sell and an external sell."
Vitlich, the CEO since July 2019 having joined Coates' owner Seven Group Holdings as COO in 2017, believes it is important that customers are aware of the wider offering.
"No amount of advertising is going to convince an engineer that 'Coates Hire' is the company they should be talking to.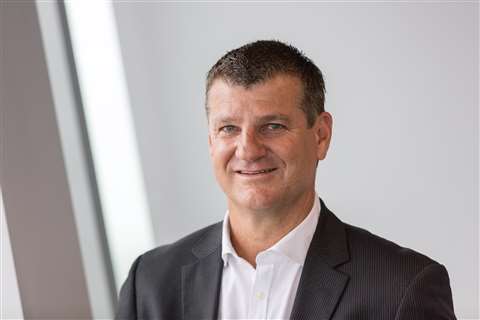 "But allowing them to understand that we've got a team of 50 designers and engineers who work can work with their teams to provide an expert solution, then that's a value add that we should be promoting. We can help them with their tender design to take costs out of the business and help them win the tender."
A footprint that covers Australia
One key aspect of this wider role is in industrial plant maintenance shut-downs, the so-called 'shuts' that drive a lot of Coates' activity. Vitlich said that a typical industrial 'shut' is 50% manpower and 50% waste.
Vitlich added, "We've got a good track record with a number of large customers in Australia, but really we haven't gone out and promoted that. And there are industrial plants around Australia where we can go and provide a service, and show through the history that we've already got under our belt.
"We assist companies with major shuts from the perspective of tracking and tracing equipment, and driving efficiency through those maintenance shuts. We've been extremely successful in working with Chevron Australia in the oil and gas industry.
"Any way that you can add efficiency to tracking the tools and the equipment and the people within a shut [is a benefit]. It is a significant amount of money you're talking about when shutting down a gas plant, or an oil or industrial facility.
"Fundamentally, we've got a footprint that covers Australia and a network which is hard to match. For us to use that network, we've got to work in ways in which we can have traditional hire services and supplement that with other activity.
"So, if we're looking at engineering solutions, for example, all of that work is actually done through a branch close to that project. The hire business still actually installs the water treatment or installs the tool store for an industrial shut. It's just the evolution of hire in my mind."
Construction activity kept going
Of course, the name change and associated media campaign, a significant undertaking at any time, also implies that Coates has been able to focus on business despite the Covid-19 pandemic. That is mainly because Australia closed their borders early, yet has managed to keep most construction and natural resources activity going.
Vitlich explained, "In relative terms, Australia has been extremely lucky. We are an island, so for once that isolation has probably worked in our favour. Quite often we find it comes with high costs to get goods and services into Australia.
"What we found after the initial six weeks of lockdown was that construction basically was allowed to continue throughout that whole period, as was mining. So anything to do with our traditional customers…really was uninterrupted. We were more or less unaffected, albeit the revenues were probably off somewhere around five to seven per cent."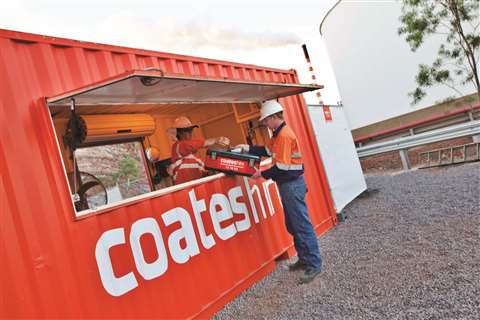 Unlike rental companies in, say, France or the UK, no depots were closed. And in Western Australia, where much of the natural resources activity takes place, work continued almost like normal. However, commercial projects involving private investment were impacted.
Vitlich added, "Our performance pretty much mimics those events all around the states. Western Australia has done very well, Queensland's not too bad and New South Wales' pretty well.
"The number of projects, once they were finished last year, we did not see the same number stepping up and escalating through to start and ongoing activity. I think we saw some green shoots in March and that was further reinforced in April, so it is gradually coming back."
Government stimulus
While the scale of Australian government infrastructure stimulus efforts may not reach North American levels, government spending will have an impact.
Vitlich said, "We track over a thousand projects, and the government really didn't introduce a lot of new projects. But they tried to pull some forward, that is where the stimulus is sort of taking place.
"I think it is the right stimulus. It is multi-regional. It is not just in the central business districts nor in the Metro areas, it is out in the regions as well. The next handful of years look really positive for the sector and for Coates."
The company still had to take special measures for their workforce, with social distancing, cleaning of equipment and so forth. It also lost some staff at the beginning of the pandemic.
Vitlicjh remarked, "We made a small percentage of the working population redundant, and then we basically kept everyone fully employed throughout the journey through to today."
Plans outside Australia?
The company, as it comes out of the pandemic, is now focusing on the same issues facing rental companies such as where to find growth and digitalisation.
Is Coates interested in growing its operations in Asia, where it already has a presence in Indonesia? Its owner, Seven Group Holdings, sold its Chinese Caterpillar dealership several years ago but retained the WesTrac Caterpillar business in Australia. That would suggest that the focus is more domestic.
Vitlich commented, "At the moment my passport is not much good to get me anywhere. But putting that aside, I think there's so much opportunity here in Australia that we don't really have to look too further afield.
"From a more cultural perspective, Asia has been a graveyard of many an Australian company. It doesn't necessarily work. It is certainly not an issue of saying 'never', but really about getting our own house in order in Australia and growing from our home base.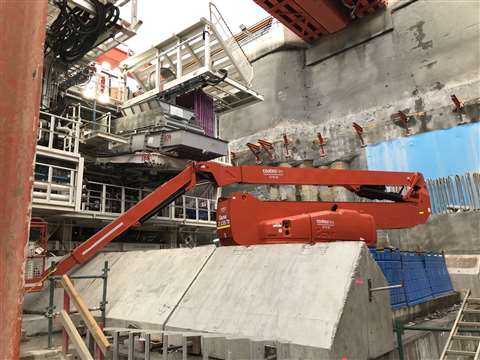 "We have a number of customers that provide us, already, with the modus operandi or the exemplar, where, if we provide them the service, they will use us almost exclusively. And that takes you away from being just a transactional service provider to being a true partner."
With future acquisitions, Vitlich believes that they could be either in the standard hire side or in support of the industrial or engineering services offer. He sees continued opportunities in the specialist hire divisions, which many large rental companies are investing in – for products like pumps, shoring, power - and stated it is driven by customer demand rather than higher margins.
He insisted, "We're quite happy to consider both…[but] simply adding hire equipment into our fleet or adding specialist equipment, then it's going to be hard to justify that from an investment perspective. We would probably be better off taking that capital ourselves… to drive the business from a ground-up basis.
"We're not there necessarily because it is a significant step up in gross margin or EBIT margin. It is more an extension of the offering because our customers are taking us there."
Digital initiatives and sustainability
Closer to home, Coates is engaged on the same digital path as many businesses. Vitlich explained that the Covid-19 pandemic has not changed their priorities in this area. The country remains a bit "old school" in how it manages site relationships, and the more limited impact of the pandemic than elsewhere meant that there was not the same frantic push to digitise operations.
Vitlich said, "It is just a question now of how quickly we continue to accelerate through that digitisation, so that we have got more offerings for our customer… We introduced My Fleet, an internal App that we launched a number of years ago.
"It allowed us to manage the productivity of not only our fleet but also our people in a very proactive way. My Sales is another application that we use internally with our salespeople.
"We're certainly moving towards dynamic pricing. We do it partly now. It's not right across the board, but certainly that's most definitely where we're going."
Another key theme in rental is sustainability. Coates owner, Seven Group Holdings, committed the group to targets in February this year, including the target for Coates to be net zero by 2040. It will undertake annual reporting under the GRI (Global Reporting Initiative) framework and make climate-related disclosures in line with TCFD (Task Force on Climate-related Financial Disclosures).
Vitlich, who acknowledges it is "very early days", said that there will be more hybrid machines in its fleet with solar lighting towers being one technology that Coates is investing in. His customers are asking for sustainable options but, for example, there is not yet an appetite for electric mini excavators.
He claimed, "I think our responsibility is really to respond to market demands and provide both the pull and the push for the entry of alternative offerings.
"At the moment, if you can imagine a mining company moving hundreds of millions of tonnes of dirt in the Pilbara [iron ore mines] over in North Queensland, the diesel that they consume in a lighting tower is the least of their concerns."
Fleet investment priorities
The demand for electric machines may be trailing Europe, yet Coates is still making heavy investments in its fleet. It paused spending last year, when the pandemic struck, but started renewing the fleet again at the end of last year. There has been a shift over the past 18 months in how Coates spends, with a more selective approach.
Vitlich stated, "This first half of 2021 is seeing that continue. So we will continue with our profile of around about A$200 million of capital expenditure each year. There's a mix there of growth as well as replacement."
"I don't see any point in just having a profile of replacement capital. To me, it's got to be the required capital.
"We have 21 categories of equipment at Coates. When you go through the line-by-line total utilisation [TU] and financial utilisation [FU], you can see very clearly over time what's being used and what's not being used. So, over time, we had a little bit of a myopic view that we need to offer everything to everybody.
"I take the view that, no, you know that the minor offerings, if you like, are showing up in the utilisation data. We don't need to keep investing in those. Let's keep investing in what our customers are demanding from us. So that's really been the shift.
"We are doing far more work about how we really make use of that A$200 million to drive the required capital and hence assist in our return on capital profile."
It all paints a picture of a business on the receiving end of serious, forensic attention.
Vitlich and his team are examining received wisdom, trying to understand how rental is evolving, launching new engineering services and reassessing historic fleet profiles. Viewed in that light, the name change really is not such a big surprise.
NEWSLETTER
Delivered directly to your inbox, International Rental Newsletter features the pick of the breaking news stories, product launches, show reports and more from KHL's world-class editorial team.
CONNECT WITH THE TEAM
CONNECT WITH SOCIAL MEDIA