Interview: Loxam's Bill Olivier on Belgium's new rental association
By Lewis Tyler08 September 2023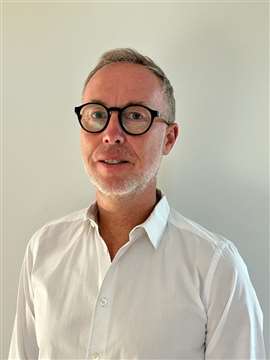 Last month it was revealed that a new rental association had formed in Belgium. Founded by seven rental companies, the vision of the Belgium Equipment Rental Association (BERA) is to become the "leading voice and catalyst for machine rental companies" in the country.
IRN spoke to Bill Olivier, BERA chairman and CEO of Loxam in Belgium and Luxembourg, to discuss BERA's creation and its goals, and the equipment rental market in Belgium.
The formation of BERA
Despite launching in July, the creation of BERA has been in the making for some time.
Early discussions took place last year between Olivier and Tom van Hooydonck,  Belgian general manager, Boels, who has since taken a step back and assumed a more supportive role.
Following on from that meeting, Olivier approached the European Rental Association (ERA) who offered support with the initiative.
Then, in January this year a meeting was held at ERA's headquarters where the idea was first pitched to 20 companies.
"The outcome of that meeting was that everybody was positive, everybody wanted it to happen", says Olivier, who joined Loxam four years ago from Dutch automotive group Van Mossel.
The decision was then made to formally launch the organisation with the help of its seven founding members Key-Tec, Heli, Wim Verhuur, Marchandise, Loxam, Huurland and Hermans Heftrucks, all of which have representatives on the board.
"There have been some initiatives in the past that never worked out in Belgium", Olivier tells IRN when asked why a rental association in Belgium is needed.
"The needs in Belgium are similar to the needs in other countries. We are confronted with a lot of government decisions, where we know that there are lobby groups who intervene, but for the group of rental companies who are sometimes really concerned, there was no spokesperson for them."
The association will fill that gap, representing the equipment rental industry, and Olivier says it has started strong in terms of membership.
At the time of writing, 21 companies have signed up as members, most of which signed before its official launch at Matexpo last week.
Moving forward, Olivier says the goal is to reach 40 members operating in equipment rental, before reassessing its goals and potentially moving into other areas of rental. "We have decided as a strategy to limit it to a certain group of companies that fit the definition and then bring added value to them", he tells IRN.
BERA's leadership
Olivier will, at least for the short-term, be front and centre of all activities, with Pascal Ameloot, co-owner of Belgian company Huurland, assuming the role of secretary and Dennis Renders, manager of forklift dealer Hermans Heftrucks, to serve as treasurer.
Other founding members will have roles in organising working groups and events or carrying out external communication. Olivier describes it as an efficient and manageable structure, one which "has to be driven by the industry."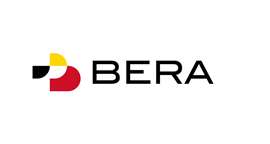 On his own involvement, Olivier says the structure could change in the next 12 months as he balances his role with BERA with his duties at Loxam.
Olivier says, "I'm CEO of Loxam Belgium and Luxembourg so I can't spend half my time managing BERA at the moment, but we have put a lot of energy to get to a professional level quite quickly. I'm in conversations with presidents of other federations in Belgium to see how they manage and organise.
"Everything will depend on the number of members and sponsors. If we have a budget, we will be able to have somebody representing us, and if not, we will be forced to do a bit more ourselves."
For the time being, his remit will include driving new members and "keeping the pace" when looking to deliver on promises made to existing members, while he will also take up one of a number of working groups that BERA has organised.
Safety and legislation in equipment rental
The first details of future working groups were revealed to both current and potential members at its official launch at Matexpo. 
The first will focus on legislation in Belgium, which Olivier says is a huge cost and operational burden for equipment rental companies; "Technical controls in Belgium are more intensive than in other countries.
"We have subjects such as the obligation about license plates for machines that are on the road. We have CO2 emissions in city centres and problems in where they do not want us to come into city's with big trucks to deliver machines between certain hours or certain traffic."
The second working group on safety will cover two areas, site safety and theft prevention.
"On one hand it will cover safety of all the people working in our companies and on the job site. For example, accident prevention, accident plans and what can be done together. A lot of companies talk about that, but can we do something as a sector organisation?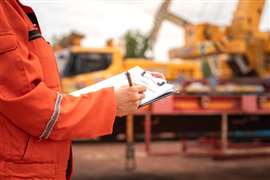 "On the other hand, we are all confronted with theft. Sometimes it's the same guy who comes to rent a machine with us who pays two months and then he's gone. He then repeats the same act with our colleagues.
"How can we work on prevention? Not only by putting in track and trace, but also by creating database knowledge about certain habits, certain new procedures that the thieves are using. This is, for all of us, a big loss in our profit and loss, which we want to tackle."
In the future, Olivier anticipates the association will organise a maximum of four events annually, covering topics such as sustainability, innovation, laws as well as regulations and safety.
Supporting the Belgian rental industry
As part of its vision to become the leading voice for equipment rental in Belgium, the association says it will help "drive excellence, collaboration and value for our members and stakeholders."
To achieve this, it will also organise social network meetings and share up to date information and data to its members on top of the previously mentioned working groups.
Olivier says that the sharing of data is where communication with external organisations will be crucial. Firstly, he highlights ERA, with which the association will become a member; "Today in Belgium, companies are flooded with information or they get no information.
"We want to get to the middle, and we want to digest part of the information coming in and make it easy to access. And, if ERA needs to do a survey, we can be the intermediate to collect data to get to the right company."
Meanwhile, BERA will also remain in contact with the Belgian government on subjects impacting its members. Olivier says, "There are a lot of subjects which we are all concerned with and individually we don't have the weight to make it happen. That's where we need to join forces through the association."
Of course, it is still early days for BERA with more to come in the near future, including the finalisation and launch its website, which Olivier expects to happen by the end of September.
And, despite being in its infancy, Olivier says the signs are positive; "It has been seen as a need for the industry. We feel a positive attitude towards the initiative and people wanting to support us.
"We have looked a lot at the Dutch Association, Verhurend Nederland. Some Belgian companies or some companies active in Belgium, they are already partner sponsors over there, so these are the ones which we will also add to our list in Belgium, that's for sure."
NEWSLETTER
Delivered directly to your inbox, International Rental Newsletter features the pick of the breaking news stories, product launches, show reports and more from KHL's world-class editorial team.
CONNECT WITH THE TEAM
CONNECT WITH SOCIAL MEDIA