Interview: John Bureau on Volaris and rental software acquisitions
By Murray Pollok12 October 2022
Volaris is a leader in software for equipment rental and part of the US$5 billion revenue Constellation Software business in Canada. Murray Pollok spoke to John Bureau, a Group Leader at Volaris, about the company's strategy.
Volaris operates 120 separate software companies in more than 30 markets, of which equipment rental is one. Its software businesses include Wynne Systems, Baseplan, InTempo, Windward and UBS.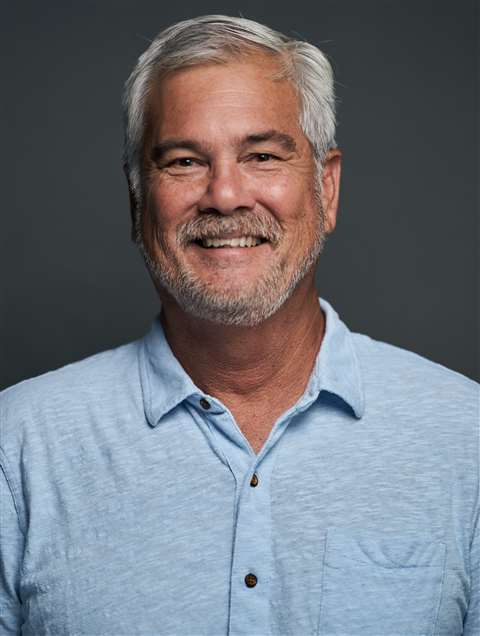 Bureau's involvement with equipment rental began in 1986 with an IT job at US Rentals. He stayed with the business when it was acquired by United Rentals in 1998, the same year in which United acquired rental software company Wynne Systems.
Bureau became President of Wynne in 2001 and then its General Manager following United's sale of the business to Volaris in 2012. Since 2018, he has been Group Leader at Volaris, responsible for mergers and acquisitions in equipment rental.
IRN spoke to Bureau in California by video call.
IRN: Volaris is one of six divisions within Constellation. What is the logic of this structure?
John Bureau: It's decentralisation. Their philosophy at a very high level is that decisions at the business level is best made by the general managers of those businesses. They create nested portfolios from an operational standpoint. So the six divisions, although they have the same way of measuring performance, make their own decisions, which verticals they play in, which geographies they play.
Volaris is just one of six - I think it's the largest one, if not, it's the second largest - and it contains the original acquisition [Trapeze] made by Mark Leonard, who's our chairman. And Mark Miller, who was co-Founder of the Trapeze business, is the CEO of Volaris. Constellation has now made more than 600 acquisitions, but we might go over that number during this interview. We've never sold an acquisition that we've made. It's a hallmark of what we do.
Wynne Systems has been part of Volaris for 10 years. Volaris, as an operating group of Constellation, was pretty small at the time relative to now, where Constellation is above US$5 billion in revenue. In fact, when Wynne was acquired, Constellation stock price was at C$85, and today it's around C$2000. If you chart that against Apple, Salesforce - pick your favorite tech - I think it did well. It's the unknown software that nobody talks about.
IRN: How important is equipment rental to Volaris?
JB: It's very key. It started with the acquisition of Solutions by Computer (SBC) [in 2008]. The idea was to acquire Wynne and SBC at the same time, but the timing wasn't right for United Rentals. So in May 2012 they acquired Wynne. That was our foray into rental software, and it was the ideal acquisition entry point into a market, a number one and number two player.
Then subsequent to the acquisition of Wynne, we acquired RentalResult. And then later we acquired UBS, not necessarily on the construction side, but more on events, cameras and such. And we split Wynne Systems into InTempo and Wynne. [InTempo was split out to focus on smaller mid-market customers.]
IRN: Constellation and Volaris like to run acquired businesses as autonomous operations. Why is that?
JB: It's focus, and it starts with Mark Leonard, our chairman. We prefer to have smaller business units focus on the areas that they're very good at. When we acquire a business, we accept the fact that we don't know your customers as well as you do. We don't know your employees as well as you do. We don't know your products as well as you do.
We may understand the market, but not necessarily your specific market and geography. So why change that? We buy businesses that are already established; they've already proven their success.
I gave you an example of InTempo. Wynne Systems was growing extremely well since the acquisition, and we split the organisation, we created two general managers, two directors of product, two directors of customer care and so on. That was counterintuitive to what Wall Street might say - why have additional expense? It all goes back to focus, because we weren't focused on the mid-market in North America, which is a very healthy market. So we created a business unit and said, this is your space, go after it.
IRN: That means there is competition between your different software businesses? I guess some of your competitors will be sceptical about that?
JB: In our verticals there are rules about that. We don't collude. It's not uncommon in the bid race that if you look at it from a Volaris standpoint or Constellation standpoint, we're one, two and three. Most of the business units understand that it is customers for life. So they make the best structured deal. And enterprise people are not necessarily going for the cheapest discount, right? They're looking for the best solutions.
But we do not discuss price. And they don't say, let's both come in at the same price. We don't control all the competition and we're not necessarily one, two and three on the list. Sometimes we're just two, which is unfortunate. Other people can come in, so it keeps everybody on their toes.
The business units compete, obviously. So it is not in their best interest to share information: they're in competition for the same customer. They just happen to be owned by the same parent company.
IRN: And if one of your companies comes up with a technical innovation, do they share that technology or concept across the group?
JB: We do collaborate on best practices, but not necessarily on focused features. I'll give you an example. UBS is in a slightly different space in rental and they do operated equipment: cameras have operators. And certain crane businesses out there are very focused on operated equipment. So, the functionality of UBS actually exceeds some of the others, like Baseplan or Wynne. They're not necessarily sharing that, what separates them from Wynne and Baseplan.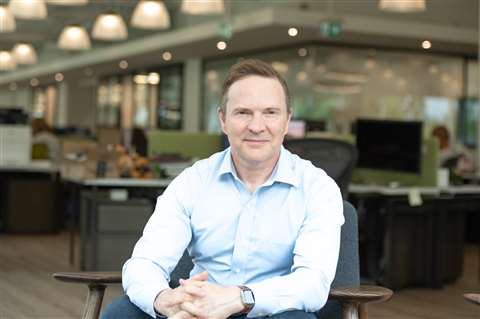 However, if it's a technical issue about how to achieve efficiencies on the technology stack, we do share best practices. We share best practice on customer care. On regression testing, which is a generalization of software, how do we do regression testing efficiently? We do share those best practices because they benefit all organisations.
And it might be geographies. If we are thinking about leaping geographies, it's not easy to do, so here's what to watch out for. Your software works nicely in North America, but it's different in these different geographies. Here's what we did to solve that functionality. But they don't necessarily share what separates them in feature rich functionality.
IRN: Is there a risk that Volaris ends up owning a big chunk of the rental software market and it acts as a choke on innovation and competition?
JB: You know, the way that we let our businesses compete, I don't think so. It just happens to be the ownership side of things. And we buy these organisations forever. We have a growth mandate and Constellation has significant growth year over year, not only from acquisitions, but organic growth.
If you don't reinvest into the product, the organic growth will go negative, for sure. And your relevancy will be in question, which puts a business into a death spiral. We're constantly reminding our business unit leaders that you've got to do the reinvestment. We're encouraging it. We're not trying to take it all to the bottom line in a given year, because we're here forever.
We want to make sure that this is a viable business, a good business partner for customers 10, 20, 30 years from now, and how you do that is roadmaps and reinvestment, constantly communicating.
IRN: What is the end goal for Constellation?
JB: The biggest threat to Constellation is their ability to deploy their capital. It's the net income of the organization that we're reinvesting. And if you look at the size of Constellation, although there has been nice growth at $5 billion, it's relatively small compared to Fortune 500 companies out there. It's got a lot of bandwidth [to grow further].
We keep a very comprehensive list of all the software companies and all the verticals that we may be interested in or may be of interest in the future, and that exceeds a hundred thousand, easily. We're constantly finding more software companies out there.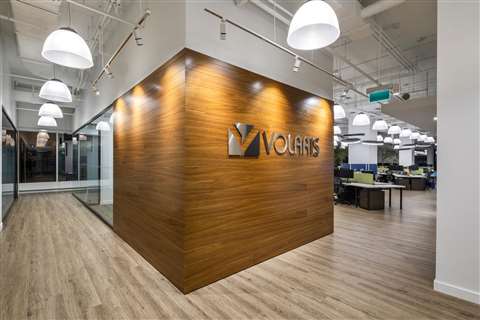 Geographically Constellation does well in North America, does well in Europe, has made a big acquisition in Africa of a called Adapt IT [in South Africa].
Asia still eludes us, specifically Japan, even in our vertical. We know that we have 12 to 15 very large equipment rental companies in Japan. We have a software solution for any one of those companies - but we can't penetrate that market.
Acquisition is certainly a strategy there, but it's not necessarily a Baseplan situation [in Australia] where there's one company that has many of those customers.
IRN: Looking at equipment rental, do you have a clear picture of the kinds of companies you want to buy geographically and the kind of technology? Is it traditional rental software or telematics, IT technology?
JB: All of the above. I'm a developer at heart. I went to the University of California, Irvine, and was a computer science major in the early eighties, which was unheard of then. I'm a programmer. If somebody back then said, should we buy this solution or build it? We can build it, right?
Now I'm in acquisitions. And it's not that our developers can't build a better mousetrap or better functionality or technology, it's a time horizon issue. How quickly can you build it to go to market? That might be measured in years.
Today, we have this capital arm that will say, why don't we buy it? So let's take eCommerce. We invested in business called Nitro Sell, rebranded to WebSell, out of Ireland. We know that eCommerce is a big part of the success of the equipment rental space. Even credit card processing, as elementary as that sounds. If you really dig deeply into how that works, especially in North America, it's very complicated, with stability and security issues. So we invested in a company called Curbstone.
So, we're looking for very specific solutions that solve these pain points that we don't necessarily have a good answer to.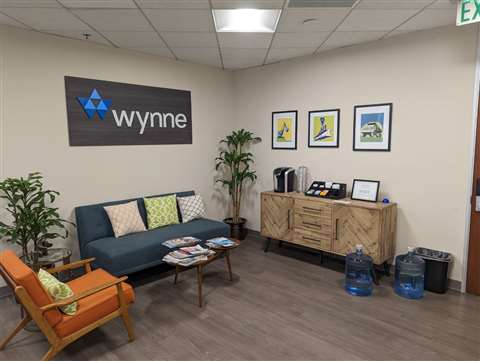 And perhaps through acquisitions we can make the geography leap. If you walk into a rental yard in France, in the UK, US, anywhere in south America, Australia, they kind of look the same. But all the things to do from a compliance standpoint, like tax reporting, is very different. So, you've got to make your software comply to that. So geographic expansion, certainly.
IRN: And telematics? Would you be interested in the major telematics players?
JB: Yes. We do own some telematic businesses, not specifically to the equipment rental side and in the Australia and New Zealand area. Telematics has been commoditised. So, it's not the telematic device, because there is very little margin there, it's the ones that are specifically addressing the verticals that you're interested in.
But yes, we are. If we found the right one we would certainly be interested in acquiring that technology.
IRN: What about the online marketplaces, the rental aggregators? Is that something that you would consider, or is it off limits because of the potential of competing with your customers?
JB: We've got to be careful there, but we are interested. We talk to those folks and we're very interested in their success.
You're seeing these very big companies with very large investments trying to create a marketplace in North America. I think they'll be successful. Our view is, we will sit back and see who comes out of this, or it might be multiple organisations.
To your point, we would be interested in investment for an acquisition. Absolutely. It's becoming a more important part of the marketplace, especially in North America. And it's a different question and answer in the geographies that are out there.
IRN: Won't you end up competing with your customers? Some see it as a threat.
JB: It depends on how it evolves. Some businesses, they don't know about equipment, and so they have to get the equipment from somewhere and more than likely they're going to get it from local providers, which are equipment rental companies. So I just see it as another channel for our customers.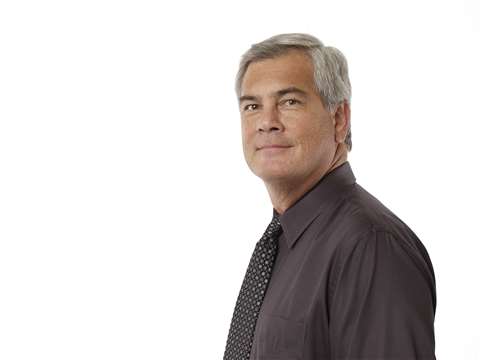 So, we're following that, but you're right, there's been resistance from the companies with international or national footprints out there thinking that this is just going to lower our margins.
IRN: Do you currently see an appetite for IT investment among rental companies?
JB: In aggregate, no, although I've been in the industry a long time, and even when the economics look disastrous, they're reinvesting. It might be a cost savings, the efficiency issue, perhaps they have time to really think about how their business processes work; it always starts there. But don't let the IT department lead that conversation. That always leads to disaster.
So even in the bad times, we see people investing into the product. So, there's no lack of statement of works out there that puts us out for months. It doesn't matter if it's good or bad times, it may be more revenue generation or how do we look at damage waiver, or about rates.
IRN: Some rental companies are developing their own software and systems. Is that 'homegrown' approach a threat to rental software companies?
JB: Every business partner we have has its own set of solutions to their problems. There is no one size fits all type of solution, and outsourcing sometimes becomes necessary. So maybe your business partners can't keep up with all the changes that you want to make, or maybe it's about defence - this is what we think is secret to our success and we don't really want to share it through our vendors.
I came into the industry when everything was homegrown out of necessity. There was not necessarily an alternative that was more attractive. Even today we still find companies that have homegrown software, but what they realise is that this is not what they do. And when we look at it from a business standpoint, we see that they don't do it very well.
Technically you might be solving it, but you're spending a lot of money to solve that problem, when a software provider could maybe do a better job, especially when it comes to a stable, secure platform into the future. It does the job, but there's the difference between doing the job and doing the job in a safe, secure and stable way.
United Rentals used to own Wynne. Even United Rentals came to the conclusion that Wynne did really well, but in the scheme of things, we were a rounding error. It's not what they did.
IRN: Is there a growing digital divide between the large companies with sophisticated IT departments and big budgets, and the smaller, medium sized companies who are lagging on technology?
JB: I don't have an objective answer, but subjectively I think there is, because of the investment side, just the process of understanding the bigger picture at the end of the day.
I would agree that the smaller companies don't necessarily have the digital technology for using algorithms to do rates, for example. Now, if they're a local player, they might understand that market better than any one of those algorithms out there. They know everything that is happening in their local community, they don't need software to do that. That's the argument.
But yes, I would suspect that there is a growing digital divide. Having said that, the businesses that we buy are not just focused on the Enterprise scale businesses. We look at all spectrums in the market and all those different geographies.
IRN: Any particular acquisitions you're working on now in equipment rental?
JB: Yes, but I can't talk about them. They are under non-disclosure agreements. Stay tuned.
.
NEWSLETTER
Delivered directly to your inbox, International Rental Newsletter features the pick of the breaking news stories, product launches, show reports and more from KHL's world-class editorial team.
CONNECT WITH THE TEAM
CONNECT WITH SOCIAL MEDIA