Interview: ALEC's Alexandre Forjaz on Brazil's rental market
KHL journalist Luciana Guimaraes spoke to Alexandre Forjaz, the President of Brazilian rental association ALEC, about trends in the rental sector and the need for education on issues including rental pricing and digitalisation.
Since 1992, Brazil's equipment rental association ALEC (Associação Brasileira dos Locadores de Equipamentos e Bens Móveis) has been representing the interests of the country's equipment rental companies, and working to professionalise the sector.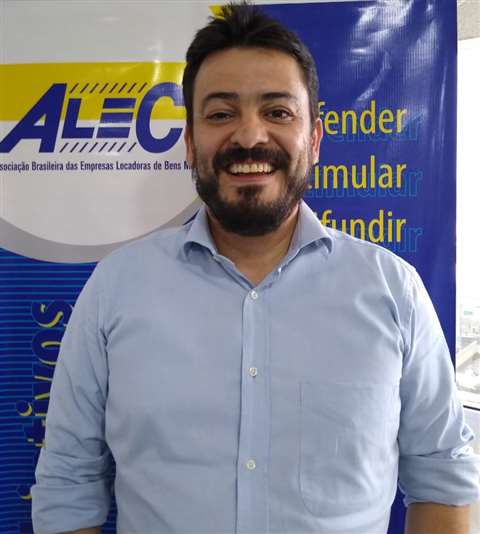 The association's current President is Alexandre Forjaz, who is the Commercial Director of Platafort Locacao e Comercio de Equipamentos, a São Paulo-based company that specialises in the sale and rental of low height aerial platforms.
Luciana Guimaraes: How is the rental market, after two years of Covid turmoil and uncertainty?
Alexandre Forjaz: Civil construction recorded its highest growth in 2021 in the last 10 years, even with the increase in the costs of construction materials such as steel, concrete, PVC, among others.
The equipment rental market showed excellent results last year and expectations for this year are promising.
LG: Speaking of competitiveness and profitability, how can and should rental companies adapt to the current environment?
AF: Rental companies need to invest in technology and I am not referring to equipment, because buying state-of-the-art machines is already part of the everyday business of companies. It is essential that they invest in management systems that control inventories of parts, machines, preventive maintenance, CRM, marketing, digital signatures and e-commerce.
The days are numbered for rental companies that do not join the digital world.
LG: Brazil has record levels of real estate development. Will it be possible to supply the sector in the face of this demand?
AF: The market has been heated since last year and renters have been organising to meet the demand ever since. Manufacturers, in turn, are also preparing to supply the sector. It is a matter of strategy to take advantage of the moment so as not to lose customers and to reinforce the advantages of rental.
LG: ALEC is celebrating its 30th year. What are you doing to mark that anniversary?
AF: To celebrate ALEC's 30th anniversary, throughout 2022 we will hold fifteen editions of Alugar Regional [regional rental meetings]. There are meetings between rental companies in various regions of the country: in Cuiabá, Belém, Palmas, Rio Branco, Manaus, Curitiba, Porto Alegre, Mogi das Cruzes, Campinas, Araras, Piracicaba, São José do Rio Preto, São Sebastião, Taubaté, ABC and São Paul.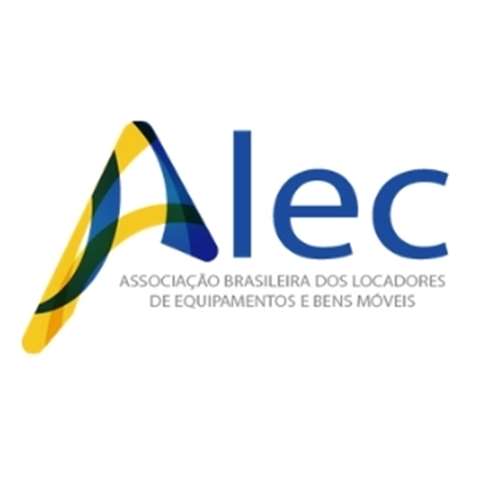 Rental companies lack information and these meetings are an opportunity to network, and exchange ideas and strategies, remembering that everyone faces the same challenges.
One of the topics discussed at the events we held in 2021 was the calculation of rental prices with the presentation of an interactive spreadsheet. Rental companies could see how much they were losing, or gaining, with the prices charged.
Pricing a rental is not an easy task. The only thing we know is that it's no use seeing how much the competitor is charging and doing the same.
The spreadsheet was so useful that ALEC has decided to develop an App to make life easier for rental companies, also in celebration of the 30th anniversary. The App was created with the sponsorship of Vibromak, an associate member of ALEC, and is available to our members in the restricted area of ​​the Portal and also on Android PlayStore and iPhone Apple Store.
LG: What types of rental equipment are most in demand today?
AF: The range of equipment in our market is very varied and every day more options are introduced by manufacturers to facilitate the day to day work.
Concrete mixers and scaffolding always have a guaranteed market, for example. Compaction and concrete equipment is also highly sought after by rental companies, especially soil compactors.
Aerial platforms, which is my own area of activity, have been a promising market in recent years.
LG: Speaking of ALEC's rental and associate members, how would you describe these two groups?
AF: Most rental companies are family businesses. The larger ones have been acquired by investment funds or by foreign rental companies in recent years, which has also brought more professionalism to the rental sector.
Associate manufacturers are always interested in offering equipment with more technology, but they understand that the relationship with rental companies is about more than buying and selling. When a rental company is better prepared to manage his company, the entire market wins. Many manufacturers sponsor our Alugar Regional events because they understand that bringing knowledge and information to rental companies is essential. During the pandemic, several manufacturers also focused on training our members, including commercial teams.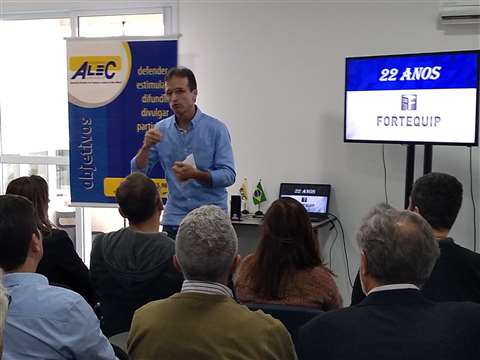 Most of the software developers associated with ALEC, for example, are always improving their products to meet the growing demands of rental companies and, in the pandemic, they also held live events and webinars to help our members. Most rental companies are waking up to the need to automate controls and to adopt an integrated management system.
LG: Today we talk about Brazil having around 7900 light equipment rental companies, 4900 'yellow line' heavier equipment renters, and almost 2000 crane and aerial platform rental specialists. Do you believe that number can grow further?
AF: In Brazil there are 19750 rental companies and the largest concentration is in the state of São Paulo with 4500. With the country's housing deficit and the need to invest in basic sanitation, logistics and infrastructure, there is still a lot of room to grow in the rental segment.
Every year we have new rental companies being formed and this trend shows no sign of ending. Driving this is that when choosing to rent, there are numerous benefits for contractors. [Forjaz lists multiple benefits, including cost control, immediate availability of modern equipment, breakdown coverage and the fact that end users can focus on theoir core buisness.]
LG: What would you say have been the association's main achievements in recent years?
AF: In the last two years we have had many achievements in our management. With our new interactive Portal, we generate useful and relevant content daily, with e-books, webinars, training courses and equipment instruction manuals. Through this we have generated new contacts and made the association better known among the new generation of rental companies.
At the same time, the Alugar Regional meetings that I mentioned earlier have brought together hundreds of rental companies to discuss rental price calculations and how this can impact the profit for a rental company.
LG: What is the expectation of the association and its members for the future?
AF: According to all forecasts, the civil construction sector will maintain the current rate of growth and our expectation is that the rental market will follow this trend. But for this to happen, it is necessary to invest in training.
In the last two years, we have promoted live events, webinars, meetings, e-books, round tables, equipment instruction manuals for rental companies to send to customers, a bi-monthly magazine with articles and interviews. All this is with the aim of supplying rental companies in Brazil with information that can help them manage their companies.
ALEC will intensify all these actions with the objective of increasing the professionalism of the rental market throughout Brazil. We will adopt new strategies, always with the goal of collaborating with rental companies so that they can grow, because the sector has a substantial role to play in the country's economy.
The author
Luciana Guimaraes is the Deputy Editor of Construction Latin America (CLA), a sister magazine to International Rental News (IRN) within KHL Group. This is an edited version of an interview first published on the CLA website.
NEWSLETTER
Delivered directly to your inbox, International Rental Newsletter features the pick of the breaking news stories, product launches, show reports and more from KHL's world-class editorial team.
CONNECT WITH THE TEAM
CONNECT WITH SOCIAL MEDIA