How GAP and Spartan partnered to go paperless
By Murray Pollok08 November 2021
The UK's GAP Group is installing a paperless system for its workshop operations. Murray Pollok spoke to GAP's Mark Anderson and Jim Green from IT supplier Spartan Solutions.
The repair and maintenance of equipment is an enormous part of any rental business. So much so that Mark Anderson, Managing Director North at UK rental company GAP Group, says a key measure of any rental company is "how strong the workshop is".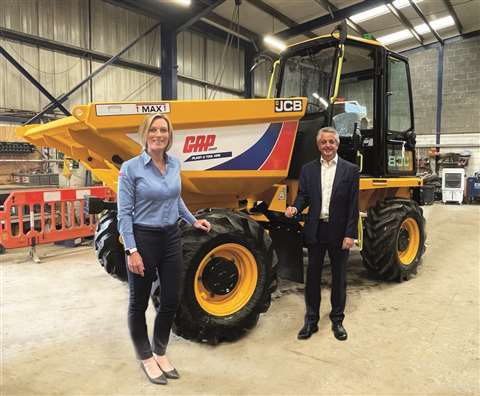 The goal of continuous improvement in its workshop operation is what lies behind GAP's current implementation of a paperless workshop management system supplied by Glasgow-based company Spartan Solutions.
Spartan's PHALANX system
Spartan's PHALANX system will be installed on around seven to eight industrial tablets at each of GAP's workshop, with fitters and mechanics able to record progress on inspections and repair in real time, connected to the company's wider ERP system.
Anderson, speaking to IRN in a video call along with Spartan's founder and CEO, Jim Green, says the system is already working well at four of its Plant & Tool depots in Scotland.
"We've got very good paper records, which are great if the asset stays at the same depot for its lifetime – a lot of assets do", he says, "But a proportion of the fleet – larger items – move around and the service wallet moves with the plant. The one that goes missing is the one that you need."
The new system will iron out problems with handwriting and consistency of records, and it will be speedier; "When there is an incident, the challenge is speed", says Anderson, "Before, you needed to scan in a paper document, so the new system improves back-office timescales.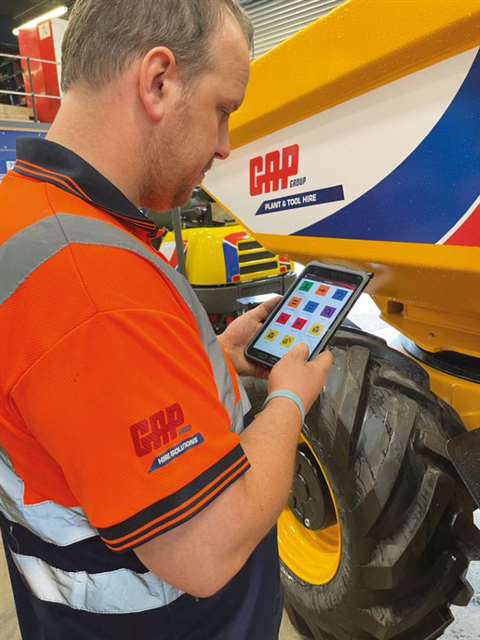 "If an asset has passed its service, they would pass a note to the hire desk. We don't need that step now – the fitter ticks 'done', and it updates the ERP system. And the hire desk fully believes in the system."
PHALANX allows GAP's staff to configure the individual reports and forms, without going back to Spartan. One customer, says Jim Green, is using 197 different forms.
Plant & Tools divison, Scotland
The company's Plant & Tools division in Scotland will be using the system by the end of September, with the entire Plant & Tools operation throughout the UK online by March next year. The other nine divisions will follow pretty quickly, says Anderson, possibly by the end of 2022.
He says mechanics have taken to the tablets quickly; "That's the way they think anyway – they already have diagnostic equipment to fit into machines. The fitter will also go with the tablet to the site for breakdowns and input the breakdown on the system."
Anderson says it is also helping with communication within the company, cutting down on the numerous internal calls; "Because 50% of our business comes through GAP One – our central hire facility - rather than through the depots, it speeds up decision making because we can see the real time information."
The tablets not only allow fitters to track and update their activities, but they can also be used to give access to detailed information; "As soon as they get the tablets, we can give them access to JCB schematics", says Anderson, "It gives them a huge amount of added flexibility and ability."
It will also help workshop managers plan their teams, because they can track in real time how long particular jobs are taking and evaluate if help is needed.
Current market conditions
The timing is good, says Anderson, because of current market conditions, with high levels of demand and shortages of equipment; "The challenge now is that every company's utilisation is through the roof because of the difficulty of getting new kit in.
"There has also been a decrease in the duration of rentals across the industry, so we are doing more inspections, more paperwork. The system will limit paperwork."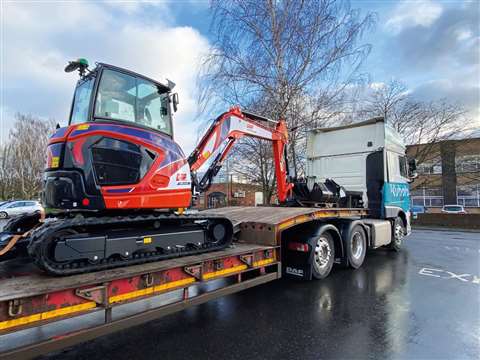 He also views it as a competitive advantage; "We believe we'll be the first general hirer to do it. Customers place huge emphasis on the service and maintenance of equipment - when we do customer presentations, we do a section on how we service the assets. Being able to show them this system is invaluable."
The investment in PHALANX is the latest in a number of IT projects for the company. Its delivery drivers, for example, are already using tablets with a paperless delivery and collection system supplied by UK company BigChange.
"We've done the paperless deliveries, the logistics with Group Planning", says Anderson, "The workshop was the last area that had paper."
Jim Green says the GAP deal is significant and a great opportunity for Spartan, but he points out that the company is not new to equipment rental; "We've worked with Aggreko for 14 or 15 years – so this sector is not out of the ordinary for us. We know the rental procedures pretty deeply – the quirks."
For Mark Anderson, it was Spartan's track record with companies like Aggreko and Ramirent that gave them confidence; "We didn't want to be guinea pigs for workshop automation. We don't enjoy becoming the first for a supplier.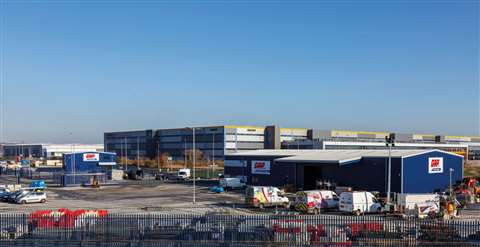 "We're enjoying the relationship. Jim has been hands on, and we like to deal with family businesses because it's easier and we can make things happen faster. There have been no crossed words yet, which is quite unusual for these things."
NEWSLETTER
Delivered directly to your inbox, International Rental Newsletter features the pick of the breaking news stories, product launches, show reports and more from KHL's world-class editorial team.
CONNECT WITH THE TEAM
CONNECT WITH SOCIAL MEDIA