Compaction equipment: Smooth and steady
By Katherine Weir09 October 2019
Compaction equipment manufacturers are keen to meet the demand for machines that are easy to operate, reliable and deliver the power needed to get the job done. Many developments in this sector have come from a focus on the rental market – hoping to ensure the 'holy grail' of maximum uptime and low total cost of ownership.
Germany-based Hamm, part of the Wirtgen Group, has kept its sights on the rental market for many years and said it takes the special needs of that segment into account during product development.

"Our development teams have analysed rental company requirements in detail and developed entire model series, as well as special equipment, for this customer group," says Reinhold Baisch, management board member at Hamm.
He says ease of operation is an important characteristic of Hamm's compact rollers because they do not require an extended period of familiarisation; "This wins over machine rental companies and their customers worldwide."
Popular with rental
Particularly popular among rental companies, it says, are the tandem rollers for asphalt construction in Hamm's CompactLine series (HD 8 to HD 14i), and the earth compactors (H 5i to H 7i). Lately, however, the heavy Hamm rollers for asphalt construction and earth work have also seen increasing demand from rental companies.
Baisch says, "The rental segment is currently expanding all over the world and the reason for this can be seen in the overall economic development. Business has become more volatile for construction companies. That's why many customers are relying increasingly on machine rental.
"Rental allows construction companies to adjust their machine fleet quickly and easily to the order situation and take advantage of transparent costs. Although this trend is particularly apparent for the compact, lighter machines, it is now also becoming more evident in the case of heavy tandem rollers and compactors."
In its H CompactLine series of compactors, Hamm offers energy-saving LED lighting and a standardised telematics interface for fleet and service management. The telematics interface allows operators to read machine data using their own IT systems, as well as giving the facility to transmit data automatically to Wirtgen's service portal using a SIM card in the machine.
These options are important for the rental market and aim to ensure that the value, machine availability and performance of the rollers remain at a good level for an extended period.
The rollers and compactors are fitted with Kubota engines – with an automatic engine stop system available – and environmentally-friendly exhaust gas technology, complying with local statutory requirements to suit all markets.
Hamm gives the option of add-ons, including drum edge lighting, a rollover protection structure (ROPS) cabin and chip spreaders for the larger models in the HD CompactLine tandem roller line-up.
Intuitive design
Swiss manufacturer Ammann recently unveiled a new line of articulated light tandem rollers. The ARX series has drums that can be adjusted quickly from in-line to offset configurations, helping operators reach compaction goals even when working near obstructions.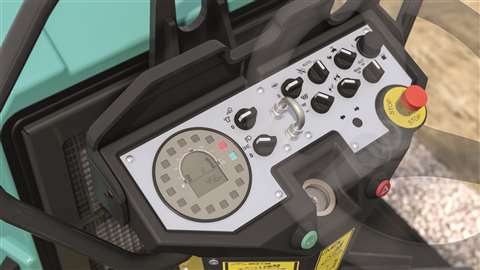 The new line comprises the ARX 23-2, ARX 23-2C, ARX 26-2, ARX 26-2C, ARX 36-2, ARX 40-2, ARX 40-2C, ARX 45-2 and ARX 45-2C. All are compliant with EU Stage IIIA/US EPA Tier 4 Interim emissions standards.
Josef Dementěv, global product specialist for machines at Ammann, says, "Rollers that are offset are able to work close to curbs and other obstructions. Operators need watch only one drum, knowing the second will be a safe distance from the obstruction."
The new line is said to have an easier to use dashboard layout, a redesign of the front and rear of the machine, and a new LED light system that improves operator safety – as well as reduced sound levels.
The 'C' versions are combination machines, which use steel drums in front and pneumatic tyres in the rear. Working widths range from 1,000 to 1,380mm, and weights vary from 2.2 up to 4.6 tonnes.
"The new models are a great fit for the rental market", says Dementěv, "The intuitive operator control panel and spacious platform offer comfort to suit a variety of operators. Durable components and fuel-efficient engines maximise uptime and lower lifetime operating costs."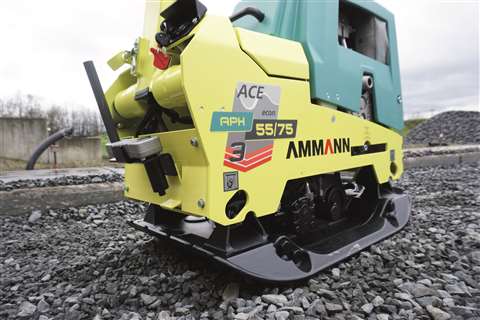 As well as this new line of rollers, Ammann has also updated its APH hydrostatic vibratory plate compactors with six new APH models that have operating weights from 357 to 760kg.
As the heaviest in the vibratory plate line-up, the APH compactors combine weight with strong amplitude created by what the company described as a 'generously designed' exciter unit.
Balancing and boosting
An issue with the weight of the compactors – jumping and landing, causing the machine to dig into the surface and get stuck – has now been fixed with the introduction of a triple-shaft exciter system. The third shaft, located in the centre of the machine, not only balances the unit but also boosts its compaction force.
The triple-shaft's steady movement makes the machines particularly good at climbing.
In the UK, JCB has introduced two new tandem rollers to the compaction market this year: the CT160 and CT260, which the manufacturer says are designed to "bring rental firms and operators a machine that is easier and more comfortable to use, safer to operate, simpler to service and cheaper to run".
Both rollers come in two drum sizes: 800 and 1,000mm for the CT160 drum widths, and 1,000 and 1,200mm widths for the CT260.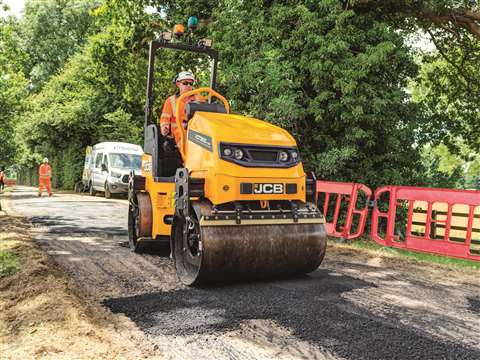 A new hourglass design delivers good visibility to both sides of the drums, while the machines are built for both asphalt and base layer compaction, making them suitable for road maintenance and groundworks.
A single responsive drive lever allows smooth operation and there are three switchable vibration settings – for both drums simultaneously or independently. Each tandem roller is powered by a Tier 4 Final engine that uses mechanical injection and no diesel particulate filter (DPF). The engine is already prepared for Stage V compliance.
JCB says the CT160 has a best-in-class linear load of >10kg/cm on both drums, making it a suitable machine for highways work.
All electrics are IP67 and IP69 compliant, to withstand power-washing for faster rental turn-around.
France-based specialist in compaction Paclite Equipment has introduced the new patented CRX698-4 rammer with an anti-vibration operating handle.
The manufacturer said that the 68kg rammer will be available at the Batimat event in Paris, France, in November this year, while a 60kg version will follow in January 2020. Both models come with transport wheels.
The model delivers a centrifugal force of 20kN while producing vibrations of just 4.2m/sec2. Paclite says the rammer is stable in use and easy to operate.
It also fulfils regulations as the units have been tested and developed with the French DGT (Direction Générale du Travail) health and safety requirements.
Battery power
Wacker Neuson has extended its options for emission-free compaction, with seven pieces of equipment from its range now operable with the same modular lithium-ion battery.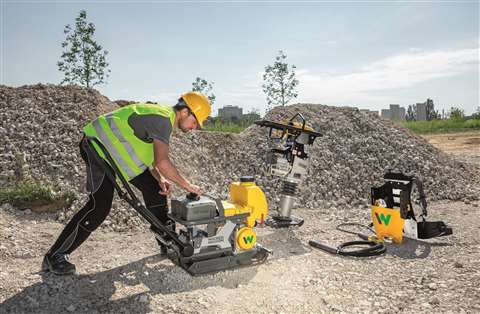 Three vibratory rammers, three vibratory plates and one internal vibrator can all use the power of the same rechargeable battery, which comes in two models: the BP1000 and the BP1400.
The batteries have been specially designed for heavy-duty construction work and Wacker Neuson says they provide enough power for the requirements of an average workday on a single machine.
Wacker Neuson also recently extended its range of rammers with the new battery-powered AS60e, which, it says, offers energy cost savings of up to 55% compared to petrol-powered equivalents.
The new rammer is designed for applications in trenches, inside buildings and in noise-restricted zones. Wacker now has the AS30e, for compacting pipe spandrels, the larger vibratory rammer AS50e, and the new AS60e for all classic ramming jobs.
"We are now heralding the start of a new era in compaction with the current generation of battery-powered rammers", says Stefan Pfetsch, Managing Director of Wacker Neuson Produktion, "We have succeeded in combining new technology with time-tested and proven quality, and making work much more comfortable for the end user."
Wacker Neuson also offers a coupling set that links three reversible DPU110 vibratory plates to give a high surface capacity of 3m. It is well suited to track ballast compaction in railway construction since, even with 2.6 tonnes of operating weight, it does not sink into the track bed.
Compared to a roller, Wacker Neuson says the coupling set is "considerably lower priced to purchase, more economical in fuel consumption and easier to transport".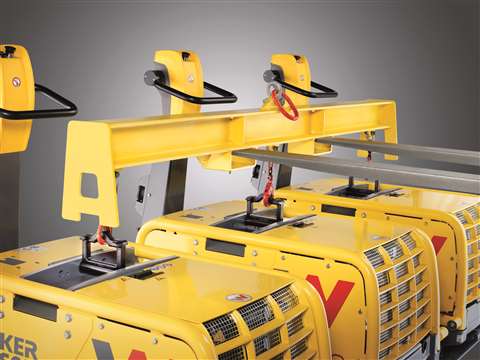 The three plates can be decoupled and used individually or as a set of two vibratory plates.
Safety-wise, an infrared remote control is used. As soon as the operator comes too close to the machine, it automatically switches off due to the integrated near-field detection. It also stops when there is an obstacle between the machine and the operator.
A compactor for every job
The latest additions to Volvo Construction Equipment's (CE) line-up of compaction equipment are a 10 tonne oscillatory compactor, two double drum asphalt compactors and a soil compactor.
Designed for compaction in delicate areas, such as bridges, over pipes and close to residential areas, the DD105 OSC asphalt compactor offers high compaction performance while producing a non-damaging oscillation movement – transferring less stress to the surrounding surface.
Volvo says the machine has a 1.68m-wide drum with a hardened, abrasion-resistant alloy steel drum shell, powered by a Tier 4 Final D3.8 Volvo engine.
Meanwhile, the DD120C and DD140C asphalt compactors were created for large-scale jobs, from highways to airport runways. They combine high centrifugal force, heavy static weight and variable amplitude to achieve a smooth, even mat finish in fewer passes.
They have operating weights of 12 and 14 tonnes, and rolling widths of 2,000 and 2,130mm, respectively.
Volvo CE says that all the asphalt compactors – DD105 OSC, DD120C and DD140C – are 20% more fuel-efficient than their predecessors.
The company's SD45B soil compactor provides up to 12° of oscillation and 41° of frame articulation in each direction, making it good for confined spaces. An optional strike-off blade and padfoot shell kit can help to match the machine to a given application and material type.
With its fully integrated traction system, the SD45B compactor also boasts good climbing capabilities.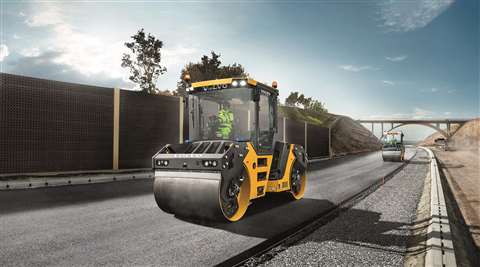 Digital enhancements from Bomag
Bomag has introduced a system called Asphalt Manager to help make the operator's job easier.
Designed to be versatile, the Asphalt Manager simply requires an operator to input the required thickness of the asphalt layer and then the machine does the rest.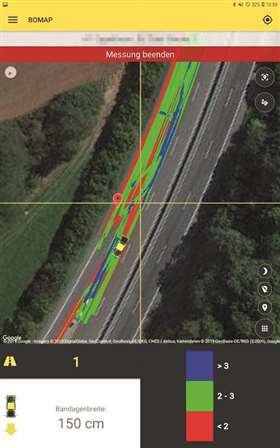 The system automatically controls the work, registering everything from the direction of vibration to the temperature of the surface and the degree of compaction.
The features on Bomag's Asphalt Manager include automatic control, linear directed oscillation with optimum effective force and infinitely adjustable amplitude. It also has a manual mode that gives the operator the option to drive it in the same way as an oscillation roller.
The company has also developed the Bomap App, a continuous compaction control solution for soil and asphalt that aims to help users to visualise and document jobsites.
The App generates a scale map of the jobsite with which users can track their compaction progress. Using different colours, the App shows the areas where target compaction has been achieved and where more needs to be done. This prevents unnecessary passes, thereby saving time and fuel.
Bomap also automatically generates a compaction report and its integrated online map service gives an overview of progress at all times.
For jobs that need more precision, Bomag's optional wireless GPS antenna is available for use with the App. Together, they provide a more accurate compaction map and readings.
Bomap is an Android App and it is suitable for use with machines made by any manufacturer.
Reversible compactors with Swepac connectivity
Swepac recently announced its next generation of reversible plates in the 150 to 500kg range, to be introduced at the end of this year.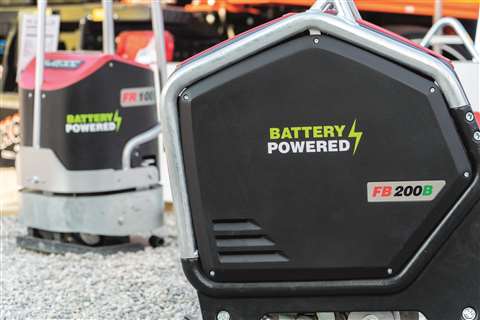 Customer input was important in the new design of these machines, including the possibility of having a fully integrated cloud-connected telematics solution. It has a GPS locator, theft protection and monitoring of relevant machine data such as running hours and service intervals.
The Swedish manufacturer is offering Swepac connectivity as an optional feature mainly aimed at owners of large fleets, such as rental companies, for whom it is important to keep track of the machines.
Later this year, the manufacturer also plans to launch its first battery-powered reversible plate, the 200kg FB200B. Battery-powered machines will be a growing area for the company as it develops more vibratory plate models, as well as offering more concrete equipment in its premium and standard ranges.
A Seismic shift
Soil and asphalt roller manufacturer Dynapac recently released its Seismic system that lets the roller determine the optimum frequency for any compacted material, monitoring the variations and constantly adjusting to the changing conditions automatically.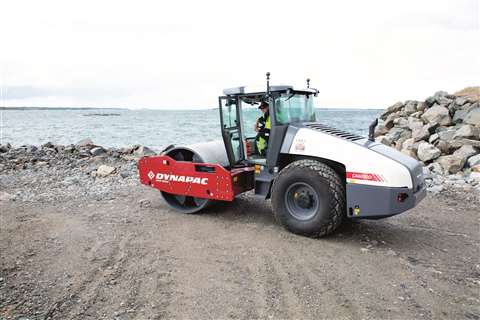 It will be available on Dynapac's CA1500-6500 rollers together with the company's compaction meter valve (CMV), which includes active bouncing control – an important part of the machine that can save it from downtime and help secure a high second-hand value.
At the same time, Dynapac is introducing Evib as a complement to CMV in the compaction meter. The E module reflects the soil stiffness and can be showed as a loading value (Evib1) or unloading value (Evib2).
By optimising the frequency at all times, Seismic can reduce fuel consumption and the number of passes required.
NEWSLETTER
Delivered directly to your inbox, International Rental Newsletter features the pick of the breaking news stories, product launches, show reports and more from KHL's world-class editorial team.
CONNECT WITH THE TEAM
CONNECT WITH SOCIAL MEDIA