Comment: five ways telematics can reduce construction equipment downtime
Soeren Brogaard, CEO of Trackunit, thinks telematics has an important role to play to help companies overcome tightening economic conditions.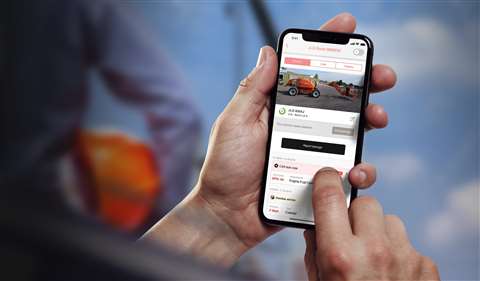 Over the last 10 years, construction has made a considerable leap forward in its recognition of technology as an essential building block in driving up productivity, safety, and in helping to eliminate downtime across sites and the construction industry supply chain.
With a difficult year ahead in 2023, telemetry systems can help rental companies, OEMs and building contractors to generate greater efficiencies, improve savings and to raise productivity.
Rental an early adopter
Telematics has been around for more than 25 years, and within construction equipment, rental companies were early adopters.
Telematics systems use sensors placed on engines to provide intricate data on vehicle location and use. At its core within rental, it provides customers and operators with the ability to know what they have, where it is, and how it's being used.
Increased demand for telematic solutions and government mandates on safety and security are key driving factors.
Recently released research from Off-Highway Research shows that sales of construction equipment hit a record high of 1.28 million units last year – equivalent to US$127 billion in sales.
It also predicts that although sales will soften in the coming years, they will remain at historically very high levels. Machines are becoming more expensive and the requirement to maximize utilization in a growing market is increasing.
However, cost sensitivity of fleet owners is a continuing hurdle in the deployment of fleet management technologies.
How big is the telematics industry?
Telematics companies are working with OEMs, rental, and other customers to deploy technologies that provide optimized solutions, allowing customers to scale up as their experience with the technology grows.
Current estimates are that around 40% of machines, in most rental fleets, employ some form of telematics capabilities, with the most expensive telehandlers enjoying the highest rates of connectivity.
A report from marketsandmarkets.com indicates that the construction and heavy equipment telematics market is expected to grow to $1.5 billion in 2026, up from $676 million in 2021.
Technology's growing opportunity requires suppliers to demonstrate the associated cost-benefit, especially where the solution is an after-market installation of devices and systems across whole fleets, as this is a costly exercise.
However, increasing numbers of rental and construction organisations are witnessing the value of these technologies.
Today they are adding to the efficiency of ownership and smoother running projects, as well as strengthening the bottom line of the businesses.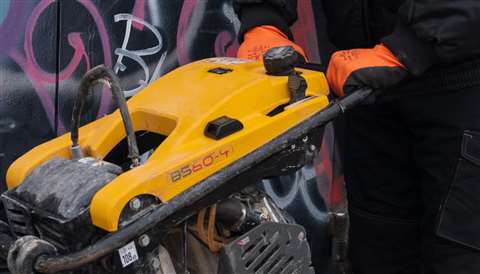 1. Tool theft and loss prevention
Non-powered tools and accessories have been a legacy obstacle to eliminating downtime.
The lack of inexpensive technology solutions has until now prolonged the industry's inability to track and monitor light equipment on site, or off.
The hand tools market in 2021 has been valued at $22.0 billion.
Industry estimates suggest that between 2% and 3% of relatively inexpensive tools and accessories are electronically tagged and easily located on site.
This dismal statistic illustrates why 15–20% of this type of asset is lost each year.
Imagine, if organisations could recoup between $3-$4 billion in lost and stolen tools and accessories each year!
There is a solution that can drastically reduce that number, in fact it can locate assets on site, in stock yards and stolen tools and equipment that have been removed from sites.
Inexpensive Bluetooth tags attached to the tools offer capabilities to monitor when, how and where the assets are being used.
Through the tagged asset network created by the IoT (Internet of Things)-enabled large machines and attaching Bluetooth chips to the tools that extend the network, rental companies can dramatically reduce the number of tools lost, stolen, or misused on jobsites.
Today, suppliers and rental companies are using the data to help them differentiate their businesses in an increasingly competitive market.
2. Optimise fleet asset managenent and utilisation
The fall-out from Covid and continuing supply chain problems means that machines and spare parts are increasingly difficult to supply to customers. Therefore, intelligent use of the data gathered from machines is essential to ensure optimised fleet utilization.
Analysing machine data and taking under-utilised machines off rent not only saves the customer money, but it can also release 2-3% higher equipment utilisation by moving the equipment to another customer, increasing the machine's income.
3. Reduced fuel consumption and carbon emissions
Many countries, including most of Europe, and the USA are introducing government or municipal backed emissions reporting requirements.
Telematics is a pre-requisite for being able to report carbon emissions by either asset, fleet, or job site.
Fuel use emissions are essential for carbon release models and understanding how the machine's engine is being used over time provides a more accurate assessment of the carbon output.
The global fuel crisis has redoubled efforts by operators and rental companies to monitor how fuel is being used and highlight anomalies to ensure fuel is not being wasted or stolen from machines.
Analysis of fleet fuel use over time will highlight which machines have an unusual use of fuel, which can be investigated by the customer or rental company.
The anomaly may be due to driver behaviour, engine service requirement, or possibly theft, but technology is now supporting users in their investigations which will result in fuel savings.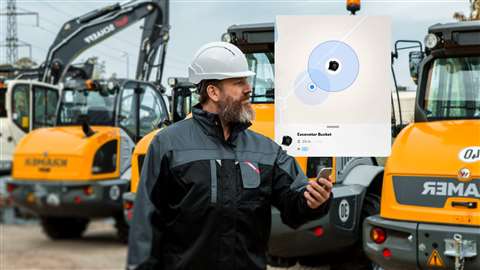 4. Improve machine maintenance to extend useful life
Another area where telemetry data is increasingly essential, especially as vehicle lifecycles are extending due to supply chain pressures, is maintenance.
Sharing machine data across customers and OEMs is influencing new machine designs as well as increasing life cycles and increasing machine utilisation.
Using sensing data to determine when a machine will require service and maintenance can save rental companies and customers both time and money. Scheduled machine servicing based on operational data and replacing with fresh machines on site can reduce breakdowns.
Forecasting servicing ensures spare parts are available and allows for planned replacement and optimised machine rentals, increasing efficiency.
5. Why the equipment industry needs telematics
At this time of short supply and extended delivery timescales, protecting assets from unnecessary faults and breakdowns helps optimise machine utilisation.
Machines are being owned for a longer periods, up from five years to six or even seven, which inevitably significantly increases the total cost of ownership.
Telematics is a key driver for cost reductions. Knowing what type of repairs could occur, reducing that time to repair and first time to fix. The construction industry cannot wait for technology to happen to it.
Technology is helping to transform machines and equipment into smart assets and even non-powered tools and accessories are now adding crucial data into the productivity mix through reduced asset loss or speed of retrieval.
Telemetry applications are expanding across the spectrum of construction activities and can unlock productivity, eliminate downtime, and offer a platform to reduce the carbon footprint of an industry which is finally on the rise.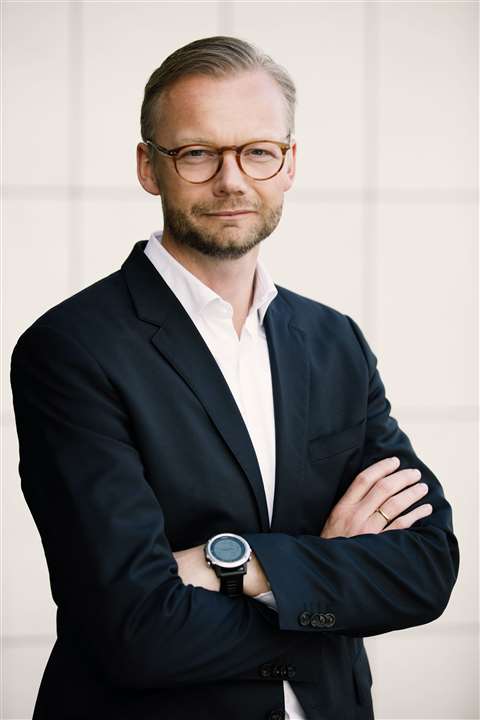 About the author:
Soeren Brogaard is the CEO of Trackunit. He joined the company in 2016 as Chief Technology Officer, becoming Chief commercial officer in December 2017.
He took up his current role in December 2020. Prior to joining Trackunit, Brogaard spent several years with IT specialist APC.
NEWSLETTER
Delivered directly to your inbox, International Rental Newsletter features the pick of the breaking news stories, product launches, show reports and more from KHL's world-class editorial team.
CONNECT WITH THE TEAM
CONNECT WITH SOCIAL MEDIA