British decline may be over
By Sandy Guthrie17 July 2018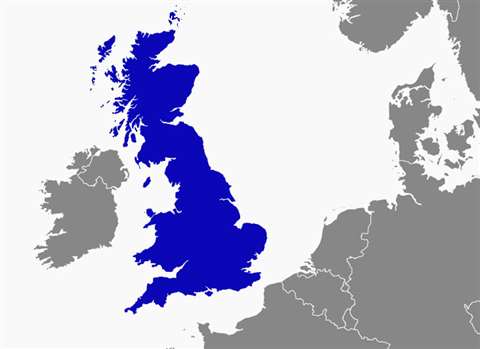 Construction output in Great Britain continued its recent decline in the three months to May 2018, compared to the previous three months, but with May performing better than April, some commentators are taking a more optimistic view.
Meanwhile, as the first-ever National Infrastructure Assessment for the UK makes recommendations for how the identified infrastructure needs and priorities of the country should be addressed, a survey on the delivery of infrastructure projects across the UK since 1997 suggests that record investment in infrastructure has not led to an equivalent increase in activity.
The latest construction output figures from the Office for National Statistics (ONS) cover Great Britain (the UK excluding Northern Ireland), and they showed that output continued its recent decline in the three-month on three-month series. The fall of 1.7% in May 2018 was the third consecutive decline in this series.
The ONS said that the three-month on three-month decrease in construction output was driven predominantly by a decline in new work. This also fell for the third consecutive month, decreasing by 2.5% in May 2018.
It said that following a broadly negative start to 2018 in the month-on-month series, construction output showed signs of recovery in May 2018, increasing by 2.9% compared with April 2018.
This month-on-month growth in construction output was partly driven by the recovery of private housing repair and maintenance work, which grew 7.3% in May 2018, following a weak start to the year.
The UK's Construction Products Association (CPA) pointed out that May's increase over April was the fastest monthly growth rate in two years. It said it reflected a small increase in activity following adverse weather conditions during the first quarter.
Compared to a year earlier, output rose 1.6%. The CPA said that the rolling three-month fall included the £247 million (€277.99 million) drop in construction work in March during some particularly harsh weather.
CPA senior economist Rebecca Larkin said, "The construction industry appears to have caught up with some of the work lost in February and March due to the freezing ground conditions and snow disruption.
"Month-on-month gains were evident across all sectors, but were strongest in private housing repairs, maintenance and improvement (RM&I), the third largest construction sector, due to warmer weather and longer days."
She said that private housing new build was 8.4% higher than a year earlier, which she said pointed to strength in activity beyond a basic catch-up as the industry entered the busier spring and summer selling season.
"However," Larkin added, "for the year to date, overall construction output remains 0.3% lower than a year earlier, with particular weakness in public non-housing – mainly education and health – and commercial, where a significant fall in new orders signals smaller pipelines of work."
Mark Robinson, chief executive of public sector-owned built environment specialist Scape Group, said that although the data pointed to a disappointing level of output over the three months, it was clear that a turnaround had started in May.
"It is particularly promising to see that total new work increased by £13.7 billion (€15.42 billion) over the past month alone, including significant contributions from infrastructure, as well as strong housebuilding.
"However, we still have a long way to go to reach output levels needed to keep the UK as a world-leader in the development of new infrastructure."
Infrastructure
He said that Scape's latest research report found that over the past two decades, infrastructure output across the UK had increased by just £70 (€78.8) per person.
"Despite record investment, the supply chain has not seen much increase in construction activity on the ground. More must be done to ensure SMEs (small and medium-sized enterprises) benefit from the delivery of new infrastructure projects, particularly as we head towards Brexit (the UK's decision to leave the European Union).
"Even greater investment in infrastructure is also essential if the UK is to remain competitive" he added. "Our rapidly growing population deserves greater investment in the services they use every day to ensure that they run both efficiently and effectively."
He said that the government should not become distracted by Brexit and should continue with the business of building, adding that committing to invest in road and rail links would improve connectivity between cities and help them to flourish.
"Clarity and consistency on Brexit is essential to keep the construction industry and the wider economy moving in the right direction," said Robinson.
Priorities
Meanwhile, the first-ever National Infrastructure Assessment for the UK has made recommendations for how the identified infrastructure needs and priorities of the country should be addressed. The UK government will be required formally to respond to the recommendations made.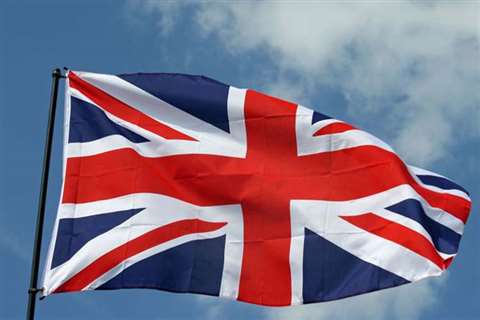 The recommendations are from the National Infrastructure Commission, which was established as an executive agency of government department – HM Treasury –in January 2017.
The Assessment includes a range of recommendations, on topics such as the future for the nation's roads. It was suggested that the government work with councils and private companies to deliver a national network of charging points for electric vehicles, and ensure that the impacts of connected and autonomous vehicles are taken into account when planning for the next rail control period and road investment strategy.
In encouraging the growth of cities, the recommendation was that mayors and city leaders should develop and implement long-term strategies for transport, employment and housing in their areas, to support economic growth, with new powers and devolved infrastructure budgets.
The National Infrastructure Assessment's spending plans include funding for projects including Crossrail 2 in London, and Northern Powerhouse Rail linking the major northern cities in the north of England. It also recommends a boost in funding for major cities totalling £43 billion (€48.41 billion) to 2040, with cities given stable five-year budgets, starting in 2021.
David Whysall, managing director of infrastructure at professional services company Turner & Townsend, said, "The National Infrastructure Assessment sets out a bold vision for a UK which is better connected, more sustainable and more productive.
"The onus is now on government, infrastructure clients and the construction supply chain to back and deliver this vision."
He said the most obvious challenge was funding and financing.
"Against a backdrop of constrained government spending and unsecured European funding commitments, it's fundamental that we attract private investment – both domestic and international – into infrastructure.
"The success of this investment relies on confidence of industry to deliver; we must work hard to build it."
Government backing
He said a secure pipeline of projects with political backing from government was needed.
"We also need to see government lead the adoption of 'capable client' principles, driving a change in delivery models and transition towards modern forms of procurement.
"We need infrastructure owners and operators to explore different funding models and work with the market to create and demonstrate world-class delivery capability to investors."
He added that it was essential to prove that the infrastructure supply chain could gear up to meet demand, with the talent, skills, technology and capabilities in place as supported by the new Construction Sector Deal.
The UK government recently announced a £420 million (€476 million) Construction Sector Deal to make the industry more efficient and productive.
Whysall said, "We all also need to play our part in raising the profile and brand of the sector. Infrastructure is critical to the economic and social sustainability of a post-Brexit UK.
"However, at present public support for major programmes and in the operators of our infrastructure is mixed, with many questioning the value of capital investment and priority given to the sector against other government priorities. We must all work hard to secure public support for the investment, and showcase a modern sector with the needs of the customer at its heart – a sector that is also the catalyst for a globally competitive Britain.
The UK government recently voted controversially to expand Heathrow airport in London.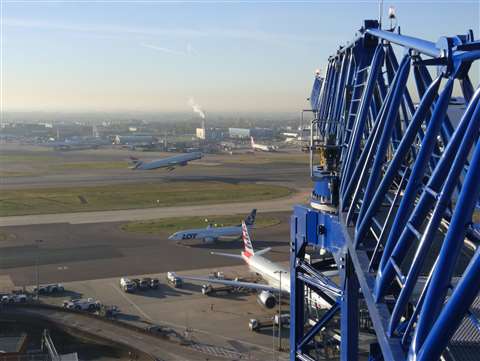 Whysall said, "There is little doubt of the ambition and economic potential of Heathrow. The expansion will be the UK's largest privately-funded construction project, generating thousands of jobs and business opportunities nationwide, boosting passenger and cargo capacity, and forging new links around the world."
He said it was an opportunity to challenge the way infrastructure has been delivered in the past, and to forge a new sustainable industry model. He suggested this could be "one which provides a legacy of new skills in digital, manufacturing and off-site assembly, with expertise formed throughout the construction supply chain, and shows that the UK is a world leader in setting up and delivering major projects.
"It will act as a beacon for attracting and retaining talent in the sector at a time when we face an acute skills crisis," he added.
Skills shortage
Turner & Townsend has found that UK contractors are facing escalating capacity constraints as the industry skill shortage is exacerbated by the departure of EU migrant workers ahead of Brexit.
In its latest UK Market Intelligence report, Turner & Townsend suggested that across the UK, construction businesses were operating at an average of 86.2% of capacity – up 1.9 percentage points from a year ago.
It said that this was despite ONS data showing a fall in total construction output of 0.8% in the first three months of 2018 – the sharpest decline since 2012.
The analysis was also said to show that the infrastructure sector will see the fastest tender price inflation this year of 3.8% – compared to just 1.7% growth forecast for building projects.
However labour cost inflation is forecast to rise by an average of 4.0% over the next 12 months – which it said would affect contractor margins as projects competed for limited labour.
Turner & Townsend said the London market was especially exposed to the current exodus of workers from the rest of the EU, while other UK regions were facing a similarly severe skills challenge from an ageing workforce.
NEWSLETTER
Delivered directly to your inbox, International Rental Newsletter features the pick of the breaking news stories, product launches, show reports and more from KHL's world-class editorial team.

CONNECT WITH THE TEAM
CONNECT WITH SOCIAL MEDIA