Ardent commits to the 'digital age of rental'
By Belinda Smart17 June 2021
UK based rental company Ardent Hire Solutions is cementing its position as a disruptor in the rental market. Belinda Smart spoke to CEO Jeremy Fish about the company's digital platform and growth strategy.
Established in 2015, £60 million-turnover rental company Ardent Hire was named to reflect a sense of passion and commitment, and it seems to be living up to its promise.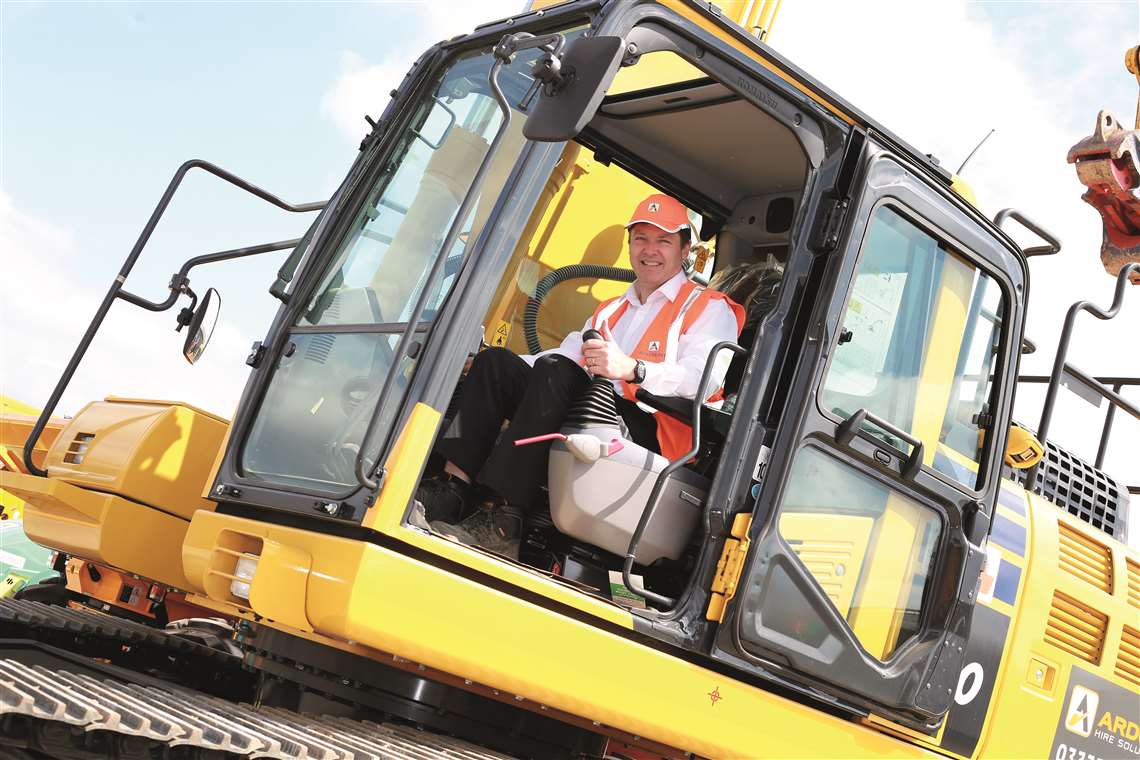 The Sunday Times' recent 'BDO Profit Track 100' survey on private British companies ranked Ardent as having the 16th fastest growth in annual operating profit, which had increased 79.6% for the year to March 2020, after Ardent achieved revenues of £62.1 million (€72 million) with an operating profit of £4.7 million (€5.5 million).  
The London-based business has 11 depots nationwide with a 7,000-strong fleet including excavators, telehandlers, rollers and dumpers, valued at more than £150 million (€174 million).
With its own recently developed digital platform, it's also, as CEO Jeremy Fish puts it, positioned as a "rental provider for the digital age."
Digital platform
Fish has always seen Ardent as a business destined to replace traditional price driven models with a digitally-enabled, customer focused one, and in achieving this, the company has "turned plant hire on its head," he tells IRN.
"I would certainly describe Ardent as a disruptor in the equipment rental industry. When other hire businesses were heading in one direction, we deliberately chose to go in the opposite one.
"And one way in which we did that as an early adopter, was by offering a complete online end-to-end digital experience for our customers."
Fish and his team started work on the Ardent Digital Platform (ADP) around three years ago and it launched in early 2020, hosting elements including InSite, a tool for back-office admin/fleet management, and Site Manager, which is designed to reduce risk in rental operations.
InSite functions as a 'live' back-office that manages customers' Ardent fleets with interactive live rental reports, invoicing history, delivery and collection tracking as well as Lifting Operations and Lifting Equipment Regulations (LOLER) management, an ordering facility and handy add-ons such as 'Ardent TV' educational video tutorials.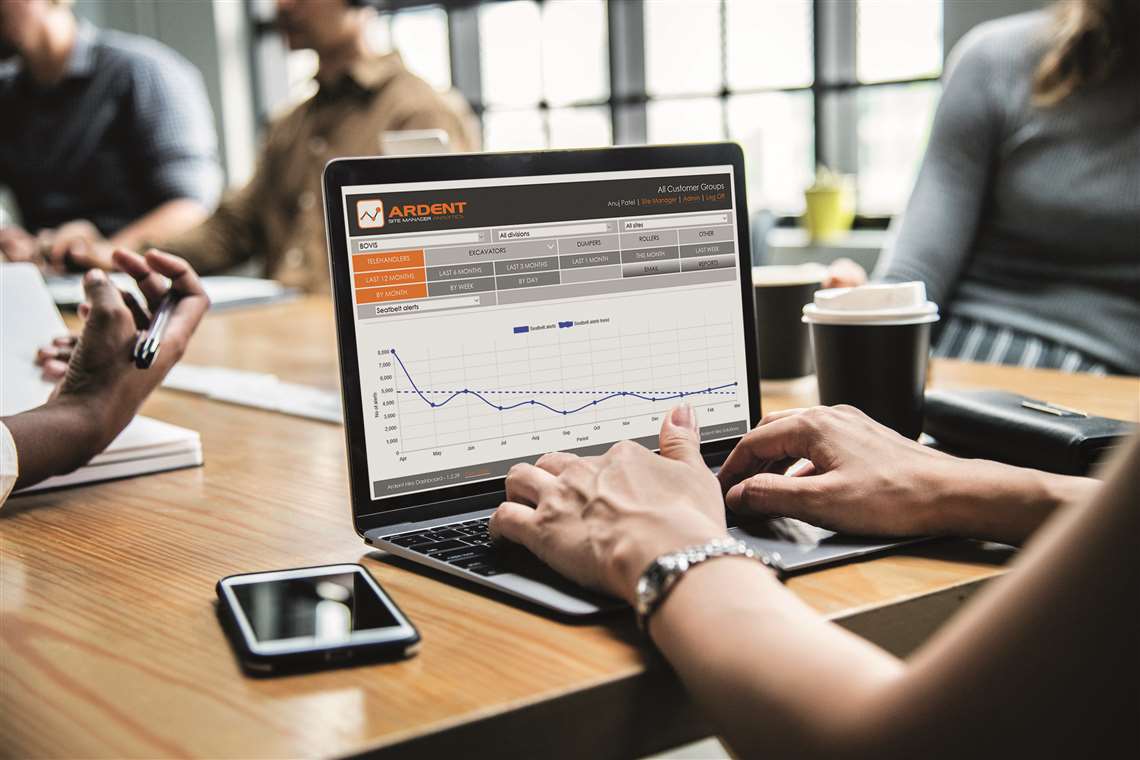 Meanwhile in creating Site Manager, Ardent started by capturing telematics data fed from plant to devise a set of metrics that would reduce risks and hazards.
These metrics are displayed as user friendly information for equipment operators and site supervisors.  
The design of the interface makes a strong distinction between "data" and "information," Fish says.
It's an important distinction. "There's a lot of talk about data at the moment and there's a lot of data out there, but operators and supervisors don't want to spend hours trawling through data to understand it. Site Manager displays this data as easily readable information."
The system appears to be working well; he says one client recently had 275 telehandlers on a rental agreement and within three months of using Site Manager, its seatbelt alerts dropped by 75% to 19.7 per month per machine (pmpm) compared to the industry average of 138.6 alerts pmpm.
Both InSite and Site Manager are supported by cloud-based software with a dashboard and app interface. Importantly, they were both built in-house "from the ground up".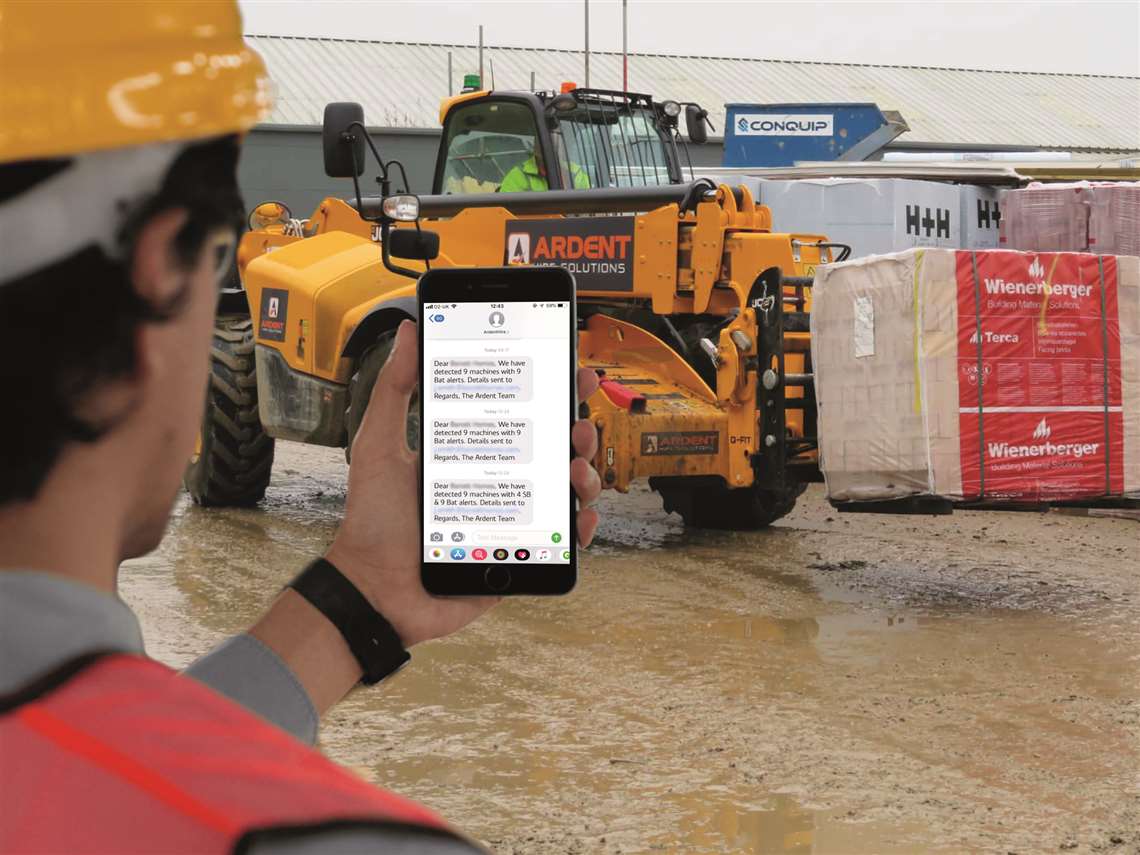 Fish says the decision to develop ADP entirely in-house was deliberate, firstly to align with a clear vision and secondly because the company already housed the skills to deliver that vision.
"From the outset, we had a very clear understanding of how the platform should look and feel, but also how it should be coded.
"We really felt we were pushing the envelope when we embarked on this journey, and by that, I mean that there wasn't much else on the market that did what we wanted this platform to do."
Fish's background includes IT and rental, including an early-career stint at software company Misys and rental sector exposure across various roles, notably as Managing Director of Nationwide Platforms from 2014 to 2017.
"I have the background in IT, but I also understand the hire industry; and I have very skilled people on the team such as Marketing & Digital Director Anuj Patel, who has a great understanding of how you create an interface and could bring that fine-tuned sense of useability to the experience."
He says ADP is a continuous work in progress, with further improvements set to come on stream in the coming months. "We have no shortage of ideas and we're constantly looking to introduce new ones.
"For example, Track My Fitter will be soon introduced, enabling equipment fitters' location and arrival time to be tracked via the digital interface, much as you would do with an Uber pick-up."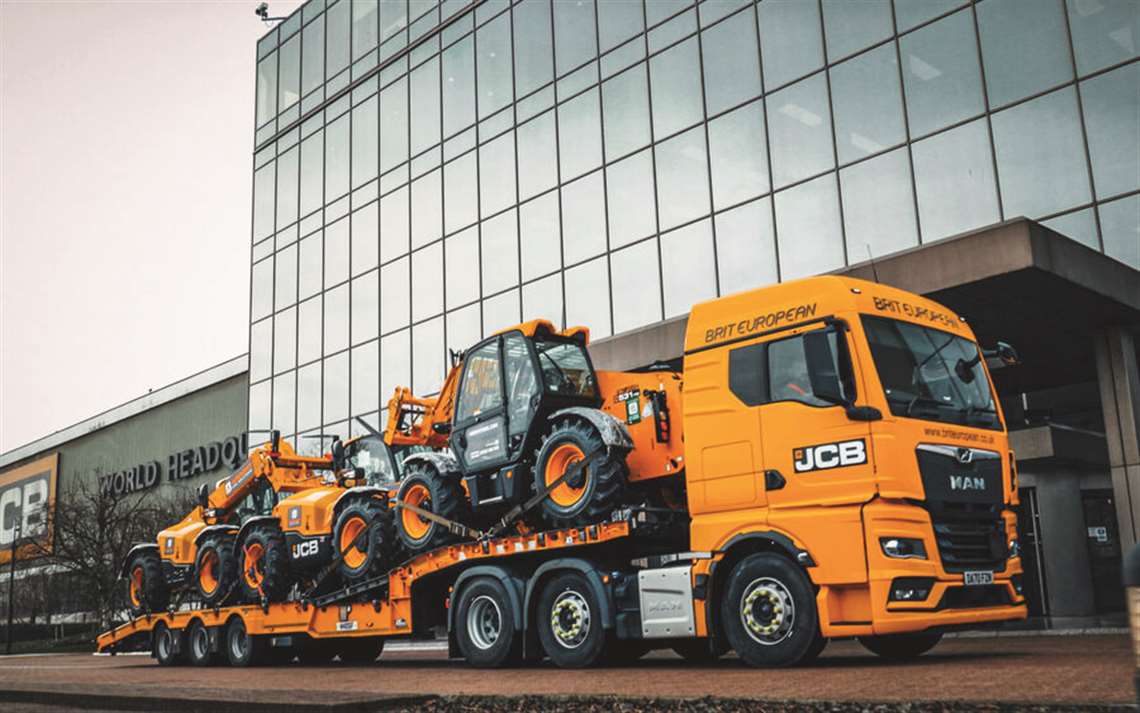 Fleet investment
Another work in progress is the company's growing fleet.
In February Ardent ordered 525 Loadall telescopic handlers from JCB in the UK, in a deal worth £26 million (€30 million).
The order, which included 25 JCB 3CX backhoe loaders, has consolidated Ardent's status as the owner of the UK's largest telescopic fleet.
The order included JCB's compact 525-60 and 540-200 loadall telescopic handler models, with reaches of between six and 20 metres.
These have JCB's LiveLink telematics system to boost productivity and reduce costs, feeding real-time information back to Site Manager.
Another £40 million investment earlier this year included roto-telehandlers from Manitou.
"We make sure that we partner with no more than two OEMs in each machinery category. We believe it's important to minimise variety in favour of maximising the depth of knowledge that we have of those brands", says Fish.
Ardent partnered with Manitou to mine in-depth expertise in roto-telehandler equipment.
The company has also worked with customers on developing telehandler applications that boost productivity. It now also offers a range of attachments designed to add to a roto-telehandler's usefulness and efficiency.
The company is investing in electric machines in the smaller categories and also using carbon offsetting to ensure all deliveries and collections to customer sites are carbon neutral.
Last year it also launched one of the UK rental sector's first carbon offsetting programme in partnership with carbon developer, ClimateCare.
"It's my belief that we shouldn't wait for the OEMs to act. When you consider the number of species destined for extinction and the rate at which the climate is warming, as a business you've got to engage.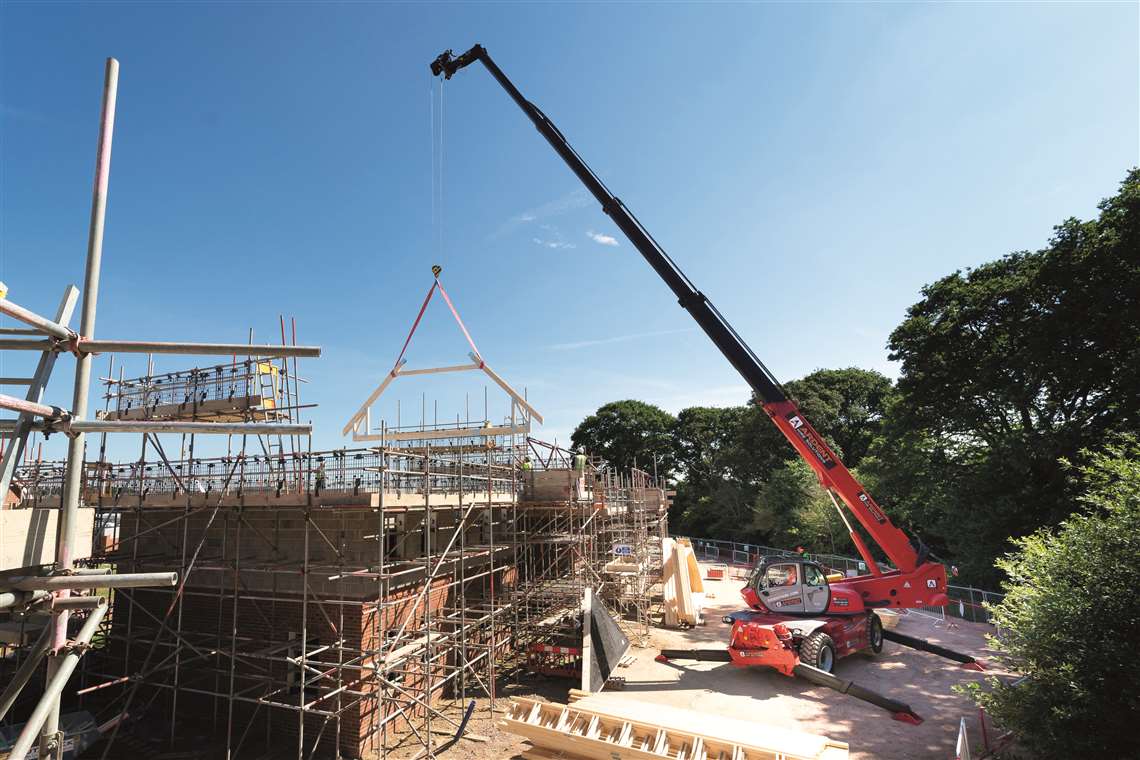 "We're committed to using technology to help our customers minimise their emissions and our offset program is transparent and fully available to understand via our website," he adds.
Ardent has also been trialling fuels such as HVO and is currently putting a number of 14-metre telehandlers through their paces using HVO in real-world settings.
Fish says the initiative is in the early testing stages, meaning that final results have yet to be measured, "although early indications are good," he adds.
"As CEO I'm very hands-on and I see this kind of ongoing development and testing as a core part of Ardent's proposition."
People power
The hands-on approach also reflects his overall leadership style, he says.
"When I came into the industry there was a lot of focus on assets, but I think we're moving to a place where the focus is increasingly on people before assets.
"I think my leadership style is to win the hearts and minds of both customers and employees. The Ardent values are simple; passion, pace and performance; and passion is a very important part of that."
From the Ardent team's perspective, Fish says high levels of staff retention and internal promotion reflect the company's people-centred focus.
"We let people make their own decisions and mistakes. I'm a big believer in leading from behind. So, for example, I see the Ardent drivers and fitters who are out delivering or servicing machinery as an important asset.
"They're ambassadors for the company, and they're the most immediate way in which the customer engages with the brand. They also provide invaluable feedback to head office to improve our operations."
Meanwhile, Ardent's focus on customers is reflected in the launch last year of a new Customer Care Centre (CCC) which is designed to provide a personal, friendly and knowledgeable service.
The centre is organised into small, closely-knit teams where colleagues look after specific accounts so they develop a deep understanding of a particular customer's business and establish a special relationship.
A digital wall board provides real-time information that enables everyone to track follow up calls and ensure that SLAs are adhered to.
The company measures customer experience with Net Promoter Score (NPS), a globally recognised metric demonstrating whether customers would recommend a company to others; on a scale of -100 to +100, a score of over 50 is highly considered. 
"In the past four years, Ardent's NPS has been steadily increasing to 70, which reflects our commitment to customer experience," says Fish.
Over the long term, that commitment looks set to position Ardent for further growth. That growth, says Fish, is as likely to be the result of granular focus on detail as it is on the big picture.
"We are living in a one per cent world," he says. "If you can improve your productivity across all your activities by one per cent, then the net result is a major gain; and that is what we should be aiming for."
NEWSLETTER
Delivered directly to your inbox, International Rental Newsletter features the pick of the breaking news stories, product launches, show reports and more from KHL's world-class editorial team.
CONNECT WITH THE TEAM
CONNECT WITH SOCIAL MEDIA