Aggreko investing in energy storage
By Thomas Allen20 July 2020
Aggreko is working on building an energy storage fleet of megawatt-scale – a fleet of the company's own Y.Cube lithium-ion battery systems.
Karim Wazni, Head of Aggreko Microgrid and Storage Services, says, "By the end of the year, we will probably have one of the largest battery fleets in the world, of megawatt size, essentially focused on Europe, Latin America, Africa and Australia" – although he does not disclose specifically how much Aggreko is investing.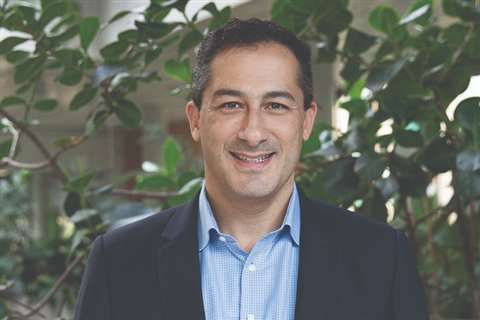 The power rental sector, as part of the broader energy generation industry, is being profoundly affected by the current energy transition. Rental company customers are changing the way they procure and consume energy, according to Wazni.
This will be the focus of the Gensets feature in the upcoming combined July-August issue of International Rental News (IRN), which will be available next week.
When asked about the growth of the renewables and energy storage sector, Wazni says, "As a rental company, we are not essentially in the mainstream markets for renewables and storage. We're not in the business of building large solar plants or large storage plants; we're in the business of offering assets on a temporary basis."
So the rental market for renewables and storage is nascent, but Aggreko has seen its Microgrid and Energy Storage Solutions division grow, and the company is investing in its energy storage fleet.
Overall, Aggreko has about 5GW of diesel generators on rent, on average, and approximately 1.2GW of gas generators on rent. Over the past three years, the company has developed about 200MW of 'hybrid' projects.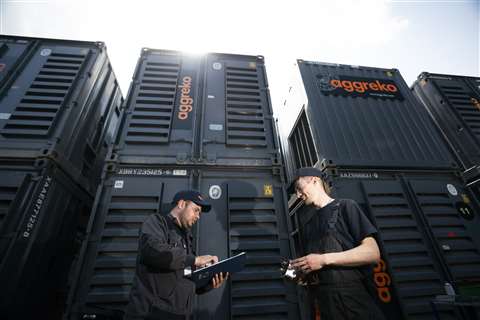 "When I say 200MW of hybrid projects, what I mean by that is we look at the mix of the megawatts of solar that we deploy, the megawatts of batteries and the megawatts of thermal assets that are operating together to provide a service to customers," says Wazni.
So this gives an idea of the scale of the Microgrid and Energy Storage Solutions division, but it is growing quick quickly, according to Wazni; "We have a significant pipeline that is about 4-5 times bigger than this, that we think we will continue to grow over the next few years."
Wazni has been involved in the renewables sector for 10 years, initially working in the French solar industry before moving over to the energy storage sector in California, US, and eventually joining Aggreko four-and-a-half years ago.
He says Aggreko uses the '4D' framework to think about the energy transition.
"Three of the D's refer to Decarbonisation, Decentralisation and Digitalisation, which are major trends impacting the energy sector," says Wazni, "and the fourth D that we've added is Demographics – how the increase in the population size drives the increase in demand."
Wazni highlights Decarbonisation and Decentralisation to the two main mega-trends affecting the energy sector; "Decarbonisation and Decentralisation are driven by the climate change agenda, which is rising in priority for many companies and governments. But also they are driven by improvements in the way that we can produce renewable energy and the cost of producing that energy."
Nowadays, customers want to be offered a competitive approach from the growing array of options, and they also need help complying with a changing regulatory landscape. So Aggreko has been adjusting its offering to match those expectations.
For instance, contractors in developed economies are often looking for solutions that produce fewer emissions and less noise pollution; "That's where storage is probably a good choice for those customers," says Wazni.
Meanwhile, some developing economies are skipping a step by bypassing the process of building an energy grid infrastructure and instead taking a decentred approach by generating renewable energy locally.
Another factor is resilience. With the increasing frequency of major storm events, customers are looking for solutions that enable them to operate off-grid if the grid goes down; "We are seeing that trend in particular on the northeast coast of the US and in the Caribbean," says Wazni.
So decentralisation is also valued by customers on developed power grids, and batteries have an important role to play here.
Read the full Gensets feature in the July-August issue of IRN, which will also be available as a digital download.
NEWSLETTER
Delivered directly to your inbox, International Rental Newsletter features the pick of the breaking news stories, product launches, show reports and more from KHL's world-class editorial team.

CONNECT WITH THE TEAM
CONNECT WITH SOCIAL MEDIA